Entering Temporary Assignments
These topics provide an overview of and discusses temporary assignments and substantive jobs.
Pages Used to Process Temporary Assignments
Understanding temporary assignments and substantive jobs.
These topics discuss:
Substantive jobs.
Temporary assignments.
Data row impacts.
Additional considerations for temporary assignments and data processing.
Substantive Jobs
The substantive job assignment is the worker's original job, created when the first employment or contingent worker instance was added.
Temporary Assignments
When a worker covers the responsibilities of another job besides the substantive job, the worker works a temporary assignment. Temporary assignment data must be tracked the same way that substantive job data is tracked.
For example, a person hired into a teaching appointment takes this as the substantive job. The person then receives a one month temporary assignment as a department head. The original teaching position is suspended for the duration of the temporary assignment.
It is also possible that the person takes a temporary assignment on a partial basis. The person might retain the substantive teaching position for twenty hours a week while also working the temporary assignment as department head for the other twenty hours. The person cannot work beyond the forty-hour workweek, but any combination of assignments might be entered to fill the forty hours.
Data Row Impacts
The Temporary Assignments feature requires that the system insert data rows at various stages throughout the process. For example, when selecting Temporary Assignment as the action or reason, the system inserts a second data row that puts the substantive job on hold. When a data row has been inserted by the system, the word system appears next to the employment record number (ERN) when viewed later. These data rows show an action or reason of SUB (hold substantive job), RFA (return from temporary assignment), or RTS (return to substantive job).
The substantive job retains its ERN while it is suspended and the temporary assignment is identified by a new ERN. This process enables the system to uniquely identify both job data records and maintain them simultaneously.
Additional Considerations for Temporary Assignments and Data Processing
Review these additional considerations when creating temporary assignments:
When position data changes, the system updates position data for all workers in the affected position regardless of whether the assignment is temporary or substantive.
This update does not alter the active or inactive status of the workers in the affected position.
Similarly, when the substantive position changes, the system does not change the temporary assignments for the worker. The only exception is the unlikely possibility that a worker's temporary and substantive assignments are in the same position.
The worker's pay rate matches the active assignment.
If a worker works multiple assignments beyond the substantive job, the system prorates the pay for each assignment. For example, if the employee teaches for twenty hours a week and acts as department head for twenty hours a week, payroll processes each job at 50% of the standard pay. To change the pay rate, you can override the position data manually on the Compensation Data page.
Note: Use the Job Data component pages for creating temporary assignments. For temporary assignments, to put the substantive job on hold, the handler Copy_SubstantiveJob and WORKFORCE_SYNC service operation must be active on the PERSON_DATA Message Channel, which comes with the PeopleSoft Application Messaging feature.
Entering a Temporary Assignment
Use the Work Location page (JOB_DATA1) to enter a temporary assignment.
Workforce Administration > Job Information > Job Data > Work Location
To enter a temporary assignment:
Locate the substantive job that will be put on hold during the temporary assignment.
Insert a new data row with the following parameters:
Enter the effective date that the temporary assignment begins.
Enter Temporary Assignment in the Action/Reason field.
When you use this value in the Action/Reason field, the system suspends the worker's substantive job. The system also transfers the substantive job data, including payroll and benefits information, to the next job record (for the temporary job) for this worker. The Reactivation/Termination process reactivates the substantive job upon termination of the temporary assignment.
Enter the temporary assignment position number, if applicable.
(Optional) On the Job Data − Job Information page (Workforce Administration > Job Information > Job Data > Job Information) enter the termination date for the temporary assignment in the Expected Job End Date field.
(Optional) Select the End Job Automatically check box to end the job on the termination date.
This action also reactivates the substantive job when you run the Reactivation/Termination process.
Select the type of duties in the Duties Type field for this temporary assignment.
Note: You must enter the expected job end date and select the End Job Automatically option for the Reactivation/Termination process to run automatically for each assignment. If you do not complete these fields, the termination of the temporary assignment and reactivation of the substantive job must be handled manually.
Whereas the previous procedure outlines the required actions for entering temporary assignments, you can also make other adjustments, as necessary, on any of the pages in the component. For example, it might be necessary to adjust the pay rate on the Compensation Data page. You should make this adjustment while creating the temporary assignment. When you save this information, the system suspends the substantive position.
Adding a Partial Temporary Assignment
You can add a temporary assignment that is fewer than 40 hours per week while maintaining the substantive job that fills the remaining hours. For example, an employee who is assigned to a temporary position that requires only 10 hours a week retains the substantive position for the other 30 hours. In this case, both jobs must remain active.
To allow both jobs to remain active, use the Add Additional Assignment component to enter the temporary assignment. You must then adjust the standard hours of the substantive position so that the hours for both jobs—substantive and temporary—equal 40 hours. You can still enter an end date for the temporary assignment and have that job end automatically. However, you must manually readjust the standard hours for the substantive position after the temporary assignment ends.
To replace a substantive job with two or more temporary assignments, choose one of the temporary assignments to replace the substantive job following the same procedure for assigning one temporary job, adjusting the hours appropriately. Then assign the second temporary position as a concurrent job.
If a worker has multiple substantive positions and is assigned one temporary position, the temporary assignment can only be assigned to one of the substantive positions. The other substantive positions must be manually suspended and reactivated using Hold Substantive Job and Return to Substantive Job as the action or reason.
Note: When assigning any combination of temporary assignments, you can still select the End Job Automatically check box on the Job Information page for the temporary assignment. However, if you have adjusted the standard hours for the substantive position, you must manually set the standard hours to the original setting when the temporary assignment has ended.
Reactivate/Termination Update Page
Use the Reactivate/Update Termination page (RC_TEMP_ASSGN_UPDT) to run the temporary assignment termination and substantive job reactivation process.
Workforce Administration > Job Information > Temporary Assignments > Reactivate/Update Termination > Reactivate/Update Termination
Complete the Company and Expected Job End Date up to fields and run the Reactivate/Termination Update process (HR_REACTVTER).
This process must be run periodically to terminate temporary assignments (with job end dates) and to reactivate substantive positions. This process inserts new data rows into the job data record. These data rows have reason codes of SUB (hold substantive job), RFA (return from temporary assignment) and RTS (return to substantive job), and the designation system next to the employee record number when viewed later.
Temp Assignmnt w/out End Date Page
Use the Temp Assignmnt w/out End Date page (RUNCTL_TAS001) to run the Temp Assignment w/out End Date report (TAS001). The report lists workers currently on temporary assignment where end dates have not been defined.
Workforce Administration > Job Information > Temporary Assignments > Temp Assignmt w/out End Date > Temp Assignmt w/out End Date
Temp Assignmt due to Complete Page
Use the Temp Assignmt due to Complete page (RUNCTL_TAS002) to run the Temp Assignment due to Complete report (TAS002). This report lists workers due to complete temporary assignments within the user specified date range.
Workforce Administration > Job Information > Temporary Assignments > Temp Assignmt due to Complete > Temp Assignmt due to Complete
Get Started
PeopleReady makes your job search easier. Explore our work opportunities across a wide variety of industries.
Working with PeopleReady
FInd a Branch Location
Job Insights & Resources
Associate Resource Center
Find Jobs with Jobstack
Find Workers
Never miss a deadline or face a workforce shortage. Partner with us to find workers who can keep your business moving forward.
Request Staff Now
Our Staffing Solutions
Staffing Resources
General Labor
Skilled Trades
Energy & Industrial
Construction
Hospitality
Events & Venues
Manufacturing & Logistics
Disaster & Restoration
Janitorial & Cleaning
Everything You Need to Know About Flexible Jobs
Temporary jobs are a great way to gain experience and earn wages on your own schedule. Here's what you need to know about temp jobs and how to get them.
Share on Facebook
Share on LinkedIn
Share on Twitter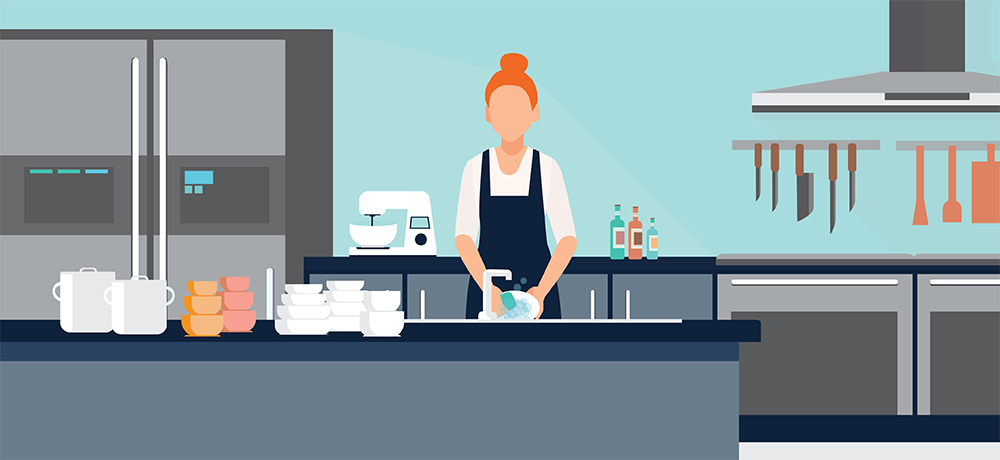 PeopleReady connects you with the flexible jobs you want
Whether you're a college student, a working parent or someone who's in between jobs, temporary jobs give you the opportunity to build your career and find jobs that fit your schedule. These roles can benefit you no matter your situation, and you can find roles in a variety of industries — including hospitality, manufacturing, retail, and more.
Temporary jobs agencies like PeopleReady have staffing experts with connections to every industry — whether you want a job that requires physical strength, exceptional customer service skills or great attention to detail. Finding a flexible job is easy with PeopleReady's app, JobStack , which lets you browse job openings and apply to the jobs you want 24/7 from your own mobile device. For example, some of our hottest jobs right now include:
Construction workers
Mechanical assemblers
Production workers
Event caterers
Restaurant and banquet servers
Retail workers
Below, PeopleReady has compiled a list of everything you need to know about flexible jobs.
Flexible jobs versus part-time jobs
Part-time jobs are a type of employment in which workers regularly work fewer than 30 hours a week. There is no end date to the employment agreement, and worker schedules may or may not change week over week.
On the other hand, temporary jobs allow for more flexibility in your schedule. Rather than being committed to one employer, you can take temporary assignments at multiple employers in a variety of industries. These assignments have a clear end date — at the end of the day, at the end of the week, or even after several months. In some cases, the employer may hire you as a permanent employee after your assignment ends.
The benefits of temporary work
Flexible jobs can benefit your career in many ways. Full-time or part-time temporary jobs often will have their employees stick to rigid schedules. However, temporary work gives you the flexibility to take jobs based on your availability that week. No matter what your other family or school priorities are, you can find last-minute, on-demand work and earn a paycheck with a job that fits your schedule.
Flexible work is also a great way to build your skill set in new industries. Whether you are exploring different roles in the same industry or considering a new career path, temp agencies can connect you with employers. This helps you add new skills and experience to your resume, making a career change more achievable.
Convenient payment options available
Finally, with some temp agencies you get the option of being paid weekly rather than every other week. In some cases, jobs even offer same-day pay. This is a great convenience for any worker who has immediate financial responsibilities such as paying rent, buying groceries and saving for childcare, utilities and other bills.
PeopleReady has a variety of payment options for you depending on your preferences, including the Wisely Cash Card . We also offer direct deposit to help ensure quick and easy payment. For more information on our payment options, visit our associate resource center .
Looking for flexible jobs?
PeopleReady, a TrueBlue company (NYSE: TBI), specializes in quick and reliable on-demand labor and highly skilled workers. PeopleReady supports a wide range of industries, including construction, manufacturing and logistics, retail and hospitality. Leveraging its game changing JobStack staffing app and presence in more than 600 markets throughout North America, PeopleReady served approximately 83,000 businesses and put approximately 226,000 people to work in 2022.
Which Best Describes You?
Help us point you to the correct version of Jobstack on the App Store / on Google Play.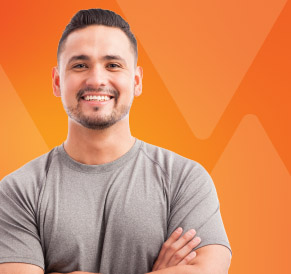 Get the Updates
Find a Job - PeopleReady
JobStack | Find a Job - PeopleReady
Finding Jobs with Flexibility for Better...
Skip to job results
Skip to refine results
Temporary Jobs
Refine your search
Arts & heritage 5
Charities 19
Environment 1
Finance & accounting 4
Further education 4
General 5
Government & politics 24
Health 5
Higher education 8
Housing 4
Leisure 1
Marketing & PR 8
Media 2
Recruitment 1
Schools 75
Social care 24
Technology 3
Administration 12
Consultant 1
Customer service 2
Data 2
Finance 3
HR & training 1
IT 1
Operations 3
Procurement 1
Project management 1
Sales 1
Specialist 1
Teacher 24
Trustee & non-executive director 1
Entry level 3
Graduate 2
Junior 2
Experienced (non manager) 45
Management 4
Senior management 3
Senior executive 1
Board / Trustee 1
England 108
South East England 77
London (Greater) 70
East of England 10
South West England 1
North East England 1
North West England 10
Yorkshire and the Humber 4
East Midlands Region 6
West Midlands Region 2
Wales 14
Homeworking 11
Europe 122
£10,000 - £15,000 7
£15,000 - £20,000 15
£20,000 - £25,000 22
£25,000 - £30,000 18
£30,000 - £35,000 24
£35,000 - £40,000 27
£40,000 - £45,000 12
£45,000 - £50,000 15
£50,000 - £55,000 2
£55,000 - £60,000 12
£60,000 - £65,000 6
£65,000 - £70,000 2
£70,000 - £80,000 1
£80,000 - £90,000 1
Up to £10,000 5
Full time 90
Full time or Part time 4
Part time 30
Temp Remove selection
Job vacancy 124
GCSE/O level/GNVQ/Standard grades 1
A levels/Advanced GNVQ 3
BTEC/City and guilds/Diploma/ 1
Undergraduate degree (or equivalent) 10
Postgraduate degree (Masters or higher) 2
Direct employer 38
Recruitment consultant 71
No remote option 17
Part-remote option 8
Fully remote option 2
Find and apply for the latest temp work and temporary job vacancies on Guardian Jobs. Use our jobs search tool to find the best temp job vacancies in your preferred sector.
Public Affairs & Policy Officer
London (Central), London (Greater)
Are you an immediately available Public Affairs & Policy Officer? Are you looking for a flexible part time role (3 days per week)? We are working w...
View details Public Affairs & Policy Officer
5 days left
Save Public Affairs & Policy Officer You need to sign in or create an account to save
Learning Support Administrator
Uppingham, Rutland
£13.50 per hour
UPPINGHAM SCHOOL
Are you an organised and detail-oriented individual with a passion for education?
View details Learning Support Administrator
Save Learning Support Administrator You need to sign in or create an account to save
Governance Officer
£19.71 - £22.32 plus holiday pay
Our client, a leading London university is looking to recruit a temporary Governance Officer to provide general support for executive level members...
View details Governance Officer
Save Governance Officer You need to sign in or create an account to save
School Meals Supervisory Assistant (SMSA)
Wembley, Middlesex
GLPC 3, £24,012 FTE (Pro-rata, term time only) £5013 Actual Salary
LONDON BOROUGH OF BRENT SCHOOLS
We are looking for a School Meals Supervisory Assistant to take responsibility for the general welfare of pupils prior.
View details School Meals Supervisory Assistant (SMSA)
Save School Meals Supervisory Assistant (SMSA) You need to sign in or create an account to save
Personal Support Assistant
Our client provides specialist Welfare Benefits advice to individuals with long term and life limited illnesses. They are visually impaired and are...
View details Personal Support Assistant
Save Personal Support Assistant You need to sign in or create an account to save
Supported Housing Officer
Camden, London (Greater)
£15.35 per hour
CENTRAL RECRUITMENT SERVICES LTD
Central is currently recruiting for a Supported Housing Officer, to work in the Camden area. The 9 bed service provides support to young males aged...
View details Supported Housing Officer
Save Supported Housing Officer You need to sign in or create an account to save
Exams and Course Administrator
£18.88ph + holiday pay (£21.16 including)
Prospectus is delighted to be working with one of the UK's leading public research universities to support them in their search for a temporary ful...
View details Exams and Course Administrator
4 days left
Save Exams and Course Administrator You need to sign in or create an account to save
Progression Coach
Bromley (City/Town), London (Greater)
Central is currently recruiting for a part time Progression Coach, to work in the Bromley area. The service provides medium to low support to young...
View details Progression Coach
Save Progression Coach You need to sign in or create an account to save
Level 3 Early Years Teaching Assistant
Wandsworth, London (Greater)
£85-100 per day
CLARUS EDUCATION
Position: Reception Teaching Assistant Full Time Location: Southwest London Reception Teaching Assistant | Full Time | Term Time only
View details Level 3 Early Years Teaching Assistant
Save Level 3 Early Years Teaching Assistant You need to sign in or create an account to save
Mediation & Dispute Resolution Officer
£38,746 - £42,053 per annum
SURREY COUNTY COUNCIL
You will play an integral role in helping to ensure that Surrey provides a world class service in relation to mediation and resolution.
View details Mediation & Dispute Resolution Officer
Save Mediation & Dispute Resolution Officer You need to sign in or create an account to save
Create a job alert and receive personalised job recommendations straight to your inbox:
Teacher of English
Cambridge, Cambridgeshire
Competitive
THE LEYS SCHOOL
We are seeking an enthusiastic, well-qualified and dedicated teacher to join this popular, collaborative, and vibrant department for one term.
View details Teacher of English
7 days left
Save Teacher of English You need to sign in or create an account to save
Homeless Prevention Officer
Walton-On-Thames
£34,356 - £37,101 per annum
Looking for a strong sense of purpose and a real opportunity to make a difference for the communities we serve? We have just the job for you!
View details Homeless Prevention Officer
Save Homeless Prevention Officer You need to sign in or create an account to save
Deputy Headteacher (Maternity Cover)
Cardiff (Caerdydd)
£59,967-£66,283
CARDIFF COUNTY COUNCIL
The candidate will work in partnership with the headteacher and senior management team in developing the strategic priorities of the school.
View details Deputy Headteacher (Maternity Cover)
Save Deputy Headteacher (Maternity Cover) You need to sign in or create an account to save
Class Teacher MAT Cover
Camberwell, London (Greater)
Main Pay Scale
Bessemer Primary School
This is an exciting opportunity to be involved and work with a positive and supportive team to raise attainment within an inclusive Primary School.
View details Class Teacher MAT Cover
Save Class Teacher MAT Cover You need to sign in or create an account to save
Social Sciences Teacher (Plus Potential Lead) (Maternity Cover)
Inner London MPS/UPS (dependent on experience) plus TLR2a for potential Lead
St Augustine's CE High School, Oxford Road, Kilburn, London NW6 5SN
Looking for a dynamic, ambitious, innovative and proactive teacher to join our forward-thinking school.
View details Social Sciences Teacher (Plus Potential Lead) (Maternity Cover)
Save Social Sciences Teacher (Plus Potential Lead) (Maternity Cover) You need to sign in or create an account to save
Student Services Assistant
Our client, a leading London university, are recruiting for a temporary Student Services Assistant to start as soon as possible and running until 2...
View details Student Services Assistant
Save Student Services Assistant You need to sign in or create an account to save
Science Instructor
Hertfordshire
£95 - £105 per day
Science Instructor | Hertfordshire Secondary School | Teacher Training Opportunity – 2024/5! If you are planning a career as a Science Teacher, you...
View details Science Instructor
Save Science Instructor You need to sign in or create an account to save
Exams Invigilator
£12.33 per hour
HARRIS ACADEMY ORPINGTON
We are looking to hire casual Exam Invigilators for various exam periods to help to supervise students in examinations at Harris Academy Orpington.
View details Exams Invigilator
Save Exams Invigilator You need to sign in or create an account to save
KS1 Class Teacher (Maternity Cover)
London (Greater)
Teachers Pay Scale
LB WANDSWORTH SCHOOLS
We are looking for an enthusiastic, experienced and innovative qualified teacher with high expectations to join our friendly team
View details KS1 Class Teacher (Maternity Cover)
Save KS1 Class Teacher (Maternity Cover) You need to sign in or create an account to save
Deputy Team Manager
Hackney, London (Greater)
£17.30 per hour (inclusive of holiday pay)
Central is currently recruiting for a Deputy Team Manager, to work in the Hackney area. The services accommodate and support up to 28 young people ...
View details Deputy Team Manager
Save Deputy Team Manager You need to sign in or create an account to save
Recruitment solutions
Executive search
Talent solutions
Get in touch
Our purpose
Our commitments
Our group capabilities
Search all jobs
Browse by disciplines
Contracting Jobs
Meet our consultants
Send your cv
Online Timesheets
Browse by topic
Browse by type
Job Description Templates
Salary guide 2024
Permanent recruitment
Contract recruitment
Life Sciences & Engineering
Projects & Change
Business Support
Accounting & Finance
Banking & Financial Services
Legal, Risk & Compliance
Sales & Marketing
Supply Chain & Procurement
Start hiring
Career Advice
Diversity & Inclusion
Employee Engagement
Future of Work
Hiring Process
Salary Advice
Thought Leadership
E-books & Guides
Infographic
Webinars & Events
Market Insights
Technology Jobs
Life Sciences & Engineering Jobs
Projects & Change Jobs
Business Support Jobs
Accounting & Finance Jobs
Banking & Financial Services Jobs
Legal, Risk & Compliance Jobs
Sales & Marketing Jobs
Supply Chain & Procurement Jobs
We're your Career Ally. We believe your career journey extends beyond your next job opportunity. Together we will go beyond.
Being a 'temp' is the preferred way for many people to pursue their career and has a long and established global history as a way for companies to recruit.
We provide our temps with access to assignments in Ireland's leading employers, comprehensive advice on career & compensation, updates on market trends and the opportunity to work closely with our market leading teams of consultants.
Why choose to be a Morgan McKinley temp?
Being a Morgan McKinley temp is a positive option for many individuals at certain points in their career, such as:
When you want to change career path, industry or company, being an temp can help you gain experience in a new role or sector
If you have experienced a career break such as when travelling
If you want to work in the holidays while studying
If you want to learn new skills or meet new people to expand your networking opportunities
If you want more flexibility in your work to suit your personal life
When you are looking for your next permanent position
Being an Associate can often provide you with a professional edge and a wide range of skill sets only possible to achieve in the varied world of flexible working.
We compiled a list of frequently asked questions that you may find useful.
Why companies hire Morgan McKinley temps
Our temps are a key asset to companies and organisations throughout Ireland providing them with:
Fixed period access to skills as and when required
Cover for maternity leave or absences
Additional cover for particularly busy periods of business
The opportunity to gauge a candidate's potential suitability for a permanent position
Information for Morgan McKinley temps
We work with some of the largest and most professional companies in ireland. These companies continue to do business with us because of the service they receive. It is therefore important when working on an assignment that you remember the following:
Commitment – When you work as a Morgan McKinley temp you become part of our client's team and are therefore expected to make the same level of commitment that their permanent team do. Whether that be starting or finishing on time , the hours you work each week or getting approval before you take any time off (including holiday) it is important that you become an integral part of the team.
Dress Code - Be mindful of the environment that you will be working in and ensure you dress appropriately. Check with your consultant as to what is expected of you.
Flexibility - In some cases, flexibility with regard to your duties will be expected. Bear this in mind and be prepared to go the extra mile for the client. Both the client and Morgan McKinley will appreciate your dedication and you will be paid for all agreed additional hours that you work.
Confidentiality - All information that becomes available to temporary staff during the course of an assignment must remain confidential.
Our Guarantee - When we places you in an assignment, we guarantee to our client that you will be professional, have the necessary skill set for the role and will be focused and dedicated to your job. Similarly when we place you in an assignment, we guarantee competitive rates, a role that will be matched to your experience and expertise, and a team of consultants who will be available to help you with any query during the course of your assignment.
Register to become a Morgan McKinley Associate
Contact Morgan McKinley to arrange an interview with one of our consultants in Dublin, Cork, Limerick, Waterford or Kilkenny and bring along your CV, ID, PPS number and bank details.
801-532-1000
What are the differences between a temp job and a part-time job?
People often confuse temporary work with part-time work, but there are distinct differences between these employment arrangements. We asked business leaders to discuss key differences between these two types of work. Here's what they had to say.
Stephanie Dennis
Career Coach and Talent Acquisition Consultant
Stephanie Dennis is on a mission to empower people to take control of their careers by offering holistic career advice.
A temp job is just that—temporary—and generally for a pre-determined time at the time of hire. Usually 3, 6, 9 or 12 months, but it can really vary depending on the organization's needs.
If someone does well in a temp job, it is possible for them to be hired full time.
You can be hired for a temp job in 1 of 2 ways:
Through the company directly. For example, if you are doing work for ABC Inc, you are paid by ABC Inc directly.
Through a staffing company . For example, you do work for ABC Inc and likely sit in the ABC Inc office but are paid by my XYZ Staffing.
Oftentimes, temps who are hired directly through companies have little to no benefits, whereas when someone goes through a staffing company, they have more benefits available to them.
To add to the complexity, you can also be a W2 or 1099 temp; however, 1099 generally refers to independent contracts, but not always.
A part-time job (that is not designated as a temp, contract, etc. because you can have part time temps) is a permanent role that will be needed on an ongoing basis. You work directly for the company hiring you, and there is no staffing company involved on an ongoing basis (you could hire a staffing company to fill a part-time permanent role and pay a fee for that person). Benefits are similar to temp, though with little to no benefits options for part-time employees. However, this can certainly depend on the organization you are working for.
Jason Yau is the VP of E-Commerce & General Manager of CanvasPeople
Hiring for part-time or temp work are strategies that companies use in order to be more cost-effective when it comes to staffing/employment practices. It's understandable why some would be under the impression that they are exactly alike. Temp work is more clearly defined in terms of how long the job is for. Before being hired, you'll be told that when it ends and if there will be a potential temp-to-hire opportunity (this is highly dependent on costs, state of the business, etc.) For part-time work, the definition is a bit looser.
Essentially, if you're working under 35 hours/week, you fall under the "part-time" umbrella. Knowing this, you can absolutely be working part-time in a temporary role. However, the differences are typically reflected in benefits, pay, etc. Many companies will apply pro-rated pay and benefits to their part-time employees in accordance with those that the full-time employees have. This is not the case for a temp/contract position. You might find yourself asking how temp work is even legal or if they get to share any perks that part-time employees do. Temp employees are still fully entitled to employment rights, labor laws, etc.
Senior Marketing Manager at englishblinds.co.uk
Polly Kay has over a decade of experience as a digital marketing consultant and senior marketing manager, serving a diverse range of clients ranging from SMEs to large international corporations and household names.
A temp job might involve working either part-time or full-time hours, but by definition, it is a job that is intended to be performed on a short-term basis, or for a finite period of time. A temp job might continue for a day, a few days or for much longer – such as is often the case for maternity leave cover– but it is designed to be temporary, rather than a permanent, ongoing form of employment.
Temp jobs might also be available at short notice and involve a variety of different hours and working patterns, while most part-time jobs offer more regularity and consistency in terms of scheduling.
Businesses might employ temp workers when the amount of work available at any given time can be highly variable (such as within the hospitality trade), when the work is project-based with gaps between projects (such as within the construction trade) or at seasonally busy periods (such as in the run-up to the holiday season in retail units). All of these scenarios require additional staffing at certain times and this need may be replicated on a regular or semi-regular basis rather than being unpredictable or anomalous. Such scenarios neither warrant nor necessitate the retention of additional permanent staff, due to the times when little or no work is available for them.
Additionally, some small businesses during their early days may employ temp workers rather than permanent workers, even though they intend to keep the workers on long-term, as the uncertainty of the business's future or their ability to offer the type of benefits permanent workers expect might impact their hiring practices.
Temp workers rarely receive the same types of benefits as part-time or full-time permanent workers, like healthcare, dental coverage, and paid vacation, but in some cases, they may be paid at a slightly higher rate to accommodate for these factors.
John Linden
John Linden is a well-known, Los Angeles-based interior designer at mirrorcoop.com. Established in 2013, Los Angeles, California's Mirror Coop is an online, curated collection of vintage, MidCentury, Art Deco furniture.
Basically, somebody who works under 35 hours per week is classified as a part-time employee. Any longer than that and they would be classified as full-time worker. On the other hand, temporary employees can work either part-time or full-time. They could clock in more than 35 hours a week and work full-time but still be considered a temporary employee. In fact, most temporary contracts assign people to cover for permanent employees who have gone on leave.
A part-time worker can be employed either on a permanent or on a temporary basis. If permanent, they have a regular schedule and work indefinitely. In contrast, a temporary worker does not have a regular schedule and only works for a specified amount of time. For example, a company might hire extra sales clerks around the winter holidays. Once that time is over, they will either leave or be recruited if the company liked the temporary employee enough to convert their position to a permanent one.
Part-time employees are bound by the same policies that would apply to a full-time employee. They're considered to be workers for that company and can receive company benefits. Temps are often hired by agencies that send them out to work on temporary assignments. Compared to part-time workers, temps usually receive less pay and fewer benefits.
Ellen Mullarkey
Vice President
Ellen Mullarkey is a Vice President of Business Development with Messina Group. Ellen joined Messina more than 25 years ago after graduating from the University of Iowa. She has been instrumental in establishing and expanding Messina's staffing divisions.
Many people think about accepting a part-time job while they are looking for a full-time job to keep the bills paid and possibly avoid a gap on their resumes. This, however, can be a mistake for a few reasons. In some cases, of course, part-time jobs are offered with the possibility of full time if it's a good fit. If you would be happy to stay with the company in the long term on a full-time basis, taking this sort of position is probably a good idea. However, if moving to full time is not an option or not what you want, it can be unfair to the employer to take it knowing you aren't going to say. Even for part-time employees, employers invest in job searches and training and expect employees who commit to stay. This is why putting a part-time job on your resume that you left after a short time can actually look bad as it means you're willing to abandon a commitment.
On the other hand, when you take temporary work, the employer expects you to be there for a short time and takes that into account with their investment in recruitment and training. Like some part-time jobs, there is often a possibility of it leading to full-time employment. However, if it's not a great fit, you can simply complete the temp assignment, and everyone can go their separate ways amicably without being disappointed.
Also, when you work for a temporary staffing agency during a gap in full-time employment, you're going to list the staffing agency as your employer on your resume rather than each company you work for. This means you can take short-term positions at several companies while looking for a good fit without making your resume look like you're a flake or a bad hire. And the really good thing is that your reference and reputation are with the staffing company (not the individual companies you temp with), who can vouch for your successes and strengths even if you've had placements that didn't go as well as you'd have liked.
Andrew Taylor
Andrew Taylor is the Director of Net Lawman , a legal firm based in the United Kingdom.
Temporary, or freelance, work is one of the most flexible and adjustable ways to work. Temporary workers are hired for a brief and defined period of time or until a certain project is completed. They are also, in most cases, paid less than their full time or part-time colleagues.
Temporary work also offers a lot fewer benefits than regular or even part-time jobs. Most temporary workers don't get to go on sick leave or have holiday pay. Of course, irregular and uncertain work is another one of the major disadvantages of these types of jobs.
Part-time, on the other hand, means working less than a full-time job, either by working fewer hours or days per week. One of the best advantages of part-time jobs is more free time to spend with your family or to devote to looking for a different job.
Part-time work is also suited for students who aren't able to allocate 40 hours a week to work, so instead, they work as much as they can under 40 hours per week. This means a lower income compared to a full-time job. Also, having a part-time job, in most cases, means people working part-time will have fewer responsibilities and fewer ways to move up.
Amie Thompson
President & CEO, Creative Allies
Amie Thompson is an executive, investor, mentor, and leader and the current President & CEO of Creative Allies, a marketing agency driving unparalleled brand engagement for sports, entertainment, and business clients.
Employer commitment: Hiring someone temporarily is usually for a specific event or project, and there may not be much investment made in the individual's development or career progression. This is in contrast to a part-time hire, where it's in the employer's best interest to help develop the individual to support career growth, even if they only work 10-20 hours per week.
Consistency: When an individual is hired for a temp role, there is very little consistency or ability for them to forecast long-term. On the other hand, a part-time worker, in most cases, will have some level of comfort of a consistent number of hours each week.
Duration: Part-time work could last indefinitely while a temp worker may be restricted to length based on the laws in each state (in the U.S.) If not restricted by laws, duration may be impacted by seasonal work.
Igor Mitic is an experienced writer and content creator in the financial niche. He has extensive experience working with banks, insurance companies, and other institutions that create financial products and services. He is passionately sharing his knowledge as the Editor-in-Chief at Fortunly.com , a website dedicated to the simple explanation of financial matters to ordinary people.
There are several differences between part-time and temporary employees . One is that part-time employees are always working fewer hours than full-time employees on a regular schedule, and their employment status is indefinite and ongoing.
On the other hand, temporary workers have a defined period they're working for the company. (Either it's time-based or project-based work). People working as part-timers are often included in a company's payroll system. However, with temporary workers, there can be a problem determining whether a person is an individual contractor or an employee.
This is a crowdsourced article. Contributors are not necessarily affiliated with this website and their statements do not necessarily reflect the opinion of this website, other people, businesses, or other contributors.
Please leave this field empty.
Hello, my name is
You can reach me at
Are You: Searching for a Job Searching to Hire Great Talent
How can we help?
No file Selected. (.doc, .docx, .pdf, .txt allowed)
By sending us your submission, you authorize us to store your personal data for the purpose of processing your inquiry. By checking this box, you acknowledge and agree to receive correspondence from us via email, phone, and SMS. Review our Privacy Policy for more information.