You currently have JavaScript turned off, for the best experience please turn JavaScript on or visit the website using a modern web browser .
You are using an outdated browser, for the best experience please visit the website using a modern web browser .
Tees Valley
Cabinet, Boards & Committees
Tees Valley Business Board
Transparency
Policies & Procedures
Procurement
Hartlepool Development Corporation
Middlesbrough Development Corporation
South Tees Development Corporation
Our Investments
Work With Us
Strategic Economic Plan
Investment Plan
← Go Back
Business Home
Infrastructure & Logistics
Key Sectors
Sites & Premises
Workforce & Skills
Creative & Visitor Economy Growth Programme
Made Smarter Adoption North East
Start Up Support
UK Shared Prosperity Fund (UKSPF)
The Freeport
Tax & Custom Zones
What is a Freeport?
Our Strategy
Trees on Tees
Local Nature Recovery Strategy
Experience of the Workplace Programme
Case Studies
Business Board
Business Investments
Intelligence
SME Useful Links & Resources
For Providers
For Employers
Technical Education
Apprenticeships
Sharing Data
New Futures
New Directions
Pathways and Routeways
Wheels 2 Work
Tees Valley Careers
Work Investments
Education, Employment and Skills
All Activities
Attractions
Coast & On The Water
Museums & Heritage
Spa & Relaxation
Sports & Adventure
Walking & Cycling
All Accommodation
Camping & Caravanning
Lodges & Glamping
All Restaurants & Bars
Restaurants
Fine Dining
Street Food & Takeaway
Cafés & Tearooms
Pubs, Bars & Cocktails
Active and Sports
Arts and Exhibitions
Family Events
Food & Drink
Heritage and Culture
Music and Dance
Nature and Wildlife
Theatre and Comedy
Get Inspired
Travel Home
Bus Operators
Concessionary Bus Passes
Plan Your Journey with Traveline
Service Updates
Train Stations
Rail Operators
Improving Our Region's Train Stations
Plan Your Journey with National Rail
Electric Vehicles
E-Scooter Rental
Walking & Cycling Hubs
Cycle Route Journey Planning
Walking & Cycling Network
E-Bike Hire to Work
Transport Investments
Strategic Transport Plan 2020-2030
Digital Transport Delivery Plan
Bus Enhanced Partnership
Home » Leadership » Mayor » The Mayor's Priorities » Transport
As well as securing a deal to buy Teesside International Airport and saving it from closure, Mayor Houchen has invested in and facilitated improvements to transport infrastructure across the Tees Valley, including the redevelopments of key stations in every corner of the region, a new Tees Crossing, a rollout of EV charging points, increased walking and cycling routes and much more.
Mayor Houchen's priorities for transport investment includes:
£310million secured from Government's City Region Sustainable Transport Settlements to boost sustainable travel
£75million secured from the Government's Transforming Cities Fund to improve local connectivity
£25million to support the redevelopment of Darlington station
£20million to fully fund the redevelopment of Middlesbrough station
£8.2million secured to improve three key road pinch points in Tees Valley
Developing business cases for a new A19 Tees Crossing and bypass for Darlington
£1million investment to improve the region's rail freight network
£220,000 to help bring a fleet of hydrogen road vehicles and new refuelling infrastructure to the region
£4million for the Elwick bypass, a vital new road in Hartlepool
£1million to improve disabled access at Billingham Station
£3million for an on-demand bus service for our rural communities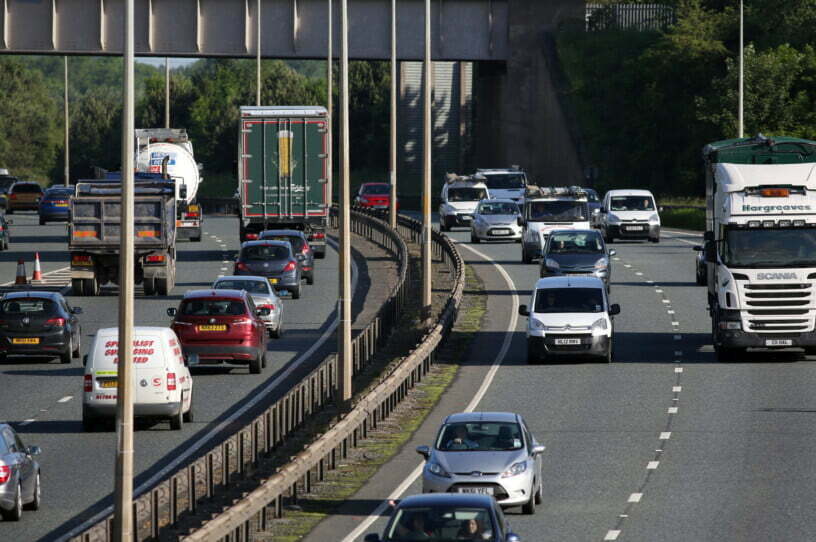 Stay up to date
Sign up below to enter our mailing list for the Tees Valley Newsletter
Join us on social media for the latest news
Council services
Home chevron_right Parking, roads, and transport chevron_right Transport strategies chevron_right Integrated transport strategy 2018-2028
Transport strategies and standards
Integrated transport strategy 2018-2028
Joint Strategic Transport Needs Assessment
Local Implementation Plan
Local Transport Plan
Tees Valley Strategic Transport Plan
Highway asset management and policy
Design Guide and Specification
The Integrated Transport Strategy is one of a number of documents which set out our aims for transport in the town. It was approved in December 2018, and sits below the Local Implementation Plan (LIP).
The strategy details our plans to:
build on our city-scale ambitions for Middlesbrough by providing a fully integrated transport network, which not only makes it easy to get around within the town, but also provides a gateway to the rest of the Tees Valley
deliver an integrated transport network which promotes sustainable travel (walking, cycling, public transport) by making sure different modes of travel work together seamlessly - for example, connecting walking and cycling routes to public transport routes - to enable development and growth
reduce the number of people dependent on their cars, which will reduce congestion, improve air quality, and help both social and economic regeneration
We'll do this by:
balancing the competing demands placed on the transport network
providing the right infrastructure for transport users to make informed decisions about travel
setting out proposed improvements for each mode of travel, which can be achieved individually, but which will also join up so users can switch their mode of travel easily
promoting and helping people to make informed travel choices
Read the Integrated Transport Strategy 2018-2028 .
Skip to Content
Skip to Navigation

Tees Valley Combined Authority
The Tees Valley Combined Authority was created in April 2016 to drive economic growth and job creation in the Tees Valley. It is a partnership of five authorities; Darlington, Hartlepool, Middlesbrough, Redcar & Cleveland and Stockton-on-Tees, and works closely with the Local Enterprise Partnership, wider business community and other partners to make local decisions to support the growth of the Tees Valley's economy.
When the Combined Authority was established in 2016, it came together with the Local Enterprise Partnership (LEP) as one public-private organisation, with a shared purpose and brand.
Under the devolution deal with Government, the Combined Authority takes on responsibilities previously held by Westminster and Whitehall; for transport, infrastructure, skills, business investment, housing and culture and tourism. 
The Tees Valley Mayor chairs the Combined Authority and on the 6th May 2021, the people of the Tees Valley re-elected Ben Houchen to serve a second term as Tees Valley Mayor.
To find out more about the work of TVCA and key strategies to support the growth of the Tees Valley please see below.
jobs created and secured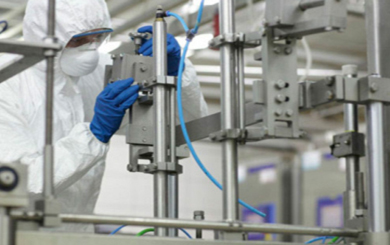 secured to deliver strategic priorities
Discover More
Priorities & plans.
The  Tees Valley Strategic Economic Plan sets out the Combined Authority's priorities to improve, diversify and accelerate growth in the local economy to benefit businesses and residents. The ambition is to create 25,000 jobs and add £2.8bn to the economy by 2026.
The 10-year Investment Plan for 2019-2029 sets out the focus for the Combined Authority's investments to create new jobs, grow the skills base and improve the Tees Valley's infrastructure.
The Combined Authority is investing £256.7million into transport projects in the period 2019-2029 with a clear vision; "To provide a high quality, quick, affordable, reliable, low carbon and safe transport network for people and freight to move within, to and from Tees Valley" The Strategic Transport Plan will help to direct this investment.
The 'Inspiring Our Future' Skills Strategy for 2018-21 sets out the Combined Authority's plan to build the skills the Tees Valley needs for a modern economy by investing in Education, Employment and Skills to raise educational attainment and skill levels
Tees Valley Business
Tees Valley Business  is the local growth hub for the Tees Valley, established by the Tees Valley Combined Authority and Tees Valley Mayor. It helps ambitious SME businesses realise their growth potential by offering access to a range of practical services, from local business information, assessing growth options through to unlocking finance and funding streams.
The team can help with anything from developing a skilled workforce, accessing finance and grants, developing a growth strategy, finding the right location, product development, sales and marketing and starting up a new business.
Key Sectors
Key sectors for the Tees Valley  
These include:-
Advanced Manufacturing
Chemicals and Process
Health and Life Sciences
Oil and Gas
Professional Business Services
Newsletters
Local listings
Announcements
Consultation launched for multi-million pound transport plans for the tees valley.
A NEW multi-million pound transport plan has been launched by the Tees Valley Combined Authority (TVCA) to look at the future of travel in the area.
Darlington Borough Council leader Cllr Heather Scott OBE, who is the TVCA cabinet lead for transport, has unveiled the draft Strategic Transport Plan, which is out now for public consultation and includes £257million of schemes to improve transport in the region.
Brazen Stanley thief who stole bus and took it on joyride
She said: "This Strategic Transport Plan touches on every mode of travel and aspect of how we get around in Tees Valley. It will help us deliver the high-quality, efficient, reliable and well-connected network that both our people and businesses need.
"Good transport links will boost everything that the Combined Authority is doing across business and investment, culture and tourism and education, employment and skills.
"We know getting people where they want to be, when they want to be there, to access the opportunities we are creating is of vital importance. That's why we have committed £257million to developing a transport network we can be proud of, as outlined in this plan.
"But we need to make sure that our proposals work for everyone in the region, from town centres to rural villages, for decades to come.
"That's why I'd urge everyone in the Tees Valley to take a look at the document, visit our events to hear first-hand our plans and fill in an online questionnaire."
Passenger defends bus driver who was accused of dumping 14-year-old near busy road
The combined authority's plan covers all forms of transport, from roads, rail and air to buses and sustainable travel such as walking and cycling routes.
The proposed document looks at major themes of national rail, major roads, connecting centres, unlocking key sites, and local journeys while delivering social equity and protecting and enhancing the environment.
A series of six events will run across Darlington, Hartlepool, Middlesbrough, Redcar and Cleveland and Stockton-on-Tees from Monday, September 9.
Copies of documents will be available in municipal buildings across the five Local Authority boroughs and all the consultation documents will be available online until it closes on November 20.
For more information and to fill out a response visit here
Comments: Our rules
We want our comments to be a lively and valuable part of our community - a place where readers can debate and engage with the most important local issues. The ability to comment on our stories is a privilege, not a right, however, and that privilege may be withdrawn if it is abused or misused.
Please report any comments that break our rules.
Last Updated:
Report this comment Cancel
Edit comment Cancel
Are you sure you want to delete this comment?
Get involved with the news
Modal headline.
Data returned from the Piano 'meterActive/meterExpired' callback event .
As a subscriber, you are shown 80% less display advertising when reading our articles.
Those ads you do see are predominantly from local businesses promoting local services .
These adverts enable local businesses to get in front of their target audience – the local community .
It is important that we continue to promote these adverts as our local businesses need as much support as possible during these challenging times.
Tees Valley: Buses on demand
Heather Scott, cabinet lead for Transport for the Tees Valley Combined Authority, looks at what the new 'demand-responsive' bus service could mean for the region
Public transport can be a lifeline for those without access to a car. If those people live in an isolated or rural community, regular bus services are vital to help them go about their day-to-day lives. We are looking to revolutionise bus travel in the region, with a new demand-responsive service which will serve the third of our residents currently not within walking distance of a regular service.
Tees Valley is an area made up of five boroughs – Darlington, Hartlepool, Middlesbrough, Redcar & Cleveland and Stockton-on-Tees – consisting of major urban areas giving way to dramatic coastlines and beautiful countryside. However, with these dramatic views come rural villages and isolated residents.
Tees Valley Combined Authority aims to drive an additional £2.8 billion into the region's economy and support the creation of 25,000 jobs by 2026, transforming our region. Led by the Tees Valley Mayor Ben Houchen, we are doing just that, with powers over transport, strategic investment, post-19 education, employment and skills and business support.
It's all well and good creating jobs and taking control of a £29.5 million budget for adult education but it means nothing if our local people can't access these opportunities. For context, some 31 per cent of all households in Tees Valley do not own a car. By comparison, 94 per cent of the population is within walking distance of a bus service, and 66 per cent is within walking distance of a regular bus service. Buses are the main mode of public transport in the region, with around 19,000 people relying on them to get to work.
There is a huge scope and responsibility to not only make sure our bus services work for the residents that need them most, but also encourage people to leave their cars at home. High quality, reliable and affordable bus services can do this, reducing traffic levels on main routes into our town centres and cutting harmful vehicle emissions.
While 90 per cent of bus users are satisfied with the service overall, only 76 per cent stated they were satisfied with punctuality and this figure is decreasing. So is the amount of journeys taken by our residents, with 28 million, or around 600,000 per week, in 2017/18, a drop of 13 per cent since 2012/13. There is also the problem of getting reliable, regular services to rural areas. We need to make sure each and every one of our residents can get to work, education and attractions, to be able to live a successful, rewarding life here.
There are also issues surrounding a complex fares and ticketing system across different operators, which can deter people from using buses, alongside worsening congestion impacting on punctuality and reliability. Further integration with other transport types and operators would only strengthen our offer.
Ten-year Strategic Transport Plan Luckily, we have the powers to do something about this and deliver a more punctual, affordable, integrated, cleaner and modern service for all. As part of our devolution deal with government, we were given control over transport in the region, so that decisions for local people can be made by local people, with money spent on local priorities.
In January, the Tees Valley Mayor and Combined Authority Cabinet agreed a £588.2 million, ten-year Investment Plan, including £256.7 million to transform our transport infrastructure. To deliver this, we developed a detailed ten-year Strategic Transport Plan which sets out our vision for transport in the Tees Valley.
This plan not only covers buses but also every aspect of getting around, from roads and rail to air and sustainable travel. It views transport as a means to an end, not an end in itself, with interconnectivity at its heart. It examines major themes of national rail, major roads, connecting centres, unlocking key sites, and local journeys while delivering social equity and protecting and enhancing the environment.
The first way in which the plan is addressing our issues is by introducing a three-year pilot for a new 'Uber-style' demand-responsive bus service, announced by the Mayor earlier this year. It covers rural areas of Darlington, Hartlepool, Stockton-on-Tees and Redcar & Cleveland and will allow passengers to book a journey in advance on either a smartphone app, via a website or over the telephone. Algorithms then match passengers travelling in the same direction and schedule vehicles in real-time to find the optimal route for their trip.
The service will use small high-quality minibuses and, unlike a traditional bus service, there are no fixed routes – important when not all of our residents live on or near bus routes. Instead journeys are determined by where passengers want to go within a predefined geographical service area. The technology will also help provide more public transport options for passengers going to and from Teesside International Airport, which was recently brought back into public ownership and has a ten-year rescue plan of its own.
A provider has now been procured for this, with a view to be running early next year. If successful, there is the potential to extend the service into other rural and isolated areas.
A more comprehensive network While we look to plug the gap in more distant communities, we're continuing to work with bus operators to develop a partnership agreement to improve the bus service offer for the residents of Tees Valley. By working alongside operators and local authorities, we're striving to deliver a more comprehensive network, an improved ticketing offer across all operators and co-ordinate services between timetables, including rail services, as well as activity between authorities outside of Tees Valley.
Targeted investment is key to getting more people on board. This includes funding for our road network, specifically at major delay points to improve reliability, and cash to improve facilities such as bus stops and shelters and better provide bus information at those stops. Most of all, this funding must be consistent to provide continuity. It must not be stop-start.
Improving key pinch points along our road network will benefit drivers too. We have identified our own 888-mile Key Route Network. This is central to economic growth. Work is currently progressing to enhance the current major north-south and east-west routes which serve key sites within our region, including a new crossing on the River Tees to lighten the pressure on the A19, a key trunk road. This scheme was hugely well received at public consultation level, and we're very close to submitting a business case to Government for funding to make it a reality.
We are working to upgrade our rail network for both passengers and freight. The Tees Valley Mayor has pledged £45 million to kick-start the redevelopment of Darlington and Middlesbrough rail stations to increase capacity for local, national and freight journeys and futureproof them for potential projects such as National Powerhouse rail.
More support for greener, healthier local journeys will accompany our commitment to create good-quality, accessible and integrated cycling and walking networks. This will not only make them safer and better maintained, but encourage healthier travel choices, improve air quality and add to our leisure offering for visitors.
For those still finding transport a barrier to employment, we have committed £180,000 to a 'Wheels 2 Work' scheme. This offers scooter and electric bike hire as well as training at reduced rates to help people get to work. It has proven to be a huge success and is growing in popularity. Plans for the future of our bus network, and wider transport aspirations, have not been developed in isolation. We have carried out a lot of research, alongside our many strategic partners and five local authorities.
Following our public consultation, the Strategic Transport Plan will be published early next year. Buses on demand will play a huge part in our new and improved transport network for those in the most isolated communities. This will sit alongside partnership working with operators as part of an innovative and joined-up transport network that our residents, businesses and visitors deserve.
https://teesvalley-ca.gov.uk/
Delivering the Childminders 30 hours free entitlement
Sue Robb of 4Children talks to Julie Laughton and Alison Britton from the Department for Education about the role of childminders in delivering the 30 hours free entitlement.
Company Focus
Lochinvar Launches High Temperature Low GWP R290 Heat Pump
Lochinvar has unveiled a new range of high temperature R290, air-to-water heat pumps capable of producing hot water up to 70degC while still achieving high energy efficiencies and reduced environmental impact.
The new Amicus Altus is available in three potential configurations: Two-pipe heating only, two-pipe heating or cooling, and four-pipe simultaneous cooling with heating and heat recovery making it suitable for most types of commercial project.
Event Diary
CIBSE Build2Perform Live 2023
The Chartered Institution of Building Services Engineers (CIBSE) is the professional body that exists to advance and promote the art, science, and practice of building services engineering, to invest in education and research, and to support our community of built environment professionals in the pursuit of excellence.
Supplier Profiles
At Just Protect It Ltd, we're more than just a security company.
Beehive is an award-winning customer experience and insight agency that helps executive decision
Latest Features
Smart cities: challenges & security threats
Michael Kolatchev, principal consultant/Rossnova Solutions (Belgium) and Lina Kolesnikova, consultant/Rossnova Solutions (Belgium) discuss the security threats facing the growing number of "smart cities"
Monitoring air quality in the city
Cardiff has recently installed 47 air-quality monitoring stations across the city to measure pollution in the air
About GB Press Release Inclusion Media Information GDPR Compliance Statement Cookie Compliance Privacy Terms and Conditions
Education Business Health Business Transport Business GreenFleet Counter Terror Business Government Technology Government Energy