KS3 & KS4 subject specific information and useful revision links.
PE & Dance
Art/design & technology, ks3 technology.
http://www.mr-dt.com/
http://www.mr-dt.com/materials/main.htm
www.technologystudent.com
www.designandtech.com/resistantmaterials
www.design-technology.info/resistantmaterials
http://www.bbc.co.uk/news/technology/
www.design-technology.org/
http://the-warren.org/
http://www.designcouncil.org.uk/
CGP Resistant Materials - OCR Specification
KS4 Technology
https://www.bbc.co.uk/bitesize/examspecs/zby2bdm
Learn to Code
https://code.org/learn
Use computer science to explore, play, and create!
https://scratch.mit.edu/
Free coding community
https://beinternetawesome.withgoogle.com/en_uk/interland
GCSE Computer Science - OCR - BBC Bitesize
Easy-to-understand homework and revision materials for your GCSE Computer Science OCR '9-1' studies and exams.
Smart Revise Online Home - Smart Revise
Like everyone else, we use cookies to ensure correct functioning of this website Learn more
smartrevise.online
Drama Department Blog
Come from away - theatre trip
Year 10 & 11 GCSE Drama Trip - Blood Brothers
Blood Brothers
PiXL Independence
Blood Brothers Student Booklet
English Faculty
English faculty blog.
KS3 Words of the Week 27.11.23
KS3 Words of the Week 20.11.23
Crofton Community Book Club
Home Learning
Y7 and 8 Reading Lists
Year 10 Autumn Reading List
KS3 Diagnostic Tool - Writing
KS3 Optional Reading Journal
KS3 Diagnostic Tool - Reading
Booklists for KS3
Bedrock Learning
BBC BITESIZE
One Drive Link to Revision
Revision Overview Links
At KS3 the main work in geography is to continue to explore various places, patterns and processes and to deepen and broaden students' knowledge of the world. We do not require students to purchase any particular text or revision guide.
The following points are aspects of our learning that you will want to continue to develop in order to enhance your geographical knowledge and understanding.
Locational knowledge- this is about knowing where places are, being able to interpret maps at different scales, recognising the shapes of countries and within them where significant features are located
Physical processes- these link with scientific knowledge of systems that affect the planet such as weather and the hydrological cycle. We also develop our understanding of the landscape and the processes that can change the shape of different features.
Human processes- this is an understanding of social, political and economic geography. To review settlements and how these change over time, we also review globalisation and development
Sense of place- this is inherent in strong geographers, they are able to make detailed analysis of map, photographic and data evidence to understand what life would be like in particular places
Hazards- understanding various phenomena and how these can disrupt human and physical landscapes, examples includes tropical storms, earthquakes, volcanoes and wild fires.
The following websites are great at providing information, quizzes and research
https://www.sporcle.com/games/category/geography
https://www.bbc.co.uk/bitesize/subjects/zrw76sg
https://www.natgeokids.com/uk/
https://www.bbc.co.uk/iplayer
At GCSE we study the AQA course (8035). Students will complete detailed written notes in lessons and we often class their exercise books as their first place to look for revision support. For anyone wishing to purchase a revision guide there are various publications and even flashcards to revise from so students are encouraged to review these resources in school to make a decision about what to purchase. The school finance office stocks CGP revision guides which can be bought for revision support.
There are 3 exam papers for Geography, see below for details about these
Paper 1
Written exam: 1 hour 30 minutes
88 marks (including 3 marks for spelling, punctuation, grammar and specialist terminology (SPaG))
35% of GCSE
Questions
Section A: answer all questions (33 marks)
Section B: answer all questions (25 marks)
Section C: answer any two questions from questions 3, 4 and 5 (30 marks)
Question types: multiple-choice, short answer, levels of response, extended prose
Paper 2
88 marks (including 3 marks for SPaG)
Section B: answer all questions (30 marks)
Section C: answer question 3 and one from questions 4, 5 or 6 (25 marks)
Paper 3
Written exam: 1 hour 15 minutes
76 marks (including 6 marks for SPaG)
30% of GCSE
Pre-release resources booklet made available 12 weeks before Paper 3 exam
Section A: answer all questions (37 marks)
Section B: answer all questions (39 marks)
The following websites are excellent sources of additional revision, resources and research
https://senecalearning.com/en-GB/blog/gcse-geography-revision/
https://timeforgeography.co.uk/
https://www.bbc.co.uk/bitesize/examspecs/zy3ptyc
In KS3 we are beginning to cover the topics and skills we require students to gain for GCSE History. A great way to prepare yourself ready for GCSE is to focus on a number of skills:
Chronological understanding – can you place key historical events in a wider historical context? Are there similarities between time periods?
Change and continuity – can you see what has changed during a time period? Have things stayed the same? Is it a combination of both?
Cause and consequence – what is it that sparks off a historical event? How have historical events affected people and places afterwards?
Interpretations – what do historians think about key events? Why do you think they have this opinion?
Evidence – what source material can help you understand the past easier? Are contemporary sources the most useful for a historian?
Using historical vocabulary – what key words are commonly used within your topic you are studying? Can you use these key words in your answers?
Structuring your knowledge – are you able to show in your written work how events can flow together to form the time period? Can you see what leads on to what?
There are a number of key websites that are useful to learn more about the past:
http://www.historylearningsite.co.uk
http://www.bbc.co.uk/history
http://www.timelines.tv
http://spartacus-educational.com
When using these websites, try to relate these to your topics that we are studying in lessons.
We are now using the Edexcel exam board for History, 9-1 grades. There are three exams in total which students will sit at the end of Year 11:
Paper 1 – worth 30%; one exam lasts 1 hour 15 minutes and it covers Crime and Punishment from 1000-present.
Paper 2 – worth 40%; one exam lasts 1 hour 45 minutes and it covers one section on Superpower Relations and the Cold War from 1941-91 AND one section on Henry VIII and his ministers, 1509-40.
Paper 3 – worth 30%; one exam lasts 1 hour 20 minutes and it covers Weimar and Nazi Germany, 1918-39.
Revision materials are available to purchase through the finance office using ScoPay.
Useful Links
https://www.educake.co.uk/
https://members.gcsepod.com/login
* SENCA logins required (provided by teachers)
Crime and Punishment
Crime and punishment You Tube
Whitechapel ppt
Crime and Punishment Timeline
20th Century Booklet
1700 - 1900s Booklet
Paper 1 Crime & Punishment Revision Checklist
Paper 1 Whitechapel Revision Checklist
Henry VIII GCSE
Henry VIII Youtube
Saxon and Norman Booklet ppt.
Henry VIII flash cards ppt.
Early Modern Booklet ppt.
Henry VIII Publisher File
Henry VIII and his Ministers Revision Guide
Paper 2 Henry VIII Revision Checklist
Germany and Cold War
Cold War Knowledge Booklet Topic 1
Cold War Knowledge Booklet Topic 2
Cold War Knowledge Booklet Topic 3
Paper 2 Cold War revision checklist
Paper 3 Germany revision checklist
Weimar Booklet
Wemar revision booklet.pub
Nazi and Weimar fill the gap
Flash cards Weimar Germany
History and Learning
History Learning Site
History Resources
Get Revising
Saxon and Norman Booklet
Edexcel GCSE History Resources
A3 revision summaries - All Topics
In Maths we recommend buying CGP Mathematics 1-9 Complete Revision and Practice. There are two tiers, Higher and Foundation so make sure you get the one relevant to your tier of entry. These can be bought from school or online.
Revision Guide - Higher
Revision Guide - Foundation
Maths GCSE Revision
Key Facts for Foundation GCSE Maths
Key Facts for Higher GCSE Maths
Mathematics Revision Material Handout
Useful Websites
www.mymaths.co.uk
www.vle.mathswatch.co.uk
www.onmaths.com
www.mathsgenie.co.uk
*My Maths & Maths Watch VLE logins required (provided by teachers)
Maths Watch vle
At KS3, we introduce and develop students' understanding of the key sounds and spellings, grammatical concepts and most frequently occurring words of the target language.
We had a longstanding tradition of offering French to one year group and German to the next. We changed this in 2021 in order to give students some choice whilst also introducing Spanish. Current Years 7 and 8 are on the new pathway.
Students now learn German, Spanish and French on a rotation in Year 7 and are given a choice of which language they take from Year 8 onwards, when they continue with one language.
Students in current Year 9 are on the old pathway. Everyone studies French, where we follow schemes of work adapted from the Allez course book with the NCELP phonics resources included. In addition, some students in Year 9 have the opportunity to learn Spanish as an after-school activity.
We use the following websites for learning vocabulary and we post links to specific vocabulary sets on Edulink as home learning.
Quizlet
Blooket
At KS4, we follow the AQA GCSE courses in French and German and we will be introducing Spanish.
The examinations are tiered at Foundation and Higher.
Foundation tier is aimed at grades 1 to 5, whilst Higher is aimed at grades 4 to 9.
The full specifications can be found on the AQA pages and brief summary is below.
The vocabulary covered in all three languages is grouped into three main themes as follows:
Theme 1: Identity and culture
Theme 2: Local, national, international and global areas of interest
Theme 3: Current and future study and employment
Paper 1: Listening (25%)
Students listen to passages of varying length and complexity. In Section A, the questions are in English, whereas in Section B the questions are in the target language. The type of answers required include multiple choice, true/false/not mentioned and longer written answers.
Paper 2: Speaking (25%)
Students will take part in: -
a role play, taken from a card with written prompts;
a discussion of a photo, taken from a card;
a general conversation based on two themes, one of which is chosen by the candidate in advance.
The speaking examination is conducted by the teacher, recorded, and uploaded to the exam board.
Paper 3: Reading (25%)
Students read passages of varying length and complexity. In Section A, the questions are in English, whereas in Section B the questions are in the target language. The type of answers required include multiple choice, true/false/not mentioned and longer written answers. In Section C, students complete a short translation into English (approx. 35 words at Foundation and 50 words at Higher).
Paper 4: Writing (25%)
At Foundation tier, students complete a short description of a photo (4 sentences), a 40-word essay, a translation of 5 sentences and a 90-word essay.
At Higher tier, students complete a 90-word essay, a 150-word essay and a translation into the target language (minimum 50 words).
Subject-specific information:
AQA GCSE German (8668)
AQA GCSE French (8658)
AQA GCSE Spanish (8698)
Revision and study guides
We do not recommend or stock any particular revision guide, as we prefer to produce our own resources. However, students may wish to purchase a revision guide such as one of the AQA books from CGP.
German revision guides
French revision guides
Spanish revision guides
Further resources
We use the following subject-specific resources for learning and revising vocabulary.
German
German GCSE Vocabulary booklet
German GCSE Learning and Revision Links
German Revision booklet
French
French GCSE Foundation Vocabulary booklet
French GCSE Higher Vocabulary booklet
French GCSE Learning and Revision Links
Help with understanding music theory can be found under the 'lessons' tab of the following link:
https://www.musictheory.net/
The following documents contain all information needed for the GCSE Music Exam:
Specification
GCSE Bitesize for PE
Arts Pool Online Resource - The e-learning hub is designed to assist teachers and students of GCSE Dance in preparing for the C2 section of the examination.
Religious Education
RE at Crofton is taught in accordance with the Agreed Syllabus for Hampshire, Portsmouth, Southampton and the Isle of Wight, Living Difference 3. This document can be accessed: http://www3.hants.gov.uk/education/hias/curriculumsupport/living-difference.htm
This syllabus confirms our commitment to an education that takes seriously the importance of children and young people exploring their own lives in relation to what it can mean to live with a religious orientation on life and other ways of life, including those informed by a non-religious perspective, and to engage with this intellectually. It is intended to provide the basis of good teaching in religious education and, as a result, be open to the plurality of ways in which people live within our local and national communities and the world. It gives guidance to teachers regarding what religious education should aim to achieve in a plural society, identifying how teaching in religious education will open educative environments where children and young people can become better able to discern what is desirable for their own life and, with others, for the wider world. Living Difference III therefore recognises a link between religious education and rights respecting education (RRE). (Living Difference 3, 2016:Foreword)
The approach taken at Crofton is one that is conceptual and follows an enquiry led approach that aims to help students understand what it means to exist in the world. We start with the feelings, attitudes and experiences of the students and what the concepts being studied mean to them, before exploring what the same, or similar concepts, mean to a range of other people, from a range of backgrounds, in a range of situations.
As the teacher brings the child to question and enquire further they become able to discern what may be valuable in these matters. The Living Difference III approach is a process of enquiry into concepts, where a concept is understood as a name for, or way of referring to, an idea that exists or has the possibility of existing in a particular time or place.
Study Topics pdf
Rignt to Withdrawal pdf
https://www.bbc.co.uk/bitesize/subjects/zb48q6f
In Science we actively encourage you to be an Independent Learner and extend your knowledge outside of your normal lessons.
Below are some useful resources that are a good place to start when looking to develop your knowledge:
BBC Focus Magazine - An excellent, monthly magazine featuring articles on popular science and technology pitched at just the right level for our pupils. If we could only suggest one resource, this would be it.
A Short History of Nearly Everything - Bill Bryson - Often of recommended reading lists for A-level or degree, but certainly accessible to our students. Easy to read and covers many areas of popular science.
Boffinology - Justin Pollard - A fantastic collection of (short) stories and anecdotes about the successes (and disasters) of a number of scientists.
Useful Links:
Nelson Thornes AQA GCSE Science books. Now out of print as taken over by OUP (see below) but these are the books that we use in Science lessons
Oxford University Press - AQA GCSE Science books - Click here
gg/CroftonScience - Our own web resource with lots of past paper questions
Revision Guides:
CGP Triple Science (sold as a set) £16.50: Biology, Chemistry, Physics
CGP Core & Additional Science (sold separately) Core £5.50, Additional £5.50
* SENCA & PIXLIT logins required (provided by teachers)
You Tube science
You Tube tutorials
Revision Documents
AQA-Physics-Equations
Biology - Unit 1 and 2
Chemistry - Unit 1 and 2
Command Words
Physics Unit 1 and 2
Required Practical
Year 11 Revision for Summer Exams
Breakfast & After School Club
Holiday club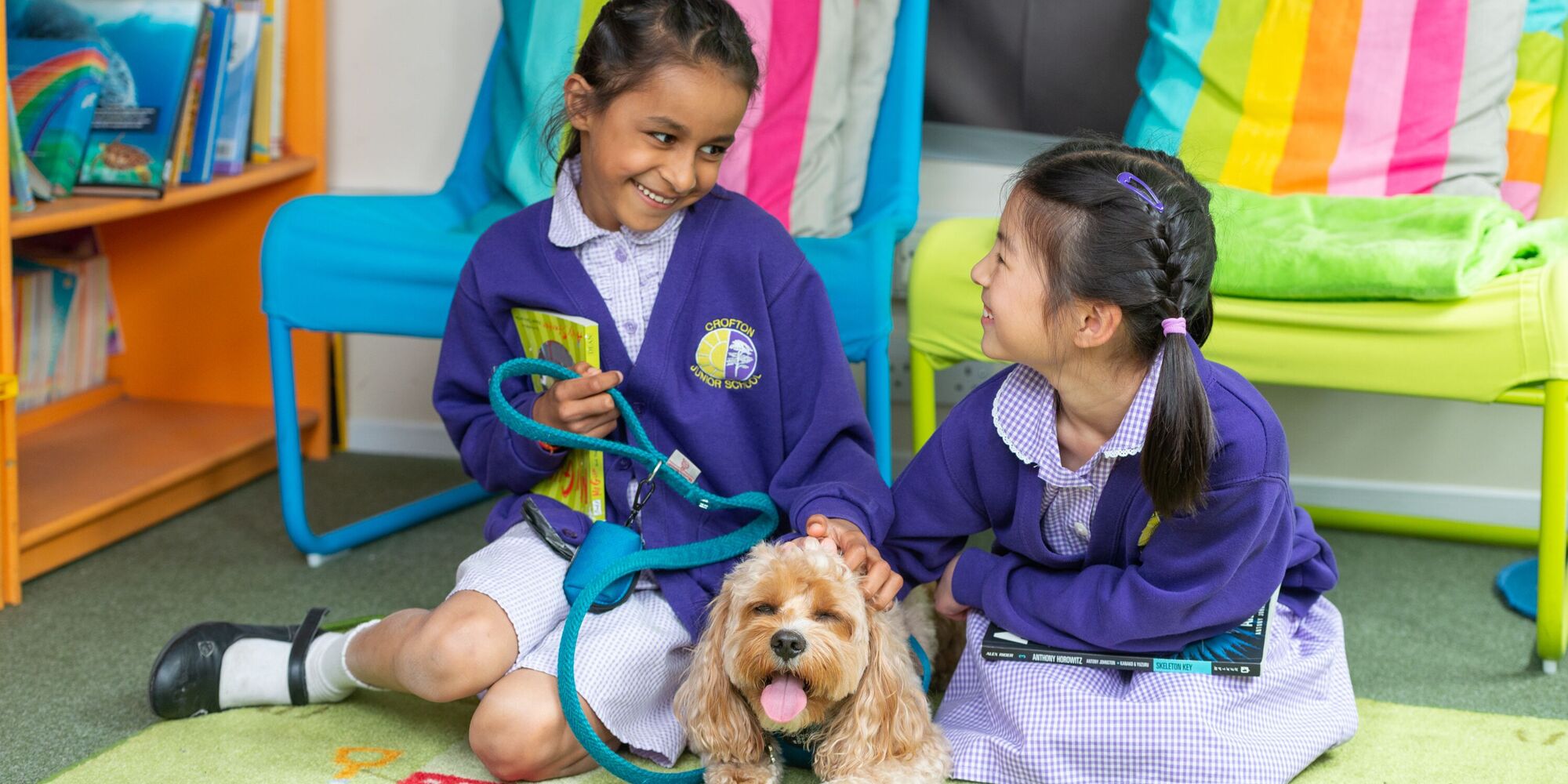 Crofton Infant School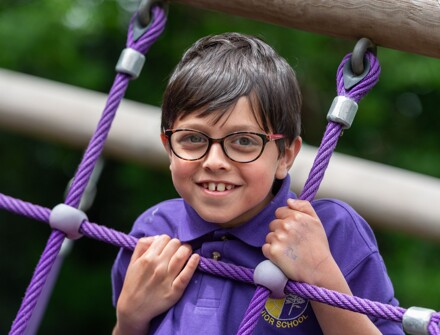 Latest News

ABA poster competition winners!

Children In Need

Elf and Safety

Happy Half Term
Poster competition.

Anti Bullying Ambassadors 2023-2024

News and events from Bromley Y

Helping children with anxiety

The Big Dig

Welcome to the new Crofton Junior School website!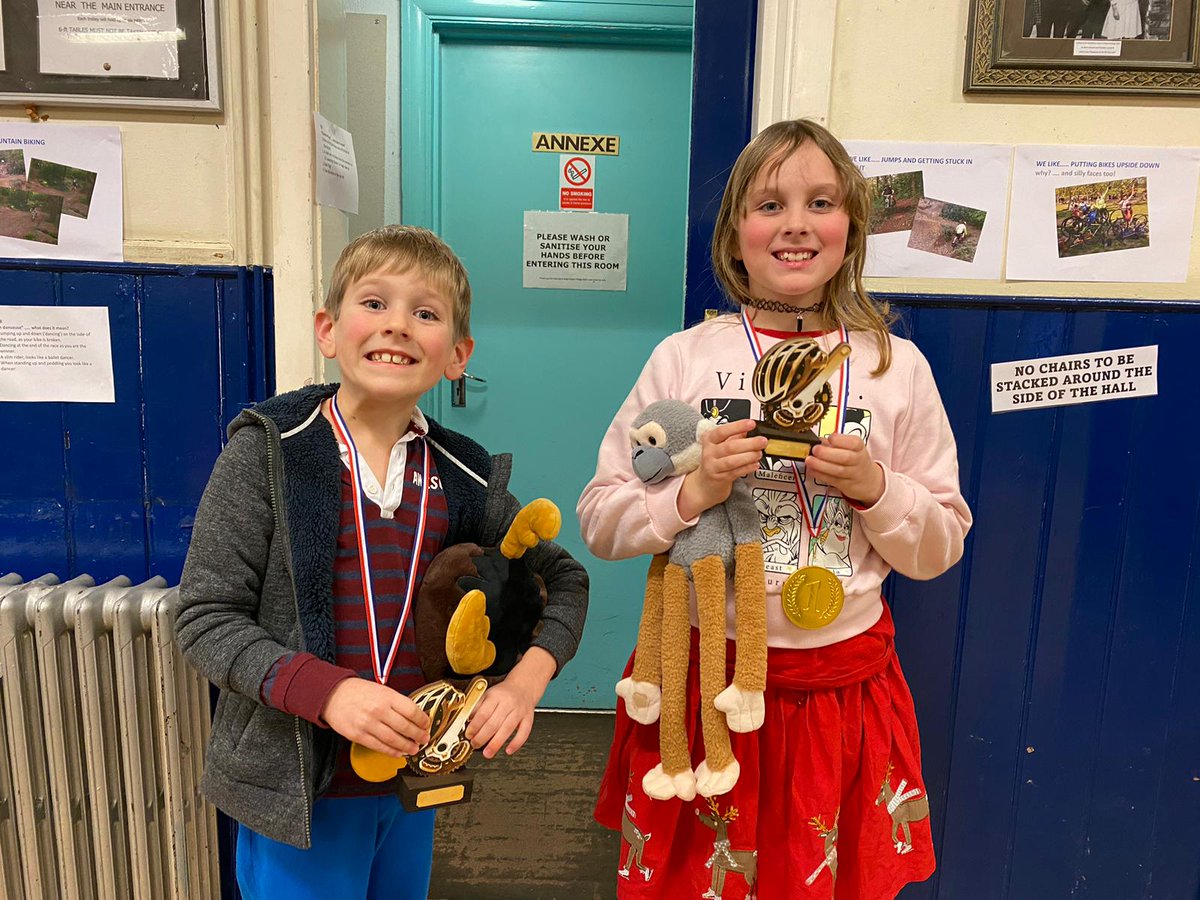 Year 4 Christmas Production - 4F & 4O 9:15am - 10:15am
Open Door 3:30pm - 3:45pm
Year 4 Christmas Production - 4F & 4O 1:45pm - 2:45pm
Assembly - Anti-Bullying 9:00am - 9:20am
Assembly - Anti-Bullying 10:10am - 10:30am
Year 4 Christmas Production - 4N & 4C 9:15am - 10:15am
Year 3 Disco
Year 4 Christmas Production - 4T & 4R 9:15am - 10:15am
Year 4 Christmas Production - 4T & 4R 1:45pm - 2:45pm
6F Class Production 10:00am - 10:30am
6F Class Production 9:00am - 9:30am
Junior School Christmas Fair
Assembly - Celebrations 9:00am - 9:20am
Assembly - Celebrations 10:10am - 10:30am
Year 5 Carol Concert 9:00am - 10:00am
Year 5 Carol Concert 6:15pm - 7:15pm
Year 5 Carol Concert 2:15pm - 3:15pm
Y3 Christingle
Last Day of Autumn Term
Staff Training Day (closed to pupils)
First Day of Spring Term
01689 821716
Get Directions
Head Teacher: Mrs Sargent
Deputy Head Teacher: Mrs Quayle
Crofton Junior School Respect Nurture Inspire
Life as a pupil at crofton junior school see below to read a snapshot of life at our school by laila badkin (head girl) and nathan ngwenya (head boy)., our learning.
As a pupil of Crofton Junior School, it is important to take responsibility for our own learning so that we understand what we have to do and allow others to learn as well. There are a range of different lessons that we take part in, which can involve communicating with others or working independently. We have English and Maths most mornings. Some of our curriculum is based around a book or text driver, which we read in class on a daily basis. Our text driver changes every term; currently Year 6 are reading 'Who Let the Gods Out?'
In the afternoon we have lessons such as Computing, Design Technology, RE, PE and many others. Sometimes we have out of school activities such as swimming or educational visits, which are really well organised, fun and help us to learn interesting things. For example, in Year 6 we have had the opportunity to go to Laval in France and visit such places as Mont St Michel and the Bayeux Tapestry. We also have special teachers who come into school for subjects such as music and PE.
We have a special learning event every year for all year groups know as 'Inspire.' During Inspire mornings we are able to work with our parents or relatives for three hours on a project that we do together, usually it is based on our English text driver. Before the main task, there is also a presentation; this year it has been to help us learn about online safety. There are lots of resources to choose from to help us with our main task; this year we made our own dream paradise and Greek God.
The morning finishes with an assembly followed by our parents or relatives having the opportunity to stay and have lunch with us afterwards, which is prepared by the dinner ladies and is delicious.
The classrooms are both welcoming and stimulating. In our classrooms our teachers put different things on the working walls to help us learn such as key vocabulary and punctuation. There are also numeracy displays to support our learning in maths. Working walls help us to remember what we have been doing; we find them useful..
The classroom is very well organised, for example, I have a drawer in my desk where I put my important equipment and reading book; I take my reading book home every evening. The teachers always display our work around the classroom and the displays in school are fantastic. I feel very proud that some of my work has been displayed.
Each classroom has a cloakroom area where we keep our coats and bags. Our classroom doors open at 8:40am every morning and we come in and get on with our early bird task straight away, which the teachers have set for us. Some mornings this might be a correction or challenge from a subject that we did the day before or sometimes it can just be reading our school reading books. It helps us get in the mood for our learning.
Homework is set on Fridays and must be completed by the following Thursday evening. Every week we read at home at least three times, learn our spellings and practise our times tables on a program called Timestable Rockstars. In Year 6, we also do additional arithmetic and comprehension work.
If we read three times each week and our parents sign our online record Boom Reader App we earn team points.
At some point during the year, there is also a homework project to complete. For example, Year 6 are asked to build an amphitheatre or coliseum from resources of our own choice.
Here at Crofton Junior School, we have many awards that the pupils can achieve, such as: times table badges, owls, shields, specials and wall of fame. The best award is the platinum wall of fame when you receive a plaque with your name on it and it is placed in the school hall. We have to earn 130 team points to receive each new award.
To earn these rewards, you must collect team points for great work, contributing, being ready to learn and for being kind and polite to everyone in and out of school. The team points that you earn also contribute to other things such as the team rewards. The teams are red, yellow, blue and green. Every half term the team with the most points will receive a treat such as an outdoor activity or a movie depending upon what the team captain and vice-captain choose.
Years 5 & 6 have lunch between 11:50pm and 12:45pm, Years 3 & 4 12:10pm and 1:05pm. This makes lunchtime calm as it is not too busy in the dining hall.
At lunch time, if it is indoor or outdoor play, we always have lots of fun. If it is outside, the dinner ladies blow a whistle and hold up a card with a class name on it. School dinners are delicious; there are a variety of different hot and cold meals each day of the week to choose from when we arrive in school or from home if we prefer. Each day, there is a hot meal, vegetarian meal, sandwich and jacket potato option so there is plenty for everyone.
Every alternate week, we get the opportunity to use the playground where the 'mugga' is located. In the mugga, we are allowed to play football, basketball and netball. We choose a coloured bib to indicate which team we are playing on. Dinner ladies supervise in case anyone injures themselves when playing.
Assemblies​
At 2:50pm on most days, we have an assembly. They are led by teachers in school or occasionally different visitors. Assemblies give us important messages about things that are going on in the world today and important information in the local community. For example, in November we had an Remembrance Day assembly and most of us bought poppies. We sometimes sing in assembly, which everyone likes to join in with. Sometimes assemblies are about charity, for example Odd Socks Day or Children In Need.
On a Friday at 2:45pm, we get to see who has been working hard in their lessons. This is our praise assembly where all the awards are presented and we celebrate the achievements of others together. We also celebrate school attendance; the class with the highest weekly attendance earn £5 to spend at the end of the year.
On Wednesday, instead of assembly, we have Buddy Reading. This is where a pupil in Year 3 reads to a Year 5 buddy and Year 4 pupil reads to a Year 6 buddy.
After-School Clubs
We have a variety of different clubs to choose from, which change throughout the year. This year we have been able to join choir, multisports and dodgeball. We have lots of fun whichever club
we choose to join. Parent / carers can pay for their child's chosen club on Parentpay.
Inter-school Competitions
We get the opportunity to compete against children in other schools in sports competitions such as football, rugby, cross-country and basketball. we also take part in a spelling bee at the academy. we all really like taking part in the competitions.
In our school, we all help each other out. If you have any worries or concerns, you can tell any member of staff, the Head Boy or Head Girl and school council. We also have Mrs Charles who is our Learning Mentor. She is always there to help solve any problems or worries which we may have put into our class Worry Box or Ask it Basket.
Crofton High School
Signature Program
Visual Arts
News & announcements, news and announcements.
Congratulations to Crofton High School Students and Staff
Cardinal Call
Summer assignments 2023.
Summer Reading 2023
Need to enroll your student at our school?
Upcoming events, featured album, our school at a glance.
Breakfast & After School Club
Holiday club

Share on Facebook Share on Facebook
Share on Twitter Share on Twitter
Homework for week beginning: Monday, 4th December
Reception Phonics
Year 1 Year 2
Year 2 Math Methods
Busy Bees 1 Busy Bees 2
I Can Do It Award
Online Safety
School Council
Crofton News
Reading ambassadors
01689 826320
Get Directions
Head Teacher: Mrs Sargent
A proud member of
Crofton Infants' School
What are you looking for?
Thank you for taking the time to visit our website, where we provide you with information about the life and work of the school.
We know the importance of choosing the right school for your child and would encourage you to visit us so that you can see much more than we can show you here. We are very proud of Crofton Infants and would be delighted to show you around. Please contact the office to arrange a visit.
We want to build on the care and learning already started at home and we aim to do this by maintaining an active partnership with you through your child's education.
We look forward to meeting you and your child.
Newsletters
November 23
09th Nov 2023
03rd Oct 2023
September 23
14th Sep 2023
21st Jul 2023
19th Jun 2023
20th Apr 2023
February 2023
28th Feb 2023
January 2023
19th Jan 2023
December 2022
02nd Dec 2022
Upcoming Events
Flu vaccines
Flu immunisations will take place in school on Monday 4th December for children from Reception to Ye...
Ofsted Reports
Ofsted Parent View
Hampshire Local Offer
Online Payments
Visit us on Facebook
Current Staff Vacancies
Crofton Anne-Dane
Welcome to our Year Four pages. We hope that you enjoy looking through a sample of what we have been up to.
october newsletter y4.pdf
Autumn 2 - Love to Learn
Over the next couple of weeks, the children will be undertaking a mini unit focusing on key learning skills. They will undertake activities to help them develop skills of independence, team work, resilience, creativity and deep thinking. They will be reading the Barnabus Project as a stimulus for learning.
Autumn 1 - Where does my food go?
In our topic, Where does my food go? Year 4 will be learning about teeth and digestive system. They will use the Demon Dentist as a stimulus for writing.
autumn 1 where does my dinner go 23.pdf
We have loved listening to the story of Norman,. A perfectly ordinary boy until he grew wings.
Have a look at our fantastic diary entries, writing in role as the main character,
Welcome Back!
Wow! What an amazing start to the new school year. The children have settled into their new classrooms and routines already and we are so proud of them.
Over the last 4 weeks, children have been exploring the ideas of Hope and Optimism. We have had a lovely time listening to their ideas end encouraging them to find ways to be positive about the future!
Come back soon to read some of the children's amazing poems and diary entries.
As part of our geography learning, we took a trip to the river, in this case, Titchfield Canal. Children had the opportunity to apply their knowledge of technical language to describe the flow and shape of the river. We were also lucky enough to spot lots of wildlife. We are not sure whether the highlight of the trip was the journey on the school minibus or playing "pooh sticks!"
The children have showed off their creative side by writing their own Haikus. A haiku is a Japanese style poem based on nature. It consists of 3 lines. The first and third line have 5 syllables in, the middle line should have 7. We hope you enjoy looking at our examples.
Click here to see our Haikus
© 2023 Legal Information
Federation Website Design by Greenhouse School Websites