+1 (603) 932 7897

8 Steps in the Research Process
Last modified 2023-08-29
Published on 2020-12-24
Before going into the steps in a research process, we'd like to answer the question, "Why Research is important?" 
We have many questions have every day, for which we don't have a concrete answer based on our current knowledge. Performing research is a formal way to ask questions and search for answers. Answers can be found through previous work that people have done in the past or conducting interviews of subject matter experts. One way or another, conducting research helps us find a convincing answer, and shares with others information about what we've seen.  
A research paper can take on many forms and have nuances based on the topic of your interest. For example, research can be as simple as "I realized that the Lululemon store near my house only has male customers, and I want to see the reason behind it." After observing and interviewing male customers, you came up with a convincing answer: "Due to the comfortable and stretchy material of Lululemon leggings, male customers prefer shopping at Lululemon over other brands." 
The examples indicated in the steps below are from Sean Furuta, a student of UC Berkeley's Economics 195B class in Fall 2020. The research paper can be accessed HERE .  Now, keep reading to learn more about research for high school students.
Step 1: Identify your question and develop your topic
Maybe, in the research process, you already have a research question in mind or are interested in a general topic but don't have a specific question. Questions can also be problems that you found a problem in your daily lives, and you want to discover potential solutions. Whether this is a high school research paper or college, it's essential to identify your initial interest, the aspect, and the keywords in your question that you'd like to do further research about. 
For example, Sean knows about the impact of air pollution and climate change due to traffic congestion and lack of parking in the United States, an automotive centric society. With the increased popularity of bike-sharing, he is interested in exploring the relationship between pollution and bike-share demand in United States metropolitan areas.
His keywords are Bikeshare, Scheme, System, Instrumental Variable Regression, Particulate Matter 2.5.
Step 2: Find Background Information
Using the keywords related to your topic, you should find different resources like scholarly and peer-reviewed articles, internet resources, or books to set your research context. Sometimes, if you're researching for a current topic, books may not be the right resource. But overall, ProQuest, Nexis Uni, Google Scholar, Search Engines, Google Books, or your school's library are a great starting place to find information.
Referring to Sean's research paper, in the exploration of this topic, he surveys relevant publications, critically analyzes and explains his findings in the Literature Review section. For example, he compares the bike-sharing schemes in the Chinese city of Taiyuan with metropolitan areas in the United States. In the comparison, he considers the pollution impact and other external factors, such as weather effects.
Step 3: Evaluate What You Find
There are millions of results on the Internet, and sometimes you may be lost finding the right articles or the right book for research context. Articles on the Internet are often unreliable, especially when it comes to magazine or newspaper articles. The reason is that those writers are not credible researchers or scholars in their chosen field and frequently intersperse their own opinions with the facts.  
Therefore, students must learn to evaluate the authority and quality of their findings. Fortunately, Cornell University released a video showing students How to identity Scholarly Journal Articles and How to identify Substantive News Articles . Take a look at the videos for general instruction, and if you need further guidance, feel free to Aralia, and our tutors will help you with this topic! We have high school and college tutors that are experts in the research field, especially in economics research and historical research.  
Step 4: Write your research paper
The next step in the research process is the writing part, how exciting! After collecting information for your research, the next step is to organize the information you've collected and write a rough draft, like a research proposal. The rough draft will help you organize ideas and finalize the information that you want to include.
If this is an economic research paper, your next steps depend on what type of research paper you're trying to write: theoretical, empirical, or the mixture of both. In Sean's research paper, he used the empirical research method to collect and analyze data to answer his research question about the relationship between pollution and bike-sharing demand.
Step 5: Cite What You Find Using the Requested Format
A citation is you providing credit to the authors of the materials used and allowing people reading your work to locate your references' sources. A book citation would include author, title, place of publication, publisher, and date of publication.
There are multiple citation styles (MLA, APA, Chicago, etc.) you can choose from, depending on your professor's preferences. Carefully citing your sources show your respect to the original author, and show your credibility in writing this research paper. 
Last & most important step in the research process: Proofread 
The final step in your research process is to proofread your paper. There are three things you should take into consideration while proofreading:  
Errors in spelling, grammar, and punctuation. Make sure that your research paper is free of those errors.  
Citation. Double-check your professor's requirements to see which citation format you should follow and make sure the sources you used are cited properly  
Your writing style. The last and the most important thing you should check is your writing: Is your paper easy to comprehend? Is your message clear to the reader? Is the data you present correct?  
Having a research paper with your topic of interest during high school years will help you stand out in the college application. Not all high schools provide you with the resources and support for research from such an early stage, but you took an extra step to achieve this goal. If you're interested in doing research on any topics, consider sign up for Aralia's research courses or reach out to us personally to see how we can help you succeed! 
Historical Research & Writing
U.S. Government, Politics, Business, And Contemporary Events
Economic Research
Psychology Research Program
Academic Tips , College Application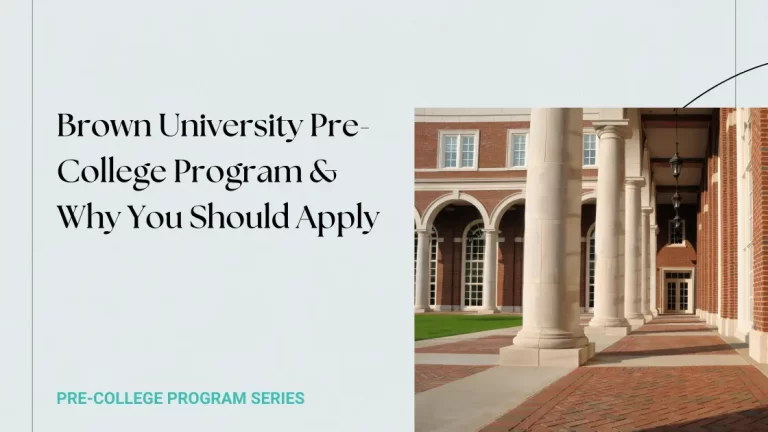 Interested in learning more?
Aralia Education is an innovative online education platform for ambitious middle and high school students worldwide. Aralia's instructors propel students forward by helping them build a strong foundation in traditional academic courses. They also actively engage and guide students in exploring personal interests beyond their school curriculum. With this holistic approach, Aralia ensures its students are well-prepared for college and equipped for success in their future careers.
Signature Courses
High School Introduction
Academic Tutoring
Test Preparation Courses
1 on 1 Tutoring
Student Awards
Competitions
Give us a call: +1 (603) 932 7897
Add us on WhatsApp: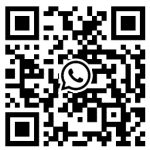 8 steps to help you in writing a good research paper
Nov 21, 2018 | research paper
For those of you who are not familiar with a research paper, here is the definition. A research paper is an academic writing that contains theoretical and substantial information that has undergone the process of in-depth research. The arguments in a research paper are based on a thesis statement that is supported by relevant evidence from different reliable and credible sources.
Writing a research paper might seem too daunting at first, but it is not that complicated. Once you know the proper steps to follow, the process will become easier. The only challenge might stem from the kind of research that this paper needs, but no one has to lose hope of writing a perfect document. It also becomes much easier if you have been practicing in school. The following steps are significant if you are looking toward writing a good research paper.
You can follow these steps to organize your overall paper format:
Carefully select your topic
Look for sources that are relevant and ensure they are reliable
Use index cards to jot down important notes that might e needed throughout the process of writing.
Organize your notes based on the topics they come under.
Have a well-thought outline
Write the first rough draft to give you a gist of what your research paper will look like.
Go through the draft once you are done writing and rewrite
Edit when necessary
The library is the best place to start looking for relevant information for your research paper. It has reliable and helpful sources that will prove essential in the whole process. The library must contain journals, books and published articles that contain information that might support your thesis and the topic at large.
The library also has free internet, which comes in handy in your research. The best way to do this is to find the best quiet place that you can carry on with your work without distractions. Feel free to ask for help from the librarians. The internet is rich with information, even though one has to be careful not to use unreliable internet sources. There are numerous scholarly articles online, and you can crosscheck their reliability using alternative sites and reference book. For general background information from the internet, you can use URLs, general information online, almanacs or encyclopedias online. You can make use of search engines for your online research.
You also have to pay attention to domain names for instance educational institution (.ed) government (.gov) or non-profit organization (.org). Such sites are more reliable, but you must look out for political bias especially from some of the government sites. You should be careful with commercial (.com) sites since some of them contain adverts and nothing more. You can use Online Public Access Catalog to find books in the library.
The idea is to have enough material for your topic.
If you have the liberty to choose a topic, settle on the one that you are interested in and are curious about it. This motivates you to do the necessary research for it. Do not make a mistake of choosing a topic that is too general. This can be too problematic since there will be too much information to include in your paper, something that might present a serious challenge. You have to make your very specific. The argument that you are going to include in your paper should revolve around this topic. The major portion of your research paper will have arguments that support this topic
A research paper ought to have a good thesis statement . This should be produced early in the paper, preferably in the introduction or the second paragraph if your paper is going to be lengthy. Creating a thesis statement cannot be done immediately during the preliminary steps of your paper. You should have the materials you need, analyze them together with your ideas. A finally formulated thesis statement comes after you have completed your paper. The change occurs as you proceed with your writing process. You have to ensure that the paper is introducing to the audience something new that no one else has written about it. You cannot include citations in your thesis statement
You have to be organized while taking these notes. You only take the information that is relevant to your topic. You can use highlighters for marking important notes by their topics. This will make it easy to find a specific topic. If possible, photocopy the page or the article that you will need. This saves you time and every time you take note of something, write down its bibliographical information like the author, book title, page number, volume number and publisher's name and so on. The bibliographical information will be helpful when you are making entries of the sources you have cited in your paper.
Once you have completed your in-depth research, you can formulate an outline for your paper. You can start brainstorming on the information you have and decide which topics they fit best. Brainstorming an outline does not imply that the information has to be structured in sentences. You need to note the part that will start, what will appear in the middle and the end. By now, your research paper has started taking shape.
Writing an outline is an essential step since you can arrange and rearrange information according to what you want. It might take time than the rest of the steps, but it is worth it. It forms the basis of your research paper.
The completion of the rough draft demands you to read it carefully making corrections where necessary. Once you have completed this task, you now sit down and write your final draft. Ensure all the information in your paragraph make sense and flow logically. You have to correct all grammatical errors that are there in the paper and to the same to typographical errors too.
You do not want to submit a paper that is a haven for the wrong spellings. Ensure that all words are correctly spelled. Every source you have used must be listed on the bibliography page. It is imperative to note that in the bibliography, you are supposed to make entries of the sources you have used in the paper. Do not inflate this page with irrelevant references you did not use, just to make a list look long.
Examiners always check to see if the bibliography list confirms with all the citations used in the paper. Conversely, ensure that you have cited any information, ideas, or direct sentences that are not originally yours. Once you have finished all this do the final adjustments that are required. Read your paper or even ask a friend or a professor to go through it and give you necessary feedback. The paper must meet all the requirements of the instructor.
A good research paper also relies on a good and well-thought title. The title requires careful thought. You will be surprised that most people might have comprehensive details of their paper but are confused on how to title the same paper.
In most cases, researchers have fallen to the trap of judging a book by its cover. This has played majorly where the readers depend on the tile to influence their decision on the paper. Seeking assistance concerning the development of a good title is essential, but it all comes back to the author when setting the tone of the paper.
Different research papers will come up in different databases and reference sections of research papers. The audience will know what the paper is about and how relevant it is to them based on the title. Having this understanding helps in clearing the fact that a research title is a determinant factor of how many people will read the whole paper.
A good research paper title must have the ability to:
Condense the research paper contents in a few words.
Grab the reader's attention
Enable the paper stand out from the rest of the papers in the same subject field.
Consider the following tips when selecting your research paper title.
The title should be simple, brief and attractive
The principal function of the title is to summarize the contents of the paper. It should be kept concise and clear. Use active verbs instead of noun-based phrases and avoid unnecessary details. A good research title should not go beyond 12 words. A long title may come out as unfocused and might lose the reader's attention from an important point.
Utilize appropriate descriptive words
An effective research paper title should incorporate keywords used in the manuscript. It should also define the nature of the study. You have to pay attention to the terms that people would use to search for your study and include them the title.
Do not include jargon or abbreviations in your title
You have to leave out jargons and abbreviations in your title. Using abbreviations that are lesser-known will throw off the reader. Abbreviations such as NATO or AIDS can be used since everybody knows them. Using words that are too complex for the readers to understand might makes them abandon your paper altogether. As stressed earlier, keep your title as simple, understandable, and concise as possible.
Once you have finished writing everything, there are several things you have to do to ensure your paper is good.
Ensure that your thesis statement is clear enough
Ensure that you followed the outline and you did not leave anything out.
Find out if your arguments flow in a logical sequence
Ensure that you have cited every source you have used to avoid plagiarism
Find out if you have proved your thesis with strong and supporting arguments
Find out if you have begun every paragraph with a proper topic sentence
Identify if you have used relevant examples to support your argument
Check for unfinished or run on sentences
Is there any unnecessary repetition?
Do you have varied sentence length?
Find out if there is a flow of ideas from one paragraph to the next.
Find out if you have followed the correct format of referencing as prescribed by the instructor.
Ascertain if you used the third person frequently
Find out if your paper remained objective all through
Find out if you left a sense of completion at the end of your paper.
All these aspects help in determining if your paper is effective and to the point. There comes a time in a student's life when they have to write a research paper. This may create anxiety in the student and bring cases of procrastination. This is a scion of the unfamiliarity that exists among students. Writing a research paper is not a hard task if you think about it.
This could be one of the career objectives of some students and as such, research writing is important. Not only is focused on imparting skills, but it is also aimed at enabling the student to write a perfect research paper that will earn him good grades. It takes practice to become a better research writer, and of course, there are those people who have natural prowess at this. Either way, the above tips will help the student construct an effective research paper and make the process easy. You can achieve more in a good paper.
Recent Posts
Writing an essay on a book
Case studies: everything you need to know
Tips to help you make your essay longer
Writing sociology essays: Sociology essay tips and topics to consider
The best way to formulate an interesting research paper introduction
Recent Comments
December 2019
November 2019
October 2019
September 2019
August 2019
February 2019
January 2019
December 2018
November 2018
October 2018
September 2018
August 2018
Abstract Writing
Annotated Bibliography
application essay
Argumentative Essays
Article Writing
assignment writing
book review
business plan
business proposal
chicago style format
Citing A Research Paper
Classification Essay
communication skills
coursework writing
critical thinking paper
Descriptive Essay
Descriptive Essay Topics
Dissertation Proposal Writing
Dissertation writing
Essay Editing
Essay on leadership
Essay Writing
essay writing skills
exam preparation
Homework writing
Journal Writing
literature review
movie review
Online Writing
Online Writing Services
paper writing
persuasive writing
philosophy paper
poem writing
Presentation writing
psychology paper
Report Writing
research design
research methods
research paper
review writing
Scholarship essay
sociology essay
speech writing
thematic essays
thesis paper
Thesis paper writing
thesis writing
thesis writing services
Uncategorized
Writing guide
Basic Steps in the Research Process
The following steps outline a simple and effective strategy for writing a research paper. Depending on your familiarity with the topic and the challenges you encounter along the way, you may need to rearrange these steps.
Step 1: Identify and develop your topic
Selecting a topic can be the most challenging part of a research assignment. Since this is the very first step in writing a paper, it is vital that it be done correctly. Here are some tips for selecting a topic:
Select a topic within the parameters set by the assignment. Many times your instructor will give you clear guidelines as to what you can and cannot write about. Failure to work within these guidelines may result in your proposed paper being deemed unacceptable by your instructor.
Select a topic of personal interest to you and learn more about it. The research for and writing of a paper will be more enjoyable if you are writing about something that you find interesting.
Select a topic for which you can find a manageable amount of information. Do a preliminary search of information sources to determine whether existing sources will meet your needs. If you find too much information, you may need to narrow your topic; if you find too little, you may need to broaden your topic.
Be original. Your instructor reads hundreds of research papers every year, and many of them are on the same topics (topics in the news at the time, controversial issues, subjects for which there is ample and easily accessed information). Stand out from your classmates by selecting an interesting and off-the-beaten-path topic.
Still can't come up with a topic to write about? See your instructor for advice.
Once you have identified your topic, it may help to state it as a question. For example, if you are interested in finding out about the epidemic of obesity in the American population, you might pose the question "What are the causes of obesity in America ?" By posing your subject as a question you can more easily identify the main concepts or keywords to be used in your research.
Step 2 : Do a preliminary search for information
Before beginning your research in earnest, do a preliminary search to determine whether there is enough information out there for your needs and to set the context of your research. Look up your keywords in the appropriate titles in the library's Reference collection (such as encyclopedias and dictionaries) and in other sources such as our catalog of books, periodical databases, and Internet search engines. Additional background information may be found in your lecture notes, textbooks, and reserve readings. You may find it necessary to adjust the focus of your topic in light of the resources available to you.
Step 3: Locate materials
With the direction of your research now clear to you, you can begin locating material on your topic. There are a number of places you can look for information:
If you are looking for books, do a subject search in One Search . A Keyword search can be performed if the subject search doesn't yield enough information. Print or write down the citation information (author, title,etc.) and the location (call number and collection) of the item(s). Note the circulation status. When you locate the book on the shelf, look at the books located nearby; similar items are always shelved in the same area. The Aleph catalog also indexes the library's audio-visual holdings.
Use the library's  electronic periodical databases  to find magazine and newspaper articles. Choose the databases and formats best suited to your particular topic; ask at the librarian at the Reference Desk if you need help figuring out which database best meets your needs. Many of the articles in the databases are available in full-text format.
Use search engines ( Google ,  Yahoo , etc.) and subject directories to locate materials on the Internet. Check the  Internet Resources  section of the NHCC Library web site for helpful subject links.
Step 4: Evaluate your sources
See the  CARS Checklist for Information Quality   for tips on evaluating the authority and quality of the information you have located. Your instructor expects that you will provide credible, truthful, and reliable information and you have every right to expect that the sources you use are providing the same. This step is especially important when using Internet resources, many of which are regarded as less than reliable.
Step 5: Make notes
Consult the resources you have chosen and note the information that will be useful in your paper. Be sure to document all the sources you consult, even if you there is a chance you may not use that particular source. The author, title, publisher, URL, and other information will be needed later when creating a bibliography.
Step 6: Write your paper
Begin by organizing the information you have collected. The next step is the rough draft, wherein you get your ideas on paper in an unfinished fashion. This step will help you organize your ideas and determine the form your final paper will take. After this, you will revise the draft as many times as you think necessary to create a final product to turn in to your instructor.
Step 7: Cite your sources properly
Give credit where credit is due; cite your sources.
Citing or documenting the sources used in your research serves two purposes: it gives proper credit to the authors of the materials used, and it allows those who are reading your work to duplicate your research and locate the sources that you have listed as references. The  MLA  and the  APA  Styles are two popular citation formats.
Failure to cite your sources properly is plagiarism. Plagiarism is avoidable!
Step 8: Proofread
The final step in the process is to proofread the paper you have created. Read through the text and check for any errors in spelling, grammar, and punctuation. Make sure the sources you used are cited properly. Make sure the message that you want to get across to the reader has been thoroughly stated.
Additional research tips:
Work from the general to the specific -- find background information first, then use more specific sources.
Don't forget print sources -- many times print materials are more easily accessed and every bit as helpful as online resources.
The library has books on the topic of writing research papers at call number area LB 2369.
If you have questions about the assignment, ask your instructor.
If you have any questions about finding information in the library, ask the librarian.
Contact Information
Craig larson.
Librarian 763-424-0733 [email protected] Zoom:  myzoom   Available by appointment
Get Started
Resources Home 🏠
Try SciSpace Copilot
Search research papers
Add Copilot Extension
Try AI Detector
Try Paraphraser
Try Citation Generator
April Papers
June Papers
July Papers
A Guide to Using AI Tools to Summarize Literature Reviews
Table of Contents
Needless to say, millions of scientific articles are getting published every year making it difficult for a researcher to read and comprehend all the relevant publications.
Back then, researchers used to manually conduct literature reviews by sifting through hundreds of research papers to get the significant information required for the research.
Fast forward to 2023 — things have turned out quite distinct and favorable. With the inception of AI tools, the literature review process is streamlined and researchers can summarize hundreds of research articles in mere moments. They can save time and effort by using AI tools to summarize literature reviews.
This article articulates the role of the top AI tools used to summarize literature reviews. You can also learn how AI is used as a powerful tool for summarizing scientific articles and understanding the impact of AI on academic research.
Understanding the Role of AI Tools in Literature Reviews
Before we talk about the benefits of AI tools to summarize literature reviews, let's understand the concept of AI and how it streamlines the literature review process.
Artificial intelligence tools are trained on large language models and they are programmed to mimic human tasks like problem-solving, making decisions, understanding patterns, and more. When Artificial Intelligence and machine learning algorithms are implemented in literature reviews, they help in processing vast amounts of information, identifying highly relevant studies, and generating quick and concise summaries — TL;DR summaries.
AI has revolutionized the process of literature review by assisting researchers with powerful AI-based tools to read, analyze, compare, contrast, and extract relevant information from research articles.
By using natural language processing algorithms, AI tools can effectively identify key concepts, main arguments, and relevant findings from multiple research articles at once. This assists researchers in quickly understanding the overview of the existing literature on a respective topic, saving their valuable time and effort.
Key Benefits of Using AI Tools to Summarize Literature Review
1. best alternative to traditional literature review.
Traditional literature reviews or manual literature reviews can be incredibly time-consuming and often require weeks or even months to complete. Researchers have to sift through myriad articles manually, read them in detail, and highlight or extract relevant information. This process can be overwhelming, especially when dealing with a large number of studies.
However, with the help of AI tools, researchers can greatly save time and effort required to discover, analyze, and summarize relevant studies. AI tools with their NLP and machine learning algorithms can quickly analyze multiple research articles and generate succinct summaries. This not only improves efficiency but also allows researchers to focus on the core analysis and interpretation of the compiled insights.
2. AI tools aid in swift research discovery!
AI tools also help researchers save time in the discovery phase of literature reviews. These AI-powered tools use semantic search analysis to identify relevant studies that might go unnoticed in traditional literature review methods. Also, AI tools can analyze keywords, citations , and other metadata to prompt or suggest pertinent articles that align and correlate well with the researcher's search query.
3. AI Tools ensure to stay up to date with the most research ideas!
Another advantage of using AI-powered tools in literature reviews is their ability to handle the ever-increasing volume of published scientific research. With the exponential growth of scientific literature, it has become increasingly challenging for researchers to keep up with the latest scientific research and biomedical innovations.
However, AI tools can automatically scan and discover new publications, ensuring that researchers stay up-to-date with the most recent developments in their field of study.
4. Improves efficiency and accuracy of Literature Reviews
The use of AI tools in literature review reduces the occurrences of human errors that may occur during traditional literature review or manual document summarization. So, literature review AI tools improve the overall efficiency and accuracy of literature reviews, ensuring that researchers can access relevant information promptly by minimizing human errors.
List of AI Tools to Streamline Literature Reviews
We have several AI-powered tools to summarize literature reviews. They utilize advanced algorithms and natural language processing techniques to analyze and summarize lengthy scientific articles.
Let's take a look at some of the most popular AI tools to summarize literature reviews.
SciSpace Literature Review
Semantic scholar, paper digest.
SciSpace Literature Review is the best AI tool for summarizing literature review. It is the go-to tool that summarizes articles in seconds. It uses natural language processing models GPT 3.5 and GPT 4.0 to generate concise summaries. It is an effective and efficient AI-powered tool to streamline the literature review process and summarize multiple research articles at once. Once you enter a keyword, research topic, or question, it initiates your literature review process by providing instant insights from the top 5 highly relevant papers at the top.
These insights are backed by citations that allow you to refer to the source. All the resultant relevant papers appear in an easy-to-digest tabular format explaining each of the sections used in the paper in different columns. You can also customize the table by adding or removing the columns according to your research needs. This is the unique feature of this literature review AI tool.
SciSpace Literature review stands out as the best AI tool to summarize literature review by providing concise TL;DR text and summaries for all the sections used in the research paper. This way, it makes the review process easier for any researcher, and could comprehend more research papers in less time.
Try SciSpace Literature Review now!
Semantic Scholar is an AI-powered search engine that helps researchers find relevant research papers based on the keyword or research topic. It works similar to Google Scholar.It helps you discover and understand scientific research by providing suitable research papers. The database has over 200 million research articles, you can filter out the results based on the field of study, author, date of publication, and journals or conferences.
They have recently released the Semantic Reader — an AI-powered tool for scientific readers that enhances the reading process. This is available in the beta version.
Try Semantic Scholar here
Paper Digest — another valuable text summarizer tool (AI-powered tool) that summarizes the literature review and helps you get to the core insights of the research paper in a few minutes! This powerful tool works pretty straightforwardly and generates summaries of research papers. You just need to input the article URL or DOI and click on "Digest" to get the summaries. It comes for free and is currently in the beta version.
You can access Paper Digest here !
SciSummary is another AI tool that summarizes scientific articles and literature review. It uses natural language processing algorithm to generate concise summaries. You need to upload the document on the dashboard or send the article link via email and your summaries will be generated and delivered to your inbox. This is the best AI-powered tool that helps you read and understand lengthy and complicated research papers. It has different pricing plans (both free and premium) which start at $4.99/month, you can choose the plans according to your needs.
You can access SciSummary here
Step-by-Step Guide to Using AI Tools to Summarize Literature Reviews
Here's a short step-by-step guide that clearly articulates how to use AI tools for summary generation!
Select the AI-powered tool that best suits your research needs.
Once you've chosen a tool, you must provide input, such as an article link, DOI, or PDF, to the tool.
The AI tool will then process the input using its algorithms and techniques, generating a summary of the literature.
The generated summary will contain the most important information, including key points, methodologies, and conclusions in a succinct format.
Review and assess the generated summaries to ensure accuracy and relevance.
Challenges of using AI tools for summarization
AI tools are designed to generate precise summaries, however, they may sometimes miss out on important facts or misinterpret specific information.
Here are the potential challenges and risks researchers should be wary of when using AI tools to summarize literature reviews!
1. Lack of contextual intelligence
AI-powered tools cannot ensure that they completely understand the context of the research papers. This leads to inappropriate or misleading summaries of similar academic papers.
To combat this, researchers should feed additional context to the AI prompt or use AI tools with more advanced training models that can better understand the complexities of the research papers.
2. AI tools cannot ensure foolproof summaries
While AI tools can immensely speed up the summarization process, but, they may not be able to capture the complete essence of a research paper or accurately decrypt complex concepts.
Therefore, AI tools are just to be considered as technology aids rather than replacements for human analysis or understanding of key information.
3. Potential bias in the generated summaries
AI-powered tools are largely trained on the existing data, and if the training data is biased, it can eventually lead to biased summaries.
Researchers should be cautious and ensure that the training data is diverse and representative of various sources, different perspectives, and research domains.
4. Quality of the input article affects the summary output
The quality of the research article that we upload or input data also has a direct effect on the accuracy of the generated summaries.
If the input article is poorly written or contains errors, the AI tool might not be able to generate coherent and accurate summaries. Researchers should select high-quality academic papers and articles to obtain reliable and informative summaries.
Concluding!
AI summarization tools have a substantial impact on academic research. By leveraging AI tools, researchers can streamline the literature review process, enabling them to stay up-to-date with the latest advancements in their field of study and make informed decisions based on a comprehensive understanding of current knowledge.
By understanding the role of AI tool to summarize literature review, exploring different AI tools for summarization, following a systematic review process, and assessing the impact of these tools on their academic research, researchers can harness AI tools in enhancing their literature review processes.
If you are also keen to explore the best AI-powered tool for summarizing the literature review process, head over to SciSpace Literature Review and start analyzing the research papers right away — SciSpace Literature Review
Few More Insightful Articles — Just for you!
10 best ai for essay writing, role of ai in systematic literature review, how to use ai tools for conducting a literature review, research paper summarizer | an overview of the best ai summarizers, you might also like.
AI for Essay Writing — Exploring Top 10 Essay Writers
CSIR UGC NET 2023 Registration Begins At csirnet.nta.ac.in- Check Steps To Apply Here
Posted: 2 November 2023 | Last updated: 2 November 2023
CSIR UGC NET 2023 : The registration for the Council of Scientific and Industrial Research National Eligibility Test, CSIR UGC NET 2023 has begun at the official website. Candidates who wish to register for the CSIR NET 2023 exam could visit the official website at csirnet.nta.ac.in. The Joint CSIR-UGC NET 2023 Examination will be administered by the National Testing Agency (NTA) in December as a Computer Based Test (CBT). Details of the Course Code, Eligibility Criteria, Question Paper Pattern, Fee, and so on are available in the Information Bulletin, which is hosted on the website csirnet.nta.ac.in.
CSIR NET 2023: Steps to apply here
1. Visit the official website at csirnet.nta.ac.in.
2. On the displayed homepage, click the 'Registration for Joint CSIR UGC NET June 2023' option.
3. Alternatively, click on the aforementioned application URL.
4. A new webpage would be launched.
5. Register yourself by providing the requested information and generating your login credentials.
6. Login information would be provided to the registered contact information.
7. Apply through the CSIR UGC NET page. 8. Fill out the application form and upload all scanned papers.
9. Pay the application cost and return the paperwork.
10. If necessary, print out the form.
CSIR NET 2023; download the official notice here
Candidates for the CSIR UGC NET must have an M.Sc. or equivalent degree/Integrated BS-MS/ BS-4 years/ BE/ B. Tech/ B. Pharma/ MBBS with at least 55% marks for General (UR)/General-EWS and OBC candidates. It is 50% for SC/ST, Third Gender, and Persons with Disabilities (PWD) candidates. More information is available on the official website.
More for You
Virat Kohli breaks Sachin Tendulkar's record in ODIs
Property of exiled Afghan king in Dehradun sealed, 16 families rendered homeless
Apple to start making iPhone 17 in India before China, marking major shift in global strategy
From Nokia 5710 to Jio Prima 4G, 8 feature phones packed with smartphone-like features
My son bears middle name 'Chandrasekhar': Elon Musk tells Indian minister at UK AI summit
5 Zodiac Signs to Be Blessed This Karwa Chauth
WATCH: Shreyas Iyer Massive Six Almost Hits Yuzvendra Chahal, Dhanashree Verma In Wankhede Stadium Stands
Gold, silver price today, November 2, 2023: Precious metals record hike on MCX | Check latest rates here
IACP's Kerala Region issues a statement clarifying that Lenaa is not a qualified licensed clinical psychologist
Best Phones Under Rs 15,000: Redmi 12 5G, Samsung Galaxy F23, More
High power at high efficiency — How team with IISc scientists made 'impossible engine'
Nita Ambani Serves Food to 3,000 Underprivileged Kids at 'Anna Seva' to Ring in 60th Birthday
IND Vs SL: Mohammed Shami Creates HISTORY, Becomes All-Time Highest Wicket-Taker For India In World Cup
iPhone 14 available at Rs 14,900 discount as part of Flipkart Diwali sale, check out the deal
'Leo' box office collection day 12: Vijay Starrer sees a dip at the start of the third week
CBSE Board Exams 2024: Class 10, 12 Theory, Practical Dates Announced - Check Schedule Here
Trade setup for Friday: 15 things to know before opening bell
Between a 21-year-old graduate going viral for crying over a 9-5 job, and Narayana Murthy's 70-hour work week, is there a middle path for Gen Z?
Rohit Sharma Becomes First Indian Captain To Achieve Unique Feat During India-Sri Lanka Clash In Mumbai
Lava Blaze 2 5G with 50-megapixel camera and ring light launched in India, priced starting at Rs 9,999
Discoveries
Right Journal
Journal Metrics
Journal Fit
Abbreviation
In-Text Citations
Bibliographies
Writing an Article
Peer Review Types
Acknowledgements
Withdrawing a Paper
Form Letter
ISO, ANSI, CFR
Google Scholar
Journal Manuscript Editing
Research Manuscript Editing
Book Editing
Manuscript Editing Services
Medical Editing
Bioscience Editing
Physical Science Editing
PhD Thesis Editing Services
PhD Editing
Master's Proofreading
Bachelor's Editing
Dissertation Proofreading Services
Best Dissertation Proofreaders
Masters Dissertation Proofreading
PhD Proofreaders
Proofreading PhD Thesis Price
Journal Article Editing
Book Editing Service
Editing and Proofreading Services
Research Paper Editing
Medical Manuscript Editing
Academic Editing
Social Sciences Editing
Academic Proofreading
PhD Theses Editing
Dissertation Proofreading
Proofreading Rates UK
Medical Proofreading
PhD Proofreading Services UK
Academic Proofreading Services UK
Medical Editing Services
Life Science Editing
Biomedical Editing
Environmental Science Editing
Pharmaceutical Science Editing
Economics Editing
Psychology Editing
Sociology Editing
Archaeology Editing
History Paper Editing
Anthropology Editing
Law Paper Editing
Engineering Paper Editing
Technical Paper Editing
Philosophy Editing
PhD Dissertation Proofreading
Lektorat Englisch
Akademisches Lektorat
Lektorat Englisch Preise
Wissenschaftliches Lektorat
Lektorat Doktorarbeit
PhD Thesis Editing
Thesis Proofreading Services
PhD Thesis Proofreading
Proofreading Thesis Cost
Proofreading Thesis
Thesis Editing Services
Professional Thesis Editing
Thesis Editing Cost
Proofreading Dissertation
Dissertation Proofreading Cost
Dissertation Proofreader
Correção de Artigos Científicos
Correção de Trabalhos Academicos
Serviços de Correção de Inglês
Correção de Dissertação
Correção de Textos Precos
定額 ネイティブチェック
Copy Editing
FREE Courses
Revision en Ingles
Revision de Textos en Ingles
Revision de Tesis
Revision Medica en Ingles
Revision de Tesis Precio
Revisão de Artigos Científicos
Revisão de Trabalhos Academicos
Serviços de Revisão de Inglês
Revisão de Dissertação
Revisão de Textos Precos
Corrección de Textos en Ingles
Corrección de Tesis
Corrección de Tesis Precio
Corrección Medica en Ingles
Corrector ingles
Select Page
How To Write a Research Paper Step by Step
Posted by Rene Tetzner | Aug 5, 2021 | Paper Writing Advice | 0 |
How To Write a Research Paper Step by Step This step-by-step guide to how to write a successful academic or scientific research paper outlines the steps that must be taken when writing about advanced research for formal publication, conference presentation, university credit, online sharing and other means of professional dissemination. Beginning with the development of an engaging and relevant research topic and one or more research questions or hypotheses, authors are advised to follow eight essential steps to meet requirements and prepare a well-written and carefully organised research paper that clearly communicates with readers.
The arrangement of the steps as I present them here will prove effective for most research papers in the arts and sciences, but it is important to remember that there can be considerable overlap among these steps, and the order in which they are completed may vary depending on the topic and the author's approach to research and writing. The different aspects of a research paper tend to develop gradually as the planning and writing process advances, with work on one step frequently affecting work on earlier as well as later steps. A flexible approach to the writing process that accommodates the unique nature of the current research and the positive role of reflection and revision will enable the best use of this step-by-step guide.

Eight Essential Steps for Writing an Excellent Research Paper STEP 1: Choosing and Developing the Research Topic An interesting and relevant research topic is an absolute necessity for a successful academic or scientific research paper. There will always be trendy or fashionable topics that prove, at least for a fleeting moment, interesting to an extremely wide audience, but most advanced research is reported primarily for rather specific groups of readers, such as fellow researchers within a discipline and professional practitioners. Those targeted or ideal readers should therefore be anticipated and kept firmly in mind to inspire the development and refinement of a robust topic that will demand original research and help the author generate valuable new knowledge.
The topic of a research paper should also fit, in both focus and range, the intended venue, so learning about the goals and objectives of the peer-reviewed journal, scholarly website, professional conference or other destination for a research paper is vital. Remember as you work that the most engaging and promising research topics are not usually finalised in a moment, a day or even a week. Alterations and refinements are often motivated by writing about the new research as well as by reading about the similar work of fellow researchers, and even careful rereading of one's own fully drafted paper can lead to significant and productive shifts in a research topic.

STEP 2: Designing Research Questions and Hypotheses An excellent way to focus the report and discussion of original research is to design one or more research questions or hypotheses that can be answered or tested via the current research and the author's interpretation of its findings. Research questions and hypotheses can help the researcher as well as his or her readers understand the purpose and value of the research. Designing them early, presenting them clearly in the paper's introductory material and returning to answer and discuss them after the results have been reported provide a solid thread on which to weave a focussed and logical argument.
It is essential to give considerable thought to the nature and wording of research questions and hypotheses in relation to the research methods employed, ensuring in all cases that any questions can in fact be answered and any hypotheses tested through the chosen methods. For this reason research questions and hypotheses are often designed in conjunction with the research methods for a project. For some types of papers research questions and hypotheses are mandatory. Even if they are not, however, they can usually be included in any type of research paper and are especially useful writing tools, enabling the author to address a research problem and future readers to understand it in clear and constructive ways.
STEP 3: Preparing a Working Outline of the Research Paper Although some successful academic and scientific authors claim never to bother with outlines for their research papers, many others would never proceed without a carefully designed outline. A working outline offers the author, particularly an author new to writing about research, an excellent way in which to plan the content and structure of a research paper that will meet the many requirements usually associated with reporting advanced research in a professional and publishable manner. Obviously, whatever sections, subsections and other elements are needed to report and discuss the current research should be incorporated along with notes about the contents of these parts, but so too should the preferences indicated by a publisher's guidelines for authors, a website's instructions for contributors' posts, a conference organiser's rules for presenters or an instructor's template for course papers.
For some papers the guidelines and requirements will be detailed and extensive; for others they will be brief or vague or virtually nonexistent. The trick in all cases is to discover the relevant guidelines and observe them with as much precision and consistency as possible as you plan a paper that also presents your work as clearly and concisely as possible. The length of a paper, its structure and the documentation style of its references are often determined by guidelines, so keep an eye open for details about these aspects of the paper in particular. Although preparing a detailed outline that includes internal headings and subheadings as well as notes about what each part of the paper should contain and achieve can be time consuming, such an outline can also serve as a working template for drafting the paper itself and thereby significantly increase the efficiency of the writing process.
STEP 4: Creating Tables, Figures and Other Support Documents Another strategy for rendering the writing of a research paper a more efficient and successful process is to assign certain information to tables, figures, appendices and other visual and support documents before beginning to draft the paper itself. Research results that consist of complex numerical data, detailed descriptions of research methods or in-depth case studies are examples of the kind of information that can effectively be presented in these visual and support documents. Such elements should be carefully designed to communicate their contents as clearly as possible, and consistency of design across elements of the same kind or those serving a similar purpose is advisable to enable comparative analysis.
If the visual and support documents for a research paper are designed and created before the main text is drafted, unnecessary repetition of information can be more easily avoided. In addition, arranging complicated information in the visual formats of tables and figures can help the researcher as well as future readers detect and better understand important patterns and trends in the results. This can, in turn, significantly enhance the interpretation and discussion of the findings, particularly when an author is dealing with complex data. Furthermore, separating helpful but not strictly necessary details from the running text of a paper and placing them in appendices or archives can make them more readily digestible while streamlining the main argument and rendering the research paper as a whole more appealing to general as well as specialist audiences.
STEP 5: Drafting the Research Paper Section by Section With a working outline and an early version of the tables, figures and other support documents in hand, the process of drafting the main text of the research paper can begin. Because every necessary part and detail of the paper must ultimately be completed and included in the right place, the outline should always be followed with care, ensuring that each section and element is drafted in some form on the first attempt, including any required preliminary and final material.
While every part of the paper should be drafted, however, the bits and pieces need not be drafted in the order in which they will finally appear for readers. A more practical approach may be to work at the first draft in whatever order proves easiest, starting, for instance, with the description of methods or the report of results, following those with drafts of the discussion and conclusion, and finishing at the beginning with background or introductory material. The title, abstract, keywords and other preliminary and final matter such as acknowledgements, image credits and professional declarations can be added at any time, but some of them – the abstract and acknowledgements, for instance – will be best written after all parts of the main text are drafted.
Each and every element of the research paper should be carefully written to achieve its specific purposes, whether those may be increasing accessibility and attracting potential readers or analysing and discussing research results. Language that is specific and precise in explaining facts and ideas is advisable for a research paper, and it is always essential to write well, using a concise and formal style, complete sentences and accurate grammar, spelling and punctuation to ensure clear and professional communication of all aspects of the research.
STEP 6: Adding Scholarly Citations and References Among the many aspects of an academic or scientific research paper that must never be neglected are the citations and references that acknowledge the work, publications and ideas of other authors and researchers. These should, of course, be included among the various parts of the research paper drafted in Step 5, but it is so very important to acknowledge sources, give credit where credit is due and generally tie one's own research and its implications into the broader network of original research and advancing knowledge that I consider the addition of in-text citations and complete bibliographical references as a separate step here.
Many scholarly authors add the in-text citations, at least in a rough or cursory form, as they draft each section of the paper. Although this approach may not be strictly necessary, it is an extremely effective way to ensure that all the necessary citations are present and to avoid the dangers of unintentional plagiarism and embarrassing errors. These in-text citations can then be checked and finalised when the complete bibliographical references are listed at the end of the paper. As a general rule, every source cited should appear in the list of references and every source in that list should be cited in the text. Since most disciplines, publishers and instructors have stylistic preferences for scholarly references, guidelines must always be consulted, and correct and thorough information in the right style and order must be provided for every source used.
STEP 7: Proofreading, Editing and Refining the Paper It is a very rare and exceptional first draft of an academic or scientific research paper that ends up published by a reputable journal or awarded with a top-notch grade. Successful research papers are, generally speaking, papers that have been carefully written, revised, edited, proofread and often revised and edited all over again by their authors. Such careful attention and reflection enable the improvement of language and style, the clarification of content and structure, the refinement of argument and interpretation, the correction of errors and confusing information, and the development of logical transitions between the various sections and elements of the paper.
Numerical data, tables and figures, bibliographical references and any information that is repeated in different places in the paper are among those aspects that usually require special checks to ensure accuracy and consistency. If language problems prevent clear communication, the help of a professional proofreader or editor may be advisable, and asking a trusted mentor or colleague, particularly one who has successfully published research similar to your own, to read and comment on the paper is also an excellent idea. Remember, however, that this strategy will prove most useful to authors who are willing to receive the feedback in a constructive manner and seriously consider alterations and improvements.
STEP 8: Sharing or Submitting the Research Paper Appropriately Having dedicated so much time and effort to planning, drafting and perfecting a research paper, an academic or scientific author might be thought mad indeed to submit the paper to a potential publisher in any other manner than that required to ensure the best possible reception. Yet too any researchers come to the end of the writing process only to neglect submission requirements and generate a less than desirable initial response. This disappointment can easily be prevented by checking the guidelines or instructions carefully and submitting, for example, a perfectly formatted paper of the right length to a journal editor and accompanying it with a well-written and informative cover letter.
Never forget the importance of providing exactly what is wanted and expected. The organisers of a conference do not want a fifteen-minute paper that runs on for half an hour and the creators of a website do not want blogs formatted in ways that simply do not work on their site. The paper you provide must be appropriate for the venue, and professionalism should be maintained in this and other ways when working to publish and otherwise share advanced research. A professional perspective can be especially challenging to maintain when faced with less than positive comments from editors, peer reviewers and other early readers with strong opinions, so remember that achieving some degree of objectivity and focussing on producing the best research paper possible can be immensely helpful approaches.
You might be interested in Services offered by Proof-Reading-Service.com
Journal editing.
Journal article editing services
PhD thesis editing services
Scientific Editing
Manuscript editing.
Manuscript editing services
Expert Editing
Expert editing for all papers
Research Editing
Research paper editing services
Professional book editing services
How To Write an Academic Research Paper in 8 Steps
Related posts.
How To Write a Journal Article
September 6, 2021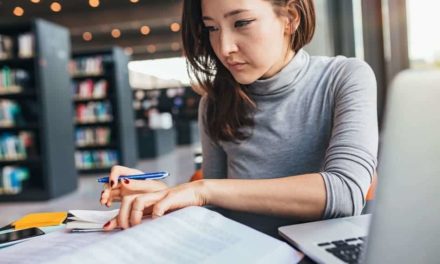 How To Write the Findings Section of a Research Paper
September 2, 2021
Tips on How To Write a Journal Article
August 30, 2021
How To Write Highlights for an Academic or Scientific Paper
September 7, 2021
Our Recent Posts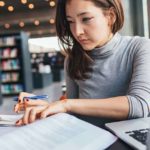 Our review ratings
Examples of Research Paper Topics in Different Study Areas Score: 98%
Dealing with Language Problems – Journal Editor's Feedback Score: 95%
Making Good Use of a Professional Proofreader Score: 92%
How To Format Your Journal Paper Using Published Articles Score: 95%
Journal Rejection as Inspiration for a New Perspective Score: 95%
Explore our Categories
Abbreviation in Academic Writing (4)
Career Advice for Academics (5)
Dealing with Paper Rejection (11)
Grammar in Academic Writing (5)
Help with Peer Review (7)
How To Get Published (146)
Paper Writing Advice (17)
Referencing & Bibliographies (16)
Help | Advanced Search
Computer Science > Computation and Language
Title: large language models are zero-shot reasoners.
Abstract: Pretrained large language models (LLMs) are widely used in many sub-fields of natural language processing (NLP) and generally known as excellent few-shot learners with task-specific exemplars. Notably, chain of thought (CoT) prompting, a recent technique for eliciting complex multi-step reasoning through step-by-step answer examples, achieved the state-of-the-art performances in arithmetics and symbolic reasoning, difficult system-2 tasks that do not follow the standard scaling laws for LLMs. While these successes are often attributed to LLMs' ability for few-shot learning, we show that LLMs are decent zero-shot reasoners by simply adding "Let's think step by step" before each answer. Experimental results demonstrate that our Zero-shot-CoT, using the same single prompt template, significantly outperforms zero-shot LLM performances on diverse benchmark reasoning tasks including arithmetics (MultiArith, GSM8K, AQUA-RAT, SVAMP), symbolic reasoning (Last Letter, Coin Flip), and other logical reasoning tasks (Date Understanding, Tracking Shuffled Objects), without any hand-crafted few-shot examples, e.g. increasing the accuracy on MultiArith from 17.7% to 78.7% and GSM8K from 10.4% to 40.7% with large InstructGPT model (text-davinci-002), as well as similar magnitudes of improvements with another off-the-shelf large model, 540B parameter PaLM. The versatility of this single prompt across very diverse reasoning tasks hints at untapped and understudied fundamental zero-shot capabilities of LLMs, suggesting high-level, multi-task broad cognitive capabilities may be extracted by simple prompting. We hope our work not only serves as the minimal strongest zero-shot baseline for the challenging reasoning benchmarks, but also highlights the importance of carefully exploring and analyzing the enormous zero-shot knowledge hidden inside LLMs before crafting finetuning datasets or few-shot exemplars.
Submission history
Access paper:.
Download PDF
Other Formats
References & Citations
Google Scholar
Semantic Scholar
4 blog links
Bibtex formatted citation.

Bibliographic and Citation Tools
Code, data and media associated with this article, recommenders and search tools.
arXivLabs: experimental projects with community collaborators
arXivLabs is a framework that allows collaborators to develop and share new arXiv features directly on our website.
Both individuals and organizations that work with arXivLabs have embraced and accepted our values of openness, community, excellence, and user data privacy. arXiv is committed to these values and only works with partners that adhere to them.
Have an idea for a project that will add value for arXiv's community? Learn more about arXivLabs .
Essay writing help has this amazing ability to save a student's evening. For example, instead of sitting at home or in a college library the whole evening through, you can buy an essay instead, which takes less than one minute, and save an evening or more. A top grade for homework will come as a pleasant bonus! Here's what you have to do to have a new 100% custom essay written for you by an expert.
To get the online essay writing service, you have to first provide us with the details regarding your research paper. So visit the order form and tell us a paper type, academic level, subject, topic, number and names of sources, as well as the deadline. Also, don't forget to select additional services designed to improve your online customer experience with our essay platform.
Once all the form fields are filled, submit the order form that will redirect you to a secure checkout page. See if all the order details were entered correctly and make a payment. Just as payment is through, your mission is complete. The rest is on us!
Enjoy your time, while an online essay writer will be doing your homework. When the deadline comes, you'll get a notification that your order is complete. Log in to your Customer Area on our site and download the file with your essay. Simply enter your name on the title page on any text editor and you're good to hand it in. If you need revisions, activate a free 14-30-day revision period. We'll revise the work and do our best to meet your requirements this time.
Our Professional Writers Are Our Pride
EssayService boasts its wide writer catalog. Our writers have various fields of study, starting with physics and ending with history. Therefore we are able to tackle a wide range of assignments coming our way, starting with the short ones such as reviews and ending with challenging tasks such as thesis papers. If you want real professionals some of which are current university professors to write your essays at an adequate price, you've come to the right place! Hiring essay writers online as a newcomer might not be the easiest thing to do. Being cautious here is important, as you don't want to end up paying money to someone who is hiring people with poor knowledge from third-world countries. You get low-quality work, company owners become financial moguls, and those working for such an essay writing service are practically enduring intellectual slavery. Our writing service, on the other hand, gives you a chance to work with a professional paper writer. We employ only native English speakers. But having good English isn't the only skill needed to ace papers, right? Therefore we require each and every paper writer to have a bachelor's, master's, or Ph.D., along with 3+ years of experience in academic writing. If the paper writer ticks these boxes, they get mock tasks, and only with their perfect completion do they proceed to the interview process.
Customer Reviews
Mobile Menu Overlay
The White House 1600 Pennsylvania Ave NW Washington, DC 20500
FACT SHEET: President Biden Issues Executive Order on Safe, Secure, and Trustworthy Artificial Intelligence
Today, President Biden is issuing a landmark Executive Order to ensure that America leads the way in seizing the promise and managing the risks of artificial intelligence (AI). The Executive Order establishes new standards for AI safety and security, protects Americans' privacy, advances equity and civil rights, stands up for consumers and workers, promotes innovation and competition, advances American leadership around the world, and more. As part of the Biden-Harris Administration's comprehensive strategy for responsible innovation, the Executive Order builds on previous actions the President has taken, including work that led to voluntary commitments from 15 leading companies to drive safe, secure, and trustworthy development of AI. The Executive Order directs the following actions: New Standards for AI Safety and Security
As AI's capabilities grow, so do its implications for Americans' safety and security. With this Executive Order, the President directs the most sweeping actions ever taken to protect Americans from the potential risks of AI systems :
Require that developers of the most powerful AI systems share their safety test results and other critical information with the U.S. government. In accordance with the Defense Production Act, the Order will require that companies developing any foundation model that poses a serious risk to national security, national economic security, or national public health and safety must notify the federal government when training the model, and must share the results of all red-team safety tests. These measures will ensure AI systems are safe, secure, and trustworthy before companies make them public.
Develop standards, tools, and tests to help ensure that AI systems are safe, secure, and trustworthy. The National Institute of Standards and Technology will set the rigorous standards for extensive red-team testing to ensure safety before public release. The Department of Homeland Security will apply those standards to critical infrastructure sectors and establish the AI Safety and Security Board. The Departments of Energy and Homeland Security will also address AI systems' threats to critical infrastructure, as well as chemical, biological, radiological, nuclear, and cybersecurity risks. Together, these are the most significant actions ever taken by any government to advance the field of AI safety.
Protect against the risks of using AI to engineer dangerous biological materials by developing strong new standards for biological synthesis screening. Agencies that fund life-science projects will establish these standards as a condition of federal funding, creating powerful incentives to ensure appropriate screening and manage risks potentially made worse by AI.
Protect Americans from AI-enabled fraud and deception by establishing standards and best practices for detecting AI-generated content and authenticating official content . The Department of Commerce will develop guidance for content authentication and watermarking to clearly label AI-generated content. Federal agencies will use these tools to make it easy for Americans to know that the communications they receive from their government are authentic—and set an example for the private sector and governments around the world.
Establish an advanced cybersecurity program to develop AI tools to find and fix vulnerabilities in critical software, building on the Biden-Harris Administration's ongoing AI Cyber Challenge. Together, these efforts will harness AI's potentially game-changing cyber capabilities to make software and networks more secure.
Order the development of a National Security Memorandum that directs further actions on AI and security, to be developed by the National Security Council and White House Chief of Staff. This document will ensure that the United States military and intelligence community use AI safely, ethically, and effectively in their missions, and will direct actions to counter adversaries' military use of AI.
Protecting Americans' Privacy
Without safeguards, AI can put Americans' privacy further at risk. AI not only makes it easier to extract, identify, and exploit personal data, but it also heightens incentives to do so because companies use data to train AI systems. To better protect Americans' privacy, including from the risks posed by AI, the President calls on Congress to pass bipartisan data privacy legislation to protect all Americans, especially kids, and directs the following actions:
Protect Americans' privacy by prioritizing federal support for accelerating the development and use of privacy-preserving techniques— including ones that use cutting-edge AI and that let AI systems be trained while preserving the privacy of the training data.
Strengthen privacy-preserving research and technologies, such as cryptographic tools that preserve individuals' privacy, by funding a Research Coordination Network to advance rapid breakthroughs and development. The National Science Foundation will also work with this network to promote the adoption of leading-edge privacy-preserving technologies by federal agencies.
Evaluate how agencies collect and use commercially available information —including information they procure from data brokers—and strengthen privacy guidance for federal agencies to account for AI risks. This work will focus in particular on commercially available information containing personally identifiable data.
Develop guidelines for federal agencies to evaluate the effectiveness of privacy-preserving techniques, including those used in AI systems. These guidelines will advance agency efforts to protect Americans' data.
Advancing Equity and Civil Rights
Irresponsible uses of AI can lead to and deepen discrimination, bias, and other abuses in justice, healthcare, and housing. The Biden-Harris Administration has already taken action by publishing the Blueprint for an AI Bill of Rights and issuing an Executive Order directing agencies to combat algorithmic discrimination , while enforcing existing authorities to protect people's rights and safety. To ensure that AI advances equity and civil rights, the President directs the following additional actions:
Provide clear guidance to landlords, Federal benefits programs, and federal contractors to keep AI algorithms from being used to exacerbate discrimination.
Address algorithmic discrimination through training, technical assistance, and coordination between the Department of Justice and Federal civil rights offices on best practices for investigating and prosecuting civil rights violations related to AI.
Ensure fairness throughout the criminal justice system by developing best practices on the use of AI in sentencing, parole and probation, pretrial release and detention, risk assessments, surveillance, crime forecasting and predictive policing, and forensic analysis.
Standing Up for Consumers, Patients, and Students
AI can bring real benefits to consumers—for example, by making products better, cheaper, and more widely available. But AI also raises the risk of injuring, misleading, or otherwise harming Americans. To protect consumers while ensuring that AI can make Americans better off, the President directs the following actions:
Advance the responsible use of AI in healthcare and the development of affordable and life-saving drugs. The Department of Health and Human Services will also establish a safety program to receive reports of—and act to remedy – harms or unsafe healthcare practices involving AI.
Shape AI's potential to transform education by creating resources to support educators deploying AI-enabled educational tools, such as personalized tutoring in schools.
Supporting Workers
AI is changing America's jobs and workplaces, offering both the promise of improved productivity but also the dangers of increased workplace surveillance, bias, and job displacement. To mitigate these risks, support workers' ability to bargain collectively, and invest in workforce training and development that is accessible to all, the President directs the following actions:
Develop principles and best practices to mitigate the harms and maximize the benefits of AI for workers by addressing job displacement; labor standards; workplace equity, health, and safety; and data collection. These principles and best practices will benefit workers by providing guidance to prevent employers from undercompensating workers, evaluating job applications unfairly, or impinging on workers' ability to organize.
Produce a report on AI's potential labor-market impacts , and study and identify options for strengthening federal support for workers facing labor disruptions , including from AI.
Promoting Innovation and Competition
America already leads in AI innovation—more AI startups raised first-time capital in the United States last year than in the next seven countries combined. The Executive Order ensures that we continue to lead the way in innovation and competition through the following actions:
Catalyze AI research across the United States through a pilot of the National AI Research Resource—a tool that will provide AI researchers and students access to key AI resources and data—and expanded grants for AI research in vital areas like healthcare and climate change.
Promote a fair, open, and competitive AI ecosystem by providing small developers and entrepreneurs access to technical assistance and resources, helping small businesses commercialize AI breakthroughs, and encouraging the Federal Trade Commission to exercise its authorities.
Use existing authorities to expand the ability of highly skilled immigrants and nonimmigrants with expertise in critical areas to study, stay, and work in the United States by modernizing and streamlining visa criteria, interviews, and reviews.
Advancing American Leadership Abroad
AI's challenges and opportunities are global. The Biden-Harris Administration will continue working with other nations to support safe, secure, and trustworthy deployment and use of AI worldwide. To that end, the President directs the following actions:
Expand bilateral, multilateral, and multistakeholder engagements to collaborate on AI . The State Department, in collaboration, with the Commerce Department will lead an effort to establish robust international frameworks for harnessing AI's benefits and managing its risks and ensuring safety. In addition, this week, Vice President Harris will speak at the UK Summit on AI Safety, hosted by Prime Minister Rishi Sunak.
Accelerate development and implementation of vital AI standards with international partners and in standards organizations, ensuring that the technology is safe, secure, trustworthy, and interoperable.
Promote the safe, responsible, and rights-affirming development and deployment of AI abroad to solve global challenges, such as advancing sustainable development and mitigating dangers to critical infrastructure.
Ensuring Responsible and Effective Government Use of AI
AI can help government deliver better results for the American people. It can expand agencies' capacity to regulate, govern, and disburse benefits, and it can cut costs and enhance the security of government systems. However, use of AI can pose risks, such as discrimination and unsafe decisions. To ensure the responsible government deployment of AI and modernize federal AI infrastructure, the President directs the following actions:
Issue guidance for agencies' use of AI, including clear standards to protect rights and safety, improve AI procurement, and strengthen AI deployment.
Help agencies acquire specified AI products and services faster, more cheaply, and more effectively through more rapid and efficient contracting.
Accelerate the rapid hiring of AI professionals as part of a government-wide AI talent surge led by the Office of Personnel Management, U.S. Digital Service, U.S. Digital Corps, and Presidential Innovation Fellowship. Agencies will provide AI training for employees at all levels in relevant fields.
As we advance this agenda at home, the Administration will work with allies and partners abroad on a strong international framework to govern the development and use of AI. The Administration has already consulted widely on AI governance frameworks over the past several months—engaging with Australia, Brazil, Canada, Chile, the European Union, France, Germany, India, Israel, Italy, Japan, Kenya, Mexico, the Netherlands, New Zealand, Nigeria, the Philippines, Singapore, South Korea, the UAE, and the UK. The actions taken today support and complement Japan's leadership of the G-7 Hiroshima Process, the UK Summit on AI Safety, India's leadership as Chair of the Global Partnership on AI, and ongoing discussions at the United Nations. The actions that President Biden directed today are vital steps forward in the U.S.'s approach on safe, secure, and trustworthy AI. More action will be required, and the Administration will continue to work with Congress to pursue bipartisan legislation to help America lead the way in responsible innovation. For more on the Biden-Harris Administration's work to advance AI, and for opportunities to join the Federal AI workforce, visit AI.gov .
Stay Connected
We'll be in touch with the latest information on how President Biden and his administration are working for the American people, as well as ways you can get involved and help our country build back better.
Opt in to send and receive text messages from President Biden.
Have a language expert improve your writing
Run a free plagiarism check in 10 minutes, generate accurate citations for free.
Knowledge Base
Starting the research process
A Beginner's Guide to Starting the Research Process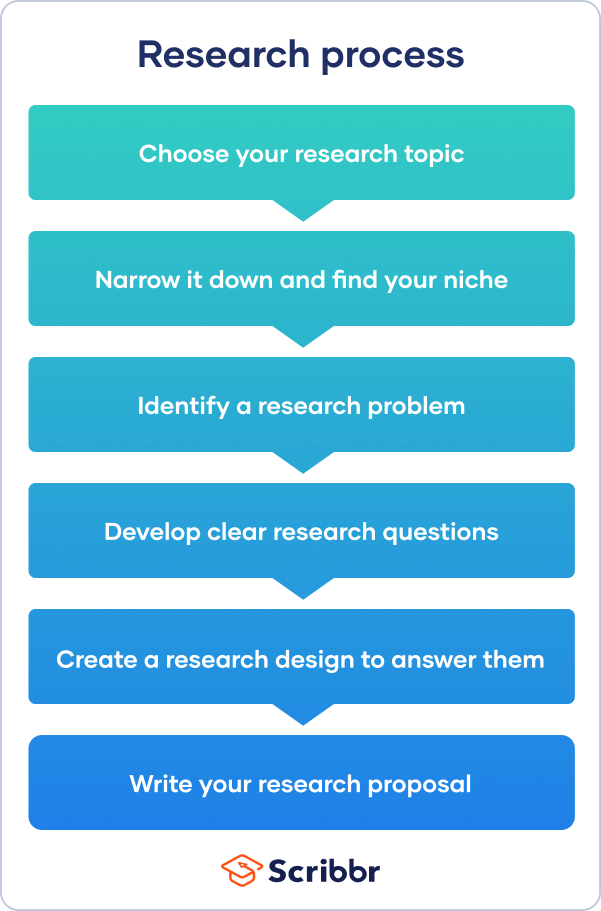 When you have to write a thesis or dissertation , it can be hard to know where to begin, but there are some clear steps you can follow.
The research process often begins with a very broad idea for a topic you'd like to know more about. You do some preliminary research to identify a  problem . After refining your research questions , you can lay out the foundations of your research design , leading to a proposal that outlines your ideas and plans.
This article takes you through the first steps of the research process, helping you narrow down your ideas and build up a strong foundation for your research project.
Table of contents
Step 1: choose your topic, step 2: identify a problem, step 3: formulate research questions, step 4: create a research design, step 5: write a research proposal, other interesting articles.
First you have to come up with some ideas. Your thesis or dissertation topic can start out very broad. Think about the general area or field you're interested in—maybe you already have specific research interests based on classes you've taken, or maybe you had to consider your topic when applying to graduate school and writing a statement of purpose .
Even if you already have a good sense of your topic, you'll need to read widely to build background knowledge and begin narrowing down your ideas. Conduct an initial literature review to begin gathering relevant sources. As you read, take notes and try to identify problems, questions, debates, contradictions and gaps. Your aim is to narrow down from a broad area of interest to a specific niche.
Make sure to consider the practicalities: the requirements of your programme, the amount of time you have to complete the research, and how difficult it will be to access sources and data on the topic. Before moving onto the next stage, it's a good idea to discuss the topic with your thesis supervisor.
>>Read more about narrowing down a research topic
A faster, more affordable way to improve your paper
Scribbr's new AI Proofreader checks your document and corrects spelling, grammar, and punctuation mistakes with near-human accuracy and the efficiency of AI!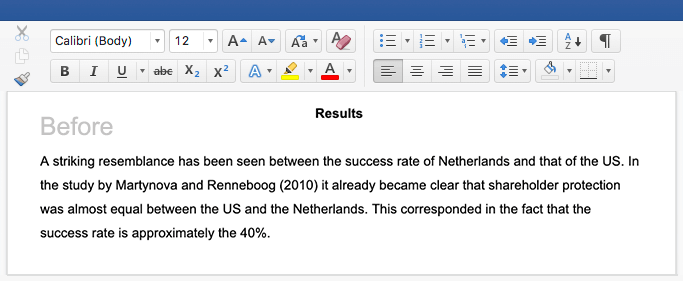 Proofread my paper
So you've settled on a topic and found a niche—but what exactly will your research investigate, and why does it matter? To give your project focus and purpose, you have to define a research problem .
The problem might be a practical issue—for example, a process or practice that isn't working well, an area of concern in an organization's performance, or a difficulty faced by a specific group of people in society.
Alternatively, you might choose to investigate a theoretical problem—for example, an underexplored phenomenon or relationship, a contradiction between different models or theories, or an unresolved debate among scholars.
To put the problem in context and set your objectives, you can write a problem statement . This describes who the problem affects, why research is needed, and how your research project will contribute to solving it.
>>Read more about defining a research problem
Next, based on the problem statement, you need to write one or more research questions . These target exactly what you want to find out. They might focus on describing, comparing, evaluating, or explaining the research problem.
A strong research question should be specific enough that you can answer it thoroughly using appropriate qualitative or quantitative research methods. It should also be complex enough to require in-depth investigation, analysis, and argument. Questions that can be answered with "yes/no" or with easily available facts are not complex enough for a thesis or dissertation.
In some types of research, at this stage you might also have to develop a conceptual framework and testable hypotheses .
>>See research question examples
The research design is a practical framework for answering your research questions. It involves making decisions about the type of data you need, the methods you'll use to collect and analyze it, and the location and timescale of your research.
There are often many possible paths you can take to answering your questions. The decisions you make will partly be based on your priorities. For example, do you want to determine causes and effects, draw generalizable conclusions, or understand the details of a specific context?
You need to decide whether you will use primary or secondary data and qualitative or quantitative methods . You also need to determine the specific tools, procedures, and materials you'll use to collect and analyze your data, as well as your criteria for selecting participants or sources.
>>Read more about creating a research design
Finally, after completing these steps, you are ready to complete a research proposal . The proposal outlines the context, relevance, purpose, and plan of your research.
As well as outlining the background, problem statement, and research questions, the proposal should also include a literature review that shows how your project will fit into existing work on the topic. The research design section describes your approach and explains exactly what you will do.
You might have to get the proposal approved by your supervisor before you get started, and it will guide the process of writing your thesis or dissertation.
>>Read more about writing a research proposal
If you want to know more about the research process , methodology , research bias , or statistics , make sure to check out some of our other articles with explanations and examples.
Methodology
Sampling methods
Simple random sampling
Stratified sampling
Cluster sampling
Likert scales
Reproducibility
 Statistics
Null hypothesis
Statistical power
Probability distribution
Effect size
Poisson distribution
Research bias
Optimism bias
Cognitive bias
Implicit bias
Hawthorne effect
Anchoring bias
Explicit bias
Is this article helpful?
Other students also liked.
Writing Strong Research Questions | Criteria & Examples
What Is a Research Design | Types, Guide & Examples
How to Write a Research Proposal | Examples & Templates
More interesting articles
10 Research Question Examples to Guide Your Research Project
How to Choose a Dissertation Topic | 8 Steps to Follow
How to Define a Research Problem | Ideas & Examples
How to Write a Problem Statement | Guide & Examples
Relevance of Your Dissertation Topic | Criteria & Tips
Research Objectives | Definition & Examples
What Is a Fishbone Diagram? | Templates & Examples
What Is Root Cause Analysis? | Definition & Examples
What is your plagiarism score?
Looking for something more advanced and urgent? Then opt-in for an advanced essay writer who'll bring in more depth to your research and be able to fulfill the task within a limited period of time. In college, there are always assignments that are a bit more complicated and time-taking, even when it's a common essay. Also, in search for an above-average essay writing quality, more means better, whereas content brought by a native English speaker is always a smarter choice. So, if your budget affords, go for one of the top 30 writers on our platform. The writing quality and finesse won't disappoint you!
Premium essay writers
Essay writing help from a premium expert is something everyone has to try! It won't be cheap but money isn't the reason why students in the U.S. seek the services of premium writers. The main reason is that the writing quality premium writers produce is figuratively out of this world. An admission essay, for example, from a premium writer will definitely get you into any college despite the toughness of the competition. Coursework, for example, written by premium essay writers will help you secure a positive course grade and foster your GPA.
Finished Papers
Emery Evans
Calculate the price
Minimum Price
These kinds of 'my essay writing' require a strong stance to be taken upon and establish arguments that would be in favor of the position taken. Also, these arguments must be backed up and our writers know exactly how such writing can be efficiently pulled off.
Customer Reviews
Who can help me write my essay?
At the end of the school year, students have no energy left to complete difficult homework assignments. In addition, inspiration is also lacking, so there are only a few options:
do not write a scientific work;
write it badly;
delegate these responsibilities to other people.
Most often, people choose the latter option, which is why companies have appeared on the Internet offering to take full responsibility.
When you visit the site, the managers clarify all the details in order to correctly design the article. They select a person who is well versed in the topic of the report and give him your task.
You will not be able to personally communicate with the writer who will do your work. This is done to ensure that all your personal data is confidential. The client, of course, can make edits, follow the writing of each section and take part in the correction, but it is impossible to communicate with the team.
Do not worry that you will not meet personally with the site team, because throughout the entire cooperation our managers will keep in touch with each client.
Niamh Chamberlain
Finished Papers
Finished Papers
Pricing depends on the type of task you wish to be completed, the number of pages, and the due date. The longer the due date you put in, the bigger discount you get!
Expository Essay
Persuasive Essay
Reflective Essay
Argumentative Essay
Admission Application/Essays
Term Papers
Essay Writing Service
Research Proposal
Research Papers
Assignments
Dissertation/Thesis proposal
Research Paper Writer Service
Pay For Essay Writer Help
Customer Reviews
Our team of writers is native English speakers from countries such as the US with higher education degrees and go through precise testing and trial period. When working with EssayService you can be sure that our professional writers will adhere to your requirements and overcome your expectations. Pay your hard-earned money only for educational writers.
Customer Reviews
Copyright © 2022. All Right Reserved -
Finished Papers
Calculate the price
Minimum Price
Estelle Gallagher
PenMyPaper: a student-friendly essay writing website
We, at PenMyPaper, are resolute in delivering you professional assistance to write any kind of academic work. Be it marketing, business, or healthcare sector, we can prepare every kind of draft efficiently, meeting all the points of the question brief. Also, we believe in 'research before drafting'. Any work without ample research and evidence will be a flawed one and thus we aim to make your drafts flawless with exclusive data and statistics. With us, you can simply relax while we do the hard work for you.
Finished Papers