Angel Investor Business Plan
Craft a compelling business plan for angel investors and give yourself a chance at raising angel investment..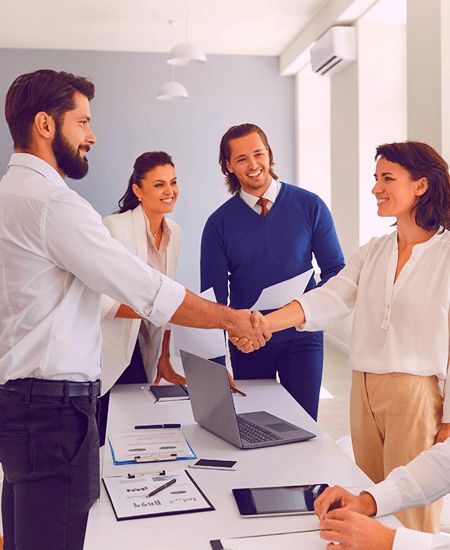 Angel investors are an important source of funding if you are starting a new business. You need to create a solid angel investor business plan before you speak with business angels.
Angel investors have a common goal – i.e., increasing their investments manyfold over the period. Your angel investor business plan shall prove that you have an innovative and viable product backed with strong market validation and a realistic growth plan that could significantly increase the shareholder's worth.
If your angel investor business plan fails to deliver the right insights, no matter how great your idea/product is, it is unlikely to attract angel investment. Therefore, it is essential that you meticulously develop your angel investor business plan and seek professional help where required.
There are virtually 30,000 active angel investors in the UK, providing $23.1bn a year to companies. Some statistics about angel investing in the US are given below:
RELATED SERVICES : Business Plan for Venture Capital , Business Plan for Equity Firm
In this guide, we will explain the step-by-step process to develop a winning business plan for angel investors that effectively articulates the founder's vision, showcases products and services, demonstrates market potential, and maximises the chances of securing angel investment.
Who are angel investors?
Angel investors are private investors that may operate "individually" or in "groups". They actively seek investment opportunities in start-ups and early-stage businesses in exchange for a certain percentage of equity stake. Some of the examples of angel investors include, but are not limited to, wealthy people such as stock traders, actors, social media influencers, sportspersons, c-level executives, or even entrepreneurs with ample spare money to invest in other businesses for passive returns.
Businesses normally find angel investors in their locality making it easy for the business owners to target them. Further, as angel investors are private individuals, their business plan evaluation and funding process is less bureaucratic as compared to institutional investors and lenders such as venture capitalists and banks, making it simple and fast to raise capital from them.
However, with their individual capacity and risk diversification strategy, angel investors may offer limited funding to your business. They normally provide angel investment in the region of $50,000 to $200,000, with some daring angel investors going up to $1 million in highly successful businesses. Nevertheless, angel investors are the main source of funding for small businesses, start-ups and early-stage companies alike.
Experienced angel investors usually have a strong background in entrepreneurship due to providing angel investment to several start-ups and experiencing both success and failure in their professional angel investing career. They normally invest in high-growth businesses that have the potential to multiply their investment many-folds in years to come.
Angel investors may also bring a wealth of industry experience and knowledge which will be beneficial for your company. This includes bringing industry connections and providing you with the advice and mentorship to steer your company's operations, helping you to accelerate your business growth.
What are angel investor groups?
Angel investor groups are private investment groups that mainly consist of several individual angel investors. They usually pool their capital and collectively provide funding to new businesses. This helps them further diversify their risk and benefit from each other's expertise in the group. The following are the top 10 angel investor groups in US and Europe:
Pasadena Angels
New York Angels
Robin Hood Ventures
North Coast Angel Fund
Tech Coast Angels
Band of Angels
Alliance of Angels
What types of business do most angel investors focus on?
Angel investors focus on early-stage businesses and start-ups as these businesses can offer huge capital appreciation in a short period. Their main objective is to identify high-potential start-ups and early-stage businesses, fulfil their initial investment requirement and obtain a percentage of equity stake before they come on the radar of big venture capitalists.
While angel investors are usually sector agnostic, they usually prefer to invest in highly innovative, tech start-ups, specifically in emerging technologies such as web4, AI, blockchain and big data. Technology companies have a history of generating explosive growth. The technology industry has the third-highest billionaires , only behind finance and investments.
Nevertheless, small businesses can also attract angel funding. For example, an entrepreneur may raise angel investment to start a new brick-and-mortar business. There are many small-scale angel investors that fund and support small, local businesses and provide anywhere from $10,000 to $50,000 in funding.
The small business however needs to demonstrate that by angel investing in it, its shareholders will reap a higher return on investment over the period.
How to Find Angel Investors?
First, you shall begin with your circle of friends and family. Create a list of potential investors that could provide you with the funds. Approach them directly and present your business plan. As you have a historical relationship, there will be a "trust factor", making both of you (entrepreneur & investor) comfortable working with each other.
Further, you may also check Angel Capital Association which is a professional society of accredited investors. Some key facts about Angel Capital Association are provided below:
15,000+ member accredited potential angel investors
250 angel groups, accredited platforms and family offices
30,000+ entrepreneurial companies in ACA member investment portfolios
Another popular source to scout potential angel investors is Angel Investment Network . As of May 2023, Angel Investment Network has 1,966,348 registered members with 324,146 potential investors and 1,642,198 entrepreneurs.
Aside from an angel investor directory, you shall also focus on connecting with industry experts, executives and decision-makers through LinkedIn. It is a great tool to find new business opportunities, including finding the right investors for your business.
Make sure to complete your business plan before approaching a prospective business angel. Alternatively, you may consider creating a pitch deck which can also be used to present your idea to your prospective investors.
Let's strategize and build a strong business plan, together.
Get in touch with your bespoke requirements and we will design a customized package for you.
Traits of a Good Angel Investor Business Plan
Give it a purpose . Why should investors fund your start-up? Some investors do it for commercial gains, such as receiving frequent dividends and incremental capital growth, while others do it for a variety of other reasons. It may be the excitement and thrill of starting a new business which is novel, innovative and disruptive or helping the community by solving a critical, long-standing problem. You need to pause for a bit and think – why are you establishing a business? What purpose would it serve? Make it clear in your business plan to draw the investor's attention.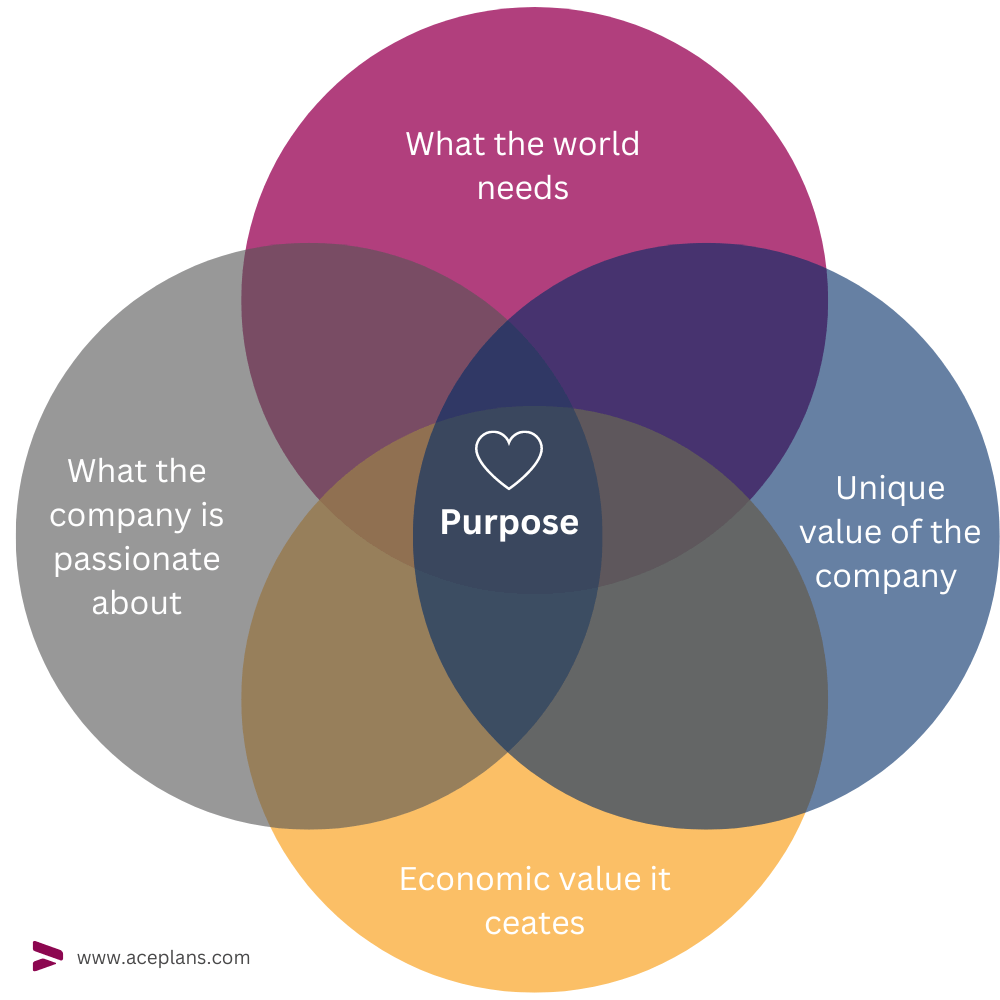 Spotlight the opportunity . A good angel investor business plan always highlights a clear opportunity which is discovered through market research. The opportunity will arise as a result of sizing up your competition and evaluating their weaknesses, understanding your target market persona and identifying potential market pains which may form a ground to innovate a product.
Strong leadership . It is important to have a strong leadership team in place to spearhead a new business venture. A start-up operation can be extremely complex, hence investors will more likely back a company that has an experienced and versatile team at its helm. The business plan for angel investors shall highlight the previous achievements of the business owners and C-level management team with evidence to make a strong case for funding.
Demonstrate lucrative returns . The key motivation for wealthy individuals to invest in a business is solid returns which are usually higher than other asset classes including hedge funds, stocks and others. Angel investors expect to reap on average 30% return on investment. Accordingly, a $1,000 angel investment in a start-up today shall be valued at over $10,000 in nine years.
These are average returns in the market. Some businesses might promise suboptimal returns but still manage to draw investors because of their low-risk business model. Nevertheless, a company with a perfect balance of risks and rewards will always succeed in raising angel capital.
A profitable, yet practical, exit strategy . Angel investors expect to see a realistic exit strategy if they would have to dispose of their investment in the future. The angel investor business plan shall answer how long they should hold their investment to reap a higher return as well as a periodic dividend yield. The plan shall also explain possible exit options including selling shares to the company's principal, merger and acquisition, sale of shares to third-party or IPO.
How do I write a business plan for angel investors?
Once you have identified a need to raise capital from angel investors, the next step is to prepare a solid business plan. The business plan for angel investors shall explain your objectives, strategies, product/service description, market validation and how you intend to grow your shareholder's wealth over the period. The ideal structure of the business plan for angel investors is outlined below:
Prepare an Executive Summary
Identify Problems That are Worth Solving
Clarify the Business Model
Provide Market Validation
Explain Your Go-to-Market Strategy
Define Your Operations
Introduce the Management Team
Project the Company's Financials
1. Prepare an Executive Summary
The executive summary is the first impression of your business plan which can make or break your case. Therefore, it is imperative to keep it clear, succinct and impactful. The angel investors will only read the remaining business plan if they are impressed with your executive summary. A good executive summary should cover the following content:
What are your products and services?
What is your target market?
What are the industry size and trends?
What are your capital requirements?
Who owns the company?
What are your short and long-term objectives?
What are the key success factors?
2. Identify Problems That are Worth Solving
This section shall prove that you will address the key market problems that the target market is facing by using competitors' products and services. Your solutions should be viable that will help you sell more than competitors.
To identify market problems, you can read negative reviews of your competitors on Google, Facebook, TrustPilot and other third-party review sites. Try to find out common issues that you observe across major competitors and develop a viable solution to overcome them in your business.
You may also survey customers of existing companies and analyze the outcome This may lead you to identify problems that are worth solving in your product.
3. Clarify the Business Model
You shall clearly define your business model which includes explaining your products/services, product/service features/characteristics, value proposition and unit economics among others. The objective is to deliver information about your primary business and how you will derive income.
4. Provide Market Validation
In the angel investor business plan, it is important to provide market validation of your products and services to draw the interest of the reader. This includes providing industry size, growth trends and future forecasts to help visualize the market potential of your business idea.
It is also important to consider relevant economic indicators that could impact your business and product/service demand such as economic growth, increase in consumer disposable income, employment rate, etc. Explain their positive or negative impact on your business and your strategies to mitigate the risk.
You can also buy ready-to-use market research from various companies, including IBISWorld , Statista and Euromonitor among others.
5. Explain Your Go-to-Market Strategy
Go-to-market strategy outlines your plan to bring your product/service to the market which the angel investors would be curious to know especially in a competitive space.
You shall clearly explain your target market size, including total addressable market (TAM), serviceable available market (SAM) and serviceable obtainable market (SOM), distribution network, delivery channels as well as your primary advertising, marketing and promotional strategies to spread brand awareness.
6. Define Your Operations
The operations plan is also an integral part of the business plan for angel investors. It describes the physical needs of your company to start up and run its subsequent operations.
The operations plan should include the legal and compliance requirements, location and facility, equipment, vendors and suppliers, human resource requirements and organizational structure.
7. Introduce the Management Team
It is important to provide information about the management team that will be at the helm of the company, guide and manage its day-to-day operations. The management team's background, business acumen and vision will play a pivotal role in attracting investment.
You shall consider providing professional overviews of the company's founder(s), board of directors, advisors, hired management team personnel or those that the company intends to hire soon. You shall also explain their compensation and shareholding if applicable.
8. Project the Company's Financials
Projecting the company's financials are important to help investors envisage a higher return on investment over the next few years. The business plan for angel investors usually encompasses 3-5 years of financial forecast.
The financial projections in the business plan should include a start-up cost summary (applicable for start-up companies), break-even analysis, sales forecast, profit and loss, cash flow and balance sheet. Further, you should also consider creating an investor offering section that details how much investment is sought and equity consideration.
As evident above, writing an angel investor business plan needs a thorough understanding of the product, industry/market as well as a fair understanding of the financial forecast to pitch your idea realistically. Angel investors will provide funding when they appreciate your idea and believe in you and your team's ability to deliver results.
You should also consider getting help from a professional business plan writer to help you craft a winning business plan. With more than a decade of experience, Aceplans has a reliable team of business plan writers who can turn your idea into an investable business plan. Get in touch with our team today to discuss your case.
Our Core Solutions for Angel Investment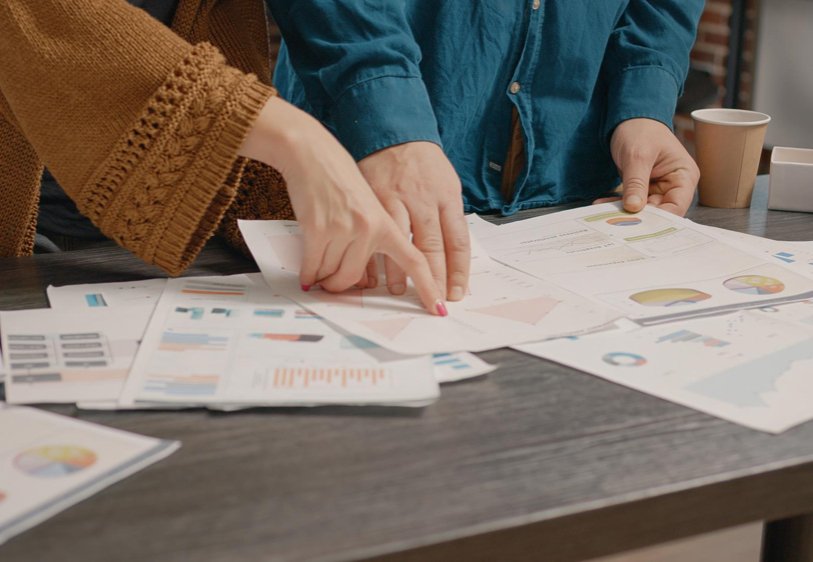 Business Plan
Attracting angel investment requires a strong business plan that effectively describes your business and delivers realistic and coherent strategies. Our team can help you create an angel investor business plan which is clear, well-articulated and elegant. With our expertise, your business plan will captivate angel investors and maximize your chances of securing the essential angel investment you need to take your company or start-up forward.
A pitch deck is a visually compelling presentation which is delivered to angel investors to raise funds. Our team can create a persuasive pitch deck, enabling you to impress your investors and secure angel investment.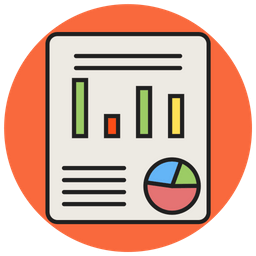 One Pager Investment Pitch
Acting as a business resume, a one-pager investment teaser is effective for quickly presenting your idea to on-the-go angel investors. Our team can help you with creating a compelling one-pager investment pitch for angel investors.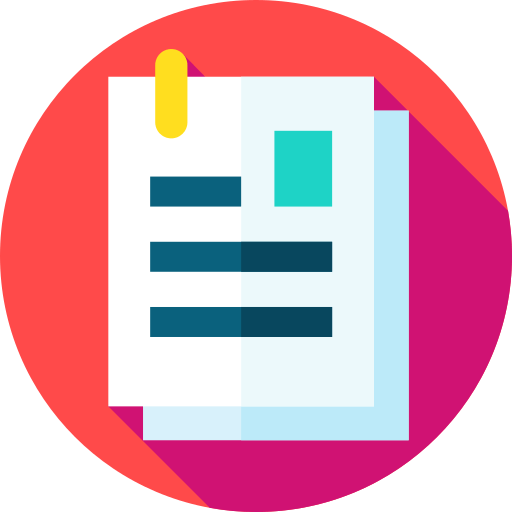 We also offer all of the aforementioned services in a single package. This will save you both time and money, as relatively less effort is required when these documents are prepared simultaneously.
Top Industries for Angel Investor Business Plan
While we produce business plan in almost all industries, we frequently prepare business plans for angel investors in the following industries:
Technology Industry
Hotel Industry
Bakery Industry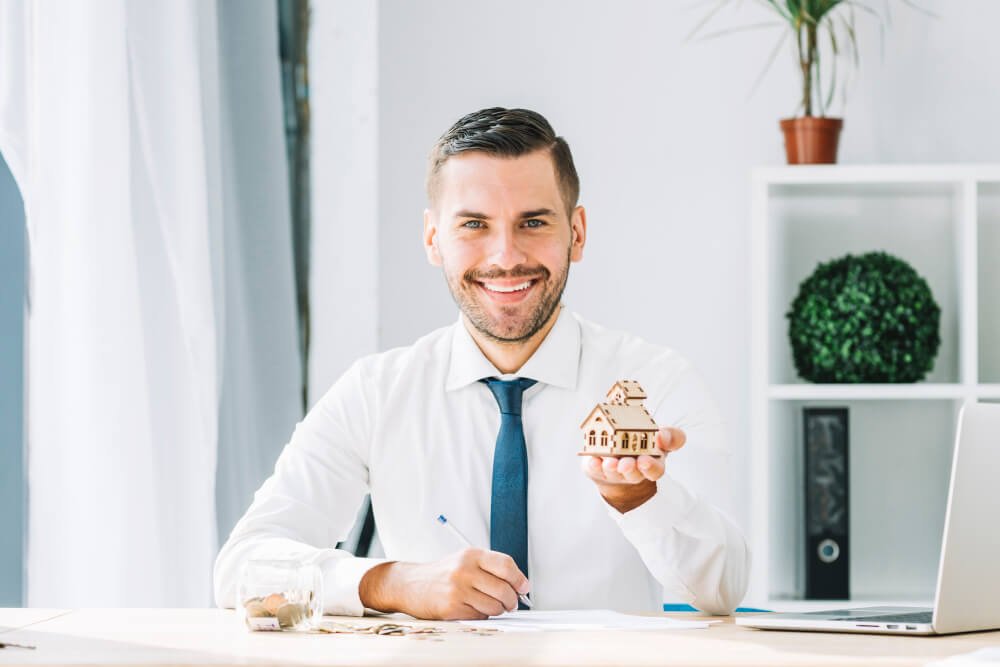 Real Estate Industry
Mining Industry
Gym Industry
Our Value Proposition
YEAR OF PROGRESSIVE EXPERIENCE
Aceplans has 14 years of progressive experience developing business plans for angel investors in many sectors across the major markets worldwide. With us, your business plan can never go wrong.
INVESTABLE BUSINESS PLANS
With rich experience, our plan writers understand how angel investors will scrutinize your business plan. We will advise you about your business strengths and weaknesses and devise a unique approach to write your business plan, improving its investability.
VALUE FOR MONEY
With our angel investor business plan services, you get two times more value for your money because of affordable pricing and amazing results.
Ready to Commence Business Planning?
Start the Conversation
Aceplans is a business plan writing firm, specialising in investor and immigration plan writing for UK.
Business Info
We provide services to our clients in the UK, Canada, Australia and the US.
© 2023 • Aceplans
Format and Present Your Business Plan for angel Investors
1. the problem, 2. the solution, 3. the market, 4. the team, 5. the product service, 6. marketing sales strategy, 7. financials, 8. appendix.
The first section of your business plan should focus on the problem that your business is solving. This is important because it will be the first thing that investors see, and it needs to grab their attention.
You need to make sure that you are clear about what the problem is, and how your business is going to solve it. Be sure to include statistics and data to back up your claims. This will show investors that you have done your research and that you are serious about solving the problem.
Once you have explained the problem, you need to present your solution. Be sure to focus on how your solution is different from other solutions that are out there. This is what will make investors want to invest in your business.
Finally, you need to focus on the market. This is where you will explain who your target market is and how you are going to reach them. Be sure to include data and statistics to back up your claims. This will show investors that you have a plan for reaching your target market and that you are serious about your business.
Need support to apply for loans?
FasterCapital helps you in applying for business loans on a global scale, preparing your documents and connecting you with lenders
When it comes time to format and present your business plan to angel investors , it is important to remember that they are looking for a solution to a problem. In other words, they are looking for a business that can solve a specific problem or need that they have.
With that in mind, the first step is to identify the problem that your business is solving. Once you have done that, you need to clearly articulate the solution that your business offers. This should be done in a way that is easy for the reader to understand.
The next step is to present the solution in a way that is compelling and convincing. This means using strong language and providing concrete evidence to support your claims. For example, if you are claiming that your product is the best on the market, you need to back that claim up with data or customer testimonials.
Finally, you need to make sure that the solution you are offering is feasible and realistic. This means having a well-thought-out plan for how your business will actually implement the solution. Angel investors are looking for businesses that have a clear path to success , so make sure you can show them that yours does.
By following these tips, you can ensure that your business plan will be well-received by angel investors. Remember, they are looking for a solution to a problem, so make sure you focus on that in your presentation. If you can do that, you will increase your chances of securing funding from these important investors.
If you're seeking funding for your business from angel investors , you'll need to have a solid business plan in place. One of the most important sections of your business plan is the market analysis. This is where you'll provide an overview of the industry your business is in, as well as the specific market you're targeting.
1. Know Your Industry
Before you can analyze the market, you need to have a firm understanding of the industry your business is in. This means doing your research and being up-to-date on industry trends. Your market analysis should include a brief overview of the industry, as well as any relevant statistics or data.
2. Identify Your Target Market
Once you have a good understanding of the industry, you need to identify your target market. This is the group of consumers you're targeting with your product or service. When identifying your target market , be as specific as possible. Include factors such as age, gender, location, and income level.
3. Analyze Your Competition
In your market analysis, you should also take a close look at your competition. This includes both direct and indirect competitors. For each competitor, you should identify their strengths and weaknesses. This information will help you position your business in the market and find ways to differentiate yourself from the competition.
4. Understand Your Customers
Finally, it's important to have a good understanding of your customers and their needs. What are their buying habits? What motivates them to make a purchase? What are their pain points? Answering these questions will help you create a marketing strategy that resonates with your target audience .
By following these tips, you can be sure that your market analysis will be thorough and complete. This will give you a better chance of impressing potential investors and securing the funding you need for your business .
The Market - Format and Present Your Business Plan for angel Investors
Your business plan should include a section on your team. This is important for a few reasons. First, it shows that you have thought about who will be responsible for different aspects of your business. Second, it demonstrates that you are committed to building a strong team to carry out your vision. Third, it gives investors confidence that you have the right people in place to execute your plan.
When writing this section, focus on highlighting the experience and expertise of your team members. Include information on their previous startups, if any, and how they helped those businesses succeed. Be sure to also highlight any relevant industry experience and connections they have. Finally, explain why you believe they are the best people to help you grow your business.
If you are still in the process of building your team , that's okay! Just be honest about it in this section and explain your plan for finding the right people. Investors will understand that it takes time to build a great team.
Remember, your team is one of the most important factors in determining whether or not your business will be successful. So take the time to write a strong team section in your business plan. It could be the difference between getting funded and being passed over.
As a startup business, one of the most important aspects of your business plan is the product or service that you are offering. This is what will make your business unique and attract customers. When you are presenting your business plan to angel investors, it is important to focus on this section so that they can see the potential of your business.
1. Start with a strong overview.
This is your chance to really sell your business idea to the investors . Start with a strong overview of the product or service and why it is needed in the market.
2. Get specific.
After the overview, get into the specifics of the product or service. What are the features and benefits? What are the unique selling points?
3. Address the competition.
Be honest about the competition and how your product or service is better. This shows that you have done your research and are confident in your business.
4. Include market research.
Include any market research you have done to support your claims about the potential of your product or service. This will add credibility to your presentation.
5. Use visuals.
Include visuals in your presentation to really bring your product or service to life. This could be photos, graphs, or even prototypes if you have them.
6. Practice your presentation.
Make sure you practice your presentation before meeting with the investors. This will help you to be confident and deliver a clear message about your business.
The Product Service - Format and Present Your Business Plan for angel Investors
As the old saying goes, you only get one chance to make a first impression. The same is true when presenting your business plan to potential angel investors. First impressions are important, and you want to make sure that your business plan is formatted and presented in a way that will impress angel investors and make them want to learn more about your company.
Here are a few tips on how to format and present your business plan in a way that will make a great first impression on angel investors:
1. Keep it simple.
When it comes to formatting your business plan, less is more. You don't want to overwhelm investors with too much information or try to fit too much onto one page. Stick to the essentials and make sure that your business plan is easy to read and understand.
2. Use visuals.
Investors are visual people, so make sure to include plenty of charts, graphs, and other visuals in your business plan. This will help them understand your company's story and see the potential for growth.
3. Highlight your team.
Angel investors are not only interested in your business idea, they also want to know who is behind the scenes making it all happen. Be sure to highlight your teams experience and expertise in your business plan.
4. Focus on the future.
While its important to include some information about your company's past, investors are primarily interested in what you have planned for the future. Focus on your growth strategy and how you plan to achieve it.
5. Be prepared to answer questions.
Investors will undoubtedly have questions about your business plan, so be prepared to answer them. Practice your pitch beforehand and be ready to address any concerns that investors may have.
By following these tips, you can ensure that your business plan makes a great first impression on angel investors and sets the stage for a successful funding round.
Marketing Sales Strategy - Format and Present Your Business Plan for angel Investors
As you format and present your business plan to potential angel investors, remember to focus on the financials section. This is arguably the most important part of the plan, as it will give investors a clear idea of your company's financial health and future prospects.
To prepare this section, start by creating a detailed financial model for your business. This should include historical financial statements (if available), as well as projections for the next few years. Once you have this data, you can begin to craft a narrative around it.
When writing the financial section of your business plan, be sure to:
- Clearly articulate your company's current financial situation, including any pertinent information about revenue, expenses, and profitability.
- Provide realistic projections for future growth. Be sure to back up your assumptions with data and market analysis.
- Describe how you will use the funding you are seeking from angel investors . Include a detailed breakdown of how the funds will be used to grow the business.
- Include a sensitivity analysis to show how your business would perform under different scenarios (e.g., slower than expected growth, higher than expected expenses). This will demonstrate your awareness of risks and how you are prepared to deal with them.
By taking the time to thoroughly prepare the financial section of your business plan, you will instill confidence in potential investors and increase the likelihood of securing funding.
As you prepare your business plan for angel investors, it's important to keep in mind that first impressions matter. The quality of your business plan presentation will be a major factor in whether or not you receive funding.
One of the most important aspects of your presentation is the appendix. This is where you'll include all of the supporting documentation for your business plan. This can include everything from financial projections to copies of contracts.
The appendix should be well organized and easy to navigate. Include a table of contents so that investors can quickly find the information they're looking for. Make sure all of the documents are clearly labeled and dated.
Investors will likely have questions about the information in the appendix. Be prepared to discuss each item in detail. Be sure to have copies of any supporting documentation available to answer any questions that arise.
By taking the time to format and present your business plan appendix professionally, you'll increase your chances of securing funding from angel investors.
Growing your startup can be a big challenge
As your committed partner, FasterCapital helps by dedicating a team of experts to work on the tasks needed and covers 50% of the total costs
Read Other Blogs
Amortization is a term that is often used in finance, but many people are not familiar with its...
Geofencing is a technology that has been around for a few years now, but it's still not widely...
The following is an excerpt from "The Ten Commandments of Startup Success" by Sam Altman. 1. Thou...
As the financial industry shifts away from LIBOR, it is essential to understand the implications of...
Investment return computation is a vital component of any successful investment strategy. Whether...
When it comes to understanding circuits, it's essential to have a grasp of the fundamental concepts...
The best new venture funds to invest in are those that have a proven track record of success....
A Series A round of funding is the first time that a startup company seeks investment from venture...
Resourcefulness is a quality that lies at the heart of successful entrepreneurship. It refers to...
404 Not found

How To Present a Business Plan to an Angel Investors
Making it to the table with a qualified angel investor is quite an accomplishment. Think about it for a moment. Millions of would-be entrepreneurs would love the opportunity to sit before someone who has the ability to underwrite their small business dream. If you get the call and you're invited to meet with one, by all means, consider it an honor. By getting the meeting, you've won a battle that so many lose, day in and day out. Now, with that victory safely nestled away on your resume, it's time to go out and win the war. Yes, it's time to win the war.
If you're ready to sit before an angel investor, then these are the things you must have to come out victorious and with the funds, you need to get your small business dream off the ground and running.
Creating a Business Plan for Investors
Angel Investors are definitely going to want to see a professional business plan that outlines your model and shows them you have a command of the opportunity. This is a given so when you're scheduling time to meet with them, understand that one of them, if not the first thing this person will ask for, is your business plan.
There are a few key areas that your business plan must cover including the following:
Reasons to Invest
The Angel Investor is going to want you to give them a reason to invest in your venture. A reason to invest is sometimes commonly referred to as The Pitch. Within yours, there has to be a solid, clearly defined driver that resonates with and gets their financial wheels turning. To put it in simple terms, an Angel is looking for a "why" as they listen to you. With that being the case, weave your Pitch narrative into the executive summary and use it to set the tone for your meeting as you begin building a rhythm with the investor.
Investment structure
An Angel Investor will want to see how the investment is structured. Will there be multiple rounds of capital investments or a single infusion? In either case, be prepared to explain why you've chosen to position your ask in that manner. Will there be opportunities to convert funds they invest into equity and if so, how much equity are you willing to offer?
Management Team
During your meeting, the Angel Investor is going to want to know about the management team you've assembled. The business plan you present should have balanced biographies of each member, their duties, headshots, and highlights of their respective skill sets. Remember, the Angel Investor is meeting with you, but they're looking to partner with your entire team. For this reason, it's important that your business plan shows the full scope of their skills and communicates the value each one brings to the opportunity.
Parameters of the Partnership
In some cases, Angels want to do more than just invest in a project. They're actually interested in rolling up their sleeves and going to work. If this is something you're willing to offer, take time to spell out those parameters in your business plan. If the Angel has a certain skill set that your business might be lacking, offering them the chance to come on board might be the route to take. Remember, they win when you do, so offering them a position might be just the thing to move the proverbial needle in your favor.
Exit Strategy
Every business plan presented to an Angel Investor has to include an Exit Strategy. An Exit Strategy is defined as a plan to liquidate a position once predetermined criteria have been met. So, with that, be sure your business plan includes an Exit Strategy with several criteria to choose from.
Some of the questions regarding exit strategies include:
Will their exit strategy be contingent on a certain profit objective?
Can they exit after an IPO?
Will a buyout or acquisition trigger an exit?
Will the Angel be given the opportunity to re-invest should they decide to recoup their initial investment and any interest?
All these areas must be addressed in this portion of your business plan.
Presenting Your Business Plan to Investors
How you present your business plan is almost as important as the document itself. Remember, no matter how well the plan is written, in this meeting you are the voice that brings it to life! There are a few things you must focus on as you ready yourself to present.
Practice bringing your business plan to life. Think of it this way, if all the meeting consisted of was you dropping off a business plan, shaking hands, and hoping to hear back in a few days, then what was the point? No, the Angel took the meeting because they wanted to hear from you. So, practice, practice, and then practice some more. One other thing to consider is that Angels like stories. In fact, where they're sitting right now is a story in itself. Take this time to tell them yours and watch them tell you theirs. This friend is how partnerships are born, deals are sealed, and the journey toward success begins.
Understand the Problem
At some point, probably early on, the Angel is going to want to know what problem your opportunity solves. Be sure you're ready to speak to this in great detail. Don't be afraid to show the work you've put into your vision as they truly want to hear from you. As you're discussing the problem and your unique solution, be sure to do it with enthusiasm. Angels love the enthusiasm. It sparks something in them, and they begin to see themselves as part of your solution, imagining the difference they can make if they decide to invest.
Will your product or service have a societal impact? If so, don't hesitate to mention that people like these absolutely love to be a part of ideas and ventures that are making a difference in our world. Is there an environmental component to your business? If the answer is yes, spend time enthusiastically describing the impact and how you see it making the world a better place.
The Investor Business Plan Writers at the Coley Group Can Help
When it comes to developing business plans that pass the Angel Investor test, The Coley Group sits at the head of the class. We specialize in developing professional business plans that appeal to investors and position our clients to secure the seed capital they need to drive incremental, long-term success. Over the years we've written investor-grade business plans for clients throughout the globe. From the US to the UK, Canada, Mexico, Asia, and beyond, words flowing from our staff of MBA writers have graced every continent.
We welcome the opportunity to serve you. If you have any questions regarding the services we offer, please contact us today.
Our Process
Business Plans
SBA Business Plans
Investor Business Plans
Franchise Business Plans
Immigration Business Plans
Non-Profit Business Plans
Other Services
Case Studies
White Papers
Request For Proposal
Can we talk about it?
© 2023 The Coley Group. All Rights Reserved.
Terms of Use
Privacy Policy
Dallas WordPress Development: Big D Creative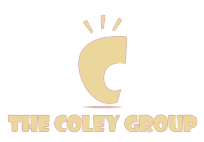 What angel investors want to see in a startup's business plan
How to write a business plan: advice from the experts.
Show off your personality
"Angels are investing in fairly early-stage businesses so the business plan is largely aspirations rather than accomplishments," says Colin Mason , Professor of Entrepreneurship at the University of Glasgow's Adam Smith Business School.
"This means that angels are investing in people rather than in the business – i.e. they are betting on the jockey rather the horse.
"A business plan must show the investor's thinking and vision for the business."
A business plan is as important as the pitching deck
"It is vital," says Nick Lyth , CEO of Green Angel Syndicate.  "In the first place, it is a description of where the business is aiming to go, and how it intends to get there. 
"In the second place, it exposes the quality of the management team, its professionalism, knowledge of its market, and attention to the detail required in order to succeed."
Keep things concise
"There should be no more than 20 pages," says Roderick Beer , Managing Director of the UK Business Angels Association. 
"Investors read a lot of business plans. If you can't get across your idea in a clear and concise way in 20 pages then you might have bigger problems. 
"You can always use appendices to include more information in supporting evidence."
Use plain English
"A business plan need to be dry and factual, but it also needs detail to signal deep understanding," says Professor Mason.
"But if the startup is a technology business then the science has to be understandable to a non-specialist."
Include the essentials
All business plans need the following sections: an overview; products/services; achievements or traction; route to market; the team; future milestones; financing requirements; financing projections and risk analysis.
"From an investor perspective the most important sections are probably the team, the traction, and the financials," says Beer.
"Executive summaries in business plans aren't that important because before an investor gets to the business plan they are more than likely to have looked through the investment deck which is in its own form a summary."
Be positive, but realistic 
"Overpromising is a bad strategy," says Simon Thorpe , Chair at Cambridge Angels. "You tend to come unstuck very quickly. The timetable is always longer than an entrepreneur thinks.
"The thing we know about projections is that they will be wrong. We don't want to see ridiculous assumptions, but we want to see an understanding of the metrics of a business.
"It's important to show off several scenarios for your business. Consider the best, medium and worst case scenarios."
Show you're special – but you don't have to be unique
"Angels are not interested in 'me too' businesses," says Mason.  "They want to know what specific problem or 'pain' the business is addressing – and they are looking for 'migraines' rather than simply 'headaches' that can be solved by an aspirin.
"They want to know what's the competition and what the startup offers that is different from current solutions. But they are sceptical, so claiming uniqueness can be a turn off!"
Show the angels what you have already achieved
"Clear evidence of demand and market penetration are very encouraging," says Lyth. 
"For example, a company recently pitched with a product aimed at the mainstream grocery supermarket sector, and had already secured listings and endorsement from Tesco. This was great for us."
Research your angels
"I recently had an approach from someone who had done all his homework on me, knew a lot about me and what I did, and that meant I was immediately much more interested," says Thorpe .
"There was another business proposal that I didn't like but what piqued my interest was that it was an area of interest to me. So we had a chat and he was able to come back with a proposal more relevant to me."  
Neelam Patel , CEO at MedCity Angels, agrees: "It's definitely worth researching your audience. What they are interested in, what have they invested in before and how much. 
"When in doubt, keep it general and accessible and go into details as and when asked."
Check if the angel has special interests
As Lyth explains: "Any company approaching Green Angel Syndicate looks foolish if it does not recognise that we specialise in the fight against climate change and global warming. It must take account of this and aim to sell itself to us on the basis of its contribution to that fight.
"It simply looks incompetent and unprofessional otherwise. It discourages belief that it will be able to assess its customers effectively, and run a decent sales campaign." 
Get a second opinion
"A family member can be really helpful for feedback before you show the business plan to an angel," says Beer.
"An investor needs to be able to understand your business and how you intend to make a success of it and it needs to be easy to understand and easy to read and so testing it on a reasonably intelligent family member is a good way forward. 
"Certainly get someone that's not on the inside of the business to review it because we often see cases where the founder can't see the wood for the trees."
Think like an investor
"The best business plans make you want to know more," says Patel . "They make you wonder: what's next, and keeps answering the questions popping into your head. 
"Being able to anticipate the investor's next questions is a feature of a good business plan."
Consider the impact of Covid-19
"Angels are still investing," says Mason . "But many are preserving their cash for follow-on investments rather than making new investments. 
"Covid-19 has altered the sectoral preferences of angels – some are very open to businesses that are addressing opportunities that it has created."
Thorpe says that the pandemic has not significantly altered his interests. "We're still investing in the same areas. But the coronavirus has accelerated the adoption of technology, especially in health and education. 
"The other big theme is the growth of e-commerce. You don't have to be an Amazon to be part of it. A lot of businesses out there support the likes of Amazon." AI and Big Data, he says, are also key focuses for angel investors.
Cambridge Angels has taken on 13 new companies since January 2020.
Raising Angel investment in the current landscape
Related tags
Stay Connected with Barclays Eagle Labs
Sign up for our newsletter to get the latest news and views from across our national ecosystem.  
Fields marked with * are mandatory
Your information will be used in accordance with Barclays Eagle Labs privacy policy . You may opt out at any time.
Barclays Bank UK PLC. Authorised by the Prudential Regulation Authority and regulated by the Financial Conduct Authority and the Prudential Regulation Authority (Financial Services Register No. 759676). Registered in England. Registered No. 9740322. Registered Office: 1 Churchill Place, London E14 5HP.
What we offer
Our programmes
Our industries
Resources and events
Terms of Use
Privacy Policy
Accessibility
The Latest Industry News & Insights
#e2 #l1 #eb5 #sba #investor #financial #franchise #hemp #startup
How To Get Angel Investors To Fund Your Business Idea
Advisory , Business Plans , Industry Insights
01 Apr, 2021
You are going to change the world with your incredible new business idea. You have drawn all the plans in your head, conducted all the market research, and are sure of an industry takeover. The only thing holding you back is funding.  One viable option to secure this is through an angel investor business plan.
An angel investor is a high-net-worth individual who provides capital for a startup, usually in exchange for an equity stake in the company. As a result, they have heard millions of "million-dollar pitches," and have gone through thousands of business plans claiming to be the ultimate solution to just about every problem imaginable.
A seasoned angel investor knows that ideas on their own are not worth much and that the first major step in determining the viability of any business is the quality of its business plan.
Thankfully, the internet has made information very accessible, and with a quick google search, you can get thousands of templates and information on how to build a "winning" business plan. However, this begs the question: if this information is so easily accessible, why does research show that less than 1% of startups get funded by angel investors?
While a lot of these online articles and templates are quite helpful, most of them come from sources that have no real-life, practical experience with crafting fund-attracting business plans. At Joorney, we have experts with practical startup experience who have produced business plans, pitch decks, and other documents that have helped our clients raise millions in funding and achieve other business goals.
If your business is to stand any chance at getting funding from angel investors, these are some tips you need to incorporate into your business plan today.
The Critical Elements Angel Investors Look For
In every business an angel investor examines, they are looking for crucial qualities that show the company knows what it's doing, understands the market it's operating in, and can mitigate potential risks. In particular, investors are looking at a handful of critical elements that show that the business is worth investing in.
When drafting a business plan for angel investors, you must note that the primary objective is to grow their wealth and see a return on investment. If your business plan does not clearly show how your business will make money for the investors, you are setting yourself up for failure.
Your business plan should succinctly indicate your startup's cash flow and other financials and make clear the return the investor can expect and when. This is an area investors evaluate seriously and spend a lot of time brooding over, so be thorough when planning this.
Purpose & Passion
Obviously, investors want to make money but that's not the only reason they invest, and they know full well not every investment will succeed. Many angel investors are willing to take chances on projects that have potential but don't ultimately give a positive rate of return.
According to a report published by Wharton Entrepreneurship , only 40% of angel investors exits in 2017 showed a positive return on investment. What this tells us is that many angel investors look at the passion behind a project before investing in it, not just its profitability potential. If an investor finds a project that resonates with them personally, they're likely to invest in it and take a risk.
Market Knowledge
Knowing your market is essential in securing funding for your burgeoning business. You should clearly show your angel investors the full potential of the market which your startup plans to engage. This will require you to conduct extensive research and present meaningful insight into your market.
This includes things like the size of the market, the market segments, your product's niche in that market or industry, the growth prospects that are available in that market, new trends and technologies, and any barriers to entry. Make it clear in your business plan that you fully understand the opportunities as well as the barriers and risks and that you have plans to address them.
Concrete Management Principles
Management can make or break a small business or a startup. This relationship between leadership and success means that investors are always concerned that their funded enterprises have the right management team. Since investors are pouring money into a business, they expect regular reports on the enterprise's health and growth.
To this end, a well-rounded management team that combines research, sales, accounting, manufacturing, and human resources is what these investors seek out to know all main areas of the business will be tended to correctly.
Traction & Early Success Indicators
One great way to ensure investor attraction is to prove your product can be successful by showing evidence of past achievements. This demonstrates the ability of your business to follow through on its ideas and show them where your business is headed.
While angels often take chances at earlier stages, the majority of investors consider a business with some traction because it minimizes the risk involved. Be sure to give details of all revenue streams as well as any potential deals that have been secured so that they can see the bigger potential of your business.
Opportunity to Interact with the Business
Some investors are hands-off, allowing the company to get on with their business without interference. Others, however, prefer to have a more active hand in how the company operates. This intervention could be a blessing in disguise, especially if the investor is passionate about the project and has experience in similar types of business in the past. Their advice could be crucial to help the company grow and prosper.
Entrepreneurs may want to include how much involvement they expect from their investors within the business plan. This clear statement allows everyone to understand the expectations and roles of the investor.
A Valid Exit Strategy
Before angel investors sign off on an investment, they prefer knowing that they have a viable way to exit the investment when the time comes. If you're looking for angel investors to fund your enterprise, you have to give them a chronological expectation for when they can reap their rewards. Not giving them a time-frame or criteria under which to exit the investment is a red flag that would drive off many angel investors.
How to Craft a Complete Business Plan
If you cover all of the elements above in your angel investor business plan, you will be well on your way to securing funding. However, you still need to make sure that the business plan is organized structurally and follows a predictable, logical order. While there are variations depending on the business model and other factors, this is the standard format we follow at Joorney:
    Objective
    Products or Services Offered
    Market Analysis
    Sales and Marketing Plan
    Operations Plan
    Structure of the Business
    Management Team Background
    Financial Overview
    SWOT Analysis
    Capital Requirements
Developing a Business Plan Angel Investors Will Be Interested In
Joorney has delved into the requirements of business plans and has experience in covering all the critical aspects of business plans for angel investors. As startups and small businesses compete for funding, proper consideration of the crucial elements needed to convince them to invest becomes more prominent.
Hopefully, with the right advice and guides, more companies can tap into the investor funding they need by focusing on the vital factors investors look for before funding a business. Contact us today to help you craft an investor business plan that will attract the attention of angels, or a pitch deck to get your foot in the door.
Webinar Recap — Mastering the EB-5 Visa: Adjudication Trends, Reform Requirements, and Professional Support
Joorney at AILA Latin America and Caribbean Chapter's 11th Annual Conference
Joorney at AILA California Chapters 36th Annual Conference and Webcast
Webinar Recap — Mastering the EB-5 Visa: Adjudication Tre...
Joorney at AILA Latin America and Caribbean Chapter's 11t...
Joorney at AILA California Chapters 36th Annual Conferenc...
Joorney Webinar Recap – Artificial Intelligence: A ...
Joorney at AILA Central Florida Chapter 37th Annual Immig...
EB-5 Visa Specialist Irina Rostova to Join Us in Our Upco...
Joorney Webinar – Artificial Intelligence: A Game C...
Joorney at GMI CON 2023
In the press:.
Immigration
Testimonials
Start-up Advisory
M&A Advisory
Pro Bono Work
Premium Market Research
Joorney Digital
Partner Program
Joorney Blog
Ask the Joorney Expert
We Offer Services. Built On Trust
1-844 (566-7639) CALL US
Miami 1688 Meridian Ave Ste 700 Miami Beach, FL 33139
Canada 1200 McGill College Avenue Suite 1100, Montreal, QC, H3B4G7
France 164 avenue Charles de Gaulle 92200 Neuilly-sur-Seine
Serbia Bulevar Kralja Aleksandra 28 Floor 2, 11000 Belgrade
Australia Unit A1 / 35-39 Bourke Road, Alexandria NSW 2015
Immigration | Commercial | Start-Up Advisory | M&A Advisory |
Copyright © 2023 Joorney. All rights reserved. | Privacy Policy
First Name *
Last Name *
Email Address *
Country Code *
Phone Number *
How did you hear about us? * How did you hear about us? (Required) Immigration Attorney Friend Google Ads Google Search Webinar Tradeshow French Founders AILA FACC Consultant Real Estate Agent Accountant/CPA Business Broker LinkedIn Facebook BBB Other
What is the attorney's name?
What is the tradeshows name?
What is the consultant name?
What is the real estate agent name?
What is the accountant/CPA name?
What is the business broker name?
Company Name
Do you have a website? (Optional) Do you have a website? (Optional) Yes, I do. No, I don't.
What is your website address? (Optional)
Would you like help building a website for your business? (Optional) Would you like help building a website for your business? (Optional) Yes, please! No, thank you.
When would you expect to need to start these services? (Optional) How soon would you like to be contacted about building a website? (Optional) ASAP! Once I start my business plan. After my business plan is finalized. After my visa is approved. I'll reach out when I'm ready.
Other Industry
How Do you Prefer To Be Contacted? * How Do you Prefer To Be Contacted? (Required) Phone Zoom Whatsapp Skype Wechat
What Language Do You Prefer To Speak? (Optional) What Language Do You Prefer To Speak? (Optional) English Spanish Portuguese French Chinese Russian Other
Other Language
I am....(Required) * I am....(Required) Applying For A Visa An Immigration Attorney A Start-Up An Established Business An M&A Firm A Business Broker Other
Select A Business Stage (Optional) Select A Business Stage (Optional) Idea Pre-revenue Post-revenue I'm not sure
What Is Your Average Deal Size (Optional) What Is Your Average Deal Size (Optional) Under $1M $1-10M $10-20M Over $20M
What Service Are You Interested In? - ALL (Required) * What Service Are You Interested In? (Required) Immigration Business Plan SBA/Bank Loan Business Plan Franchise Business Plan Grant Business Plan Landlord Deck Market Research Marketing & Sales Plan Financial Model Investor Business Plan Pitch Deck Feasibility Study Idea Selection Capital Raise Strategic Business Plan Debt Financing Confidential Information Memorandum (CIM) Executive Summary Teaser Other
What Service Are You Interested In? - Startup (Required) * What Service Are You Interested In? (Required) SBA/Bank Loan Business Plan Grant Business Plan Market Research Marketing & Sales Plan Financial Model Investor Business Plan Pitch Deck Feasibility Study Idea Selection Capital Raise Strategic Business Plan Debt Financing Executive Summary Teaser
What Service Are You Interested In? - M&A Advisor & Business Broker (Required) * What Service Are You Interested In? (Required) Confidential Information Memorandum (CIM) Executive Summary Teaser
What Service Are You Interested In? - Established Business What Service Are You Interested In? (Required) SBA/Bank Loan Business Plan Franchise Business Plan Grant Business Plan Landlord Deck Market Research Marketing & Sales Plan Financial Model Investor Business Plan Pitch Deck Feasibility Study Idea Selection Capital Raise Strategic Business Plan Debt Financing Executive Summary Teaser
Other Service
Visa Type? * What Immigration Business Plan Visa Type Do You Need? (Required) E2 L1 EB2 NIW EB5 Direct EB-5 Regional Center H1B O1 EB1A EB1C Canada I am not sure
Are you the Visa Applicant? Are you the Visa Applicant? (Optional) Yes, I am the visa applicant No, I'm not the visa applicant
What is your relationship to the visa applicant? What is your relationship to the visa applicant? (Optional) Family Friend Attorney Other
Other relationship
Is this a New Application, RFE, Renewal or Denial? Is this a New Application, RFE, Renewal or Denial? (Optional) New Visa Application RFE Renewal Denial I don't know
Do you have a deadline? * Do you have a visa application deadline? (Optional) Yes, I have a deadline No, I don't have a deadline
By When? MM slash DD slash YYYY
Details/Notes?
Google Re-Captcaha
Phone This field is for validation purposes and should be left unchanged.
E2 Visa Business Plan
Pitch Decks
Market Research
On This Page
Why do investors want to see a business plan?
What do investors want to see in a business plan, what documents do investors want to see, what to include in your investor business plan, what comes next, how to write a convincing business plan for investors.
Noah Parsons
9 min. read
Updated October 27, 2023
Raising money for your business is a major effort. You need lists of investors to reach out to and you need to be prepared for your investor meetings to increase your chances of getting funded . You need to practice your pitch and be ready to intelligently answer any number of questions about your business. A key to making this entire process much easier is to invest a little time and write a business plan . It's true — not all investors will ask to see your business plan. But the process of putting together a business plan will ensure that you've thought through every aspect of your business and you're ready to answer any questions that come up during the fundraising process.
The business plan document itself isn't what's important to investors. It's the knowledge that you've generated by going through the process that's important. Having a business plan shows that you've done the homework of thinking through how your business will work and what goals you're trying to achieve.
When you put together a business plan, you have to spend time thinking about things like your target market , your sales, and marketing strategy , the problem you solve for your customers, and who your key competitors are . A business plan provides the structure for thinking through these things and documents your answers so you're prepared for the inevitable questions investors will ask about your business.
Even if investors never ask to see your business plan, the work you've done to prepare it will ensure that you can intelligently answer the questions you'll get. And, if an investor does ask for your business plan, then you're prepared and ready to hand it over. After all, nothing could be worse than arriving at an investor meeting and then getting a request for a business plan and not having one ready.
Beyond understanding your business strategy, investors will also want to understand your financial forecasts. They want to know how your business will function from a financial standpoint — what is typically called your " business model ." They'll also want to know what it will take for your business to be profitable and where you anticipate spending money to grow the business. A complete financial plan is part of any business plan, so investing a little time here will serve you well.
There's no such thing as a perfect business plan and investors know this. After all, they've spent years, and often decades, hearing business pitches, reading business plans, investing in companies, and watching them both succeed and fail. As entrepreneur and investor Steve Blank likes to say, "No business plan survives first contact with a customer."
If this is true, then why bother writing a business plan at all? What's the value of planning and why do investors want them if they know the plan will shortly be outdated?
The secret is that it's the planning process, not the final plan, that's valuable. Investors want to know that you've thought about your idea, documented your assumptions, and are on track to validate those assumptions so that you can remove risk from your business.
So what do investors want to see in your business plan? Beyond the typical sections , here are the most important things that investors want to see in your plan.
A vision for the future
Investors, particularly those investing in early-stage startups, want to understand your vision . Where do you see your company going in the future? Who will your customers be and what problems will you solve for them? Your vision may take years to execute — and it's likely that the vision will change and evolve over time — but investors want to know that you're thinking beyond tomorrow and into the future.
Product/market fit and traction
Investors want more than just an idea. They want evidence that you are solving a problem for customers. Your customers have to want what you are selling for you to build a successful business and your business plan needs to describe the evidence that you've found that proves that you'll be able to sell your products and services to customers. If you have "traction" in the form of early sales and customers, that's even better.
Funding needed and use of funds
When you're pitching investors, you need to know how much you're asking for. Your financial forecast should help you figure this out. You'll want to raise enough money to cover planned expenses and cash flow requirements plus some additional funding as a safety net. In addition, you'll want to specify exactly how you plan on using your investment . In a business plan, this section is often called "sources and uses of investment."
Need funding?
Create a business plan that maximizes your chances of securing funding., a strong management team.
A good idea is really only a small part of the equation for a successful business. In fact, lots of people have good business ideas — it's the people that can execute well that generally succeed. Investors will pay a lot of attention to the section of your plan where you talk about your management team because they want to know that you can transform your idea into a successful business. If you have gaps and still need to hire key employees, that's OK. Communicating that you understand what your needs are is the most important thing.
An exit strategy
When investors give you money to start and grow your business, they are looking to eventually make a return on their investment. This could happen by eventually selling your business to a larger company or even by going public. One way or another, investors will want to know your thoughts about an eventual exit strategy for your business.
Even if investors never ask for a detailed business plan, your business planning process should produce a few key documents that investors will want to see. Here's what you need to be prepared to pitch investors:
Cover letter
These days, a lot of fundraising outreach is done over email and you'll need a concise cover letter that sparks investor interest. Your cover letter needs to be very brief, but describe the problem you're solving for your target market. Great cover letters are sometimes in a "story" format that hooks readers with a real-world, relatable example of the problems your customers face and how our product or service The goal of the cover letter isn't to explain every aspect of your business. It's just to spark interest and get a meeting with an investor where you'll have more time to actually pitch your business. Keep your cover letter brief, engaging, and to the point.
If you get an investor meeting, you'll almost certainly need a pitch deck to present your idea in more detail and showcase your business idea. Your pitch deck will cover the problem you're solving, your solution, your target market, and key market trends. Read our detailed guide on what to include in your pitch deck here and for inspiration check out our gallery of more than 50 Industry Pitch Deck Examples .
Executive summary and/or one-page plan
You might not get a meeting right away. Your cover letter may generate a request for additional information and this is where a solid executive summary or one-page business plan comes in handy. This document, while still short, is more detailed than your cover letter and explains a bit more about your business in a page or two. Read more about what goes into a great executive summary and how to build a lean business plan.
Financial forecasts
Investors will inevitably want to see your financial forecasts. You'll need a sales forecast, expense budget , cash flow forecast , profit and loss, and balance sheet . If you have historical results, you should plan on sharing those too as well as any other key metrics about your business. Investors will always look deep under the hood of your business, so be prepared to share all the details of how your business will work from a financial perspective.
When you put together a detailed business plan for investors, you'll follow a fairly standard format. Of course, feel free to customize your plan to fit your business needs. Remember: your business plan isn't about the plan document that you create — it's about the planning process that helps you think through and develop your business strategy. Here's what most investor business plans will include:
Executive Summary
Usually written last, your executive summary is an overview of your business. As I mentioned earlier, you might use the executive summary as a stand-alone document to provide investors more detail about your business in a concise form. Read our guide on executive summaries here .
Opportunity
The opportunity section of your plan covers the problem you are solving, what your solution is, and highlights any data you have to prove that people will spend money on what you're offering. If you have customer validation in any form, this is where you highlight that information.
Market Analysis
Describe what your target market is and key trends that are occurring in this market . Is the market growing? Are buying patterns changing? How is your business positioned to take advantage of these changes? Be sure to spend some time discussing your competition and how your target market solves their problems today and how your solution is superior.
Marketing & Sales Plan
Most businesses need to figure out how to get the word out and attract customers. Your business plan should include a marketing plan that describes how you're going to reach your target market and any key marketing initiatives that you're going to undertake. You should also spend time describing your sales plan, especially if your sales process takes time to close customers.
Milestones / Roadmap
Outline key milestones you hope to achieve and when you plan on achieving them. This section should cover key dates for product development, key partnerships you need to create, and any other important goals you plan on achieving.
Company & Management
Here's where you describe the nuts and bolts of your business. How is your organization structured? Who is on your team and what are their backgrounds? Are there any important positions that you still need to recruit for?
Financial Plan
As I mentioned, you'll need to create a profit and loss, cash flow, and balance sheet forecast. Your financial plan should be optimistic, yet realistic. This is a tough balance and your forecast is certain to be wrong, but you need to document your assumptions and plans for the business.
Finally, you can include an appendix for any key additional information you want to share. Product diagrams, additional details on how you deliver your service, or additional research can all be included.
Writing a business plan for investors is really about preparing you to pitch your business . It's quite likely that you'll never get asked for the actual business plan document. But, the process will prepare you better than anything else to answer any questions investors may have.
Create a business plan that maximizes your chances of securing funding
Noah is currently the COO at Palo Alto Software, makers of the online business plan app LivePlan.
Related Articles
7 Min. Read
Get a Business Credit Card to Build Your Startup's Credit
11 Min. Read
How to Develop and Speed Up Your Hiring Strategy After a Round of Funding
3 Min. Read
3 Challenges to Getting a Bank Loan and How to Overcome Them
8 Min. Read
How to Use Patreon to Start and Fund Your Business
The quickest way to turn a business idea into a business plan
Fill-in-the-blanks and automatic financials make it easy.
No thanks, I prefer writing 40-page documents.
Flash Sale. 40% Off the #1 rated business plan builder
Investment Company Business Plan Template
Written by Dave Lavinsky
Investment Company Business Plan
Over the past 20+ years, we have helped over 1,000 entrepreneurs and business owners create business plans to start and grow their investment companies. On this page, we will first give you some background information with regards to the importance of business planning. We will then go through an investment company business plan template step-by-step so you can create your plan today.
Download our Ultimate Business Plan Template here >
What Is a Business Plan?
A business plan provides a snapshot of your investment company as it stands today, and lays out your growth plan for the next five years. It explains your business goals and your strategy for reaching them. It also includes market research to support your plans.
Why You Need a Business Plan
If you're looking to start an investment company, or grow your existing investment company, you need a business plan. A business plan will help you raise funding, if needed, and plan out the growth of your investment company in order to improve your chances of success. Your business plan is a living document that should be updated annually as your company grows and changes.
Sources of Funding for Investment Companies
With regards to funding, the main sources of funding for an investment company are bank loans and angel investors. With regards to bank loans, banks will want to review your business plan and gain confidence that you will be able to repay your loan and interest. To acquire this confidence, the loan officer will not only want to confirm that your financials are reasonable, but they will also want to see a professional plan. Such a plan will give them the confidence that you can successfully and professionally operate a business. Investors, grants, personal investments, and bank loans are the most common funding paths for investment companies.
How to Write a Business Plan for an Investment Company
If you want to start an investment company or expand your current one, you need a business plan. Below we detail what you should include in each section of your own business plan:
Executive Summary
Your executive summary provides an introduction to your business plan, but it is normally the last section you write because it provides a summary of each key section of your plan.
The goal of your Executive Summary is to quickly engage the reader. Explain to them the type of investment company you are operating and the status. For example, are you a startup, do you have an investment company that you would like to grow, or are you operating investment companies in multiple markets?
Next, provide an overview of each of the subsequent sections of your business plan. For example, give a brief overview of the investment company industry. Discuss the type of investment company you are operating. Detail your direct competitors. Give an overview of your target customers. Provide a snapshot of your marketing plan. Identify the key members of your team. And offer an overview of your financial plan.
Company Analysis
In your company analysis, you will detail the type of investment company you are operating.
For example, you might operate one of the following types of investment companies:
Closed-End Funds Investment Company : this type of investment company issues a fixed number of shares through a single IPO to raise capital for its initial investments.
Mutual Funds (Open-End Funds) Investment Company: this type of investment company is a diversified portfolio of pooled investor money that can issue an unlimited number of shares.
Unit Investment Trusts (UITs) Investment Company: this type of investment company offers a fixed portfolio, generally of stocks and bonds, as redeemable units to investors for a specific period of time.
In addition to explaining the type of investment company you will operate, the Company Analysis section of your business plan needs to provide background on the business.
Include answers to question such as:
When and why did you start the business?
What milestones have you achieved to date? Milestones could include the number of investments made, number of client positive reviews, reaching X amount of clients invested for, etc.
Your legal structure. Are you incorporated as an S-Corp? An LLC? A sole proprietorship? Explain your legal structure here.
Industry Analysis
In your industry analysis, you need to provide an overview of the investment industry.
While this may seem unnecessary, it serves multiple purposes.
First, researching the investment industry educates you. It helps you understand the market in which you are operating.
Secondly, market research can improve your strategy, particularly if your research identifies market trends.
The third reason for market research is to prove to readers that you are an expert in your industry. By conducting the research and presenting it in your plan, you achieve just that.
The following questions should be answered in the industry analysis section of your business plan:
How big is the investment industry (in dollars)?
Is the market declining or increasing?
Who are the key competitors in the market?
Who are the key suppliers in the market?
What trends are affecting the industry?
What is the industry's growth forecast over the next 5 – 10 years?
What is the relevant market size? That is, how big is the potential market for your investment company? You can extrapolate such a figure by assessing the size of the market in the entire country and then applying that figure to your local population.
Customer Analysis
The customer analysis section of your business plan must detail the customers you serve and/or expect to serve.
The following are examples of customer segments: companies or employees in specific industries, couples with double income, families with kids, small business owners, etc.
As you can imagine, the customer segment(s) you choose will have a great impact on the type of investment company you operate. Clearly, couples with families and double income would respond to different marketing promotions than corporations, for example.
Try to break out your target customers in terms of their demographic and psychographic profiles. With regards to demographics, include a discussion of the ages, genders, locations and income levels of the customers you seek to serve.
Psychographic profiles explain the wants and needs of your target customers. The more you can understand and define these needs, the better you will do in attracting and retaining your customers.
Finish Your Investment Company Business Plan in 1 Day!
Don't you wish there was a faster, easier way to finish your business plan?
With Growthink's Ultimate Business Plan Template you can finish your plan in just 8 hours or less!
Click here to finish your business plan today.
Competitive Analysis
Your competitive analysis should identify the indirect and direct competitors your business faces and then focus on the latter.
Direct competitors are other investment companies.
Indirect competitors are other options that customers have to purchase from that aren't direct competitors. This includes robo investors and advisors, company 401Ks, etc. You need to mention such competition as well.
With regards to direct competition, you want to describe the other investment companies with which you compete. Most likely, your direct competitors will be investment companies located very close to your location.
For each such competitor, provide an overview of their businesses and document their strengths and weaknesses. Unless you once worked at your competitors' businesses, it will be impossible to know everything about them. But you should be able to find out key things about them such as:
What types of clients do they serve?
What type of investment company are they and what certifications do they have?
What is their pricing (premium, low, etc.)?
What are they good at?
What are their weaknesses?
With regards to the last two questions, think about your answers from the customers' perspective. And don't be afraid to ask your competitors' customers what they like most and least about them.
The final part of your competitive analysis section is to document your areas of competitive advantage. For example:
Will you provide better investment strategies?
Will you provide services that your competitors don't offer?
Will you provide better customer service?
Will you offer better pricing?
Think about ways you will outperform your competition and document them in this section of your plan.
Marketing Plan
Traditionally, a marketing plan includes the four P's: Product, Price, Place, and Promotion. For an investment company, your marketing plan should include the following:
Product : In the product section, you should reiterate the type of company that you documented in your Company Analysis. Then, detail the specific products you will be offering. For example, in addition to an investment company, will you provide insurance products, website and app accessibility, quarterly or annual investment reviews, and any other services?
Price : Document the prices you will offer and how they compare to your competitors. Essentially in the product and price sub-sections of your marketing plan, you are presenting the services you offer and their prices.
Place : Place refers to the location of your company. Document your location and mention how the location will impact your success. For example, is your investment company located in a busy retail district, a business district, a standalone office, etc. Discuss how your location might be the ideal location for your customers.
Promotions : The final part of your investment company marketing plan is the promotions section. Here you will document how you will drive customers to your location(s). The following are some promotional methods you might consider:
Advertising in local papers and magazines
Commercials and billboards
Reaching out to websites
Social media marketing
Local radio advertising
Operations Plan
While the earlier sections of your business plan explained your goals, your operations plan describes how you will meet them. Your operations plan should have two distinct sections as follows.
Everyday short-term processes include all of the tasks involved in running your investment company, including researching the stock market, keeping abreast of all investment industry knowledge, updating clients on any new activity, answering client phone calls and emails, networking to attract potential new clients.
Long-term goals are the milestones you hope to achieve. These could include the dates when you expect to land your Xth client, or when you hope to reach $X in revenue. It could also be when you expect to expand your investment business to a new city.
Management Team
To demonstrate your investment company's ability to succeed, a strong management team is essential. Highlight your key players' backgrounds, emphasizing those skills and experiences that prove their ability to grow a company.
Ideally you and/or your team members have direct experience in managing investment companies. If so, highlight this experience and expertise. But also highlight any experience that you think will help your business succeed.
If your team is lacking, consider assembling an advisory board. An advisory board would include 2 to 8 individuals who would act like mentors to your business. They would help answer questions and provide strategic guidance. If needed, look for advisory board members with experience in managing an investment company or successfully advised clients who have achieved a successful net worth.
Financial Plan
Your financial plan should include your 5-year financial statement broken out both monthly or quarterly for the first year and then annually. Your financial statements include your income statement, balance sheet and cash flow statements.
Income Statement : an income statement is more commonly called a Profit and Loss statement or P&L. It shows your revenues and then subtracts your costs to show whether you turned a profit or not.
In developing your income statement, you need to devise assumptions. For example, will you take on one new client at a time or multiple new clients ? And will sales grow by 2% or 10% per year? As you can imagine, your choice of assumptions will greatly impact the financial forecasts for your business. As much as possible, conduct research to try to root your assumptions in reality.
Balance Sheets : Balance sheets show your assets and liabilities. While balance sheets can include much information, try to simplify them to the key items you need to know about. For instance, if you spend $50,000 on building out your investment company, this will not give you immediate profits. Rather it is an asset that will hopefully help you generate profits for years to come. Likewise, if a bank writes you a check for $50,000, you don't need to pay it back immediately. Rather, that is a liability you will pay back over time.
Cash Flow Statement : Your cash flow statement will help determine how much money you need to start or grow your business, and make sure you never run out of money. What most entrepreneurs and business owners don't realize is that you can turn a profit but run out of money and go bankrupt.
In developing your Income Statement and Balance Sheets be sure to include several of the key costs needed in starting or growing an investment company:
Cost of investor licensing..
Cost of equipment and supplies
Payroll or salaries paid to staff
Business insurance
Taxes and permits
Legal expenses
Attach your full financial projections in the appendix of your plan along with any supporting documents that make your plan more compelling. For example, you might include your office location lease or list of clients that you have acquired.
Putting together a business plan for your investment company is a worthwhile endeavor. If you follow the template above, by the time you are done, you will truly be an expert. You will really understand the investment industry, your competition, and your customers. You will have developed a marketing plan and will really understand what it takes to launch and grow a successful investment company.
Investment Company Business Plan FAQs
What is the easiest way to complete my investment company business plan.
Growthink's Ultimate Business Plan Template allows you to quickly and easily complete your Investment Company Business Plan.
What is the Goal of a Business Plan's Executive Summary?
The goal of your Executive Summary is to quickly engage the reader. Explain to them the type of investment company you are operating and the status; for example, are you a startup, do you have an investment company that you would like to grow, or are you operating a chain of investment companies?
OR, Let Us Develop Your Plan For You
Since 1999, Growthink has developed business plans for thousands of companies who have gone on to achieve tremendous success.
Other Helpful Business Plan Articles & Templates
Maven Business Plans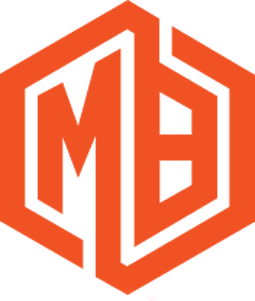 Boost up your business with an ace business plan for Angel Investors
A Business plan is an essential tool for entrepreneurs . It helps them to focus on specific steps that will help them to make their idea succeed. It also helps the entrepreneur to achieve long-term and short-term objectives.
A business plan is not a simple document that you will create once and store it in your cabinet or bottom drawer and then forget about it. Rather, it is a living guide and roadmap that describes the details and goals of your business. You may need to regularly review it and update it when circumstances change, to get successful reviews for your business.
Having the services of a professional business plan writer is a great way to boost your business. The typical business plan consultant fees differ between service providers, degree of length, and difficulty. If you have a strenuous team in your enterprise, holding brainstorming sessions with your team is a persuasive way to benefit from their knowledge – it ensures you're all on the same page and you can easily get their support.
Importance of the business plan
Assigning your thoughts on paper is hopefully a great way to achieve clarity of your purpose. For the small-business owners who bit fuzzy on some of the details of launching a business, a business plan is an important milestone to crystallize their thoughts and ideas.
A well-developed business plan is a compass that supplies direction, and help entrepreneurs to give shape to their business vision.
Discipline, time and focus are important factors to write a business plan. This is not only a challenging job but a huge time commitment process. That's why it really very difficult for entrepreneurs to write business ideas. Hook up with professional business plan writer is a key to your success.
At Maven Business Plan s, our compassionate business plan team will create a thorough and well-researched business plan that fits your goal, lifestyle, and evaluate your idea. Our investor ready business plan will help lenders and investors to understand your business idea and also help you to attract funds.
Benefits of business planning for startup business growth
It's all wet that business plans are just for startup businesses, or to back up loan applications from financial institutions, or for getting investors. Rather, in reality, business planning offers myriad benefits to everyone in the business. We generate a comprehensive and concise business plan for Angel Investors without blowing your budget. Our business plan will provide a lot of benefits to your business.
Strategic focus
Our well-developed business plan will help you to focus on your special identity, target market, and products or services tailored to match.
Set Priorities
You can't do everything, our expert writers will help you to keep track of the right and most important thing. They will also help you to allocate your time, efforts and resources strategically.
Develop accountability
Our good and research base planning will help you to set expectations and tracks results. Our business plan will prove to be a tool for regular review of what's expected and what happened. Good work and disappointments show up.
Cash Management
We know cash flow also require planning and management, especially when sales on account, physical products, purchasing assets, or repaying debts are involved. With our good business plan for Angel Investor, you can easily manage your cash. It also helps you to analyze that our day-to-day work will fit your main business tactics.
Regular reminder to keep on track
All business owners want to keep their customers happy. That's why all the entrepreneur focuses to maintain quality and strategy. But, sometimes it becomes really very difficult to remember these priorities. We assure you that our business plan will prove to be a regular reminder for you.
If you're seeking for an affordable business plan in Angle, then touch base with us, our Professional Business Planning Writers will create a business plan that will fit your requirements and needs.
Leave a Comment Cancel Reply
Your email address will not be published. Required fields are marked *
Save my name, email, and website in this browser for the next time I comment.
404 Not found
Social Media
United States
United Kingdom
Telegram Community
Blogging Course
10 Best Ways to Attract the Perfect Angel Investors for Your Startup
Do you own a startup or you are thinking of founding one and you need angel investors? You might be asking, who are angel investors, where do I find them, and how do I convince them to invest in my startup business or dream? These and more are what we will be reviewing in this article.
Who are Angel Investors
Table of Contents
An angel investor is a person who invests in businesses or startups with their own money while looking to get some equity from that company or start-up.
Angel investors come in different shapes and forms. They could be influential or affluential individuals, venture capitalists (investors that not only invest their money but also offer managerial services to the business in order to drive growth to the business), etc. An angel investor is also known as a private or seed investor.
In the 4th quarter of 2021, funds that had been raised through angel investments for "early-stage funding totaled $61.1 billion dollars, shared across 8000+ startups. In the same year 2021, funds raised from angel investment accrued to about $210 billion. This is to tell you that money is not your problem in funding your startup.
How about Fintech Startups?
According to Dealroom.co, the Fintech industry received about $121.6 billion from venture capitalist investments in 2021 alone. AI startups attract a ton of $24 billion annually. Check out this guide to learn how to start your own Fintech company without breaking the bank.
The size of angel investors and venture capitalists has grown sporadically, with seed angel investment deals shooting up to as high as $10.3 billion in the first quarter of 2022 only. In the first quarter of 2023, seed funding totaled $6.9 billion, down 44% year over year.
Since you now know that capital is not necessarily a limitation to you starting or growing your business, and there are angel investors ready to put their capital down to support your business, how then do you attract such individuals to your startup? This article will show you how to find the right investors and attract them to invest in your startup.
Why Do You Need Investors?
There are several reasons why you will need an investor. Firstly, you need capital to kickstart your idea or startup. Secondly, you need high-valued networks and connections with people in the same business line as you. Thirdly, you need potential business partners, and experience-based advice from VCs to launch your startup successfully.
What You Need to Have Before Looking for Angel Investors
Now, before you begin to look for an investor, there are certain things you need to have and do to garner the attention of these people. 
Firstly, you need a fully registered business. Secondly, you need to have your business plan professionally written and be ready to pitch if the opportunity presents itself at any time. And thirdly, you need to have the right information about who these people might be and where you can find them.
Let's look at some of the best ways to Attract these angel investors and make them interested enough to invest in your startup.
1. Write a Good Business Plan
When you approach a potential investor, the first thing they want to look at is your business plan. They want to see if you have clear goals and objectives. They want to know if you have clear data on how you plan to generate revenue, and most importantly how you plan on making profits.
The metrics for tracking and measuring this growth process are also important to them. Remember, inasmuch as investors are interested in making money, they are even more cautious not to make wrong choices that will lead them to lose their money.
Statistically, 9 out of every 10 startups fail. About 21% of them fail in the first year, 30% fail in the second year, about 50% fail in the first 5 years, and about 75% fail in about 10 years of business. This is not to deter you but to show you why investors are skeptical and always very cautious about where they put their investments.
Since this is a key factor in an investor deciding if they will entrust their capital to you or not, let's look at the major components of a well-written business plan.
Executive summary: Your business plan must contain an executive summary. This is more like a general overview of what your company is about, what problems it wants to solve, how it wants to go about solving the problem, the tools and resources you will be using, etc.
Company description: This describes in detail your company or startup itself, your vision, value proposition, etc.
Products/services: This is where you talk about the products and/or services you are bringing to the marketplace. You must explain what makes it unique or different from those of your competitors.
Financial and operation plan: Let your investors know your financials and your operational plan. How you plan to use the startup funds and how you will be running your day-to-day business. From employees, salaries, office runs, maintenance, machines, office equipment, logistics, etc.
Target Market: This is where you define who your target audience is in the most specific terms. Don't just say your target market is the middle class or Men and women. That won't be specific enough. An ideal target audience would be middle-class women between the ages of 18-35 years that are gainfully employed.
Market Analysis: Your market analysis should speak to surveys or research you have done on your target audience, what they are interested in, what triggers them, what they spend their money on, and so on and so forth.
Marketing strategy : This should define the exact day-to-day steps you will be taking to showcase your products/services to this target audience in a way that brings about the KLT (Know, Like & Trust) Factor, that will eventually lead to sales.
SWOT Analysis: Let your investors be aware of your startup's strengths, weaknesses, opportunities, and threats. That way, they will be fully aware of what they are going into. In the case of a venture capitalist, it would give them an idea of how to step in and help you grow your business.
Value proposition: Your value proposition literally means what you are bringing to the marketplace. This is also where you have to state the reason why they should buy from you or do business with you.
Revenue and profits: You should have a clear idea of how you plan to generate revenue from the business. State your potential profits (after cost) you will be making daily, monthly, quarterly, and annually.
Budgeting : In this budgeting category, you are to give an estimated value of what it would cost to get this idea running.
Exit strategy : Give your investors a clear exit plan at the expiration of their investment. A very common exit plan is investors selling their shares off, and handing over equity collected back to you the founder, while they work away with their profits.
You are to help your investors see and share your vision of the startup, the business potential and how much they could make. Make sure you have your game on 100% when it comes to your business plan.
2. Engage in Cold Prospecting
Armed with your business plan you can now start approaching investors to discuss your plans with them. If you have done good research while writing your plan, it shouldn't be difficult to sell yourself and your startup idea to intending investors.
One way to cold prospect effectively is by using the direct emails of the investor you want to reach, not the company email address. There are software tools you can use to get anyone's direct email address. Rocketreach.com is a good place to start from.
Beginners' Guide to Investing in London
How to Turn Cold Traffic to Loyal Customers in 5 Minutes
A Detailed Analysis of the Best Cold Email Outreach Technique to Choose
3. Showcase Your Social Proof
One very solid way to attract perfect investors is by showcasing your social proof. What has your startup been able to do or achieve within a specific period? Show undeniable proof with facts and figures. The right social proof will attract perfect angel investors to your startup.
4. Pitch Your Family and Friends
The potential investors you can easily sell your business idea to and instantly get their attention are your close family and friends. Gaining their confidence in your abilities to run your business won't be difficult.
5. Public Speaking Engagements
Public speaking is a good medium to sell yourself and attract the ideal angel investors to your startup. It gives you ample opportunity to convince your audience of your ideas using your unique value proposition. 
If you can deliver a persuasive speech, you should be able to attract good and quality investors to your startup.
6. Networking
Be intentional about attending and networking at business events. At industry events near you, you are more likely to meet potential investors.
There are so many things you can do to attract potential investors; from your dress to carriage, mannerisms, and finesse, you can catch the attention of many. Then go on to subtly pitch your idea to them, having all your facts and figures in check, tactfully answering their questions, exuding great charisma and confidence. The likelihood of attracting a good investor at industry events is very high.
7. Business Pitch Competitions
Business pitch competitions will give you a great advantage in finding perfect angel investors. These programs are designed in such a way that the investors are already there. All you need to do is to convince them with proven facts and figures to invest in your business.
8. Know Your Numbers
One of the things that will help you get the attention of investors is know your numbers. How well do you know your numbers? Again, if you've done good research or have documented your data and your startup is already running, you should know your numbers. You would need it to convince your potential investors.
You should be ready to answer questions too. Despite the good business plan, you've written and a good pitch or speech to communicate it, knowing your numbers is very important. a potential investor would still ask you lots of questions.
9. Seek Mentorship
Pay for mentorship or pay to get access to potential investors. A mentor is someone who has experience in the field you are just beginning to play. Most mentors are willing to guide you on how to go about your business the right way.
You can also carry out volunteer services for a potential investor. Offer your skills and services to them voluntarily. Once they see how good and well-equipped you are, they may choose to honor you with their advice, support, and investments.
5 Ways to Be a Great Leader at Work
Starting a New Job? Here Are 5 Tips You Need to Know
How to Start a Money Lending Business (Step-by-Step Guide 
10. Invest in Your Marketing
Sell yourself and your startup with every opportunity you get. Be very intentional about it. Document and share your journey as you go. Show proof of major activities going on.
Be loud about what you do. Talk passionately about your business. Be so good and so loud to the point they can't ignore you anymore. This a subtle way of attracting investors and you might just be lucky that one or two might reach out to you before you even reach out to them. A great place to start marketing your startup is on social media. Equip yourself with all the laws of social media marketing .
RELATED ARTICLES MORE FROM AUTHOR
How to Start a Home-based Craft Business Online
13 Trending Business Opportunities to Start in New Jersey
15 Best Business Ideas for Instagram Influencers
Leave a reply cancel reply.
Save my name, email, and website in this browser for the next time I comment.
Connect with Us
Editor picks, why do you need a recognition programme for your organisation, e-commerce: a lifeboat for small businesses to survive amid the coronavirus pandemic, how to protect yourself from online threats, even more news.
POPULAR CATEGORY
Business 552
Finance 178
Marketing 159
Business Tips 137
e-Commerce 128
Privacy policy
Write for Us
Privacy Overview
Join Our Email List For Weekly Business Tips & Strategies
Thank you for subscribing to our newsletter. Click here to join our Telegram community.

Customer Reviews
Net 30 Account
Wise Services
Steps & Timeline
Work at a Glance
Market Research at a Glance
Business Plan Writing Services
Bank Business Plan
Investor Business Plan
Franchise Business Plan
Cannabis Business Plan
Strategic Business Plan
Corporate Business Plan
Merge and Acquisition Business Plan (M&A)
Private Placement Memorandums (PPM)
Sample Business Plans
Professional Feasibility Study
PowerPoint Presentations
Pitch Deck Presentation Services
Business Plan Printing
Market Research
L-1 Business Plan
E-2 Business Plan
EB-5 Business Plan
EB-5 Regional Centers
Immigration Attorneys
Nonprofit Business Plan
Exit Business Planning
Business Planning
Business Formation
Business License
Business Website
Business Branding
Business Bank Account
Digital Marketing
Business Funding Resources
Small Business Loans
Venture Capital
Net 30 Apply

Frequently Asked Questions
Business Credit Cards
Talk to Us 1-800-496-1056
Investor Grade Business Plans
Investor Business Plans to target investors.
Talk to Expert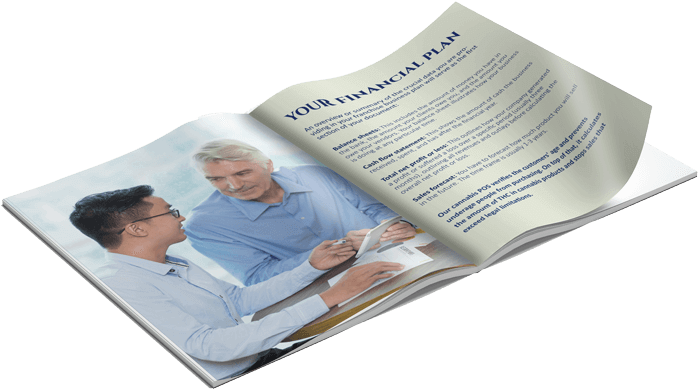 Investor Business Plan Writer
(Write your Investor business plan with a professional)
Investor business plans approach planning from the eyes of potential investors. These plans emphasize the expected return on investment (ROI), the strength of company leadership, the viability of the company's concept and product or service offerings, and the expected use of funding. These plans prioritize easy access to information and get straight to the point. Here are some quick facts about investor business plans.
Investor Business Plans are Ideal For
Investors, equity financing or partnerships
Start-ups, seed or early-stage companies with a strong concept and or following
Expanding businesses that can showcase their ROI upfront
Established business owners looking to fund a new venture
Schedule Your Consultation Today!
View investor business plan, plan template.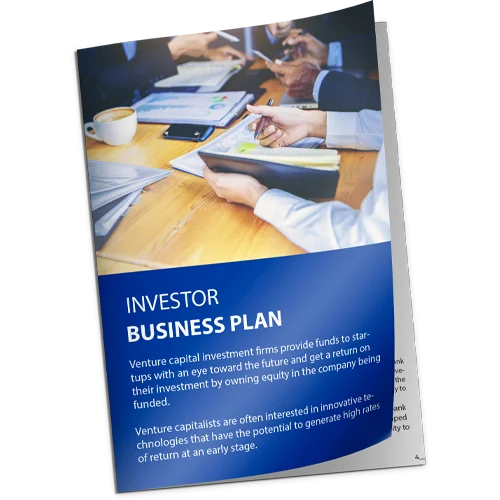 Why Choose Us
Expertise and experience.
Experienced Cannabis plan specialists for expert guidance and assistance.
Customized Approach
Tailored plans designed specifically for your unique business needs.
In-Depth Market Research
Thorough market research and analysis to provide valuable industry insights.
Financial Projections
Detailed financial projections and strategic guidance for optimal performance.
Proven Track Record
Successful funding and client outcomes.
Timely Delivery and Support
On-time delivery and ongoing assistance.
What Our Investor Business Plan Includes:
Executive summary, marketing strategy, competitive advantages, management & personnel, investment analysis, product & service description, company overview, use of funds, swot analysis, barriers to entry, branding & marketing, pro-forma financials, venture capital business plan for investors.
Venture capital investment firms provide funds to startups with an eye toward the future and get a return on their investment by owning equity in the company being funded.
Venture capitalists are often interested in innovative technologies that have the potential to generate high rates of return at an early stage. A VC business plan will showcase the expected return on investment and the ways your company stands out for a long term.
Pro Tip: Here is a step by step guide on 5 best places to find venture capitalist .
Angel Investor Business Plans
What is an angel investor? Angel investors are usually successful entrepreneurs or wealthy business people who are willing to invest in a good business opportunity. 
Angel investors have a more involved relationship with the companies they invest in, and they typically look to guide an entrepreneur who is building a company in a field the investor is familiar with.
An angel investor is likely to expect more personal interaction with your company leaders and may wish to develop something of a mentorship relationship with them. A business plan intended to create that kind of relationship with an angel investor will emphasize the company's leadership and their connection to the industry
Private Investors Business Plan
How to find private investors business plan? Private investors are often found within a business owner's personal creates a tautology circle of influence and can be anyone from family and friends to professional investors and speculators.
Treating these important business partners with the same level of respect and professionalism that you offer an outside investor is a just good business, and providing a business plan that shows exactly how their funds will be used, and what their return could be, can help create a solid working relationship, even with family and friends.
Regardless of the kind of investor, you hope to approach, asking someone to offer money in support of your vision is a big request. From high-profile investors to family members offering their savings to help you reach your dream, every potential investor deserves to understand the opportunities and risks involved with your company.
The Investor Business Plan offers potential investors an easy-to-follow and concise look at your company. The finished plan is typically about ~35-40 pages in length, including color charts and graphs, and consists of the following components:
Every plan includes our suite of professional services
You'll receive a document written in Microsoft Word, financials custom-built in Microsoft Excel, and a finished plan laid out in professional graphic programs by skilled designers.
Pitch Deck (Optional)
A Wise Business Pitch Deck helps direct investor attention to the points you most want to emphasize while offering a condensed pitch your presentation to potential funding sources. Each concise, visually appealing M&A Business Plan presentation for investors is carefully written and designed to support your investor business plan perfectly.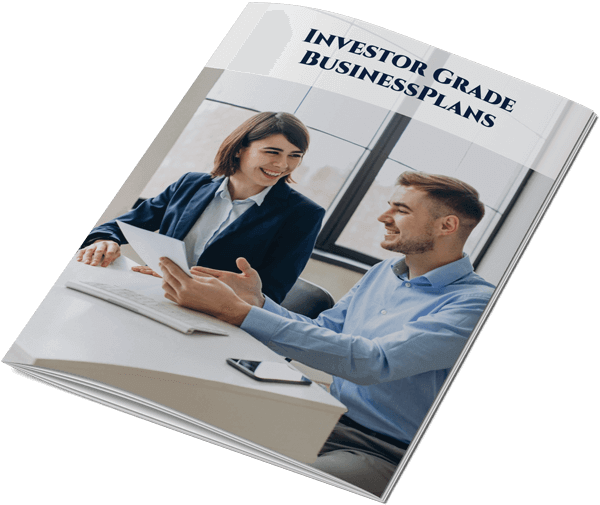 Investor Business Plan Audience
Investor plans are perfect for those seeking any kind of investment, from working with venture capitalists or angel investors to approaching friends and family. These plans make a clean, professional impression and base their appeal on hard facts, accurate numbers, and in-depth research and financials.
How to Get Funding for a Small Business
A lot of different kinds of decisions go into identifying and securing small business funding . Having the right kind of Investor business plan is one of the best things you can do to increase your chances of getting funded. 
A Wise custom-crafted Investor Business Plan is tailor-made to showcase your vision. If you're looking to raise capital through equity funding from venture capitalists (VCs), angel investors, or private investors, the Investor Business Plan from wise business plans is the right choice for you.
How to Write a Winning Business Plan for Investors
When most people begin the process of starting their own business , finding funds to make the dream a reality is one of the biggest things they'll face.
A lot of different kinds of decisions go into identifying and securing small business funding or applying for a small business loan. Having the right kind of business plan for investors in your business model is one of the best things you can do to increase your chances of getting funded.
A Wise custom-crafted Investor Business Plan written to showcase your long-term concept, and if you're looking to raise capital through equity funding from venture capitalists (VCs), angel investors, or private investors,  You can hire wise business plans for writing a winning investor business plan. Why ? Because we are professionals who are providing investor business plan writing services in the USA.
Get in Touch
Need to get in touch with us either fill out the form with your inquiry or call us at 1-800-496-1056 ., other types of ​business plans writing services.
Non-Profit Business Plan
Corporate Business Plans
Cannabis Business Plans
L-1 Business Plans
E-2 Business Plans
Merger and Acquisition Business Plans
Quick Links

Investor Business Plans
M&A Business Plan
Private Placement
Feasibility Study
Hire a Business Plan Writer
Business Valuation Calculator
Business Plan Examples
Real Estate Business Plan
Business Plan Template
Business Plan Pricing Guide
Business Plan Makeover
SBA Loans, Bank Funding & Business Credit
Finding & Qualifying for Business Grants
Leadership for the New Manager
Content Marketing for Beginners
All About Crowdfunding
A Comprehensive Guide to Venture Capitalists
EB-5 Regional Centers, A Step-By-Step Guide
Logo Designer
Landing Page
PPC Advertising

Business Entity
Business Licensing
Virtual Assistant
Business Phone
Business Address
E-1 Visa Business Plan
EB1-A Visa Business Plan
EB1-C Visa Business Plan
EB2-NIW Business Plan
H1B Visa Business Plan
O1 Visa Business Plan
Business Brokers
Merger & Acquisition Advisors
Franchisors
Proud Sponsor of




Angel Match /
Publications /
How to Pitch to Angel Investors: The Practical Checklist
All startups will eventually need to seek outside capital at some point in their startup journey. Partnering with angel investors can be a great way to get the funds you need to grow your business. To secure capital, you need to find an angel investor who can see potential in your startup by persuasively presenting your idea.
Setting up meetings and pitching your dream to angel investors is intimidating, no matter how you put it. You've put a lot of work into building your startup, and you're ready for the next phase. You just need the funds and some resources.
Once you secure that first meeting with an angel investor, you only have a short period of time where you can pitch your idea and impress potential angel investors to compel them to invest in your startup. This practical checklist will help you to understand how to best pitch to angel investors to secure the funding you need quickly.
What is an Angel Investor?
Angel investors are individuals who come from the business world and are often small business owners themselves, professionals, company executives, and more. They have a high net worth and the money to invest and are always looking for a new opportunity to make a significant return. Angel investors offer promising startup funding, especially in the early stages of development, in exchange for equity in the company.
Where Do You Find Angel Investors
When you're ready to bring angel investors to your startup, you have to find them first. If you're not already connected, you need to know where to start. There are a lot of platforms available that make finding angel investors seamless. Here are a few places you can start.
Online Platforms 
Networking events , social media , the practical checklist for how to pitch to angel investors to secure funding.
Pitching to angel investors can be tricky. Your business may not be fully established or have a strong customer base just yet. But pitching involves selling your startup through numbers, passion, and drive. You want to build a pitch deck that highlights who you are, the details of your startup, and what you intend to accomplish, all within a short timeframe. Here's everything you need to know to pitch to angel investors and secure that funding.
Learn about their accomplishments, any startups they've invested in previously, and their background. The more information you can gather, the more you can understand what excites them about investing in startups.
You want to consider who you are getting up in front of with every presentation. What are they looking for in an investment opportunity? Who have they invested in before? Are there any attributes they prefer in a business partner? You can use what you find to update and customize your pitch to better fit each angel investor's preferences. That way, you can improve your odds your pitch will resonate with more investors giving you a real chance to secure funding.
When you're a founder, you're a leader. You'll need to speak to many important people, including investors, your employees, and customers. You want to deliver your messages with confidence. Improving your public speaking skills is the ability to focus on commanding a room and grabbing attention using the tone of your voice, your body language, visual aids, and more. Improving your public speaking will allow you to confidently deliver your pitch and help you prepare for the unexpected, such as detailed questions or initial concerns.
Learn From Your Mistakes  – Not every pitch is going to go well, and there will be some that you will outright bomb. Think about questions you weren't prepared to answer. Maybe they misunderstood or didn't quite see the value based on your presentation. Most important is that you learn from your mistakes and work to improve your flaws to ensure the next one is better.
You'll have to pitch to many investors to get the capital you need to build your business. Polish that pitch deck, ask for feedback, and be authentic. You can help ensure your success by following this practical checklist to get you ready to knock your pitch out of the park.
When you're ready to start on your journey to find the perfect investor, it can be overwhelming. Get the help you deserve to get your startup off the ground. Angel Match can match you with over 90,000 angel investors and venture capitalists in one place. Learn more about how Angel Match works  here .