Film Business Plan Pro
Regardless of your experience, a Film Business Plan is the essential document to present to funders to obtain funding. It gives investors a clear blueprint of the project's potential and viability. 
Investors need concrete details and assurances before committing their capital to a film project, while the Film Pro Package helps you develop your idea and keep it on track.
From submitting to film grants, government funding, private investors to tax rebates, these documents are your crucial package you need to convince an investor.
Film Business Plan Template
Our Pro Package makes crafting a film business plan simple with easy-to-follow steps and examples.
The templates everything you need: Income Predictions, Budgets, and Contracts, which are key for securing funds from investors and organizations. This guide isn't just about paperwork; it's your roadmap to a successful film journey.
The Film Business Plan Pro Package includes:
Film Business Plan (10 Pages): An intuitive template that's easy to edit using the provided example, instantly showcasing your film's potential and crystallizing your vision.
Income Revenue Predictions : Estimate your film's revenue with ease, complete with an example, offering backers a tangible view of your film's lucrative potential.
Also Included:
Film Research and Development Budget
Film Non Disclosure Agreement (NDA)
Actor Contract
Film Crew Deal Memo
Extensive Tabbed Film Budget
Download, customize with ease from clear examples, and confidently approach investors. With the Film Business Plan Pro Package, you're not just prepared—you're ahead. 
Your Film's Journey Starts Here
Download the template and supporting documents directly to your computer, and open them in Word .docx and Excel formats.
Editing the text and images is a breeze, allowing you to tailor the plan to your unique project.
Save it as a PDF and send it to potential investors, confidently stepping into the spotlight to showcase your visionary film project.
Don't let funding hurdles hinder your film's potential; take action to give your project the best chance of success with the Film Business Plan Pro Package today.
Film Funding Pro Package $210.00 - 20% $168.00 Flash Sale Today Film Funding Package Add to cart
Included in the Film Business Plan
You have the power to impress investors and make your filmmaking dreams a reality. 
What's Inside the Film Business Plan:
The Film Business Plan Template is 10-page easy-to-use template designed to guide you through the entire process, saving you time and effort.
Executive Summary : A concise overview of your film project, including its concept, target audience, budget, and key personnel. This sets the stage for what's to come and captivates potential investors, while also keeping you focused on your core idea.
Film Concept : Dive deep into your film's story, genre, and intended audience. A compelling logline and treatment will leave investors eager to know more about your project, while guiding you in refining your creative concept.
Market Analysis : Understand your target audience, analyze the competition, and identify potential revenue streams. Learn from the success of similar films and tailor your approach for maximum impact, keeping your idea relevant and marketable.
Production Plan : A detailed blueprint of how your film will come to life. This includes the budget, shooting schedule, and the talented team that will be instrumental in its creation, ensuring you remain focused on the practical aspects of your project.
Distribution Strategy : A winning plan to get your film to its audience. Explore distribution channels and target markets, ensuring your masterpiece reaches the masses, while also considering the best approach to promote your unique concept.
Financial Plan : A comprehensive analysis of your budget, revenue projections, funding sources, and investment strategies. This section instills confidence in potential backers and keeps your financial goals in line with your creative vision.
Management Team : Showcase the impressive backgrounds, experience, and roles of the key personnel involved in your film project. Prove that you have the dream team to bring your vision to fruition, reinforcing your commitment to seeing your idea through.
Conclusion : A summary of the business plan's key points, reinforcing the viability of your film project and its potential for remarkable success. This summary serves as a reminder of your creative direction and the ultimate vision you strive to achieve.
Editing the text and images is a breeze, allowing you to tailor the plan to your unique project. Save it as a PDF and send it to potential investors , confidently stepping into the spotlight to showcase your visionary film project.
The Minimalist Guide To Writing A Film Business Plan
Film business plan essentials, movie pitch deck vs. movie business plan, legal aspects of film business planning, private placement memorandum, movie business plan template, tl;dr (too long; didn't read).
FAQs on Film Business Plans
Film Business Plan Glossary
A film business plan is important to raise money for a movie. This document outlines how you plan to produce and sell your film.
It's a confidential information overview that you'll "leave behind" with prospective investors after pitching. And it needs to be solid.
If you're like many filmmakers, you've likely come across at least a dozen examples of what should go into a film business plan created by film finance "gurus" who teach business planning but have never raised money for a movie.
Many of these people make an entire living creating movie business plans full of nonsense and stuff that doesn't work in the real world.
If this describes your plan, you are not alone.
As a result of all the terrible movie business plan information, many filmmakers get it wrong. So the first thing you need to do is stop listening to idiots. The second thing you need to do is cut your plan down to the essentials.
Take a few minutes and write out the following:
Executive Summary: A snapshot of your film and team.
Project Synopsis: The pitch.
Hypothetical Investment Return: How the investment could pay off.
Distribution Fees Example: A look at revenue sharing.
Timeline/Production Plan: Key milestones.
Bios/Resumes: Who's on board?
Budget Top Sheet: The financial outline.
Supporting Article: Why this film, why now?
Risk Management Details: The risks and the plan to tackle them.
Contact Info: Get in touch.
You might ask: "What if I just want to make movies and sell my movie?"
My response: "1995 called, and they want their dumb distribution plan back."
You might run into info about movie pitch decks when you're looking up how to create a movie business plan. But remember, they are not the same thing.
A movie pitch deck is a quick, visual look at your film. It's not for the money people or investors. It's for creative people, like directors and actors. It's about giving them a feel of the story and style. And hope that you can entice them to work with you.
On the other hand, a movie business plan is all about the details. It talks about money, timelines, and marketing.
This is stuff that investors care about.
It's your way of showing them how your film can succeed and make money. And importantly, it's about showing them that you're a professional.
And although it's detailed, a movie business plan is not a contract. It's just a way to show potential investors what you've got planned and how you aim to pull it off .
Creating a film business plan is a crucial step, but getting the funding requires more than just a well-laid plan.
In the U.S., laws are in place to protect investors from fraud. The Securities and Exchange Commission (SEC) oversees this, ensuring people aren't tricked into shady investments.
You'll need to decide on the legal structure for your film's business side. It could be a corporation, an LLC, or something else, each with its rules and benefits.
Get a good entertainment lawyer to help you through this.
Doing this will not only help you stay compliant, but doing things right also boosts your project's credibility in the eyes of potential investors.
They'll see a well-structured, professionally managed venture ready for investment. In this regard, the name of the game is compliance, transparency, and trust.
Your attorney will advise you on the steps you need to take before investors can fund your film . These steps usually include paperwork and other legal requirements.
Sometimes, your attorney may draft up a set of documents called a private placement memorandum. Like a film business plan, your PPM will outline the goals for your film.
It will explain the possible upside to your project. But unlike a business plan (a confidential information overview), it doesn't sugar-coat things.
It lays out the risks. That way, anyone considering putting money into your film knows exactly what they're getting into.
It is easy to feel overwhelmed when it comes to raising money. If that describes you, check out this business plan template .
Why Choose Movie Plan Pro?
Movie Plan Pro is more than just a template. It's a comprehensive guide based on Tom Malloy's experience raising over $25 million to produce multiple feature films.
Unlike the majority of templates out there, this movie business plan template is simple. Using it will help you quickly finish your film business plan so that you can focus on the next steps of the process.
User-Friendly: Movie Plan Pro is designed to be intuitive and easy to use, ensuring that filmmakers can finish the plan fast.
Comprehensive: It covers every aspect of a professional film business plan.
Proven Success: Backed by Tom's track record of securing film financing, users can access tried-and-tested tactics.
With Movie Plan Pro, filmmakers are not just filling in the blanks but are guided through creating a plan tailored to their specific film project.
Each section is complemented by tips and examples that breathe life into the plan, making it a dynamic tool for securing funding.
With Movie Plan Pro , ensure that your film business plan is comprehensive, compelling, and investor-friendly. Getting money to make your film begins with a plan, and there's no better companion than Tom Malloy's Movie Plan Pro.
Here's a quick overview of what goes into a movie business plan:
A film business plan is vital for securing funding focusing on essential content like team, budget, marketing, and sales strategy. Legal compliance and consultation with an attorney are crucial for credibility. A clear, simple business plan template streamlines the process.
Film Business Plan Questions
Here are answers to common questions on crafting an effective film business plan. From the basics to legal compliance, we've got you covered. Let's get started.
A film business plan outlines the budget, goals, and strategy to produce and distribute a film, targeting potential investors with detailed financial and operational information.
Be clear and concise, focusing on the budget, timeline, marketing, expected returns, legal compliance, and risk assessment.
A movie pitch deck is a visual presentation, giving a snapshot of a film project, typically aimed at creative professionals to attract collaborations.
A film business plan focuses on financial and operational aspects for investors. A pitch deck is a visual, concise overview for creative collaborators.
They ensure legal compliance and help set up the business structure, protecting filmmakers and investors.
A PPM is a document detailing the investment terms, risks, and rights for prospective investors. It's an investment document.
Online resources offer various templates. Choose one focusing on essential elements to attract investors effectively. We recommend Movie Plan Pro .
These key terms are essential for understanding the film business planning process and the steps involved in raising funds for a film project.
Film Business Plan : A document outlining how a filmmaker plans to produce and sell a film. It serves as a roadmap for the project and is presented to prospective investors after pitching.
Budget : A financial plan that outlines how much money is needed for various aspects of the film's production, including pre-production, shooting, post-production, marketing, and distribution.
Target Audience : The specific group of people the film intends to reach and resonate with. Understanding the target audience is crucial for marketing and distribution strategies.
Marketing Strategy : A plan that details how the film will be promoted to the target audience, including advertising, public relations, social media, and other promotional activities.
Sales Strategy : The approach for selling the film to distributors, streaming platforms, or other outlets. It includes strategies for negotiating deals and securing distribution agreements.
Securities and Exchange Commission (SEC) : A regulatory body in the United States that oversees securities markets and works to protect investors from fraudulent activities and scams.
Legal Business Entity : A formal legal structure, such as a corporation or limited liability company (LLC), established to separate a film project's assets and liabilities from the personal assets of the filmmaker.
Private Placement Memorandum (PPM) : A set of documents prepared by an attorney that outlines a film project's goals, potential returns, and inherent risks. It helps potential investors make informed decisions.
Compliance : Adherence to laws, regulations, and guidelines, particularly in the context of securities laws and regulations, to make sure that a film project is credible and transparent to investors.
Distribution Plan : A strategy for how the film will be released and distributed to audiences, including decisions about theatrical releases, streaming platforms, DVD sales, and international distribution.
ARTICLE BY Jason Brubaker
How To Sell Your Movie Idea (Without Movie Studio Connections)
The top ai filmmaking tools this year, producing a movie just got easier....
You're seconds away from the essential training, support, and accountability you need so you can professionally develop, fund, and produce your movie.
Copyright 2023 - Brubaker Unlimited LLC
Got any suggestions?
We want to hear from you! Send us a message and help improve Slidesgo
Top searches
Trending searches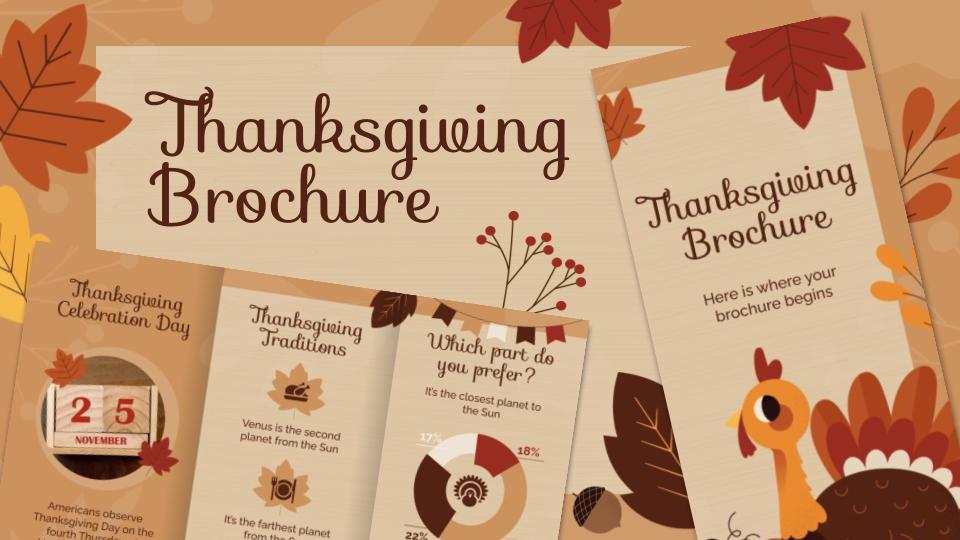 thankgiving
6 templates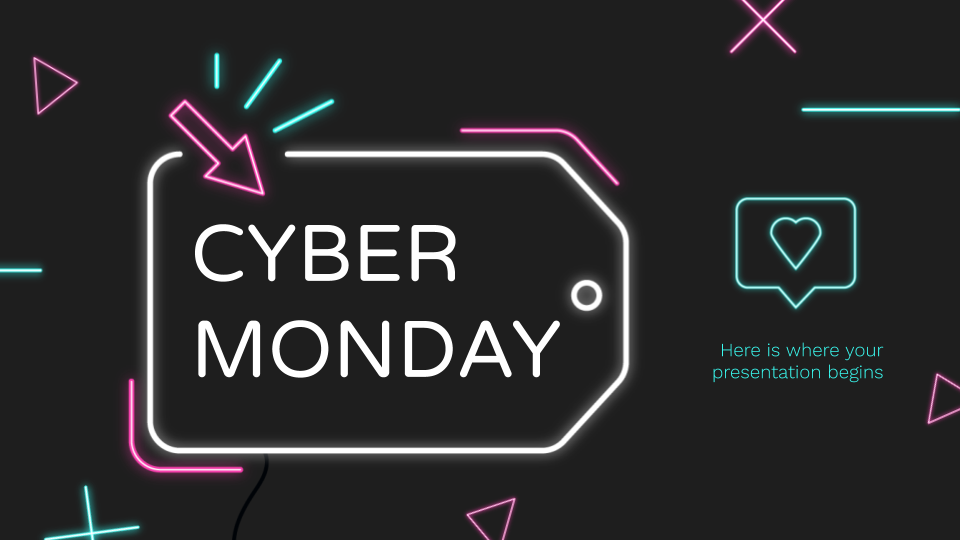 black friday
18 templates
winter holiday
21 templates
thanksgiving
38 templates
christmas tree
19 templates
ai technology
107 templates
What are you going to use your presentation for?
Presenting data
I'm not sure
Free vectors, photos and PSD
Free customizable icons
Free online template editor
Free editable illustrations
Free videos and motion graphics
New! New! Make quick presentations with AI
Film Business Plan
Film business plan presentation, free google slides theme and powerpoint template.
A business plan for a film is always a big challenge. This is why presenting should capture your audience right away, how can you do so effectively? With this template of course! Check it out, it has film-making gifs incorporated in the backgrounds to give your presentation a fun and cinematic feel. Present your film's storyline, budget breakdown, marketing strategy… Anything your business plan needs. Showcase your vision and passion for cinema with a very visual template that will catch everyone's attention.
Features of this template
100% editable and easy to modify
20 different slides to impress your audience
Contains easy-to-edit graphics such as graphs, maps, tables, timelines and mockups
Includes 500+ icons and Flaticon's extension for customizing your slides
Designed to be used in Google Slides and Microsoft PowerPoint
16:9 widescreen format suitable for all types of screens
Includes information about fonts, colors, and credits of the resources used
How can I use the template?
Am I free to use the templates?
How to attribute?
Attribution required
Related posts on our blog.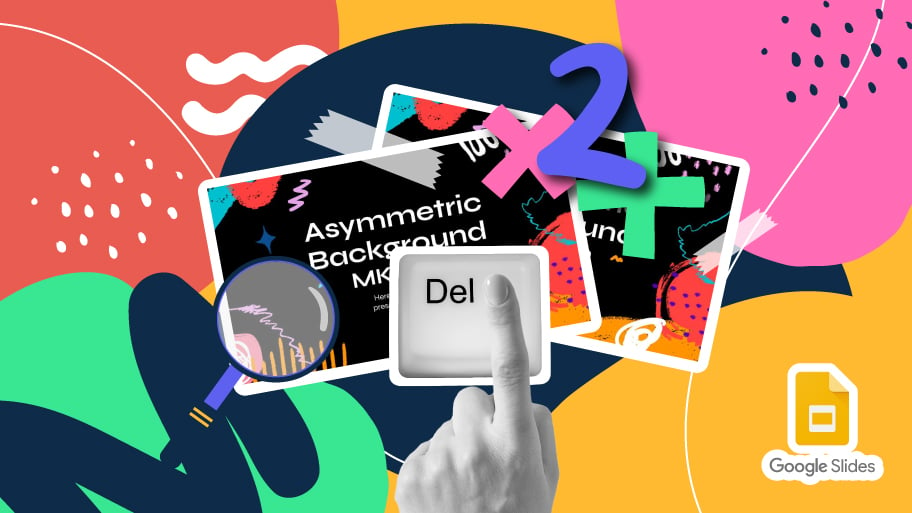 How to Add, Duplicate, Move, Delete or Hide Slides in Google Slides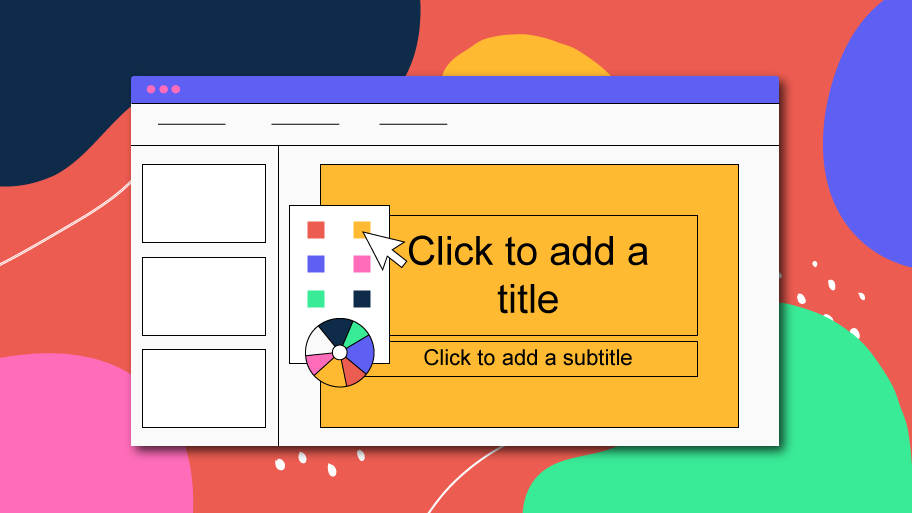 How to Change Layouts in PowerPoint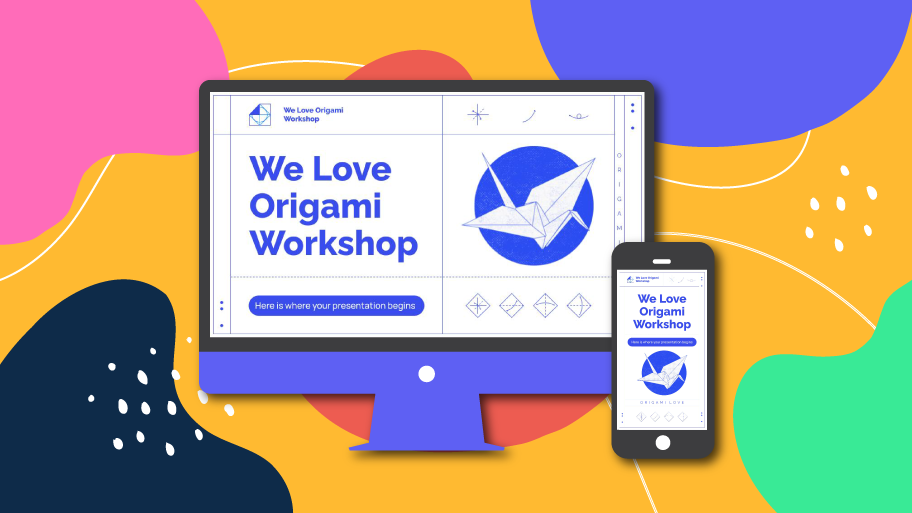 How to Change the Slide Size in Google Slides
Related presentations.
Premium template
Unlock this template and gain unlimited access 1000 Ways to Finance Your Movie
Looking for the best list of free film templates? Here we list all the great downloads, templates, samples, spreadsheets, contracts, agreements and much more so you can get started on your film financing right away. Many free film tools and samples exist across the internet and here is a great starter list of free budgets, guides, books and more for the Independent Filmmaker. Grab your Film Making Action Guide, Production Directory, Film Festival Report, Film Business Plan Sample, Cash Flow Report, Movie Budgets, Film Investment Memorandum and more today!
FREE 8 Week Film Financing, Film Investors and Business Plan E-Courrse Our free course includes a sample Film Business Plan Template excerpt (short version) and each week you'll receive your homework assignments. If you follow along and stick to the plan, it will be 8 short weeks until you have a complete film business plan and are totally ready to approach the film investors we teach you to find.
Film: Contract Law & Sample Agreements VLAA (Volunteer Lawyers & Accountants for the Arts) in St. Louis offers a selection of legal agreements such as Sample Collaboration Agreement, Sample Work-For-Hire Agreement, Sample Permission Form, Sample Personal Release Form, Sample Cast Member Deal Memo, Sample Crew Member Deal Memo and Sample Location Agreement.
Production Guild Accounting Free downloads for development and pre-production forms, setting up a production, production cashflow templates, bookeeping & accounting forms, forecasting & cost reporting, payroll, taxes and more.
Dependent Films Dependent Films has a great selection of free downloads, such as Script Breakdowns, Budgets, Call Sheets, Production Sheets and many more.
Sample Independent Film Prospectus (Crossing Walter Comedy)
Film Distribution List - indiefilmTO.com Film Distribution List (US/ Canada/ UK)
Filmmaking Stuff Sign up for the Filmmaking Stuff newsletter and instantly download their new freebie.
Film Industry Contracts John Cones, one of the world's most respected entertainment attorneys, offers many paid forms (some used to be free), examples, contracts and more. Yes, you will have to pay for some of them, but Mr. Cones is an attorney - do you really want freebie legal documents as opposed to those created by a film financing attorney?
Free Film Budget Template StudioBinder download
Free Sample Movie Budgets Great page of sample budgets and production forms. Some might be difficult to navigate without also buying the associated the books.
Film Budgeting Tips and Downloads Another free sample movie budget.
Crowdfunding Field Guide from Indiegogo (no longer free) The original guide to successful crowdfunding
Back to Top of Free Film Templates
Film Financing for Independent Filmmakers
Film Financing Lessons from the Pros
How the Best Independent Films were Funded
Indie Financing Tips
Independent Film Investors
Free Film Templates, Tools, Downloads and Samples
List of Film Grants
Top Expert Film Grant Tips
Documentary Funding Tips
List of Film Festivals
Prize Money to Make a Movie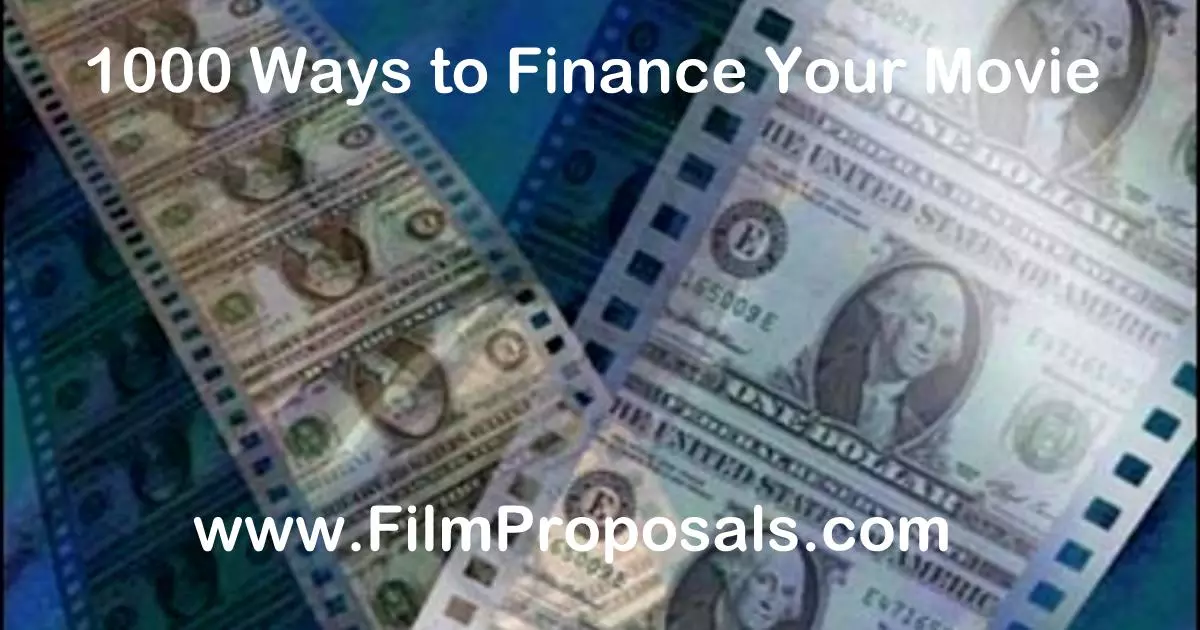 FilmProposals Best Sellers - 2023 Financing Toolkits & Bundles
NEW!!! Level up your Comparable Films Analysis using 20 Comparable Films. With our PLUS Bundles , you work directly with the expert analysts at Nash Info Services to select your ideal 20 comparable films from their full list of 20,000+ films . You get all the same reports as our standard sales projections PLUS expert advice on choosing your Comparable Films and an exponentially larger selection of films from which to choose.
This brand new service is offered with our Platinum Plus Bundle ($1,299) and Gold + 20 Films Financial Projections Bundle ($899).
Toolkits Start @ $99, Bundles Start @ $599 See All Financing Toolkits & Financing Bundles
Gold Toolkit
Financing Manual
Financial Projections Template
Business Plan Templates (Narrative & Documentary)
Investor Agreement Outline
Film Budget Template
Indie Film Pitch Deck
Custom Indie Film Database
BONUSES (MPA Market Stats, Dealmaking, Investor Tips, ++ )
Regular Price $303, Save $124
Gold Toolkit + Financials Bundle
Full Gold Toolkit
+ Professional Sales Projections & Investor ROI (10 Films)
Regular Price $802, Save $203
Gold Toolkit + Financials Bundle PLUS w/ 20 Films
+ 10 Additional Comparable Films
20 Films = Better Analysis for Investors
+ Choose from 20,000+ films
Platinum Bundle
+ Professional Sales Projections & Investor ROI -10 Films (Reg $499)
+ Film PPM Investor Agreement (Reg $499)
+ Filmmaker Legal Pack (Reg $129)
Regular Price $1430, Save $431
Platinum PLUS Bundle w/ 20 Films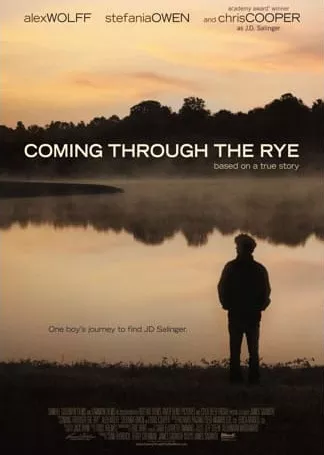 Just want to thank you for your materials and help over the past year. I could not have raised the $1.5 million or made this film without the materials you provided. The bargain of my career! - James Sadwith, Producer, Writer, Director, Coming Through the Rye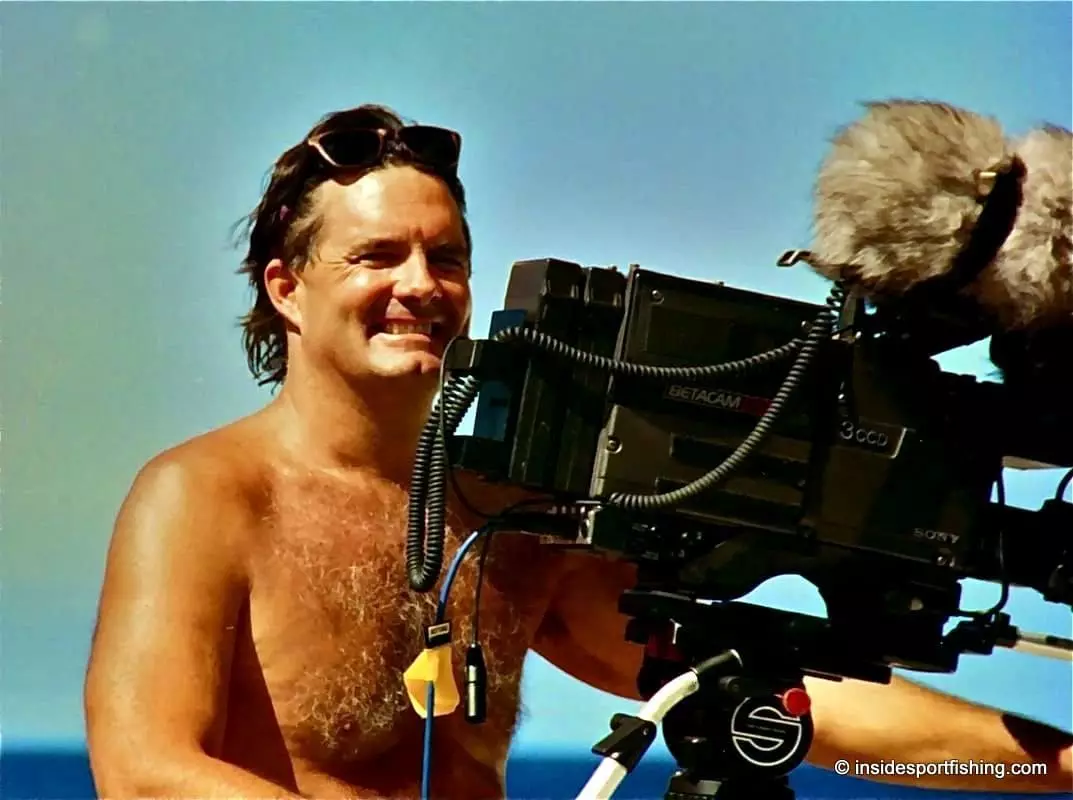 Finished my deck on Friday. Got it into a few potential investor's hands over the weekend, and by Monday had 3 out of the 10 available memberships spoken for at $160K each. The revenue projections and film comparable services by NASH, along with the business plan and pitch deck templates were instrumental in presenting the project in such a way that financially minded potential investors could understand the movie business, the market and how my project could possibly give them a substantial ROI. Melissa was amazing throughout the entire process. Always there to answer any questions. Couldn't have done it without you guys. Can't thank you enough. Best money I've ever spent. - Michael F, Executive Producer, Inside Sportfishing ( Gold + Financials Bundle )
FilmProposals Tools and Templates
Film Financing Bundles
Film Financial Projections Template
Film Business Plan Template
Documentary Business Plan Template
Film Financing and Investor Manual
Film Investor Agreement Outline
Film Investor Tip Sheet
Filmmaker Legal Pack
Indie Film Database
FREE Business Plan E-Course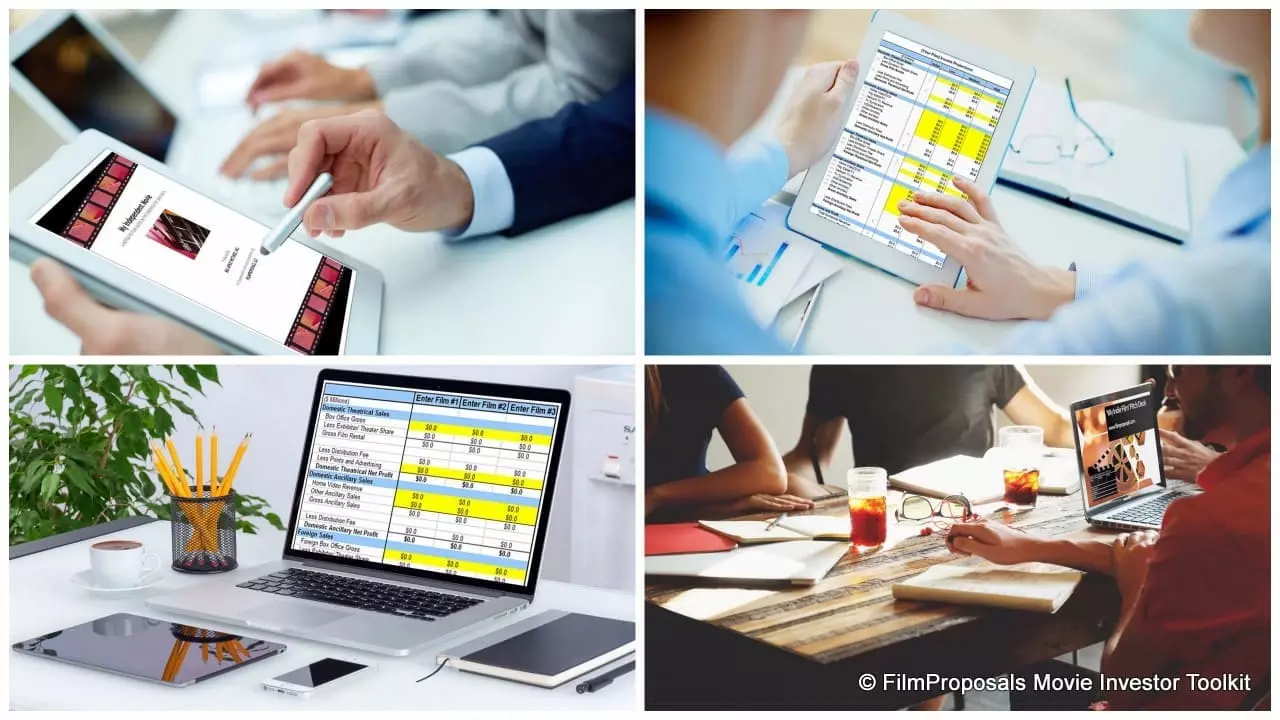 14+ SAMPLE Film Production Plan in PDF
Film production plan, 14+ sample film production plan, what is a film production plan, roles of the production team, how to write a film production plan, phases of film production, what is a film financial plan, what is the purpose of a production plan, what should i study for film production.
Film Production Four Year Plan
Film and Media Pre- Production Plan
Film and Video Production Plan
Film Post Production Plan
Film Division Production Plan
Film Production Plan Example
Film Production Assessment Plan
Film Application For Media Production Certificate Incentive Plan
Film Production Roadmap Plan
Film Production Financing Scheme Relaxation Plan
Film and Television Production Trainee Training Plan
Film Production Incentive Program Plan
Digital Film Production Plan
Pre-Production Activities on Film or Television Production Plan
Film Addendum to COVID-19 Production Plan
Step 1: write the project plan, step 2: take note as you brainstorm, step 3: draft a storyboard, step 4: create a shot list, step 5: prepare the call sheet, share this post on your network, you may also like these articles, 20+ sample marketing communications plan in pdf.
A marketing communication plan is an essential tool for any firm. Generally speaking, if you want your firm to succeed, you must implement an integrated marketing communication plan. Communicating…
53+ SAMPLE Study Plan Templates in PDF | MS Word | Photoshop | Illustrator | InDesign
When we were a student, one of the most important lessons is self-regulated learning. And we experience that through planning our studies, especially if there is an upcoming exam.…
browse by categories
Questionnaire
Description
Reconciliation
Certificate
Spreadsheet
Information
privacy policy
Terms & Conditions
Short Film Business Plan: Step-By-Step Definitive Guide
So you've got your short film idea and script. Now you need to plan out how you're going to get it made. That's where the short film business plan comes in.
A short film business plan is a document that outlines all of the aspects of your production , from start to finish.
Short Film Business Plan
What is a short film business plan.
A short film business plan is a document that describes in detail how your short film is going to be made.
You may have heard of a business plan being used for other types of businesses, but you may wonder why you need one for something as small and simple as a short film.
The fact is, even though making a short film is not as big or complicated as making a feature, it is still a major project with many moving parts and people involved.
You are still making something from scratch and you are still spending money to do so. That's why you need a short film business plan.
The main purpose of this plan is to get your short film off the ground. It will help you find financing and investors for your project, which are necessary to make sure that everything goes smoothly throughout the production process.
What Is A Short Film Business Plan?
A short film business plan is a road map for your entire production . It is a living document and should be updated during the film production.
Think of it as the roadmap to success on your short film project.
It can help you to:
Raise short film finance
Attract investors
Increase your chances of success
The purpose of a short film business plan is to summarize the potential of your project and describe how you intend to generate profits from it.
Often investors and other stakeholders will want to see some type of business plan prior to making a decision on investing in your project.
Film Business Plan Template
A film business plan template is a document that outlines the plans for a film project and how it will be carried out.
The business plan documents all of the information relevant to the production, including the finance, marketing, and distribution aspects of the film. A film business plan template should also include a summary of the script, details about cast and crew, and a brief biography for each
A film business plan template should contain details of the project's budgets based on estimates of its costs, research into the industry and market areas, and potential profits.
It is also common for investors to ask for a synopsis of the film's plot so that they can have an idea of what they are investing in. Film business plans often include details about similar films that have been made previously and their success rate, as well as information on any other films that are planned to be released around the same time frame as yours.
The business plan should also detail where you expect your audience to come from, what kind of advertising is going to be used to promote the project, who your target audience is going to be and how you expect to generate revenue through ticket sales or DVD sales.
This can help potential investors decide whether or not they are interested in investing in your project or if they think it is likely to succeed.
Structure Your Short Film As A Business
There are many similarities between the independent film and music industries, since both are largely built on passion and word of mouth. But the film industry is also a business , and if you want to make a living from it, you need to treat it as one.
A film career can be a daunting one to pursue due to the fact that there is no set path or even any guarantees that your hard work will ever pay off. You have to take responsibility for your own success.
Any artist knows that creating something is only half of the process; you also have to be able to sell it and distribute it in order for it to find an audience and generate revenue.
Film companies are already difficult enough to work with, so why make it more difficult on yourself? One effective way to open doors in Hollywood is by treating your short film like a business.
Do your research before you start writing and filming so that you know what you're selling. Be prepared with a clear distribution plan because distributors don't want just a good film – they want an easy sell as well.
Your short film should be structured around this key component — a great concept. The most important thing about your script is its concept, so be sure that it's unique, exciting, and well-written.
What Is Included In A Film Business Plan?
Every business plan is unique and will vary depending on the nature and scope of your project. There are, however, some basic template plans that can be used as a starting point for your film business plan.
The following is a list of topics you should include in any well-written business plan:
Executive Summary: The executive summary describes the business's mission, primary audience, target market, and products or services being offered. It also includes the organization's financial goals and objectives as well as projected sales information and marketing strategies.
Description of Company or Product: This section describes your organization or the product you are selling. Include any relevant details about your company including its history, founders and management team, as well as an overview of the product or service being offered; also include detailed descriptions of what makes your product or service unique from competitors.
Description of Market: Begin by describing the total size of the market you are pursuing. Next explain how many segments exist within this market and how you will serve each segment.
Short Film Marketing Strategy
It's easy to make a list of the things you think you need for your film, but figuring out how much it will cost is a different story. The first step in getting your film funded is coming up with a budget and an idea of how much money you're going to need.
I've met many people who have gone through the process of trying to get their films made only to be left with a raw deal and no money.
To help keep you on track, we've created a short film budget template with six different categories to help you figure out your budgeting needs.
Genre of film
First-time filmmakers often underestimate the production costs of their projects because they don't understand the differences in what it takes to make a documentary versus a narrative fiction film .
Your project's genre can have an enormous impact on many aspects of the production process — for example, a narrative fiction project will incur more costs than if it were to be shot as a documentary .
Script Length
If your script is 100 pages long, don't expect it to be shot in ten days like most short films are.
Every page in your script equates to at least one minute of screen time — a 100 page script would take at least 20 minutes to shoot.
Factor in additional days for casting, crew prep and location scouting , and you could easily see why a 100 page script would require anywhere from 30-60 days to shoot.
Short Film Budget Template
The Film and TV Industry is a big and dynamic place. There are many ways to make films, and the budgets can range anywhere from under $10,000 to over $1 Million.
The costs for a short film will usually fall somewhere in between those figures.
Trying to figure out how much a short film will cost you? Don't worry, I've got you covered!
Here's a breakdown of how much it might cost you to produce your film.
You'll be surprised at how little some films cost.
If you're planning on hiring cast and crew members, renting equipment, or using locations then you definitely need at least $10,000 to make it happen.
If you plan on doing everything yourself then $5,000-$10,000 might be plenty if your equipment is minimal and you don't have any locations.
Film Budget Template (PDF)
Crew costs are an important factor in the total budget for any film project because it will affect many other areas of the production. Your crew is going to be one of your biggest expenses so make sure you get them right by hiring experienced people who are reliable and professional.
It's better to have less crew members that you know will deliver quality work than a ton of people who are struggling and not getting the job done!
Short Film Funding
Short film funding is a difficult task, no matter what. Producing a short film requires much more than just the money that you need for production.
You need money for all the post-production costs, marketing, and distribution as well. A lot of people think that because it's a short film, they can do it on their own and save some money.
But unfortunately, it doesn't work that way. A lot of times when people are trying to produce their own short films or documentaries without any financial aid, they fail miserably because they don't have the right crew and equipment to get the job done.
If you are a director who has been working with really small budgets, you should start looking into getting some financial aid for your next project. It will give you the freedom of producing something you really want to do without compromising so much on the quality of the project.
One tip on how to find short film funding . Is to identify your target audience.
You need to know who your target audience is before you can market your film somewhere. You need to make sure that whatever source of funding you choose will be able to provide you with an audience for your movie.
This way, when you get the funding for your short film.
Short Film Production
A short film production is a fascinating process. It is a realization of an idea into a product and an investment of time, energy, and money.
Making a short film is not an easy task. It takes some effort, and it takes some planning.
A well-made short film can be an excellent calling card for any aspiring filmmaker, as well as a source of joy for the audience that views it. Truly great films – those that become timeless classics – are few and far between.
However, there are some common characteristics that truly great films share, regardless of genre or style. Understanding these traits can help you make a short film that will stand the test of time and enjoy widespread popularity with audiences.
A Sense of Style: While the underlying subject matter may be serious or emotional, the best short films infuse their stories with an element of style. Ultimately, this sense of style comes down to good storytelling technique, which must be carefully crafted to engage viewers in a limited amount of time.
A Sense of Humor: Humor is often an undervalued element in filmmaking, but it can be one of the most important elements in creating a truly memorable short film. Humor makes even the most serious situations more bearable for audiences.
Close Film Investors
What's the quickest way to get your film funded? Film Investors.
The first step in getting your film funded is coming up with a budget and an idea of how much money you're going to need. I've met many people who have gone through the process of trying to get their films made only to be left with a raw deal and no money.
The more money you have to make your film, the more freedom you will have and the better results you can get. With that being said, there are some great films that were made for very little money.
But for each of those successes there are many more films that never got made because they couldn't raise enough money.
Short Film Revenue Predictions
Let's take a look at the numbers for films with budgets of $1-5 million. These are the films that the Producers Guild defines as low budget and the Screen Actors Guild defines as micro budget.
What do they predict?
Intrepid Pictures, a short film production company, predicts $2.7 billion in revenue from short films in 2015, up from just $1 billion in 2010. Additionally, they predict that North America will produce $1 billion of that total figure and all other countries will produce $1.7 billion.
In 2012, North America produced just over $500 million and all other countries produced almost $1.6 billion. This shows an upward trend for North America and an upward trend for all other countries outside of it.
Is this growth sustainable?
Well, it depends on how you look at it. If you compare the growth to 2010 where short film revenues were only $1 billion then yes, they are sustainable.
However, if you compare them to 2012 where short film revenues were growing but still only reached $500 million then no, they are not sustainable, since growth is slowing down.
Short Film Production Forms
Here's a link to the famous short film production forms. I'm sure you've all seen these before, but in case you haven't, or if you are interested in a different aspect of the film industry then please read on.
This is a set of forms which can be used by a film producer to help structure the early stages of any short film production. Most of us have probably been involved in some kind of short film production at some time, so we know that it is all too easy for things to get out of control.
These forms are intended to help keep everything organised and make sure that everyone is clear about their roles and responsibilities on the team. These forms should be used by all members of the filmmaking crew and anyone else who is involved in making the film.
These pages have been designed so that they can be printed off, filled in, and then submitted as part of the planning documents for any short movie production.
Obviously there will be variations from project to project, but hopefully these forms will prove useful as a basis for your own personalised versions.
If you would like to suggest any other useful additions or amendments to these forms then please just let me know through the contact form on my blog.
Short Film Contracts
Short film contracts are generally a legal agreement between the producer and director of the film, or between the producer and a writer for a film script. A short film contract should be used if there is any money involved in the production of the film, or if any work is being done in the name of the company.
How to Write Short Film Contracts
When writing short film contracts, it is important to make sure that all parties involved have signed on to do labor in exchange for money.
It is also important to make sure that each party has signed on willingly.
If a party feels like they are being forced into signing a contract, it should be redone so that both sides agree on what will happen in regards to their agreements.
It is also important to note that there should not be any technical terms included in short film contracts.
This means that words like producer and director should not be used when describing those people who have agreed to work on a film project.
This can cause problems down the road because different people interpret these titles differently, which may lead one side to think one thing while another thinks something else entirely.
Short Film Distribution
A few years ago, a friend of mine was selected to attend the Sundance Film Festival . He was a producer on a short film that was chosen to screen at the festival, and he was one of three producers who received an all expenses paid trip to Utah for the event.
I asked him how to go about distributing his film after the festival and his answer surprised me. He said, "I have no idea what to do."
What followed was a confusing conversation about distribution — he wasn't sure if he wanted to show his film online or in theaters.
He didn't know how to find an audience or how much it would cost; he hadn't researched any aspect of distribution.
Distribution is not an easy task, but it's also not hard if you know where you want to show your film (theaters or online), if you have a plan for reaching your audience, and if you're willing to do some work once your film is ready for viewing.
I'm going to focus on the first step — how do you decide where you want your film distributed?
The two main options are showing your film online or in theaters. If you have a good reason for focusing on one over the other, such as wanting to reach as many people as possible then focus on online.
Short Film Business Plan Wrap Up
So now you've got a business plan for your film. Hurray!
But, how do you plan to implement it? What exactly will you do to acquire financing and make this film?
Well, the first step is to take some time and really think about what an independent film is.
Write down the answers to these questions:
What kind of equipment do I need?
How much am I looking at spending on equipment?
Where can I get the financing for my equipment?
Do I have any connections with people who can help me get the equipment at a discount?
What other locations or things am I going to need to secure in order to make my movie happen?
How much am I looking at spending on locations and things?
Where can I get the financing for those things and locations?
Do I have any connections with people who can help me out with my locations and things at a discount?
Who else is going to be involved in making this movie happen besides me?
Are they working for free or are they getting paid as well?
If so, how much are they getting paid?
How To Develop Your Brand: The Definitive Guide [With Examples & Tutorials]
Best Video Equipment Rental Options: Top 11 Choices
Matt Crawford
Related posts, 4 ways to storyboard if you can't draw: how to do it the right way, best stock music websites: top 36 royalty free music sites, the best of filmmaking & video production december 2017, storyboard dimensions: definitive guide to sizes, layouts & formats, how many scenes in a movie what you need to know, model release form: what you need to know, leave a reply cancel reply.
This site uses Akismet to reduce spam. Learn how your comment data is processed .
Username or Email Address
Remember Me
Registration is closed.
Pin It on Pinterest

Attorney Profile
General Counsel
Business Dissolution
Business Finance
Mergers and Acquisitions
Film and Television
Entertainment Finance
Intellectual Property
Testimonials
The Anatomy of a Film Business Plan
Making an independent film is like starting a company from the ground up: you're creating a brand, operating a business and selling a product or service. You will address issues such as raising capital, hiring talent, marketing and distribution, including, States' Blue Sky and Securities and Exchange Commission (SEC) laws, rules and regulations related to fundraising.
Generally, the first step to completing a film and exploiting it in the domestic and international markets is raising financing. Any movie proposal or investor deck that seeks to raise money from private investors, private equity groups and venture capitalists (VCs), will, in general, have to be supported by a good business plan. All the research and financial data involved in creating your business plan will be used to provide all the information you need in a pitch deck, film finance plan, prospectus and even in the  private placement memorandum  (PPM) (if you are using one).
The information that is usually included in a film business plan include:
1. Confidentiality Agreement:
Often a business plan may contain revelations or confidential information that the producer wishes to protect until the movie is completed and available to the public. In order to insure that potential investors or other third parties do not reveal the secrets, the business plan may include a confidentiality agreement, requiring that the potential recipient promise not to reveal any of the information given to them or contained in the plan.
2. Project Summary:
This is an overview of the project and the production company: the production company's mission, the kind of project, the logline of the project, the production team, the target market, distribution strategy, etc.
3. Story Synopsis:
This provides an overview of the story, characters and plot.
4. Investment Opportunity:
This focuses on why the film project should be made: it has the best chance to make a profit, the filmmaker has a unique insight into the subject matter that no one has heard before, the different ways the project can earn revenues, any niche audiences the film can target, the size of the market and how the producer plans to access it.
5. Project Team:
This focuses on who is managing/producing the project and why the producer and his/her team are the ones to make the movie. It may list any "bankable" or "bondable" attachments that will bring credibility to the project. Sometimes money well spent, even before funding is in place, is to hire legal and creative representation, a line producer and a good casting director. Production counsel will draft or review contracts and advise you in both the creative and the business aspects of development, production, content licensing, distribution and ancillary exploitation transactions. A line producer creates the budget. A casting director is helpful so you can cast and raise funding simultaneously. This is helpful when you need a name actor to raise the money and the money to attach the actor.
6. Marketing Plan:
This shows how the producer plans to build an audience around the film and drive significant revenue. For example, use of social media (including twitter, Facebook, Instagram, snapchat, etc.), film festival, and promotional campaigns, can serve to position the film in front of an audience, create opportunities for press coverage, and hopefully obtain positive reviews, good word of mouth and potential distributors.
7. Distribution Strategy:
This clearly communicates a realistic distribution strategy for how you plan to generate revenue on your film. Avoid using template-like business plans. Say which distribution platforms work best for your film, which ones work best for your different audiences, what your strategy is for getting onto these platforms, and once you're on these platforms, what your strategy is for maximizing your revenue on each of them.  It says if you will be going the route of traditional or non-traditional distribution, self-distribution, independent distributor, studio or network. It says what platforms you will use to land a good distribution deal, such as, aggregators, film festival premier, film market, big theatrical exhibitors, small art house cinemas, broadcasters or cable networks.
Traditional Distribution –
Traditional distribution platforms include:
 Theatrical – In a traditional distribution deal, theatrical release              comes first. The producer should be aware that only a small percentage of the films shown at even the most prestigious film festivals get theatrical distribution, and that it's incredibly difficult to get your film into one of the major festivals unless you are a producer or director with previous track record there.
Video on Demand  – This is digital and OTT/VOD (over-the-top and video-on-demand). VOD is now considered traditional distribution. VOD rights include TVOD (transactional video on demand), SVOD (subscription video on demand) and Add-Sponsored-Video-On-Demand (AVOD). TVOD includes Electronic-Sell-Through (EST) which allows the consumer to permanently retain a copy of the work, and Pay-Per-View (PPV). SVOD is a service that offers its subscribers a monthly subscription package for a monthly fee. An AVOD platform streams its library of content to consumers for free but inserts advertising into the program.
Broadcast  – pay TV, pay Cable, free TV
Home Video  – This involves the rental or sale of the film on DVD or Blu-ray for use on home television sets and other playback devices.
Non-Theatrical  – This involves the distribution of films for public screening to a gathered audience outside of traditional movie theaters. This includes airplanes, trains, ships, schools, colleges and other educational institutions, etc. A sub-set of Non-Theatrical rights are "Educational" and "Transportation". Educational specifically refers to a film being shown in an educational setting (in a classroom or on a school campus). Some distributors will handle only a film's educational rights. Transportation includes in-flight exhibition, ships at sea, oil rigs, military, etc. Some distributors will handle only the film's transportation rights.
Non-Traditional Distribution  – These are your DIY distribution options, also called self-distribution. The budget will dictate if a self-distribution route is right for your project. For example, if your budget is over $1 million, you may not make your money back, let alone make a profit. You'll either need traditional distribution, or a hybrid approach, that is, both traditional and non-traditional methods.Obviously, self-distribution is not easy. You're going to have to get creative with your marketing strategy and your budget. It helps if there's a niche audience for the film that you can market to and promote the release, such as, a school club or community organization. For example, if your movie audience is faith-based, religious, LGBT, or a college campus, traditional theater exhibitors may not be able to promote within those communities as well as the filmmaker who has created a work geared toward that particular audience. Self-distribution includes:
Foreign  – DIY international sales will be costlier and will require more time and effort than setting up a basic domestic self-distribution plan.
VOD  – As film and digital are converging, there is increasingly more creative freedom for online content distribution. These includes "self-service" distribution platforms, where you pay no or a low upfront fee to access VOD and DVD distribution, but for a higher share of profits.
Home Video  – This is also known as direct-to-consumer. It includes physical DVD sales or digital download on your website.
Theatrical self-releasing  –  This is also known as "four-walling". You may plan to do a limited theatrical run to help build a buzz around your film that will drive eventual digital and VOD sales.
Non-Theatrical  – Generally, whenever this involves the exhibition of the film at hotels and airlines, this only works for star-driven narrative feature.
8. The Budget:
This says how much it will cost to take the project from inception through to release of the finished negative. The budget must reflect where you're at in your career, the choices you will make regarding the level director, cast, locations, wardrobe, props, set design, stunts and special effects needed. The budget must reflect what the project should cost to make, not what you want it to cost. Making the film for what it should cost is particularly relevant to maintaining a long-term relationship with your equity investors. The size of the budget directly affects the amount of money that needs to be raised, the investment strategies to employ, the financial caps placed by securities laws and regulations, the completion bond company and the type of collective bargaining agreements between the industry unions and the producer. The budget costs include:
Negative Cost  – This is how much it costs to produce and shoot the film. This is also called the direct production costs. This consists of:
Development – Getting from inception of the project through to a final script.
Pre-production – Building a team and planning the shoot.
Production – Shooting the movie, including fees for cast, director, producer, crew, locations, security, sets, costumes, makeup, transportation, permits, equipment rentals, labor union (e.g. SAG-AFTRA, IATSE).
Post-production – Editing, visual effects, titles, sound design, duplication and licensing fees (including music, artwork, brand names, stock footage, etc.).
Insurance  – Liability insurance on the negative and videotape, sets, equipment, and property; workers' compensation insurance; cast insurance; and errors and omissions (E&O) insurance to cover problems with the script such as defamation or copyright infringement.
Contingency Reserve  – Typically 10% of the total budget. This is usually required by a completion bond company to be set aside in an escrow account to cover contingencies and "deliverables," such as dupe negatives for foreign distributors.
Completion Bond  – If you plan to borrow money for all or part of the budget, the lender, especially a bank, will demand that there is a completion bond in place. The completion bond company agrees to pay those fees in excess of the 10% contingency. The bonding company charges a fee, typically up to 6% of the budget (including the fee).
Deferred Compensation  – This covers income earned but not paid to cast, crew or other parties. This expense must be separately identified in the budget since this reflects the cash needs of the project and any additional royalties and residuals that will be paid to the deferred income participants.
Legal Fees  – This covers costs to hire a lawyer or production counsel to do all the legal work on the film.
Marketing and Promotion  – The budget must have enough left over to do the festival circuit and launch the initial marketing campaign for your film. These include: costs of film festival submission fees, deliverables and travel to festival premiere; costs to hire a publicist; and costs to attend film markets (AFM, EFM, Cannes, MIPCOM, MIP, etc.) and meetings with sales agents, potential distributors and networks to try to sell the finished negative.
Distribution – Most distribution expenses, such as, the costs of advertising and preparing release prints (P&A), are generally not included in the budget. However, unless your picture comes within the rare case that a distributor pays you to distribute your movie, you should plan to spend some money for your distribution. Often the distributor doesn't have the resources to do the grassroots marketing the filmmaking team can. Nevertheless, due to SAG-AFTRA budget caps, e.g., the Ultra Low Budget Agreement and Modified Low Budget Agreement, it can often be beneficial to raise your P&A budget at a later date, rather than including it in your budget.
9. Financing Plan:
This says what financing methods and investor risk-mitigating strategies are available to the producer that work best for the project. These factors will be influenced by the type of project: the budget, the genre, the level director and cast, type of story, and the relationships and track record of the production team. A typical  film financing model  can comprise any one or combination of the following:
Soft Money  – These include refundable and transferable tax credits, sales tax immunities, lodging exemptions, fee-free locations tax credits, cash rebates, grants, film funds (including regional funds that only need to be paid back if and when the film is deemed sufficiently successful), and foreign subsidies. Producers can raise from 50%-80% of their film budgets from foreign subsidies. Productions which qualify for tax incentives can receive from 25%-35% of their qualified production and post-production expenses. In a previous article I shared some information about  New York film tax credit incentives . Unlike grants, you can't spend a tax credit or rebate. Producer will have to spend money in order to get them (usually after production is completed). Therefore, for those productions which qualify for tax credits, producer will have to raise equity or borrow money to cover the full cost of producing the film.
Pre-sales  – These are financing in exchange for certain distribution rights within a particular foreign territory, usually in the form of minimum guarantees (MGs) or advance on future royalty income. Bank loans and gap/mezzanine financing are mechanisms usually used to cash flow pre-sales. Pre-sales may also be used as a tool in structuring foreign co-productions. The amount of MGs that the producer has the ability to negotiate depends on his (or her sales agent) negotiating strength (bargaining power) compared to the foreign distributor. That power can be based on any number of factors including whether there are multiple offers, the size of those offers, the projected commercial success of the film, the perceived value of the elements in the film, including, most notably the star-power of the actors. Nevertheless, the best a producer can hope for these days from the foreign markets is 80% of the budget. There are costs involved in putting pre-sales deals together. Packagers can take anywhere from 5%-15% of every sale. Foreign sales agents' fees vary between 15%-25% for obtaining distribution contracts only — and as much as 30%-35% should they secure a cash advance or bank contract.
Negative Pickups  – A negative pickup is a form of pre-sale deal, whereby the distributor (usually a studio) guarantees the producer that it will distribute the finished picture and reimburse the producer for an agreed amount for the negative costs, subject to the picture conforming to terms detailed in the negative pickup agreement. With distribution and reimbursement of production costs secured, the producer will then borrow money from a bank or other third-party lender using the negative pickup contract as collateral.
Production Loans  –  In order to secure a loan from a bank, a producer has to enter into pre-sales or negative pickup agreement, which are acceptable collateral. In the case of a pre-sales agreement, banks will usually lend no more than 80% of the face value of the collateral. The maximum amount of the loan usually depends on the bank's history with the distributor, country/territory, and/or producer. But from that sum, the bank will deduct its own fee. Once the loan is delivered, the producer must pay the foreign sales agent's fee. On the other hand, unlike, pre-sales, the bank usually lends up to 100% of the negative pickup contract value, and the lender just takes a basic origination/setup fee.Outside of banks, there are private individuals and private companies that finance films on so-called "debt deals (usually at interest rates of 10%-%15) against pre-sales agreement. Using a private investor to cash flow pre-sales versus a bank loan will dictate if you need a completion bond or not. In addition, some private companies will lend against tax credits or bankable tax rebates.
Gap Financing  – This covers shortfalls between the film's budget and what the producer is able to accumulate in soft money, pre-sales and equity. With gap financing, a lender provides a loan of between 10%-30% of a film's budget against the value of all the unsold foreign distribution markets. An experienced foreign sales agent/company makes an assessment of what these foreign markets are worth. With gap financing, the documentation and legal fees can be quite considerable, constituting another expense to be built into the budget. Some of these deals are structured as mezzanine financing.
Mezzanine Financing  – This is often referred to as "super-gap" financing. It is a junior debt capital for a portion of the film's budget against future revenue projections. It often gives the lender the rights to convert to an ownership or equity interest in the production company or underlying film project if the loan is not paid back in time and in full. This is a very risky form of capital investment and accordingly, usually carries interest rate of 15-20%. Mezzanine investment typically provides 65%-75% of the film's budget.
Foreign Co-production  – This include: (1) co-financing, where more than one party invests in a production to share both risk and upside; and (2) certain pre-sales. Some countries have co-production treaties with each other that provide tax benefits and/or subsidies when production companies from the two countries co-produce a film. These deals may also involve soft loans (i.e. at below-market rates of interest) and equity in form of services or equipment.
Donations and in-kind Contributions  – This include crowdsourcing to solicit donations by offering perks in exchange for financing. In addition, the producer may partner with service-providers such as production facilities, who provide services or goods for free, including, stock footage or editing services.
Sponsorships and Product Placement  – This include upfront funding via embedded product placements. Income from product placement can be used to supplement the budget of the film. Sponsors spend for placement in the film, based on the amount its brand is integrated into the storyline, including, the number of times its brand appears onscreen or is mentioned in the script. Product placement may also take the form of in-kind contributions to the film, such as free cars, watches or computers (as props or set-dressing). While no money changes hands, the films budget will be lowered by the amount that would have otherwise been spent on such items.
Ancillary Advances  – These are other downstream revenues, such as from music and publishing, merchandising or video games. Because these downstream revenues are dependent on the success of the film (e.g., there will likely not be any spin-offs based on the film until it is a box office hit), these amounts are speculative. Accordingly, these are harder advances to obtain, and will usually be discounted given the uncertain value.
Producer's Investments and Deferrals  – An actor, producer and crew may invest or defer his/her own fee for producing the movie. Note any restrictions on producer and crew deferrals (e.g., for calculating qualified costs for state tax credits purposes).
Bank Credit Lines  – If a producer has a sufficient track record and consistent volume of production, a direct bank credit line may be able to be secured. This will often take the form of a revolving credit facility. It is also possible to structure a bank line as "gap financing."
Private Equity  – The new and first-time producer usually has to go the private equity route. The other financing methods usually depend on relationships and track records the producer has, which, if you're a first-time filmmaker, you may not have. In general, unless you're a producer with a track record and strong connections, you may need to write a business plan (or a business-like plan) in order to get anyone to invest in your movie.With larger budgets, equity usually covers 25%-60%. For lower budget projects, equity usually covers 80%-100% of the budget. Generally, for the lower budget indie film, producer is unlikely to get pre-sales, mainly due to the inability to attract pre-sellable cast at lower budgets. Therefore, if your budget is $500,000 and you have pre-sales in your finance plan, it's a dead giveaway to the savvy investor that you do not know what you're doing.Private equity typically comes from wealthy or high net worth individuals (also called angels) and private companies. The producer can promise repayment from the domestic (USA and Canada) release and from unsold foreign territories and soft money not covered by production loans. If the producer manages to bring the movie in on budget, the funds that were held for contingencies can also be used to further repay the equity investor.
Depending on the amount of money involved, the nature of the potential investors and if the producer elects to use a prospectus or PPM, this section is somewhat optional. Nevertheless, the key to properly structuring documents that describe the investment opportunity is that all the information is true, accurate and sufficient to help the investor to completely understand the risks involved with an investment in the film industry. The potential investor should be advised that the producer makes no guarantees that the film will get a theatrical release, or that the film will make any money at all. The film & TV industry is a hit-based business. No matter how good the script, cast and execution, the investors are exposed to risks.
11. Comparables:
Film Comps are previously released movies that are used to estimate sales projections for the current project. Do not use comps that are older than five years. Use comps within the project's budget range, genre, sub-genre, subject matter (theme as opposed to story line) and potential audiences. Say where your comps were distributed, for how long, the number of screens and what those marketing strategies and logistics look like. Even better, if you can draw on your own experience with taking previous films to market and what your personal track record is. Show which of your comps did well domestically, yet flopped overseas, and vice versa.  You're probably thinking, the territory-by-territory sales technique makes it difficult to establish how successful some films have been worldwide. That's true. That doesn't mean you should ignore it. If you can't say how well films like yours do overseas, mention it, and say what will make your film marketable overseas, or why it will not. If you have answers, you're going to instill confidence.
12. Sales Projections:
This says what your realistic sales estimates are. Remember you will be sending your business plan to savvy investors and people who work in the movie industry. Be careful not to show basic assumptions that are so erroneous that they show you do not know what's going on. A common mistake in business plans is to equate box office success with massive returns for investors. For example, savvy investors tend to reject business plans which recite how "Paranormal Activity" cost $15 thousand to make and went on to earn $194 million in the box office to suggest that the investor will receive a big chunk of cash from the theatrical distribution of the film. This is because the advances or MGs paid for indie films are typically the only money the production company ever sees from theatrical rights.Show how your sales projections match with your planned distribution strategy. Explain any assumptions about your film, such as, it will be sold on a territory-by-territory basis or acquired in a worldwide all-rights deal. The prices distributors are willing to pay to exclusively acquire a film at any given time depends on several factors: does the film have A-list stars, is it considered commercial or have broad audience appeal in a specific region? You may even start with your projections as a baseline from which to build your financing plan.The type of information typically found in sales projections include:
Foreign Sales Revenue
Foreign Box Office  – This is how much money the film is estimated to make in theaters in the foreign territories. Less foreign exhibitor share (usually 40%-65% of box office gross), distribution fee (10%–30% of what's left from the box office after exhibitor takes its share), P&A, MGs, etc. Depending on what "back-end" agreements were or will be struck with the film's stars, writers, and director, residual payments and talent participations might also kick in, usually within 60 days of the film's release.
Foreign Sales  – This include VOD, pay cable, TV revenues and Home Video and foreign ancillary revenues. Less distribution fee, P&A, interests (against P&A spend), dues (e.g., talent guilds and distributor's association dues).
Domestic Sales Revenue
Domestic Box Office Gross  – These are theatrical estimates for the United States and Canada. Less distribution fee (including, sales agent fees and expenses, producer's rep fee), P&A, MGs, exhibitor share, etc.
Home Video, VOD, Streaming and Ancillary Revenues  – These are estimates from DVD/ Blu-Ray sales, VOD, Non-Theatrical, pay cable sales, network television, TV syndication, soundtrack albums and music publishing, and merchandising (e.g., toys, games, etc.). Less distribution and licensing fee.
Soft Money  – This lists the locale incentives and rebates on production.
13. Return on Investment (ROI ) / Anticipated Profits Over Time:
Most investors almost always skip to this. Therefore, it is very important that a good business plan set out exactly how a potential investor is going to get their money back and make a profit, how much time it'll take and the order in which investor will recoup its investment. Whether or not day-and-date theatrical and streaming release is part of your distribution strategy, you should show how your planned release will affect your recoupment schedule. For example, in a typical sales cycles, it may take 18-24 months after completion of the film before you can start positive cash flow. Another thing to keep in mind is the turnaround time on getting the tax credit for the rebate. In New York, for example, it may take 16-18 months to receive a tax rebate.
Revenue Waterfall  – This is the contractual order in which financial contributors to a film's production are repaid. From the total income to producer from worldwide sales and government incentives, any tax obligations and bank loan are repaid first. Next, the costs associated with arranging distribution, including, sales agent's fee and expenses, are paid. Next, you deduct investor's first share (up to 120% of their investment). Next, the completion guarantor is repaid. Next, payment of any deferments to talent. Finally, you deduct investor's share of profits (50%). Typically, any third-party talent participants (residuals/participation share) are paid from the producer's share of profits, except for those participations that are deducted "off-the-top", that is, before any division between producer and investor.The process of structuring the revenue waterfall is usually done when the producer negotiates the agreements between the parties. Therefore, in what order the monies are paid out – and to whom – will vary from one project to another. This is also why a well-structured business plan is so important.Since equity is customarily at the bottom of the revenue-sharing waterfall, one of the reasons why investors like to keep budgets low is that this accelerates the break-even point and improves the internal rate of return on that investment.
14. Project Schedule / Funding Release Schedule:
if funding source is already known and targetable, you have any talent attached, there are notable crew on board, and you are talking with sales agents, you will then provide an actual set of dates for pre-pro, principal, post, a few festival submissions, meetings with distributors and networks etc and theoretical release dates, usually anywhere from 6-to-12 months after film is completed, though sometimes sooner if going direct-to-digital or direct-to-video. National release dates of tent-poles and major studio releases must be carefully considered lest the indie film be forced out of theaters to make room. Depending on the genre, budget and type of film, producer must carefully consider the impact of a release of the film in foreign territories will have on domestic release, and vice versa.
Get in Touch With Us Or Vist Our Office For Consultation
Film Business Plan Template
Written by Dave Lavinsky
Film Business Plan
Over the past 20+ years, we have helped over 500 entrepreneurs and business owners create business plans to start and grow their film companies.
If you're unfamiliar with creating a film business plan, you may think creating one will be a time-consuming and frustrating process. For most entrepreneurs it is, but for you, it won't be since we're here to help. We have the experience, resources, and knowledge to help you create a great business plan.
In this article, you will learn some background information on why business planning is important. Then, you will learn how to write a film business plan step-by-step so you can create your plan today.
Download our Ultimate Business Plan Template here >
What Is a Business Plan?
A business plan provides a snapshot of your film business as it stands today, and lays out your growth plan for the next five years. It explains your business goals and your strategies for reaching them. It also includes market research to support your plans.
Why You Need a Business Plan
If you're looking to start a film business or grow your existing film company, you need a business plan. A business plan will help you raise funding, if needed, and plan out the growth of your film business to improve your chances of success. Your film business plan is a living document that should be updated annually as your company grows and changes.
Sources of Funding for Film Businesses
With regard to funding, the main sources of funding for a film business are personal savings, credit cards, bank loans, and angel investors. When it comes to bank loans, banks will want to review your business plan and gain confidence that you will be able to repay your loan and interest. To acquire this confidence, the loan officer will not only want to ensure that your financials are reasonable, but they will also want to see a professional plan. Such a plan will give them the confidence that you can successfully and professionally operate a business. Personal savings and bank loans are the most common funding paths for film companies.
Finish Your Business Plan Today!
How to write a business plan for a film business.
If you want to start a film business or expand your current one, you need a business plan. The guide below details the necessary information for how to write each essential component of your film business plan.
Executive Summary
Your executive summary provides an introduction to your business plan, but it is normally the last section you write because it provides a summary of each key section of your plan.
The goal of your executive summary is to quickly engage the reader. Explain to them the kind of film business you are running and the status. For example, are you a startup, do you have a film business that you would like to grow, or are you operating a chain of film businesses?
Next, provide an overview of each of the subsequent sections of your plan.
Give a brief overview of the film industry.
Discuss the type of film business you are operating.
Detail your direct competitors. Give an overview of your target customers.
Provide a snapshot of your marketing strategy. Identify the key members of your team.
Offer an overview of your financial plan.
Company Overview
In your company overview, you will detail the type of film business you are operating.
For example, you might specialize in one of the following types of film businesses:
Independent Film Production Company:  Smaller, "indie" film companies are outside the mainstream movie-making industry and have a unique artistic or creative vision.
Documentary Film Production Company: Single-subject or category film companies are dedicated to creating non-fiction films that explore real-world topics, issues, or stories.
Short Film Production Company: Short film companies showcase the storytelling skills of their artists and experiment with concise narratives.
In addition to explaining the type of film business you will operate, the company overview needs to provide background on the business.
Include answers to questions such as:
When and why did you start the business?
What milestones have you achieved to date? Milestones could include the number of customers served, the number of awards won by the films, or reaching a certain amount of revenue generated, etc.
Your legal business structure. Are you incorporated as an S-Corp? An LLC? A sole proprietorship? Explain your legal structure here.
Industry Analysis
In your industry or market analysis, you need to provide an overview of the film industry.
While this may seem unnecessary, it serves multiple purposes.
First, researching the film industry educates you. It helps you understand the market in which you are operating.
Secondly, market research can improve your marketing strategy, particularly if your analysis identifies market trends.
The third reason is to prove to readers that you are an expert in your industry. By conducting the research and presenting it in your plan, you achieve just that.
The following questions should be answered in the industry analysis section of your film business plan:
How big is the film industry (in dollars)?
Is the market declining or increasing?
Who are the key competitors in the market?
Who are the key suppliers in the market?
What trends are affecting the industry?
What is the industry's growth forecast over the next 5 – 10 years?
What is the relevant market size? That is, how big is the potential target market for your film business? You can extrapolate such a figure by assessing the size of the market in the entire country and then applying that figure to your local population.
Customer Analysis
The customer analysis section of your film business plan must detail the customers you serve and/or expect to serve.
The following are examples of customer segments: individuals, schools, government entities, and corporations.
As you can imagine, the customer segment(s) you choose will have a great impact on the type of film business you operate. Clearly, individuals would respond to different marketing promotions than corporations, for example.
Try to break out your target customers in terms of their demographic and psychographic profiles. With regard to demographics, including a discussion of the ages, genders, locations, and income levels of the potential customers you seek to serve.
Psychographic profiles explain the wants and needs of your target customers. The more you can recognize and define these needs, the better you will do in attracting and retaining your customers.
Finish Your Film Business Plan in 1 Day!
Don't you wish there was a faster, easier way to finish your business plan?
With Growthink's Ultimate Business Plan Template you can finish your plan in just 8 hours or less!
Competitive Analysis
Your competitive analysis should identify the indirect and direct competitors your business faces and then focus on the latter.
Direct competitors are other film businesses.
Indirect competitors are other options that customers have to purchase from that aren't directly competing with your product or service. This includes large-scale movie film productions, and movies made for digital audiences only. You need to mention such competition, as well.
For each direct competitor, provide an overview of their business and document their strengths and weaknesses. Unless you once worked at your competitors' businesses, it will be impossible to know everything about them. But you should be able to find out key things about them such as
What types of customers do they serve?
What type of film business are they?
What is their pricing for their audience (premium, low, etc.)?
What are they good at?
What are their weaknesses?
With regards to the last two questions, think about your answers from the customers' perspective. And don't be afraid to ask your competitors' customers what they like most and least about them.
The final part of your competitive analysis section is to document your areas of competitive advantage. For example:
Will you provide options for digital audiences?
Will you offer services that your competition doesn't?
Will you provide better customer service?
Will you offer better pricing?
Think about ways you will outperform your competition and document them in this section of your plan.
Marketing Plan
Traditionally, a marketing plan includes the four P's: Product, Price, Place, and Promotion. For a film business plan, your marketing strategy should include the following:
Product : In the product section, you should reiterate the type of film company that you documented in your company overview. Then, detail the specific products or services you will be offering. For example, will you provide subject-specific film production, cameo digital film production, or foreign language films?
Price : Document the prices you will offer and how they compare to your competitors. Essentially in the product and price sub-sections of your plan, you are presenting the services you offer and their prices.
Place : Place refers to the site of your film company. Document where your company is situated and mention how the site will impact your success. For example, is your film business located in a busy creative art district, a business district, or a standalone building? Discuss how your site might be the ideal location for your film production and the customers you serve.
Promotions : The final part of your film marketing plan is where you will document how you will drive potential customers to your location(s). The following are some promotional methods you might consider:
Advertise in local papers, radio stations and/or magazines
Reach out to websites
Distribute flyers in local art shops
Engage in email marketing
Advertise on social media platforms
Improve the SEO (search engine optimization) on your website for targeted keywords
Operations Plan
While the earlier sections of your business plan explained your goals, your operations plan describes how you will meet them. Your operations plan should have two distinct sections, as follows.
Everyday short-term processes include all of the tasks involved in running your film business, including answering calls, planning and creating filming schedules, paying salaries, etc.
Long-term goals are the milestones you hope to achieve. These could include the dates when you expect to premiere your first film, or when you hope to reach $X in revenue. It could also be when you expect to expand your film business to include major production films.
Management Team
To demonstrate your film business' potential to succeed, a strong management team is essential. Highlight your key players' backgrounds, emphasizing those skills and experiences that prove their ability to grow a company.
Ideally, you and/or your team members have direct experience in managing film businesses. If so, highlight this experience and expertise. But, also highlight any experience that you think will help your business succeed.
If your team is lacking, consider assembling an advisory board. An advisory board would include 2 to 8 individuals who would act as mentors to your business. They would help answer questions and provide strategic guidance. If needed, look for advisory board members with experience in managing a film business or successfully running a small indie film company.
Financial Plan
Your financial plan should include your 5-year financial statement broken out both monthly or quarterly for the first year and then annually. Your financial statements include your income statement, balance sheet, and cash flow statements.
Income Statement
An income statement is more commonly called a Profit and Loss statement or P&L. It shows your revenue and then subtracts your costs to show whether you turned a profit or not.
In developing your income statement, you need to devise assumptions. For example, will you produce your first film in less than a year, or will you produce a large-scale film in 5 years? And will sales grow by 2% or 10% per year? As you can imagine, your choice of assumptions will greatly impact the financial forecasts for your business. As much as possible, conduct research to try to root your assumptions in reality.
Balance Sheets
Balance sheets show your assets and liabilities. While balance sheets can include much information, try to simplify them to the key items you need to know about. For instance, if you spend $50,000 on building out your film business, this will not give you immediate profits. Rather it is an asset that will hopefully help you generate profits for years to come. Likewise, if a lender writes you a check for $50,000, you don't need to pay it back immediately. Rather, that is a liability you will pay back over time.
Cash Flow Statement
Your cash flow statement will help determine how much money you need to start or grow your business, and ensure you never run out of money. What most entrepreneurs and business owners don't realize is that you can turn a profit but run out of money and go bankrupt.
When creating your Income Statement and Balance Sheets be sure to include several of the key costs needed in starting or growing a film business:
Cost of filming equipment
Payroll or salaries paid to actors and staff
Business insurance
Other start-up expenses (if you're a new business) like legal expenses, permits, computer software, and equipment
Attach your full financial projections in the appendix of your plan along with any supporting documents that make your plan more compelling. For example, you might include your movie set location lease or a list of props your business owns.
Writing a business plan for your film business is a worthwhile endeavor. If you follow the template above, by the time you are done, you will truly be an expert. You will understand the film industry, your competition, and your customers. You will develop a marketing strategy and will understand what it takes to launch and grow a successful film business.
Film Business Plan FAQs
What is the easiest way to complete my film business plan.
Growthink's Ultimate Business Plan Template allows you to quickly and easily write your film business plan.
How Do You Start a Film Business?
Starting a Film business is easy with these 14 steps:
Choose the Name for Your Film Business
Create Your Film Business Plan
Choose the Legal Structure for Your Film Business
Secure Startup Funding for Your Film Business (If Needed)
Secure a Location for Your Business
Register Your Film Business with the IRS
Open a Business Bank Account
Get a Business Credit Card
Get the Required Business Licenses and Permits
Get Business Insurance for Your Film Business
Buy or Lease the Right Film Business Equipment
Develop Your Film Business Marketing Materials
Purchase and Setup the Software Needed to Run Your Film Business
Open for Business
Where Can I Download a Free Business Plan Template PDF?
Click here to download the pdf version of our basic business plan template.
Our free business plan template pdf allows you to see the key sections to complete in your plan and the key questions that each must answer. The business plan pdf will definitely get you started in the right direction.
We do offer a premium version of our business plan template. Click here to learn more about it. The premium version includes numerous features allowing you to quickly and easily create a professional business plan. Its most touted feature is its financial projections template which allows you to simply enter your estimated sales and growth rates, and it automatically calculates your complete five-year financial projections including income statements, balance sheets, and cash flow statements. Here's the link to our Ultimate Business Plan Template.
Don't you wish there was a faster, easier way to finish your Film business plan?
OR, Let Us Develop Your Plan For You
Since 1999, Growthink has developed business plans for thousands of companies who have gone on to achieve tremendous success. Click here to hire someone to write a business plan for you from Growthink's team.
Other Helpful Business Plan Articles & Templates