Skip to primary navigation
Skip to main content
Skip to primary sidebar
Teaching Expertise
Classroom Ideas
Teacher's Life
Deals & Shopping
Privacy Policy
10 Smart Detention Activities for Middle School
October 11, 2022 // by Michelle Mandel
Teachers do not like being the bad cop! Detention is one punitive measure to take in response to negative behavior. Time to reflect on what you have done. This is counterproductive, children are acting out because they are in need of attention and guidance. So with these alternatives to detention, educators can connect, and boost students' confidence. gain trust and respect, and soon the detention room will be empty.
1. What's my purpose?
We are all special and have our own unique traits. As children get older they are told more often than not the negative feedback and not the positive behavior they demonstrate. Life is stressful and with the world changing around us, sometimes we forget why we are here, and why we all have a purpose.
Learn More: Prince Ea
2. Blackout poetry. Great instructional time
This activity is so much fun and really it does inspire anyone to be a "poet" or at least try and give it a go. Children who have never been exposed to creative poetry will love this because there is no right or wrong. This is cool and interesting.
Learn More: The Daring English Teacher
3. You just got school detention!
This is a funny sketch video about how playing a trick on someone can backfire and have consequences! Students in detention can talk about how sometimes playing tricks is all in fun and other times not worth the risk and could have serious consequences for misbehavior.
Learn More: Youtube
4. Laughter = positive school culture
These games are meant specifically to make kids feel safe and relaxed, so they can release some stress. Harsh punishments don't work. Get kids talking to help reduce disruptive behavior! For a middle school play Mad Dragon, The art of conversation, Totika, and more!
Learn More: Education And Behavior
5. Great assignment for detention-reflection
This is a great way to get kids to do something with their hands while they are working on their self-portraits they can have guidance and assistance from the teacher. This activity will relax them and put them at ease so they can reflect on any bad behavior.
6. Express yourself through a rap!
Rap music is loved by middle school children and creating your own rap about how things make us feel. "How we don't like school but being rude in class is not cool! " This exercise will give the children a chance to vent and de-stress while in detention. Great video and educational too!
7. Think Sheet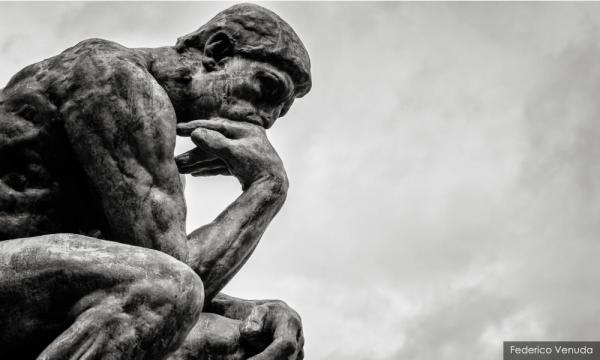 These are great reflection worksheets for students and can be adapted by grade level. to fill out. easily and it can lead to some open conversation with the teacher or monitor. Children will learn what they can do better next time and how to avoid conflict.
Learn More: Art Teachers Help Al
8. Make Jails for phones- an original detention idea
Mobile phones in the classroom disaster! Classroom expectations must be known, and it is imperative that we have some creative ways to get kids to give up their phones. These are easy to make and make class rule posters about why phones are so distracting.
Learn More: Pinterest
9. Lunch detention
Lunchtime is a break but others might be going to lunch detention, where they will eat in silence, not look at anyone and reflect. Well, this is the best opportunity to teach nutrition and have a talk about eating healthy and being responsible for our actions.
Learn More: 20 Teacher-Approved Nutrition Activities For Middle School
10. Punch Ball
Teachers think that if they use punch balls in the dentition room it will cause more aggressive behavior. On the contrary, children need to vent because sometimes life isn't fair. We have needed to change the old measure for decades and think creatively about time-outs.
Learn More: Therapy Sensory
3 Alternatives to Assigning Detention
Developing relationships with students to help them make positive choices requires planning and patience, but the work pays off.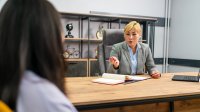 There may be times when you have reached the end of your patience with a student's behavior. They may disrupt learning or repeat a negative behavior too many times. What do we do as teachers in these scenarios? Sometimes the simple answer is assigning detention.
Yet detention is not an effective discipline tool for some students , and in fact it might increase the recurrence of negative behavior. Detention and other punitive measures, like suspensions and expulsions, can contribute to other issues , such as recidivism among students, despite harsher or longer punishments. These measures have the potential to increase apathy and defiance. They can jeopardize teachers' and staff's efforts to build relationships and trust. Finally, they can have a negative effect on a student's academic performance.
There is evidence of racial and ethnic disparities among students assigned to detention. In 2014, the U.S. Department of Education's Office for Civil Rights sent a letter to educators outlining the disparities and offering alternatives to detention and suspension. Instead of detention, the DOE recommends restorative practices and positive interventions, such as counseling.
There may be severe circumstances that require removing a student from the school environment and placing them on off-campus suspension, such as hitting, fighting, threatening, or verbal assault. But before submitting a detention referral form for minor, day-to-day offenses, consider these three alternatives.
One suggestion is to create a reflection room in place of one for detention. In it, teachers, administrators, caregivers, and the student go through a reflective process to understand the root cause of a conflict and assist the student in understanding and identifying better options. Reflective practices teach students what actions they can take in the future when confronted with difficult situations.
As a middle school assistant principal, I recently had two students referred to me for pushing each other during recess. As I spoke with each of the students individually, I realized they had very different perspectives on what had occurred. "I tripped and landed on him. Really!" versus "He deliberately ran into me!"
These two students needed to learn how to see a situation from another person's point of view. They each wrote a narrative description of the scuffle as if they were the other person. I followed up with each student separately, and both realized that perhaps they had misinterpreted the other person's intentions. After writing a reflection, there's no guarantee that they will never push each other again. But maybe they'll take a moment to consider what the other person is thinking before they react physically.
Logical Consequences
If you are familiar with the concept of the Responsive Classroom , you might have heard about logical consequences . Instead of harsh punishment, the teacher gently instructs the student on how to correct their errors.
At the end of the discussion, students become empowered because the teacher assists them in reaching epiphanies like "When I knock things down, I have to help build them back up," "I can fix things when I mess up," or "My teacher helps me solve problems." If a student leaves a mess at the lunch table, the obvious next step is to clean it up. Please keep in mind that this is not a suggestion to assign illogical chores, such as "You forgot your homework, now scrape gum off the sidewalk."
The tone of the teacher is critical when using logical consequences. It should convey problem-solving and learning rather than anger or frustration. Maintaining students' dignity is essential for assisting them in learning from an experience.
Logical consequences do not always have to be negative. When students make thoughtful decisions that result in good outcomes, note it. Ask your school administration if they will accept "positive office referrals" in which a teacher refers a student for helpful behaviors. How cool would it be if your students routinely wondered, "Is she there for a positive referral?" whenever the principal called a student out of class.
Restorative Practices
Restorative practices, in a nutshell, teach students how to right the wrongs they have caused. They provide alternatives to using punishment and build healthier learning communities. To quote Arkansas principal Chelsea Jennings , "Kids who are frequently in trouble are often testing a system that has repeatedly failed them, but a restorative approach says 'we are not giving up on you.'"
If a student disrespects another student or staff member in words or actions, how can that student attempt to repair the harm done? A science teacher at our school implemented this approach when a student disrupted her class. The teacher informed the student that her disruptive behavior had taken away instructional time, and as a result, the student would have to help the teacher recoup some of the lost time by assisting with the prep for the next lab before school. Even if the student thought that prepping for a lab was enjoyable or fun, that student was fulfilling the spirit of the consequence: making up for the lost time.
Peer conflict resolution assists students in working to repair the harm done to another student. Students can be taught conflict resolution with the help of a faculty member or counselor. If a student uses a slur or disrespectful language, that student should investigate why that language is harmful. By conducting research first, the offending student can craft a more sympathetic and informed apology to the victim.
An example of this is a middle school student who made a racially insensitive joke. From speaking with the student, it was clear that he did not know the joke was offensive. He was repeating what he had read on the internet. After doing some research on the origins of the joke, the student realized why it was hurtful and sincerely apologized.
There would be no growth, no new understanding, no repairing of harm, if I simply assigned him detention.
The alternatives suggested above are not quick and easy. Some people will object, fearing that restorative practices are letting students off easy or with just a slap on the wrist. These are valid concerns, but one important point to remember is that restorative practices are preventive actions based on relationships.
Building the relationships necessary to guide students toward positive choices requires creativity, planning, and a lot of patience. So why do it? It pays off when students' behavior improves and the community becomes a more positive environment.
Teaching with Detention
Introduction
Far too often, students and educators struggle to see eye to eye. Teachers regularly disagree on methods of disciplining their students. Controversy arises, even, with the question of whether or not teachers should apply any discipline to their students, or leave it up to the parents. One of the most common practices in dealing with misbehaving students is holding after school detention. But by keeping students after school hours, are teachers exercising their rights, or going too far? Is detention an effective solution to class disruptions, or would it spur future problems?
Free resources across the internet allow for teachers to weigh detention and all of its possible alternatives.
Lesson Plan
Behavior Worksheets : Here, Worksheet Place provides dozens of worksheets for students that assist them in assessing their behavior and emotions. The worksheets include behavior contracts, bullying analyses, conflict resolutions, goal setting, and more. The page also includes resources for teachers, including classroom management checklists, and class rules that teachers can display on their walls. These tasks can be used as opportunities for reflection in place of punishment or can serve as activities to be completed during detention. These worksheets are mostly intended for younger students and can be completed inside or outside of regular class time.
Reflection Document : Pivotal Education provides this reflection worksheet to give to detention-serving students. The document is meant to outline an activity more productive than what is normally presented for students, and to prevent further behavior issues in the future. The questions on the worksheet force the student to identify and reflect on the people affected by their actions and ideas for preventing future issues. The open-ended questions within the document allow for flexibility for the worksheet to be used with virtually any age range.
Discipline Packet : This online packet from Teacher Beacon provides worksheets and for responding to misbehavior. The packet includes printable warning slips, a behavior contract, and a sample letter to parents. Also included are writing assignments to be completed by students who break classroom ground rules. Most of these assignments serve as consequences for minor infringements such as gum-chewing, tardiness, and disruptive behavior. The writing assignments can serve as lesser consequences to stop the behavior before further action becomes necessary. Teachers can utilize items within this packet to establish ground rules and to keep track of recurring offenses.
Do Detentions and Suspensions Work? : Here. Education World interviewed Annemarie Hillman, a policy fellow at Connecticut Voices for Children, to analyze whether detentions and suspensions prove themselves effective in schools. She classifies suspensions as ineffective since students tend to view them like vacations. Detentions, however, can work "if done right." They can serve as an incentive to keep students from repeating misbehavior. When students serve detention during lunch, they miss out on a social opportunity and in turn will be less likely to act up in the future.
New Direction : James Paterson from District Administration Media examines ways that adults are trying to implement disciplinary action into their schools. The article establishes that African American and special needs students face disproportionate rates of exclusionary punishment. According to a number of cited studies, students who receive detentions are more likely to drop out of school altogether. This article highlights alternatives that teachers have found to the standard sit-silently style of confinement. Allowing students to reflect on their actions and for teachers to coach struggling students proves much more productive. Teachers can read this article to determine improvements for the established practice.
Student-Run Courts : This article from The Guardian acknowledges the disproportionality of detentions in school systems and outlines a recent alternative to the custom: mock court systems. Rather than serve detention for certain offenses, students are to stand before a committee of their peers, make their case, and ultimately face fair consequences for their actions. The article praises this new approach, arguing that it prevents student-teacher discrimination in disciplinary systems and consequently fights the impelling school-to-prison pipeline.
Informational Sites
Defining Detention : Queensland Government provides a foundational understanding of detention and the common practices associated with it. The site outlines parameters for responsible behavior in a linked study, titled "Safe, Supportive and Disciplined School Environment Procedure." This page can serve helpful for those who may desire a better understanding of what detention is, or for educators unfamiliar with how to lead a session.
Responding to Bad Behavior : University of Florida's College of Education lists possible ways in which educators can respond to bad behavior. The items on this list can serve as alternatives to detention, a practice which may be the first thing that comes to mind. The actions can be applied to students of most ages. The approaches range from keeping a behavior log, to requiring a writing assignment, to revoking parking privileges for older students. While detention is one of the listed consequences, teachers can choose from any item on the list to enforce in their own classrooms.
Task Ideas : Study.com provides this list of tips and ideas for teachers choosing to hold students after school. The goal of the article and the tradition is to provide students with tasks that will prevent future mishaps and improve classroom behavior. The site lists tactics that teachers can employ, such as dialogue journals and reflection sheets, and links supporting articles for each strategy. The site lists four strategies for teachers, all of which can be stretched to fit students of almost any age range.
Young people often rave about how educational institutions take up so much of their time and teach them no real-life skills. They are, after all, full-time students by the age of six. Perhaps by making the time spent with students, detention included, more productive, teachers can allow students to further appreciate their education and apply themselves more in the future. Educators should make sure that any disciplinary measures they take have the students' best interests in mind. Schools should weigh circumstances to decide what method of discipline would be most fair for the students' and teacher's time.
Additional Resources
Middle-School : This neaToday article criticizes forms of discipline for middle-school-aged children. Author Sabrina Holcomb references the school-to-prison pipeline, a theory that correlates higher rates of suspensions and expulsions with a higher likelihood of those same students becoming unemployed and going to prison. When a student's learning is interrupted by such punitive measures, they are more likely to drop out of school and rely mainly on government-provided welfare programs. Holcomb acknowledges that the issue is not the fault of the teachers, but rather that of the broader school disciplinary system.
Detention Is Not The Answer : This literature review by Stephanie McCann from Northwestern College examines practices of institutional discipline, especially detention, and attempts to determine the most productive method for everyone involved. In the past, the practice has discriminated harshly against certain students. The author gathers that students for whom detention becomes a pattern experience major social and emotional consequences that affect them "for the rest of their life." She acknowledges alternatives for the penalty and suggests that schools find a consensus for what works for their students.
Example Guidelines : This site lists the guidelines for after-school detention at Lakewood Junior High School in California. The page delineates the school's specific regulations, including commonly broken rules, expectations for those serving detention, and principles of conduct for future reference. Teachers can utilize this site to gain a better understanding of how one school approaches its academic disciplinary system. Should they choose to administer detentions, educators can look to these clear-cut guidelines when crafting their own system.
Sign up to receive our monthly newsletter!
Academy 4SC
Educators 4SC
Leaders 4SC
Students 4SC
Research 4SC
Accountability
Product List
My Downloads
Checkout / Card
Terms and conditions
Printable Product List
Teachers who bought this publication also bought:
Contents list, name and school withheld., angry jedi in tes staffroom, hezwad, posting in tes staffroom.
International
Schools directory
Resources Jobs Schools directory News Search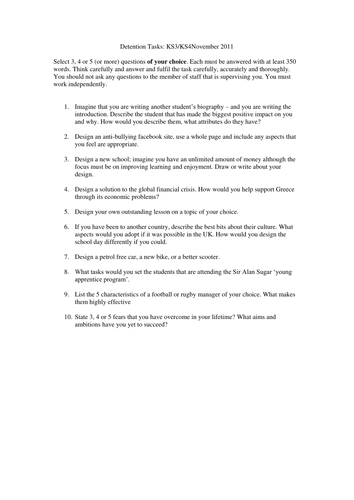 Detention/Reflective/Ctizenship tasks
Subject: Citizenship
Age range: 14-16
Resource type: Worksheet/Activity
Last updated
2 September 2014
Share through email
Share through twitter
Share through linkedin
Share through facebook
Share through pinterest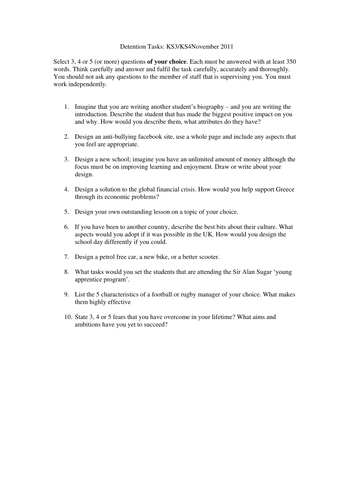 Tes classic free licence
Your rating is required to reflect your happiness.
It's good to leave some feedback.
Something went wrong, please try again later.
Thank you, this is a much more reflective exercise than anything we currently do. I will use this in my next detention supervision session.
Empty reply does not make any sense for the end user
RocketSteve
Report this resource to let us know if it violates our terms and conditions. Our customer service team will review your report and will be in touch.
Not quite what you were looking for? Search by keyword to find the right resource:
404 Not found
Improving Teaching
Behavioural psychology , Classroom
When do detentions work?
Mark has ignored repeated requests to do/not do something. I sanction his behaviour. What happens next?
In most schools, Mark resists initially in some way: complaining, or muttering perhaps. The sanction is imposed (he accepts a demerit or attends a detention), possibly through additional effort from me or a colleague. Then he's back in class. And sooner or later, he does/doesn't do the same thing again.
I've questioned the power of sanctions to change individuals' behaviour. Recently, I tracked down a study answering this question directly; inevitably, the answer was more complicated than I expected. So when do sanctions work? What makes them work? What do we do if they don't work?
Who do detentions work for? The evidence
The study looked at how 314 American 3rd – 8th graders (8-14 year olds) in one school responded to detentions, suspensions and other sanctions (Atkins et al., 2002). The researchers identified three groups:
Group 1 didn't receive a sanction all year (117 students)
Group 2 received sanctions in Autumn but none in Spring (62 students)
Group 3 received sanctions in Autumn and in Spring (75 students)*
This graph shows the average number of detentions for students in each group, each term:
Atkins et al., 2002, Figure 1b
For Group 2, detentions apparently worked. They got detentions in Autumn, fewer in Winter, and none in Spring. In the Autumn, Group 2 were indistinguishable from Group 3, in terms of the nature and severity of their misbehaviour. By Spring, their behaviour was indistinguishable from Group 1, who never got a detention.
For Group 3, on the other hand, the number of detentions (and suspensions – not shown on this chart) increased as the year progressed. Detentions led Group 2's behaviour to improve, but they seemed to make Group 3's behaviour worse. Not only were detentions and suspensions ineffective, they "may have served as rewards both for students and for teachers (Atkins et al., 2002, p.368)."
So sanctions work for some students, and really don't help others. This post discusses what makes sanctions effective and what we can do if they don't seem to be working.
1) What makes a sanction effective?
Potential/actual punishment is meant to change how attractive an action is: a student is meant to think 'I could call out, but it's not worth it.' It may not be effective if it:
Isn't immediate : how people choose depends on the options available and when they're choosing ; we prefer immediate rewards and delayed costs . Being seen as funny among peers now may outweigh the cost of a detention on Friday.
Is uncertain: a delayed sanction is uncertain – a student may hope their teacher forgets, lacks time to follow up or can be talked out of it; the student may be ill or miss school.
Is a rote punishment: sitting in silence, or even reading, may look like a punishment, but it neither deters nor corrects. Some students like sitting in silence; if they're not rethinking their behaviour, little is being achieved.
Creates conflict : Students don't want sanctions; teachers make mistakes and are often in a hurry. Yet unless we issue a sanction carefully, we may punish the misbehaviour but create fresh conflict
We have to address these challenges if our sanctions are to work. We can:
Prioritise immediacy over intensity : a ten-minute discussion after the lesson is likely to be more powerful than an hour's detention on Friday. (If a delay is unavoidable, we may make sanctions feel more immediate by encouraging students to imagine them now: "Think how frustrating it will feel to stay in over lunchtime… you need to focus on the task to avoid that.")
Ensure sanctions stick : students must be sure we mean what we say. Laura McInerney's brilliant blog post on this notes that being willing to use and enforce detentions meant that she "needed to give them out a lot less." (A schoolwide system may increase certainty).
Make detentions productive : they needn't be unpleasant – losing free time is a punishment in itself – but they shouldn't be fun (reading is not a punishment!) And they should involve something relevant to and amending for their behaviour. Laura's blog post describes a Book of Consequences : simply asking students why they're there, why their actions are problematic and what they're going to do next promises some kind of improvement; it can also reveal who needs a brief reminder and who needs intensive mentoring.
Say why and what next: Doug Lemov's Art of the Consequence (2015, p.406). covers this brilliantly. We need to mention the cause, say what the student should be doing, and offer 'bounce back' encouragement – then get on with the lesson: "You're calling out again, we'll discuss this after the lesson, make the last ten minutes a success." (We may also put students in credit : "You've done so well this lesson, don't mess it up now.")
These measures make sanctions more effective. Yet for some students, they still won't work.
2) Sanctions don't work for some students
The best-designed sanction may not help some students: Group 3 who got more and more detentions as the year progressed. Atkins et al. note that their findings concur with "a wealth of evidence that a focus on punishment alone will not impact many of the most severe types of offenses or reeducate the highest rate offender," and that, in many cases, they increase the rate of problematic behaviour (2002, p.369). For example, half of adults reoffend within a year of release from prison; for sentences of less than a year the figure is even higher (46.8%; MOJ 2020, p.11).
A rational explanation for misbehaviour assumes that students calculate:
(1) the benefit that one stands to gain from the crime; (2) the probability of getting caught; and (3) the expected punishment if one is caught. By comparing the first component (the gain) with the last two components (the costs) , the rational human being can determine whether a particular crime is worth it or not." (Ariely, 2013, p.14)
Sanctions won't work if:
Students aren't calculating. They may be behaving habitually, in which case their behaviour is more automatic than controlled. Atkins et al.'s Group 3 differed from their peers: among other things, they were much more impulsive.
The benefits (like looking good among peers) outweigh the costs (looking bad to teachers/parents). It's worth recalling Graham Nuthall's conclusion: "When there is a clash between the peer culture and the teacher's management procedures, the peer culture wins every time (2007, p.37)."
If students aren't calculating, or if our sanctions don't weigh enough on their calculations, increasing punishments will achieve little – or, as Atkins et al. found, prove counter-productive. I've noted elsewhere that I used reward and punishment instinctively, but that this is a naive and incomplete model of human behaviour . I've suggested a framework for encouraging behaviour change : we may think about habit formation , social norms and how we frame choices , for example. If sanctions aren't working, more/harsher sanctions are unlikely to help: we need to identify why the student is behaving as they are, and help them change.
3) Sanctions still matter
Yet misbehaviour still needs to be sanctioned, even if we don't expect the sanction to change the individual's behaviour. First, because we don't know who sanctions will work for until long after the event – letting students off may rob them of an incentive to change.
More importantly, sanctions show the wider community – the class, the school, society – what behaviour is expected and accepted. Dan Ariely (2013) has tested what influences misbehaviour extensively, focusing on cheating. In one experiment, students completing a task for financial reward saw a peer apparently cheating. If the peer's behaviour wasn't sanctioned, cheating doubled among the rest of the group (p.198-204).** Some students would never dream of misbehaving. But Ariely's description of locks in society may stand for sanctions in schools as well. Most locks won't stop a determined thief. They deter "morally honest people who might be tempted to try your door if it had no lock…. It's not that 98 percent of people are immoral or will cheat anytime the opportunity arises; it's more likely that most of us need little reminders to keep ourselves on the right path. (p.38)." Group 1 in the study described above never received sanctions. Maybe some were saints. For the rest, seeing their peers misbehaving with impunity might have tempted them astray. Sanctions help the community, not just the individual.
Conclusion s
Sanctions work for some students. They are more likely to work if they are immediate, enforced, meaningful and carefully-delivered.
Sanctions don't work for some students. If three detentions haven't made a difference, we need to do something else which will lead to actual change in behaviour and habits.
Sanctions show the whole community what's acceptable: sanctioning misbehaviour remains important, even if we don't expect the individual to benefit.
* Numbers don't add to 314 because some students received detentions in winter as well.
** In another condition, the peer (a collaborator of the experimenter) asks the experimenter if the instructions make cheating possible, but does not cheat themselves. The cheating rate decreased . So it's not rational calculation but social norms which makes a difference.
Ariely, D. (2013). The Honest Truth About Dishonesty: How We Lie to Everyone–Especially Ourselves. London: Harper Perennial.
Atkins, M.S., McKay, M.M., Frazier, S.L., Jakobsons, L.J., Arvanitis, P., Cunningham, T., Brown, C. and Lambrecht, L., (2002). Suspensions and detentions in an urban, low-income school: Punishment or reward?. Journal of abnormal child psychology, 30(4), pp.361-371.
Lemov, D. (2015). Teach like a champion 2.0. San Francisco: Jossey-Bass.
Ministry of Justice, (2020). Proven reoffending statistics quarterly bulletin, England and Wales, January 2018 to March 2018.
Nuthall, G. (2007). The hidden lives of learners. Wellington, N.Z.: New Zealand Council for Educational Research.
Share this:
One thought on " when do detentions work ".
Add Comment
Pingback: A Difficult Week: What you've told us about how Coronavirus is changing school life - Teacher Tapp
Leave a Reply Cancel reply
Your email address will not be published. Required fields are marked *
Save my name, email, and website in this browser for the next time I comment.
Notify me of follow-up comments by email.
Notify me of new posts by email.
Search form
Find Stories
For Journalists
Stanford researchers develop an intervention that cuts recidivism among children reentering school from the justice system
New data show that a one-page letter asking a teacher to support a youth as they navigate the difficult transition from juvenile detention back to school can reduce the likelihood that the student re-offends.
For a child leaving juvenile detention, building a relationship with a teacher who believes in them can make all the difference. A new Stanford-led study suggests that a personalized one-page letter can go a long way toward helping forge that relationship – and reduce the likelihood that the student will re-offend.
Go to the web site to view the video.
Researchers found that this letter, which articulated the child's aspirations and asked for their teacher's support, reduced recidivism to juvenile detention through the next semester from 69 percent to 29 percent in a small initial sample, published Oct. 4 in  Psychological Science .
"Our goal was to create an experience where children could reflect on their positive goals and values, what they wanted to do in school and who they wanted to be, and then to identify an adult in school who they thought could help," said Stanford psychologist Greg Walton , lead author of the study. "Then we gave kids a platform to elevate their voices directly to that person, introducing themselves in a positive way. We hoped that would help orient both the student and their chosen teacher toward each other, as people who could come together with trust and respect to do the hard work of reentry."
The researchers also include Jennifer Eberhardt , a professor of psychology in Stanford's School of Humanities and Sciences , and UC Berkeley's Jason Okonofua , who studied under Walton and Eberhardt during his doctoral studies at Stanford. The team worked closely with the Oakland Unified School District (OUSD) in partnership with the Alameda County Juvenile Justice Center (JJC), as well as community after-school groups and programs across Oakland, California, to better understand the challenges young people leaving juvenile detention face and how teachers and students can work together to make the transition back to school successful.
Community-rooted research
The intervention the research team developed drew from a rigorous, 15-month long pilot project with community partners in Oakland, including OUSD and the JJC.
Oakland, a diverse and vibrant city east of San Francisco, has also faced challenges with crime and gang violence. Youth who get caught in criminal activity end up at JJC, a detention facility for minors.
Many of the youth who are detained in Oakland are also Black. On average 73.5 percent of all juvenile arrests by the Oakland Police Department are children of color, even though they represent only one-third of Oakland's youth population, according to one report co-authored by the ACLU of Northern California.
The researchers spoke at length with some of these children. They learned about the challenges they faced upon release from JJC and heard stories about instability at home and in their neighborhoods, being behind in school and the various traumas they endured – several children spoke of having seen friends get shot before the age of 12.
Another challenge students described involved the severe stigma they faced as people who had been detained in the justice system. As prior research has shown, youth with experience in the justice system can be seen as a lost cause, as out-of-control or as troublemakers – particularly if that child is a person of color . These biases, even if unconscious, can give rise to mistrust and escalate conflict in the classroom that ultimately undermines students' learning experience and pushes them deeper into the criminal justice system .
Reorienting the student-teacher relationship
Combining on-the-ground insights with the researchers' previous scholarship – including Eberhardt's extensive research on bias , Walton's work on how improving a student's sense of social belonging at school can reduce racial disparities in discipline citations , as well as his research with Okonofua showing that increasing teachers' empathy for misbehaving students can reduce suspension rates – the team developed an intervention and tested it with 47 youth who had been detained at the JJC and were returning to middle or high school in the OUSD.
Instead of trying to confront or overturn stereotypes – common approaches to problems of bias – the researchers took an approach that aimed to "sideline" bias.
"Bias can be activated or deactivated in the situation," Eberhardt explained. "We know the situational triggers for bias, and if we have that in mind, then we can think about bias as not just something associated with how a person thinks but related to the situation they are in."
The researchers decided to create an environment that would make it hard to trigger people's biases and stereotypes. So they created a situation that invited teachers and students to become their best selves for each other.
"Teachers want to have positive relationships with kids. They want to be a person a kid can rely on, especially a kid facing a difficult situation, and help that kid succeed," said Walton. "The goal of this approach is to evoke that positive self, to evoke that teacher self that is caring and supportive and to not let bias be what controls behavior."
Testing the intervention
The intervention began shortly after each child was released from JJC in a one-on-one meeting at the child's school between them and a member of the research team.
The team member opened the session by acknowledging that the transition back to school is hard. They shared how they had spoken with other students who had gone through this transition but wanted to learn more from the child directly so they could help other children in the future. They then shared two things that other students in similar situations had found helpful: First, identifying their personal goals and values. And second, establishing relationships with adults at their school who could help them make progress toward these goals.
The researcher then gave the student a list of values, called "ideas from other students." Included were statements such as "Make my parents proud of me"; "Be a good role model for my younger brother or sister"; "Learn skills that could help me get a good job." The student chose the values that mattered to them most and said why.
Next, students heard stories from four other youth drawn from the pilot process. Through these stories, students learned about challenges older students had faced, and how relationships with adults at their school had helped them. As one story said, "The world seems difficult sometimes, but things seem a lot more doable knowing there are people who have your back. It helped me feel more in control."
The student also learned that building rapport with adults was not always easy, but that with persistence, a relationship could be established.
The student was then invited to share their own story and ideas about how they could develop relationships with adults that could be important for them – a psychological strategy Walton has called " saying is believing ." His research has found that a powerful way to help people internalize a message is to ask them to describe it in their own words.
Finally, the researchers asked the child to name a teacher at their school who they thought could help them. They were asked to describe what they would like this person to know about them, including who they are as an individual and what is important to them, as well as the challenges they faced at school that the teacher could help with.
A personalized, one-page letter to a teacher.
The researchers then delivered a personalized, one-page letter to that teacher.
The letter included the information the student provided, including the child's hopes and dreams. As one letter read: "I'm a serious person about my school and graduating and play [sic] football, but I just have problem [sic] catching up fast."
The letter also emphasized the importance teachers play in a child's life, "As you know, one of the most important factors in any student's development is having a trusting and positive relationship with an adult in school." And it emphasized that the student had chosen the adult personally, "[Student name] would like for you to be this adult for them."
The research team closed the note by thanking the teacher for their work and acknowledging the role they play in a child's success.
"While educators have worked in a system that has failed youth, that has failed them and sometimes is seen in our society as a failing system, nobody signs up to go to work every day and fail," said Hattie Tate, an administrator/coordinator for the OUSD in partnership with the JJC and a co-author on the study.
The main goal of the letter, Tate explained, is to shift the teacher's pattern of thinking. "A key part of the work that we do with this intervention is changing the mindset, the fixed thought of adults about youth that get involved in the justice system," she said. "As educators, this intervention gives us a lot of opportunities to shift the culture and the climate of schools by having adults believe in at least one student's success."
The results of this simple letter were stunning. In the control group where a letter was not presented to the teacher, two out of three students – 69 percent – recidivated. But for students whose teacher received the letter, it was less than one in three: 29 percent.
The researchers also ran a test group where the one-on-one session was administered but no letter was delivered (students were always told the researchers "might" be able to deliver the letter). In this group, 64 percent of students recidivated, indicating that the letter was a key factor in improving children's outcomes.
What made the intervention so successful was the partnership it inspired between student and teacher, said Eberhardt.
"The letter that the teacher received allowed the student to tell their story to that teacher and tell it in a way that the teacher was committed to their success," she said. "The teacher knew that this student identified them as the person they wanted to partner with. That mattered, because it's not researchers, it's not administrators, it's the student identifying the person that they think would be best for them to partner with on this journey back to school."
With further support from the Stanford Impact Labs , a new initiative that connects Stanford faculty studying social problems with community partners to co-create solutions, the researchers will continue to work with Oakland and expand their study to the city of San Francisco and Sacramento County to evaluate the effectiveness of this approach and how districts and counties can implement it in a sustainable, policy-relevant way.
As the researchers note in the paper, the stakes could not be higher.
Tate recounted an exchange she had with an adult inmate who was participating in a literary program at a detention center in Alameda County. "A 50-year-old inmate said, 'I shouldn't have had to wait until I was 50 to enter an environment where somebody tells me, you can learn to read. You can do math,' " she recalled. "Taking time to create this intervention and connect teachers and students is really important, especially for young, troubled students."
In addition to Gregory Walton, Jason Okonofua, Hattie Tate and Jennifer Eberhardt, co-authors include Kathleen Remington Cunningham, who received her PhD from Stanford Graduate School of Education and is now research director at the Minnesota Justice Research Center, and Daniel Hurst. Andres Pinedo at the University of Michigan, Elizabeth Weitz at the University of Hawaii and Juan P. Ospina at Ohio State University also contributed.
Support for the study came from Character Lab, a nonprofit organization that advances scientific insights to help kids thrive.
Home » 3 REASONS WHY DETENTION DOESN'T WORK
3 REASONS WHY DETENTION DOESN'T WORK
Sending learners to another classroom for detention is a popular strategy for teachers to deal with misbehaviour. It's popular because it's easy and the consequence feels like it's enough. The misbehaving learner must pick up their things and exit the room.
It is easily conclusive. It carries the message that the learner is no longer part of the class.
When your learners are sent to another classroom they may be uncomfortable to even walk in, not to mention feeling embarrassed. In theory, it should make the consequence stronger.
So why is sending learners to detention doesn't work?
The biggest problem with sending learners to detention is that they will miss contact time. Even if you send them with some work, a lot of them will feel as if they got away with something. Having detention in class, like separating the misbehaving learner from the rest of the class, will allow you to expect the same hard work and attentiveness as everyone else. And of course the misbehaving learner cannot participate in classroom activities. You also won't have to do extra work so they can catch-up and you won't be exposed to complaints from parents.
It's a weaker consequence.
For detention to be effective, your learners must feel like they are missing something. When you send them out of your class this feeling is minimized because they are unable to see what they are no longer part of. Detention then feels more like a break and less like a consequence.
As long as your learners enjoy your classroom, which is one of the core principles of this website, being separated from their classmates while still in class is a strong discouragement to misbehave in the future.
You're unable to monitor them.
Another important thing to effective detention is to wait until the learner shows remorse before allowing them to return to their seat, which can only be done if they're in the room with you. The way this works is that if the learner is quiet and attentive, you would walk around by the detention desk and say, "Please let me know when you are ready to leave detention". Only after they raise their hand and politely ask to re-join their classmates would you release them.
Their willingness to follow this procedure, which must be taught and modelled in detail before putting into practice, is a reliable sign that they have thought about their behaviour and taken responsibility for it.
Teachers can do a whole lot more
A lot of teachers haven't had much luck with detention because they view it as just a punishment for misbehaviour or wrong doing. Thato misbehaves so he goes to detention.
But it's much more than that. To reduce misbehaviour , detention must be a place that encourages personal reflection. It must be a place that causes learners to accept responsibility and declare never to make the same mistakes again. It must be a place that, when compared to being a member of the class in good standing, your learners want no part of. Keeping detention inside your classroom supports these conditions and allows them to do their good work.
Detention, then, becomes not a break from the classroom or a shameful punishment, but an opportunity through which your learners can grow and mature and become better people.
Now its your turn. What do you think about detention? Does it work? Do you have any secret recipe? Let me know in the comments below.
You may also like
HOW TO GET YOUR LEARNERS BACK ON TRACK WITH SCHOOL
7 REASONS WHY YOUR LEARNERS DISLIKE YOU
WHY YOU SHOULD NOT ALLOW YOUR LEARNERS TO TALK DURING...
HOW TO GAIN CONTROL OF ANY CLASSROOM
HOW TO DEAL WITH LEARNERS WHO ARE CLASS CLOWNS
WHY YOUR TOP PERFORMING LEARNERS NEED STRICT...
Leave a comment x.
Save my name, email, and website in this browser for the next time I comment.
" Your articles keep me abreast of the latest news, policy developments, and best practices in education. You are an invaluable tool for deepening my teaching practice!"  —  teacher and recurring donor
Donate TODAY and double your gift.
The Hechinger Report
Covering Innovation & Inequality in Education
OPINION: Detentions, suspension and expulsion do not curb violent behavior
Share this:
Click to share on LinkedIn (Opens in new window)
Click to share on Pinterest (Opens in new window)
Click to share on Reddit (Opens in new window)
Click to share on WhatsApp (Opens in new window)
Click to email a link to a friend (Opens in new window)
The Hechinger Report is a national nonprofit newsroom that reports on one topic: education. Sign up for our weekly newsletters to get stories like this delivered directly to your inbox.
Each day as we tune into news sites and social media, we hear disturbing reports of violence in our nation's schools.
These stories' regularity leads us to believe schools are no longer safe places for our children, or our teachers.
So, can we curb school violence and the behavior problems behind it? Can we create safe and supportive school environments and reach struggling children and adolescents? The answer is "yes" … but it takes some work.
Related: Column Do you really believe all children can learn? Then stop disciplining black students out of the system
The first step is understanding the nature of student behavior in schools. Several decades of research reveal a depiction of problem behavior among a school's student body. In nearly every school studied, the majority of students (about 80 percent) rarely, if ever, exhibit behavior problems (such as code of conduct violations resulting in a disciplinary referral) at school. The majority of students receive no, or only one, disciplinary referral during a school year.
About 15 percent of students can be classified as "at risk," engaging in periodic behavior problems (receiving two to five disciplinary referrals per year).
The remaining roughly 5 percent have chronic and serious emotional and behavioral problems and engage in ongoing behavior problems, such as bullying, classroom disruption and aggression.
Related: What happens when instead of suspensions, kids talk out their mistakes?
Schools have traditionally applied punitive procedures, including detention, suspension or expulsion in response to behavioral infractions, in hopes that these aversive responses will deter students from future problem behaviors. However, numerous large-scale and well-conducted research studies reveal the opposite outcome: These approaches don't work. When schools apply highly punitive and restrictive procedures, problem behaviors such as rebellion toward teachers, vandalism against school property, absenteeism and truancy actually increase.
"When schools apply highly punitive and restrictive procedures, problem behaviors such as rebellion toward teachers, vandalism against school property, absenteeism and truancy actually increase."
If punishment is not effective, then how do we address behavior problems?
The solution is to develop and apply a positive approach that prevents problems from emerging and provides supports for students with more serious mental health and behavior problems that may include depression, anxiety and acting out.
In this "tiered" support approach, intervention is provided in a preventive and proactive way, with intensive intervention reserved for students with the greatest need. In addition, students with mental health problems, such as depression or anxiety, who would not otherwise be noticed until a violent incident happened, are identified through schoolwide screening, and appropriate intervention is provided.
With a tiered system, all students receive "Tier 1" instruction in the school's behavior expectations, with acknowledgment and rewards for positive interactions and consequences for problem behaviors.
At-risk students requiring "Tier 2" intervention often need additional social skills development, monitoring or mentoring to learn how to interact or self-regulate their behavior. They typically receive support in small groups that provide social skills training or cognitive behavioral interventions that are highly effective at reducing depression and anxiety symptoms.
The most commonly used Tier 2 intervention is a student behavior monitoring system in which students "check in" with a designated school staff member each morning to discuss daily expectations, receive behavior ratings from their teachers at the end of each class period, "check out" with the staff member at the end of the day to discuss accomplishments and goals, bring the behavior ratings home for a parent signature, then return the sheet the following morning.
For the 5 percent of students with more serious and intransigent problems ("Tier 3"), intervention is individualized, multicomponent and derived through a comprehensive assessment process.
The assessment process identifies environmental variables, such as academic skill deficits or the lack of adult support, that may be modified to help support the student. Interventions at this tier might include shortened testing periods, remediation of skill deficits (intensive reading instruction, anger control), and structured school and community supports for mental health concerns.
Related: No guns or grown-ups allowed: Students solve their own problems with mediation
The adaptive, tiered approach to student behavior creates a school culture where students feel welcomed and supported and teachers have a consistent and effective way to interact with students and address problems.
Its effectiveness has been demonstrated in schools throughout the United States and abroad, including those in high-risk neighborhoods. For example, LeGrand Union High School in Merced County, California, has cut suspensions in half and almost eliminated expulsions . Another advantage is that because the approach is preventive, and intensive support is reserved only for those most in need, it becomes efficient in terms of time and resources.
Is it easy to ensure our schools are safe places – physically and emotionally – for students and personnel? No, especially when school staff are frustrated or burned out.
It requires effective school leadership, a collective commitment to make improvements and systems to sustain change efforts over time. But in the long run, it is well worth the effort for students, their families, school personnel and society.
Lee Kern, a professor of special education at Lehigh University and director of Lehigh's Center for Promoting Research to Practice, received a three-year, $1.5 million grant from the U.S. Department of Education's Institute of Education Sciences to adapt Tier 2 behavior interventions for elementary school (K-5) children. Along with researchers from Vanderbilt University, Kern aims to develop a framework to more easily identify and modify interventions that help children with mild to moderate behavior problems.
Related articles
The Hechinger Report provides in-depth, fact-based, unbiased reporting on education that is free to all readers. But that doesn't mean it's free to produce. Our work keeps educators and the public informed about pressing issues at schools and on campuses throughout the country. We tell the whole story, even when the details are inconvenient. Help us keep doing that.
Join us today.
Lee... More by Lee Kern
Letters to the Editor
At The Hechinger Report, we publish thoughtful letters from readers that contribute to the ongoing discussion about the education topics we cover. Please read our guidelines for more information. We will not consider letters that do not contain a full name and valid email address. You may submit news tips or ideas here without a full name, but not letters.
By submitting your name, you grant us permission to publish it with your letter. We will never publish your email address. You must fill out all fields to submit a letter.
Your email address will not be published. Required fields are marked *
Save my name, email, and website in this browser for the next time I comment.
Sign me up for the newsletter!
Human rights abuses are happening right now – start a monthly gift today.
Videos & Photos
Take Action
Russia: Mass Detention of Migrants
Racial Profiling, Arbitrary Detention, Harsh Detention Conditions
Share this via Facebook Share this via Twitter Share this via WhatsApp Share this via Email Other ways to share Share this via LinkedIn Share this via Reddit Share this via Telegram Share this via Printer
(Moscow) – Moscow police have detained thousands of suspected irregular migrants since late July 2013, for alleged violation of migration and employment regulations. Hundreds are in custody, including in a makeshift tent camp in inhuman conditions. Russia should immediately halt these arbitrary detentions and the degrading treatment of migrants.
At the end of July, Moscow police opened a massive campaign in Russia's capital against irregular migrants, sweeping through street markets and other places where many migrants gather, and detaining people based on their non-Slavic appearance. According to media reports, over 4,000 people have been taken into custody, including nationals of Vietnam, Syria, Afghanistan, Egypt, Morocco, Kyrgyzstan, Uzbekistan, and Tajikistan.
"Everything about this massive sweep violates Russia's obligations under international law," said Tanya Lokshina, Russia program director at Human Rights Watch. "Prolonged detention without counsel, ethnic profiling, inhuman conditions – it should stop now."
The migrants are being held in police detention centers and holding centers for foreign nationals, with courts ordering their deportation based on perfunctory, rubber-stamp hearings. The government should guarantee the fundamental rights of anyone taken into custody and provide detention conditions that meet international standards, Human Rights Watch said.
Police sweeps are still going on. According to media reports, over 1,000 more people were apprehended at the Gardener Market in Moscow on August 7. On August 8, police authorities and city militia carried out a sweep by the entrance to the metro next to one of the main train stations in the city. Throughout the day, Human Rights Watch observed people who did not have a Slavic appearance get stopped and questioned by police at central metro stations in a clear-cut ethnic profiling operation.
Undocumented migration and crime in Russia's capital are high on the political agenda in the lead up to the September mayoral elections. Concerns about rising migration and "ethnic" crime have become a dominant feature of official pre-election rhetoric. The massive campaign against irregular migrants was allegedly triggered by an incident at an open-air market in Moscow on July 27, when a policeman attempting to arrest a rape suspect from Russia's North Caucasus was attacked by the suspect's relatives and seriously injured.
With police facilities and holding centers full to overflowing, the authorities built a makeshift camp in the eastern part of Moscow, herding hundreds of people into tents with no electricity, no communications, appalling sanitation conditions, inadequate food, and lack of access to potable water.
Migrants detained during police raids typically have had no access to legal counsel or translators. They have not been able to inform family members of their fate and whereabouts, and were not allowed to pack any belongings or retrieve documents they were not carrying at the time they were detained. Some who are awaiting deportation are asylum seekers or have lawful residence permits, and thus have a legal right to be in Russia.
Systematically detaining people who appear to be of different ethnic or racial background without a reasonable suspicion of individual wrongdoing is discriminatory and constitutes arbitrary deprivation of liberty in violation of national and international human rights law, Human Rights Watch said.
On August 2, the day after a police raid of sewing sweatshops employing over 1000 allegedly irregular Vietnamese workers, the Emergencies Ministry hastily built a large tent camp in Golyanovo, in the eastern part of Moscow. The camp supposedly has the capacity to accommodate 900 people but its legal status is unclear. By August 4, it held over 600 migrants under close police surveillance. By August 7, most of the women had been moved to police detention centers and the number of people at the camp had decreased to approximately 500. Also on August 7, the authorities had to hospitalize 30 of the camp's inmates due to severe skin rash and allergies of unknown origin.
According to media reports, some of those detained are taken to police precincts across Moscow, where the holding conditions are even more problematic than at the Golyanovo camp.
Svetlana Gannushkina, head of the Civic Assistance Committee, a human rights group that provides legal assistance to migrants and asylum seekers, said that under Russian law, foreign nationals subject to deportation can be held only in specialized holding centers. "Golyanovo is essentially an unlawful detention facility," Gannushkina told Human Rights Watch. She said that three of her group's pro bono clients – two Syrian nationals and an Afghan national – being held in the camp awaiting deportation are asylum seekers protected by international law.
Russia's ombudsman, Vladimir Lukin, told the news media that the sanitary conditions at the camp were unacceptable, especially the state of the toilets and the lack of proper washing facilities. Gannushkina, who visited the camp jointly with Lukin, described the conditions in the camp to Human Rights Watch as "inhuman."
Alexander Kulikovsky, a human rights activist on the public advisory board of the Moscow City Police Department, who recently visited the camp several times, told Human Rights Watch that detainees had no access to potable water and their intake of liquids was limited to tea provided with their clearly inadequate meals.
He said that because the camp had no hot water, detainees have not been able to wash properly since they arrived. He also said that the authorities failed to provide them with such basic necessities as soap, toothpaste and toothbrushes, towels, underwear, footwear, medical kits, etc. The tents were dirty and overcrowded and appeared unprotected from inclement weather, he said. Dozens of photographs of the camp examined by Human Rights Watch confirm this assessment.
Kulikovsky said detainees cannot communicate with family members or lawyers, as access to the camp is restricted and there are no payphones or facilities to charge cell phones.
The Civic Assistance Committee told Human Rights Watch that its staff lawyer encountered severe obstacles when she went to the camp on August 6, to meet with their three clients. The police prevented the lawyer from entering the camp for about two hours, demanding "special permission" and trying to wave her off despite her repeated explanations that lawyers need no "permission" to see their clients.
Finally, after the group made several phone calls to the authorities, she was able to see two of her three clients. However, the police allowed them no privacy, so they had to speak standing on opposite sides of a hedge under the surveillance of a police officer.
"Obstructing a meeting between a lawyer and his or her client in detention is a blatant violation of international human rights law," Lokshina said.
The absence of phones and translators has worsened the problem of lack of access to counsel, leaving the detainees facing great obstacles in challenging the legality of their detention or requesting asylum, Human Rights Watch said.
Gannushkina told Human Rights Watch that most of the migrants she interviewed in the camp had no money and had not been paid for the work they were doing before they were detained. They said their documents, clothing, and other possessions had been left behind at the dormitories where they had been staying. The migrants were particularly concerned that they would not be able to reclaim their papers and personal belongings, she said.
Others had their migration cards and work permits with them, but told Gannushkina that the court would not examine their documents or listen to the migrants' explanations. Court deportation orders appeared to be made automatically, with no consideration for the specifics of individual cases. An Afghan asylum seeker held in Golyanovo informed the Civic Assistance Committee that during his court hearings he had been given no opportunity to inform the judge about his status.
In the detentions Human Rights Watch observed on August 8, some of the people targeted were apparently taken into custody for being unable to answer questions because they did not speak enough Russian and police officials had no translators with them. Kulikovsky said that five Tajikistan nationals detained by police in July spent 14 days at the temporary detention center of a police precinct, in inhuman conditions. Russian law does not allow police to hold people at police precincts for longer than 48 hours. The cells are not designed for longer stays, and the precincts do not have adequate sanitary facilities. The Civic Assistance Committee also told Human Rights Watch that they are aware of dozens of people who were unlawfully held at police precincts for three to five days awaiting court hearings.
"Nothing can justify massive detentions based on ethnic profiling," Lokshina said. "If the authorities are serious about improving security and public order in Moscow, they should focus on fighting crime and stop trying to divert public discontent by using migrants as scapegoats."
Your tax deductible gift can help stop human rights violations and save lives around the world.
Europe/Central Asia
Refugees and Migrants
More Reading
Uk supreme court finds uk-rwanda asylum scheme unlawful.
As Gaza Burns, Other Countries Are Quietly, Illegally Dumping Refugees
"i felt so stuck".
Inadequate Housing and Social Support for Families Seeking Asylum in the United Kingdom
"We Had No Choice"
"Filtration" and the Crime of Forcibly Transferring Ukrainian Civilians to Russia
Most Viewed
Israel/palestine: videos of hamas-led attacks verified.
"This Old Man Can Feed Us, You Will Marry Him"
A Threshold Crossed
China: Mosques Shuttered, Razed, Altered in Muslim Areas
Israel: White Phosphorus Used in Gaza, Lebanon
Protecting Rights, Saving Lives
Human Rights Watch defends the rights of people in close to 100 countries worldwide, spotlighting abuses and bringing perpetrators to justice
Get updates on human rights issues from around the globe. Join our movement today.
Every weekday, get the world's top human rights news, explored and explained by Andrew Stroehlein.