Privacy Policy
Terms & Conditions

Home » Others » Business Communication » What is Business Research Report | How to Write It
What is Business Research Report | How to Write It
A Business Research Report is a document that provides information on a particular topic or issue.
It typically includes an overview of the research conducted, an analysis of the results, and conclusions and recommendations for further action.
Writing a successful Business Research Report requires careful planning, research, and analysis. Here, we will discuss what is a Business Research Report? and how to write it effectively.
Table of Contents
What is a Business Research Report
A Business Research Report is a document that summarizes the results of an investigation into a specific business-related issue.
See Also: What is Precis Writing
It's used to provide insight into a particular problem and can be used to inform decision-making.
The report includes findings, analysis, and recommendations based on data gathered through research.
Business Research Reports are typically written by consultants, researchers, or analysts and provide an overview of a particular business issue.
The report typically follows a specific format, which includes an introduction, the body of the report (including the analysis and recommendations), and a conclusion.
Depending on the scope of the project, these reports can range from simple summaries to more in-depth reports that include detailed data and analysis.
The primary purpose of a Business Research Report is to present the findings from an investigation into a particular business issue.
These reports can be used for decision-making purposes and can provide insights into potential strategies or solutions to a given problem.
Additionally, Business Research Reports can help create awareness of certain issues within an organization, and serve as an educational resource for those unfamiliar with the topic.
Writing a Business Research Report is no easy task, but with some careful planning and preparation, it can be achieved.
When writing a Business Research Report, it's important to include relevant information that supports your argument, such as statistics and data from reliable sources.
Additionally, use clear language and structure your report so that it is easy to understand.
Finally, make sure to include references and citations where appropriate to support any claims you make throughout your report.
Purpose of Business Research Report
A Business Research Report (BRR) is an important document that provides valuable insights into the operations and performance of a business.
It is used to analyze and interpret various aspects of a company's performance and operations to make decisions about its future.
The purpose of a BRR is to provide an overview of the company's performance, compare it to industry standards, and make suggestions for improvement.
This document can be used to help management identify trends and issues, monitor the competition, understand customer needs, and assess the impact of strategic decisions.
In addition to providing an overview of the business, a BRR also helps to identify potential opportunities for growth and development.
By analyzing data from surveys, market research, financial statements, customer feedback, and other sources, businesses can gain insights into areas of potential growth or areas that may require improvement.
The insights gleaned from a BRR can be used to inform decisions about strategic investments, partnerships, marketing plans, pricing strategies, product innovations, and more.
The insights can also be used to benchmark performance against competitors and formulate plans to capitalize on weaknesses or capitalize on strengths.
Ultimately, a BRR provides a comprehensive view of a business, enabling managers to make informed decisions based on evidence-based data.
A well-written BRR can help managers and executives make better decisions that lead to increased profits and long-term success.
How to Write a Business Research Report
Writing a business research report can seem intimidating, but it doesn't have to be.
Business research reports are an important tool for businesses to understand the current state of their industry and make informed decisions about their next steps.
See Also: Tips for Writing a Successful Business Essay
A well-written research report can help businesses gain valuable insights into their target markets, identify new growth opportunities, and develop strategies to increase profits.
Before you begin writing your business research report, it's important to first understand what a business research report is and its purpose.
A business research report is a document that provides information and analysis on a specific topic or industry, often intending to help a company make informed decisions.
This type of report typically contains data collected through primary or secondary research, such as surveys or interviews, as well as analysis and conclusions drawn from the research.
Once you have a clear understanding of what is a business research report, you can start to plan how to write one. When writing a business research report, there are several components to consider:
Research objective – What is the purpose of the report?
Research methods – How will you collect the data and information needed for the report?
Report structure – How will you organize and present the findings in the report?
Data analysis – How will you interpret and analyze the data?
Recommendations – What recommendations do you have for the business based on the findings of the report?
These components will provide a framework for you to structure and write your business research report.
Once you have established these elements, you can begin to fill in each section with the relevant information.
Make sure to include accurate data and detailed analysis when presenting your findings.
It's also important to back up your conclusions with evidence and provide recommendations that are both practical and actionable.
Writing a business research report can be a complex process, but with the right guidance, it can also be an effective way to provide insights into the current state of an industry or organization.
By following the steps outlined above, you can ensure that your report is well-structured, accurate, and insightful.
Types of Business Research Report
Business research reports provide a detailed analysis of a company, its market, and its competitors.
A business research report is an organized and comprehensive overview of the current state of a company or industry.
See Also: Qualities of a Good Business Report
It typically includes primary and secondary research, data analysis, and recommendations for improvement. Business research reports can be divided into three main types:
Competitive Intelligence Reports
These reports offer a comprehensive overview of the competitive landscape of a particular industry or sector.
They include an in-depth analysis of the key players and their competitive strengths and weaknesses.
Market Research Reports
These reports provide detailed information about the market trends in a given sector.
They include an overview of current market conditions, an analysis of customer needs and preferences, and insights into opportunities for growth and development.
Strategic Analysis Reports
These reports are used to inform strategic decision-making. They offer an in-depth analysis of a company's strengths, weaknesses, opportunities, and threats, as well as recommendations for how the company can improve.
Each type of business research report has a different purpose and provides different types of insights.
Depending on the company's needs, multiple types of business research reports may be necessary to gain a comprehensive understanding of the business landscape.
Whether you're looking to write your business research report or hire someone to do it for you, it's important to understand the different types of reports available and the insights they can provide.
With the right data and analysis, these reports can help inform your strategic decision-making and propel your company forward.
A Business Research Report is a comprehensive document that presents research findings on a particular business-related topic.
It provides a comprehensive overview of the information that has been gathered, analyzed, and interpreted to create meaningful insights.
The report also includes recommendations for action based on the findings. Knowing how to write a Business Research Report is important to present accurate and reliable information to make informed decisions.
See Also: How to Write a Business Report
There are several types of Business Research Reports, from market research reports to operational performance analysis, so it's important to understand the purpose of each type before starting.
With the right planning and preparation, you can create an effective Business Research Report that meets your specific needs.
Search Here...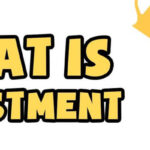 What is Investment | Definition | Importance | Types | Factors | Challenges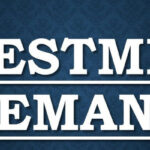 Investment Demand Curve | Definition | Factors | Determination | Limitations | Examples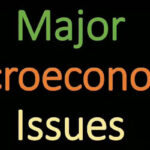 Major Macroeconomic Issues and their Solutions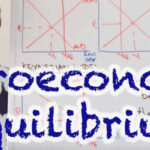 Macroeconomic Equilibrium | Definition | Graph | Table | Components | Factors | Limitations | Models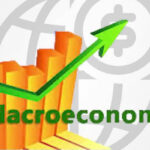 Main Microeconomics Variables | Role AND Impact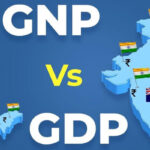 GNP vs GDP: Understanding the Key Difference
Popular terms:.
Financial Management (13)
Human Resource Management (36)
Organizational Behavior (14)
Principles of Marketing (33)
Auditing (28)
Business Communication (44)
Business Law (25)
Economics (50)
Introduction to Business (30)
Money and Banking (30)
Related Posts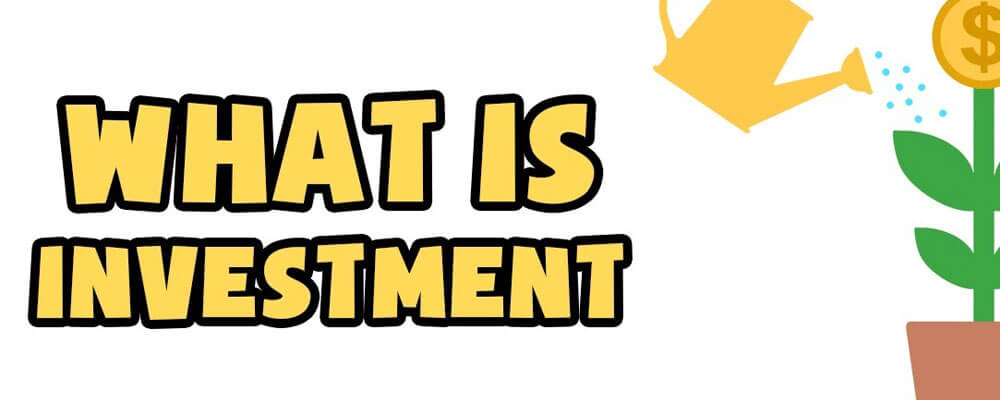 The basic IDEA behind  Business Studies Notes is give students complete notes and material for their exams online, so that they could prepare themselves for their exams.
Students like DBA ,  BBA ,  MBA ,  D.COM, B.COM  and  M.COM may easily get ready for their exams online by visiting us here at businessstudiesnotes.com .
Recent Posts
Quick links.
Business Study Notes
B.Com, M.Com. BBA & MBA Exam Study Online
How to Write a Business Research Report?
A business research report is the same as an academic report. What it aims is to research a topic of specific areas to collect more and more information. The topics may be product development research, marketing, budget research, etc. The purpose of the research report is to provide information or data on any specific area or subject. This business research can either be external or internal.
For example, if a research report is on customer services the researchers will fill the questionnaires from customers on their consent and it is known as an external business research report. A business research report that completed its research process within the organization is called an internal business research report.
Business research provides an opportunity to demonstrate one's research skills in business. The members work together in an organization to research a specific topic regarding the organization to improve the business operation and management . The main purpose of the research report is to
Search for data and then understand it
Add the conversation of other authors
To learn how others utilize primary and secondary sources in your field
While writing a report following guidelines should be considered. Read carefully the instructions for the Title Page, Format for the Written Research Report, Evaluation of the Written Research Report, Checklist Standards, and Written Entry Checklist are really important to consider.
The first page of the business research report is the title page with the following list:
Name of Institute
Name of Advisory
Advisory's Address
City, State/Province, ZIP or Postal Code
Participant(s) Name(s) and Address
There should be no page number on the title page. But the title page should be included in the number of 15 pages of the report. The page after the title page should be numbered 2 and it should be added for advisory or supervisor signatures.
For a Business research report, it is really important to follow the organizational pattern. This pattern might include the following sections:
Introduction
Method section
Results section
Conclusions and Recommendations
Reference list
The research report follows the way from general to specific. The introduction section is general to specific in its approach while the method section is more specific that supports the generalizations of the introduction section. The discussion section is general, leading to the conclusion, which is again general.
Let's have a look at every section in detail.
1. Introduction
Usually, students consider that they will start their research report by creating a structured introduction. Not every student starts with the introduction, because to write a structured introduction one needs to have enough information, but no one can get such enough information at the start which is why the introduction section is written at the end.
The introduction is mainly divided into three parts.
How to present the problem?
What is the purpose of the research report?
Summary of researcher opinions
As it is a fact that a concerned introduction is the layout of the whole business research report. In the first part of the introduction section, the problem statement is written which helps to assume the research question. Draw a background of your problem and write a literature review regarding your problem to mention to the readers how your research fits into the conversation about the ongoing topic.
You have to mention how previous studies were unable to solve the problem along with mentioning the benefits of solving the problem.
At the end of the introduction, you have to provide, the studies to help your readers to forecast the results and discussion of your report.
2. Method Section
In the method section, you have to describe what methods you are going to use in your business research report. Also here you have to mention the materials you have generated such as interviews and questionnaires to collect the data. If you have experimented with data collection, you have to mention that one too.
Take help from your seniors or research supervisors and always remember that the method section is written in the past tense.
3. Result Section
The result section depends on the type of research being conducted. If your research was qualitative, then you will have to present your results in the form of graphs and charts. Quantitative research includes the representation of quantities.
If you are unfamiliar with the quantitative arrangements, it will be difficult to represent your results. You should add an alternative way to make it easy for your readers to understand your results. There is no such difference between the results and the discussion section.
Sometimes you have to just present your results in a simple, way, but most of the time you have to evaluate and analyze your results. Brief instructions or explanations can be mentioned in a form of a table in qualitative research. Such type of explanatory information is present in Essay type of Reports.
There are some rules to be followed while creating charts and graphs for the arrangement of information. You have to present these results only when you are sure that your reader will easily understand them, and never show confused results. Also, explain your graphic representation by numbers with a descriptive caption.
Here's the thing that is also important to know the result section is also written in the past tense.
4. Discussion
Your discussion should generalize what you have presented in your whole report. To generalize your findings explain the meanings of your results. Also, give your feedback and then refer to the statements made in the introduction. Avoid discussing new ideas and giving extra details. This section and the introduction section, both are written in the present tense.
5. Conclusions and Recommendations
At the end of every business research report, there is a part of conclusions and recommendations. The conclusion should be about one paragraph as it unites the discussion and the result of a whole business research report, whereas a recommendation shows in a separate section. Conclusions and recommendations both are written in the present tense.
6. References List
The business research report is of course incomplete without references. References are always presented at the end of the research report. It is necessary to mention the sources you have used in your report in the form of a list called a reference list.
Hello everyone! This is Richard Daniels, a full-time passionate researcher & blogger. He holds a Ph.D. degree in Economics. He loves to write about economics, e-commerce, and business-related topics for students to assist them in their studies. That's the sole purpose of Business Study Notes . Love my efforts? Don't forget to share this blog.
Related Posts:
RMIT Australia
RMIT Europe
RMIT Vietnam
RMIT Global
RMIT Online
Alumni & Giving
What will I do?
What will I need?
Who will help me?
About the institution
New to university?
Studying efficiently
Time management
Mind mapping
Note-taking
Reading skills
Argument analysis
Preparing for assessment
Critical thinking and argument analysis
Online learning skills
Starting my first assignment
Researching your assignment
What is referencing?
Understanding citations
When referencing isn't needed
Paraphrasing
Summarising
Synthesising
Integrating ideas with reporting words
Referencing with Easy Cite
Getting help with referencing
Acting with academic integrity
Artificial intelligence tools
Understanding your audience
Writing for coursework
Literature review
Academic style
Writing for the workplace
Spelling tips
Writing paragraphs
Writing sentences
Academic word lists
Annotated bibliographies
Artist statement
Case studies
Creating effective poster presentations
Essays, Reports, Reflective Writing
Law assessments
Oral presentations
Reflective writing
Art and design
Critical thinking
Maths and statistics
Sustainability
Educators' guide
Learning Lab content in context
Latest updates
Students Alumni & Giving Staff Library
Learning Lab
Getting started at uni, study skills, referencing.
When referencing isn't needed
Integrating ideas
Writing and assessments
Critical reading
Poster presentations
Postgraduate report writing
Subject areas
For educators.
Educators' guide
Writing a business research report
This video explains how to write a business report for postgraduate level students. It covers the introduction, report structure and organisation, writing the report, and business writing.
Introduction
[slide 1: Topic slide]
[slide 2: Outline]
Description:
Sitting at the centre of the screen is: "What am I going to be learning today?" The following four words animate in:
- Introduction
- Report structure and organization
- Writing the report
- Business writing
This resource covers three important features of the writing required for a successful business research report. Following this brief introduction, the second section covers report structure with a focus on suitable ways
to organize content. The third section outlines the features of persuasive writing. And the final section provides tips for strong effective business writing.
[slide 3: What is a business research report?]
A checklist of items that make up a research report:
- Formulates a research
- Reports on research findings
- Recommends actions to achieve desirable outcomes
And is written in a
- Business report format
- Professional business writing style
This assignment provides you with the opportunity to research and write a real workplace report. It will inform the client of important aspects of their research brief. It will also provide recommendations to achieve desirable outcomes. The report will be presented as a written business proposal and as a presentation. This assignment requires a transition from academic writing to professional business writing. A business research report is written in a professional business style that differs from academic writing.
Report structure and organization
[slide 4: Topic slide]
[slide 5: Linear text structure]
[Graphic] Three babushka dolls representing each of the following:
- Whole text
- Paragraph
Overall, reports have a highly structured linear form with a beginning, middle and an end. This is repeated at the section level and the paragraph level.
[slide 6: Part: 1 - Organising content]
A report structure should be broken down into sections, having a beginning, middle and end. An example of this is:
- Executive summary
- Research question
- Problem, context and literature
- Methodology, approach and limitations
- Discussion and data analysis
- Implications (benefits and limitations)
- Recommendation and conclusion
- Considerations of policy adjustments and recommendations for further research
- References
A numbering system is used for the table of contents, and within them a broad example of a research page appears. Here it emphasizes the use of TEEL, and how each paragraph should be linked with one another.
Reports are structured using sections that are clearly organized and use a numbering system. Paragraphs within the sections should be well structured
and ideas should be linked between paragraphs.
[slide 7: Part: 2 - Organising content]
An example of going from general to specific.
- Current trend for businesses to outsource non-core activities
- Increase in demand for Facilities Management (FM) services
- More integrated and strategic approach to providing FM services
- Business now delivers a range of services through a single contract. These include…
General to specific is a useful strategy for organising content in business writing. This is particularly helpful for giving background or an overview.
[slide 8: Report sections]
[Text] We will now go through each of the report sections in detail:
Example. Report structure and headings.
- Report title and authors names
- Recommendations and conclusions
- Consideration of policy adjustments and recommendation for further research
No narration.
[slide 9: Executive summary]
- Briefly summarise the whole report in a logical order
- Outlines context, rationale, objectives, findings, conclusions, recommendations
- Written last, mainly in past tense
A strong executive summary is vital to a successful report as it determines the relevance of the report for the reader. It is the section the reader reads first and provides an overall summary of the whole report. Each major section of the report should be summarised in 1 or 2 sentences.
[Slide 10: Introduction]
- Identifies the main context and issues
- Narrows to project aim/purpose
[Text and graphic example]
Graphic of a triangle point downwards, writing from a general to specific.
Accompanying this the following text:
General (top of the triangle): 'PICA is a property and financial services company currently offering…'
Specific (bottom of the triangle): 'PICA requires a business plan for….'
Notice how the introduction narrows the topic from its broader context to the specific purpose of this report. The introduction is written from general to specific, which is a common form found in business writing.
[slide 11: Research question]
Frames the whole report
[Text example]
This report aims to answer the question 'Is now a good time for PICA to diversify into Facilities Management (FM)'?
- Sub-questions
This research question frames the whole report and focuses the research to a specific area. It is common to have one research question followed by sub questions and these emerge from the larger question being answered.
[slide 12: Problem, context and literature]
Outlines the general situation in the specific business area
- Definitions
- Competitors
- Financial background
The accompanying graphic is of the triangle representation pointing downwards from general to specific.
Problem, context and literature section of the report requires a general
Introduction to the business which then narrows to cover details of competitors and their financial background. Again you are writing from general to specific.
[slide 13: Methodology, approach and limitations]
The research uses an applied strategy with a change focus (Saunders, Lewis & Thornhill 2012).
The main approach is data collection will be This methodology is appropriate because….
The research is based on secondary data, both qualitative and quantitative
Limitations in the research include…
The methodology covers how the research was done, why these methods were chosen, the details of the methods used and the limits of stating explicitly what is covered and what is not.
[slide 14: Discussion and data analysis]
Refer to your research
- Limitations in the research include…
Compare to theory / other research
- Industry bodies and secondary research…
- Eg. This strategy encompasses all aspects of financial reporting (Faulding & Lau 2011)…
Sum up at the end of each section
- In summary, Sydney is well positioned for further growth in residential buildings that require FM services…
It is important to refer to your research to show links between the primary research. In this case industry bodies, secondary research such as academic papers, theory and research and your findings.
[slide: 15: Implications: benefits and limitations]
What do your findings mean for the client?
- The findings outlines above suggests that PICA's desire to enter the FM industry is expected to be beneficial given that…
- NSW trends demonstrate…
- Evidence suggests that PICA will be required to …
- There are risks associated with entering the FM services market.
It is important to refer to your research to show links between the primary research. In this case industry bodies, secondary research such as academic papers, theory and research and your findings. You need to explain what your research findings mean for your client. These implications will lead into your recommendations in the next section.
[slide 16: Recommendations and conclusions]
[Text and Graphic]
- Restates purpose
- Provides 'the answer'
- Provides a concluding statement
The accompanying graphic of a triangle representation, this time with it points upward -going from specific to general.
Recommendations
- Suggests steps for further action
Eg. It is recommended that:
o PICA should enter the FM market
o Pica should acquire new…
The conclusion should provide a clear answer to the research question.
The conclusion is the reverse of the introduction it moves from answering the specific research question to showing how it fits into the broader context. In the recommendation section we return to the steps that this specific business should be taking as a result of the report.
[slide 17: Recommendation for further research]
Outline other research
- Based on the research findings, it is recommended that further in-depth analysis be conducted of the competitive landscape.
- PICA should seek legal and tax advice in order to…
Broadening the scope of the research
Examining certain issues in detail
In the final section of your report, outline what other research you think the client should undertake. This could include broadening the scope of the current research or examining certain issues in more detail.
Writing the report
[slide 18: Topic slide]
[slide 19: Paragraphs: TEEL]
[Graphic and Text]
Buns top and bottom: Topic and linking sentence
Condiments and meat: Explanation, evidence and examples
TEEL can be described using a burger metaphor. The topic and linking sentences make up the bun and base of the burger, and the evidence and explanations make the filling.
A paragraph contains one main idea, which is found in the topic sentence.
It is best to put the topic sentence first in the paragraph as this makes reading easier. The rest of the paragraph is made up of explanation and evidence to support the topic sentence.
[slide 20: Paragraph structure: TEEL]
A sample of a paragraph structure is given using the TEEL structure; each of these parts is highlighted.
[Topic] Leighton Contractors is a large-scale FM operation with considerable FM expertise within its own group of companies [end-topic]. [Example] A brief analysis of Leighton's focus is helpful to PICA as it considers entry to the FM industry as PICA is considering a similar strategy [end-example]. [Evidence] The specific observation of this report is that Leighton focuses its FM operations into specific areas in which its group of companies has expertise, in particular in construction, telecommunications and mining (Leighton Constractors Pty Ltd 2009) [end-evidence]. [Link] This is a key observation as it affirms PICA's expressed desire to enter FM by leveraging its expertise in Strata Management [end-link].
[slide 21: Persuading the reader]
Grid of icons accompanying the following text:
- Strong topic sentence
- Introduction and summaries for each section
- Effective evaluation and analysis
- Integration of sources to support your view
In a business research report your goal is to persuade the reader to follow your advice. Therefore, it is essential that they believe your understanding of the market is thorough and well researched. The following strategies are useful for writing persuasively.
[slide 22: Strong topic sentence]
[Text examples]
- [underlined] Evolution consulting [end-underlined] recommends that PICA consider acquiring the Port Stevens Group.
- [underlined] The hypothesis [end-underlined] is that now is a good time for PICA to diversify into FM.
Strong topic sentences reinforce your argument and help persuade the reader. Both topic sentences below have a clear direct message.
Notice how the topic sentence comes at the beginning of the sentence.
[slide 23: Introductions and conclusions for sections]
Introduction to a section
It is the belief of the research team that the successful entry into the FM sector will require PICA to target a specific building sub-market.
Conclusion to a section
In a conclusion, from the analysis of overall market trends, PICA would benefit from targeting the residential building sub-market.
Use section introduction and summaries to clearly state and restate your view. This acts as a reminder to the reader and emphasises the consistency
of your argument.
[slide 24: Effective evaluation and analysis]
- Paragraph strategy
- Sentence strategy
It is essential to write convincing evaluations of the strengths, weaknesses and risks. It is this understanding that makes it possible for the company to make decisions about future strategy.
[slide 25: Paragraph strategy]
A graphic illustrating the narration:
At the beginning of a paragraph, the topic sentence (evaluation of risk) should be first written. Followed by an explanation and analysis. Lastly, providing a solution. The language used in the process, should be formal impersonal language.
Here are two useful writing strategies, which make your evaluation
and analysis more effective. They are firstly clear paragraph organization
and secondly use of a formal impersonal style.
[slide 26: Sentence strategy]
Use tentative language
This demonstrates you have a thorough understanding of the level of risk.
- It is advised
- Is minimized
- Will be made
Use passive form
Write in an impersonal style. Suggest your view is based on research rather than opinion.
- Could, would, may, might
- There is a view that,
- There is a perception that
Use active verbs
In business writing it is generally better to write in a
clear and direct style. This includes using active verb forms.
However, when evaluating risks it is useful to write in a more
tentative and indirect style. Using tentative language shows you have a complex understanding of the situation and are aware of the degrees of risk.
It is also useful to write in an impersonal style as this gives your writing authority. It suggest that you are stating the views of the industry or other experts, and not just your own opinion. Passive verb forms generally weaken business writing as they are indirect. However, they are useful in evaluation as their use emphasises the advice itself rather than the voice of the writer.
[slide 27: Integration of sources]
- Supports your view with evidence
- Demonstrates the strength of your research and sources
[slide 28: Referencing in sentences]
Description: Sentence 1:
[Source] ACIF (2013) [end-source] projects that recovery will continue to strengthen for NSW in 2014.
Sentence 2:
Recover of the construction sector will continue to strengthen for NSW in 2014 [source] (ACIF) [end-source]
There are two ways to include references in a sentence at the beginning or at the end. The difference between these two constructions is subtle but it changes the focus of the sentence.
[slide 29: Effects and emphasis]
Source prominent
- Source (ACIF) emphasized as topic
- Common in academic writing where the research itself can be the topic
Information prominent
- Recovery emphasized as topic
- Common in business writing
This sentence emphasizes the source of the information and is common in academic writing. This does not emphasize the view of the student or writer. This sentence puts the information at the beginning of the sentence and emphasizes the writers view. This is useful if the writer wants to persuade the reader to follow his or her advice.
Business writing
[slide 30: Topic slide]
[slide 31: Academic writing and business writing]
Description: Academic
Knowledge and research
- Expected structure
- Academic style
- Uses a range of sources
Business decision-making and action
Workplace / Industry
- Business style
- Uses sources with practical application
There are differences between academic writing and business writing. In academic writing the overall focus is on knowledge and research. In business writing decision making and action are the goal. These differences are important and affect the writing style.
[slide 32: Tips for business writing]
Iconography for the following three points:
- Be direct: Darts board, aimed at the centre
- Be concise: Cutting out words (paper)
- Use strong active verbs: A man lifting up weights
[slide 33: Be direct]
Put the most important information first. So people can easily find it.
Put the topic sentence at the beginning
attitude towards FM services [end-emphasis] have changed to now viewing these costs as life cycle costs (International Facilities Management Association 2011).
[Emphasis] Attitudes towards FM services [end-emphasis] have changed from that of an overhead cost to a life cycle cost (International Facilities Management Association 2011).
Make it easy to read
Clear logical structure, headings, sub-headings and bullet points.
People are busy and will read only minimally. Therefore, one very useful strategy in business writing is to put the most important information first,
so you know the audience will find it. Notice how the first sentence is more difficult to read. In the second sentence the topic is at the beginning of the sentence as this makes the point immediately clear to the reader.
[slide 34: Be concise]
Description: Cut out unnecessary words
Use concise language by replacing wordy phrases with single words.
[slide 35: Use strong active verbs]
Description: Use strong active verbs
[Example 1]
ACIF believes [end-emphasis] that construction projects will experience [end-emphasis] considerable growth in 2014.
[Example 2]
ACIF forecasts [end-emphasis] considerable growth in residential construction investment in 2014.
Strong active verbs convey a clear and remove the need for repetition.
[slide 36: Identify the weaknesses ]
Description: [Poor example]
In terms of non-residential construction projects ACIF (2013) expects that construction investments in NSW will be subject to a considerable growth rate, whereas investments in non-residential construction projects are expected to remain constant for all other region.
How this can be improved
Legend: [strikethrough] = Be concise. [Highlight] = be direct. [Emphasis] = Use strong active words.
[Strikethrough] in terms of [end-strikethrough] [highlight] non-residential [end-highlight] construction projects ACIF (2013) expects [end-emphasis] that [highlight] construction investments in NSW [end-highlight] will be [strikethrough] subject to a considerable growth rate [end-strikethrough] , whereas investments in non-residential construction projects are expected to [end-emphasis] remain constant for all other regions.
[Improved example]
In NSW, construction investment for non-residential projects will grow compared with other regions of Australia (ACIF 2013).
Overall structure of a report
Methodology section in a report
Example of a report
Report checklist
Still can't find what you need?
The RMIT University Library provides study support , one-on-one consultations and peer mentoring to RMIT students.
Facebook (opens in a new window)
Twitter (opens in a new window)
Instagram (opens in a new window)
Linkedin (opens in a new window)
YouTube (opens in a new window)
Weibo (opens in a new window)
Copyright © 2022 RMIT University |
Accessibility |
Learning Lab feedback |
Complaints |
ABN 49 781 030 034 |
CRICOS provider number: 00122A |
RTO Code: 3046 |
Open Universities Australia
Business Report Writing:
Business report writing has to convey information that would assist in decision-making process. Business report writing is the means by which one presents any business related information. Some reports might provide a definite solution to solve a business problem; other reports might touch on historical business information that would be used for future business planning. Conventional reports, such as Business Plans & Marketing plans, provide the concepts, management models, commercial goals and operational measures.
Business reports are a critical part of performing business activities. Proficiency in this area is significant for commercial success.
In report writing for business, the following steps should be considered:
Determining the scope of the report
Collect and categorize the information
Target audience to be determined
Analyze the research information
Establishing the solution and findings
Arriving at recommendations
Determine the report format
Business Report writing Services:
Self analysis
Competitor analysis
Industry analysis
Growth prospects, Market trends and improvements
Product development, specifications and innovations
Marketing, branding and promotion strategies
White paper writing
Outsourcing Business Report Writing:
Business reports and analyses in company profiling:.
CRM strategy
SWOT analysis
PEST analysis
Exploration of new avenues
Outsource Report Writing Services:
Other qualitative marketing research service links:-.
Skip to main content
Skip to primary sidebar
Skip to footer
QuestionPro

Solutions Industries Gaming Automotive Sports and events Education Government Travel & Hospitality Financial Services Healthcare Cannabis Technology Use Case NPS+ Communities Audience Contactless surveys Mobile LivePolls Member Experience GDPR Positive People Science 360 Feedback Surveys
Resources Blog eBooks Survey Templates Case Studies Training Help center

Home Market Research
Research Reports: Definition and How to Write Them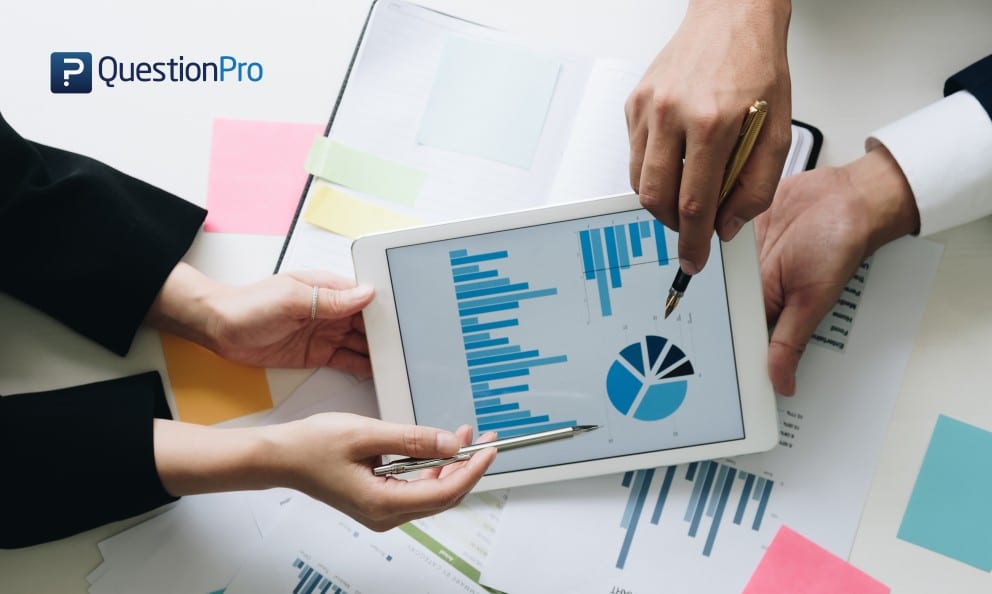 Reports are usually spread across a vast horizon of topics but are focused on communicating information about a particular topic and a niche target market. The primary motive of research reports is to convey integral details about a study for marketers to consider while designing new strategies.
Certain events, facts, and other information based on incidents need to be relayed to the people in charge, and creating research reports is the most effective communication tool. Ideal research reports are extremely accurate in the offered information with a clear objective and conclusion. These reports should have a clean and structured format to relay information effectively.
What are Research Reports?
Research reports are recorded data prepared by researchers or statisticians after analyzing the information gathered by conducting organized research, typically in the form of surveys or qualitative methods .
A research report is a reliable source to recount details about a conducted research. It is most often considered to be a true testimony of all the work done to garner specificities of research.
The various sections of a research report are:
Background/Introduction
Implemented Methods
Results based on Analysis
Deliberation
Learn more: Quantitative Research
Components of Research Reports
Research is imperative for launching a new product/service or a new feature. The markets today are extremely volatile and competitive due to new entrants every day who may or may not provide effective products. An organization needs to make the right decisions at the right time to be relevant in such a market with updated products that suffice customer demands.
The details of a research report may change with the purpose of research but the main components of a report will remain constant. The research approach of the market researcher also influences the style of writing reports. Here are seven main components of a productive research report:
Research Report Summary: The entire objective along with the overview of research are to be included in a summary which is a couple of paragraphs in length. All the multiple components of the research are explained in brief under the report summary. It should be interesting enough to capture all the key elements of the report.
Research Introduction: There always is a primary goal that the researcher is trying to achieve through a report. In the introduction section, he/she can cover answers related to this goal and establish a thesis which will be included to strive and answer it in detail.  This section should answer an integral question: "What is the current situation of the goal?".  After the research design was conducted, did the organization conclude the goal successfully or they are still a work in progress –  provide such details in the introduction part of the research report.
Research Methodology: This is the most important section of the report where all the important information lies. The readers can gain data for the topic along with analyzing the quality of provided content and the research can also be approved by other market researchers . Thus, this section needs to be highly informative with each aspect of research discussed in detail. Information needs to be expressed in chronological order according to its priority and importance. Researchers should include references in case they gained information from existing techniques.
Research Results: A short description of the results along with calculations conducted to achieve the goal will form this section of results. Usually, the exposition after data analysis is carried out in the discussion part of the report.
Learn more: Quantitative Data
Research Discussion: The results are discussed in extreme detail in this section along with a comparative analysis of reports that could probably exist in the same domain. Any abnormality uncovered during research will be deliberated in the discussion section. While writing research reports, the researcher will have to connect the dots on how the results will be applicable in the real world.
Research References and Conclusion: Conclude all the research findings along with mentioning each and every author, article or any content piece from where references were taken.
Learn more: Qualitative Observation
15 Tips for Writing Research Reports
Writing research reports in the manner can lead to all the efforts going down the drain. Here are 15 tips for writing impactful research reports:
Prepare the context before starting to write and start from the basics: This was always taught to us in school – be well-prepared before taking a plunge into new topics. The order of survey questions might not be the ideal or most effective order for writing research reports. The idea is to start with a broader topic and work towards a more specific one and focus on a conclusion or support, which a research should support with the facts. The most difficult thing to do in reporting, without a doubt is to start. Start with the title, the introduction, then document the first discoveries and continue from that. Once the marketers have the information well documented, they can write a general conclusion.
Keep the target audience in mind while selecting a format that is clear, logical and obvious to them: Will the research reports be presented to decision makers or other researchers? What are the general perceptions around that topic? This requires more care and diligence. A researcher will need a significant amount of information to start writing the research report. Be consistent with the wording, the numbering of the annexes and so on. Follow the approved format of the company for the delivery of research reports and demonstrate the integrity of the project with the objectives of the company.
Have a clear research objective: A researcher should read the entire proposal again, and make sure that the data they provide contributes to the objectives that were raised from the beginning. Remember that speculations are for conversations, not for research reports, if a researcher speculates, they directly question their own research.
Establish a working model: Each study must have an internal logic, which will have to be established in the report and in the evidence. The researchers' worst nightmare is to be required to write research reports and realize that key questions were not included.
Learn more: Quantitative Observation
Gather all the information about the research topic. Who are the competitors of our customers? Talk to other researchers who have studied the subject of research, know the language of the industry. Misuse of the terms can discourage the readers of research reports from reading further.
Read aloud while writing. While reading the report, if the researcher hears something inappropriate, for example, if they stumble over the words when reading them, surely the reader will too. If the researcher can't put an idea in a single sentence, then it is very long and they must change it so that the idea is clear to everyone.
Check grammar and spelling. Without a doubt, good practices help to understand the report. Use verbs in the present tense. Consider using the present tense, which makes the results sound more immediate. Find new words and other ways of saying things. Have fun with the language whenever possible.
Discuss only the discoveries that are significant. If some data are not really significant, do not mention them. Remember that not everything is truly important or essential within research reports.
Learn more: Qualitative Data
Try and stick to the survey questions. For example, do not say that the people surveyed "were worried" about an research issue , when there are different degrees of concern.
The graphs must be clear enough so that they understand themselves. Do not let graphs lead the reader to make mistakes: give them a title, include the indications, the size of the sample, and the correct wording of the question.
Be clear with messages. A researcher should always write every section of the report with an accuracy of details and language.
Be creative with titles – Particularly in segmentation studies choose names "that give life to research". Such names can survive for a long time after the initial investigation.
Create an effective conclusion: The conclusion in the research reports is the most difficult to write, but it is an incredible opportunity to excel. Make a precise summary. Sometimes it helps to start the conclusion with something specific, then it describes the most important part of the study, and finally, it provides the implications of the conclusions.
Get a couple more pair of eyes to read the report. Writers have trouble detecting their own mistakes. But they are responsible for what is presented. Ensure it has been approved by colleagues or friends before sending the find draft out.
Learn more: Market Research and Analysis
MORE LIKE THIS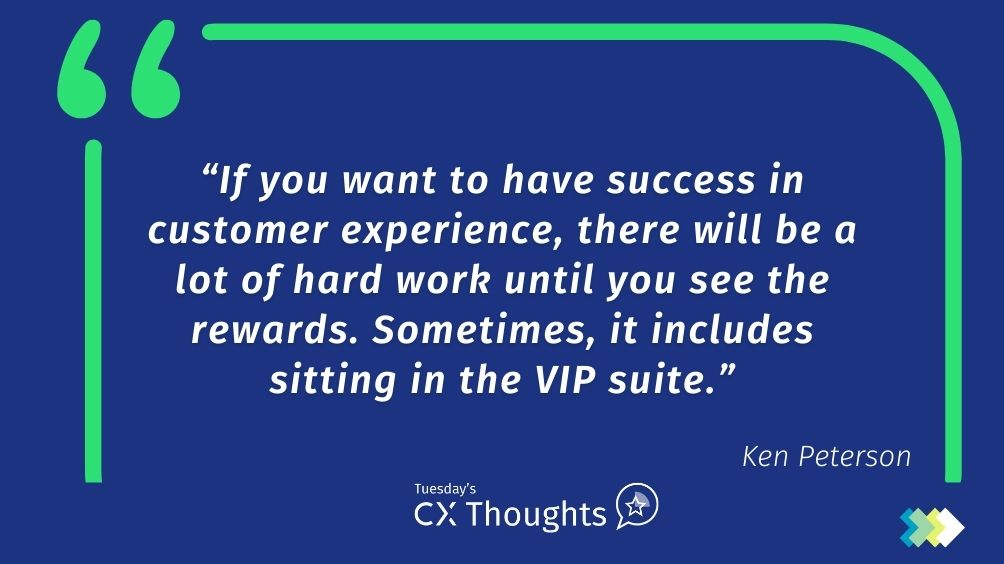 The Ultimate Soccer Experience — Tuesday CX Thoughts
Dec 5, 2023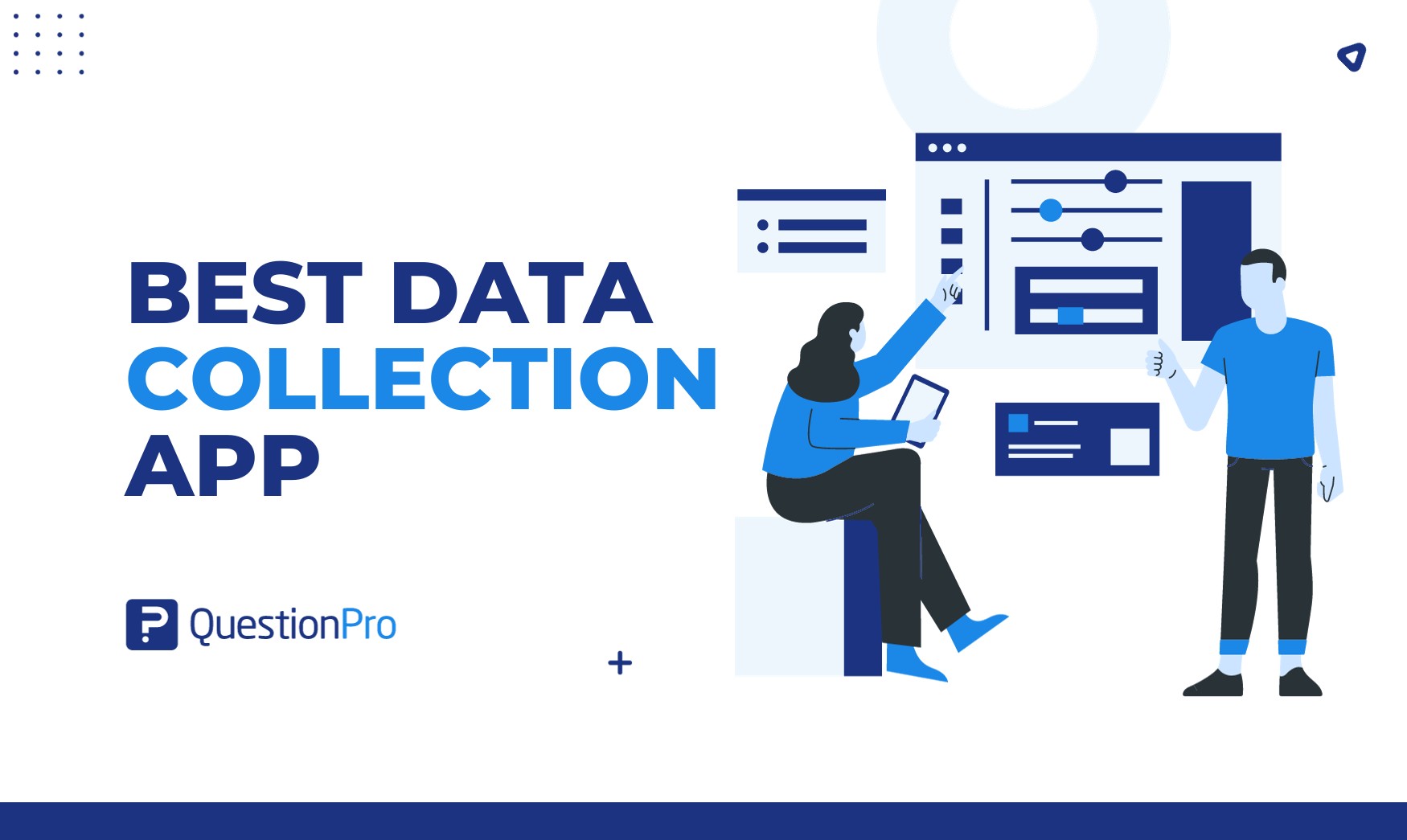 Unveiling the Best Data Collection App of 2023 | QuestionPro
Dec 4, 2023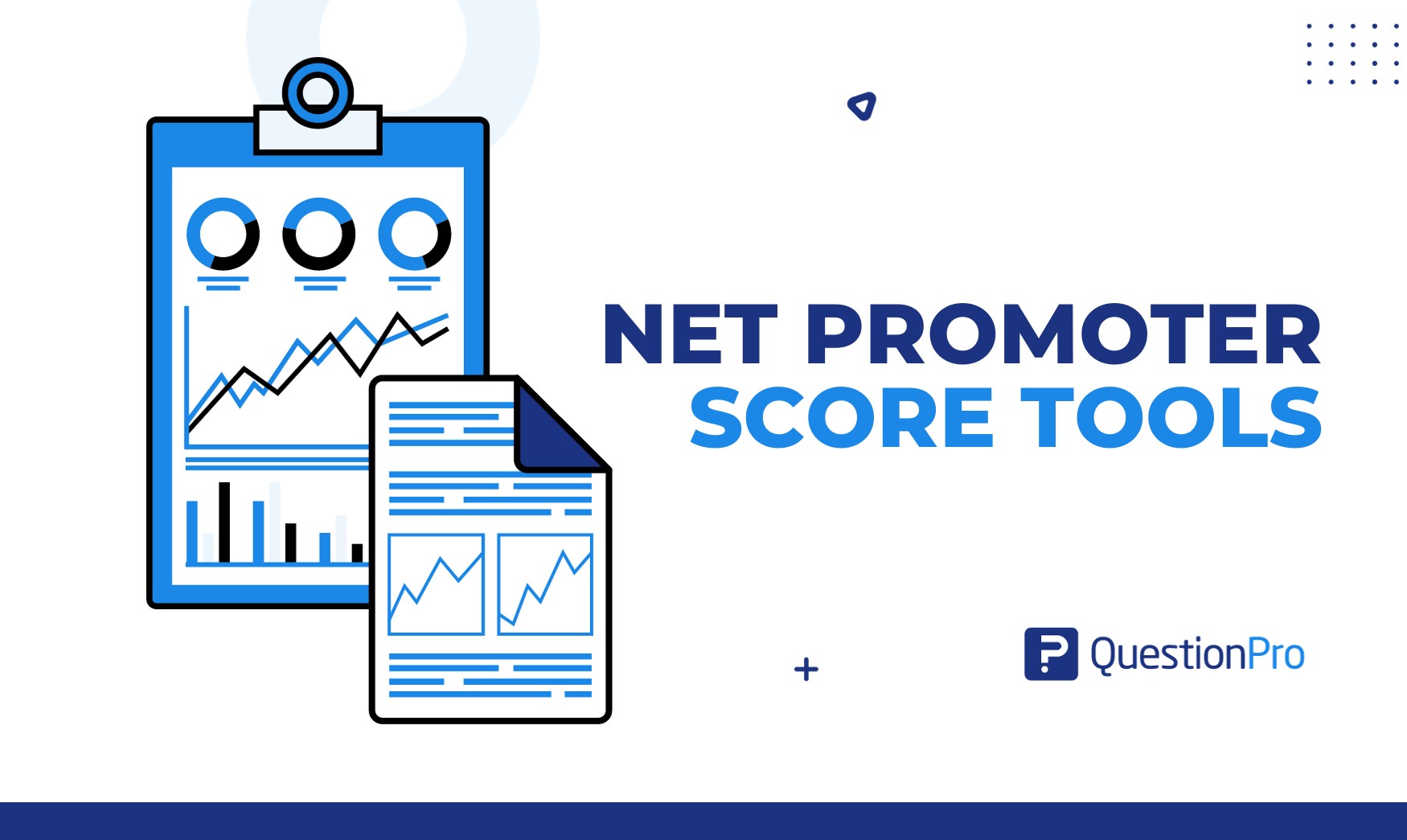 Exploring Top 12 Net Promoter Score Tools To Boost Loyalty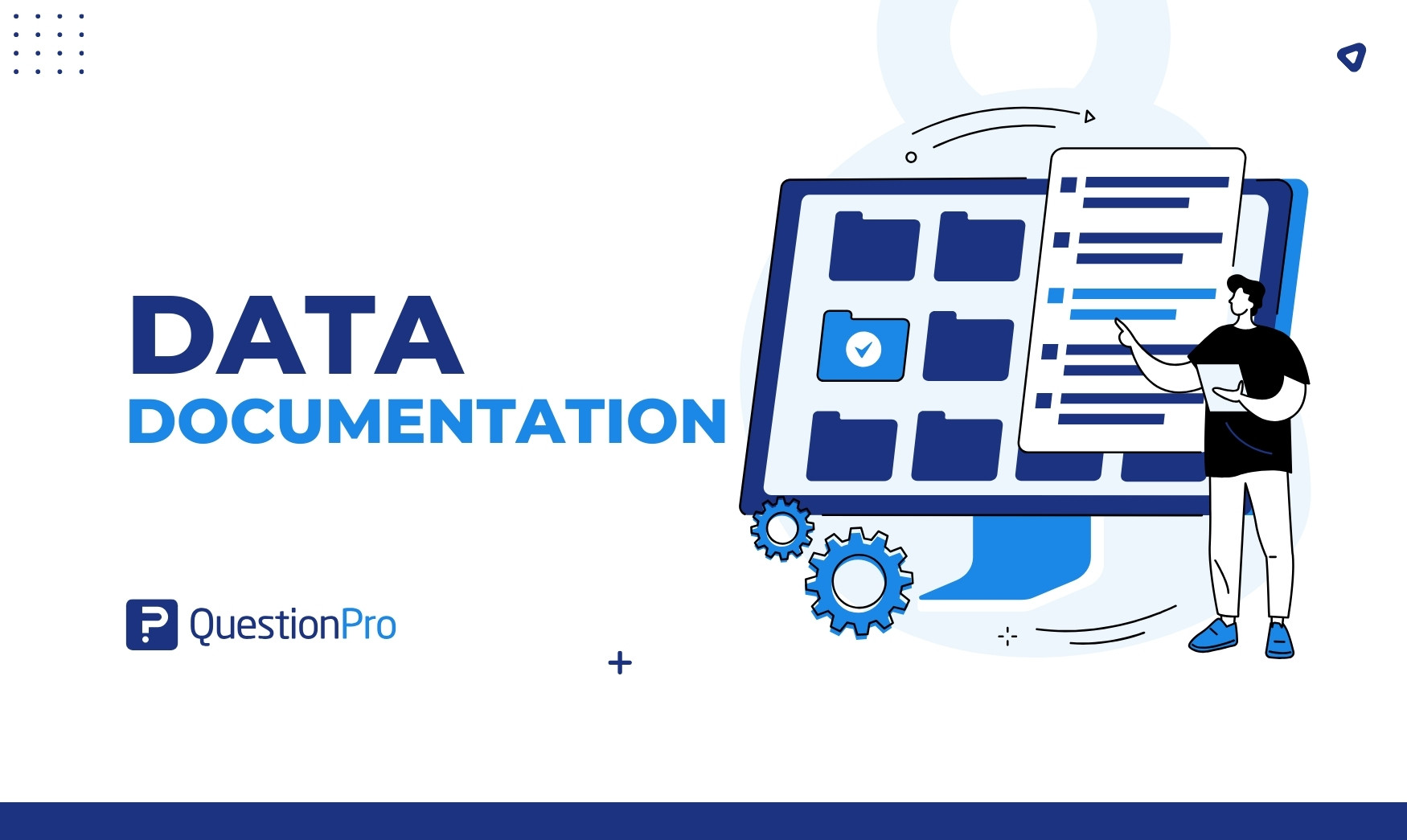 Data documentation: Definition, Purpose, Principles
Dec 1, 2023
Other categories
Academic Research
Artificial Intelligence
Assessments
Brand Awareness
Case Studies
Communities
Consumer Insights
Customer effort score
Customer Engagement
Customer Experience
Customer Loyalty
Customer Research
Customer Satisfaction
Employee Benefits
Employee Engagement
Employee Retention
Friday Five
General Data Protection Regulation
Insights Hub
Life@QuestionPro
Market Research
Mobile diaries
Mobile Surveys
New Features
Online Communities
Question Types
Questionnaire
QuestionPro Products
Release Notes
Research Tools and Apps
Revenue at Risk
Survey Templates
Training Tips
Uncategorized
Video Learning Series
What's Coming Up
Workforce Intelligence

Get started with computers
Learn Microsoft Office
Apply for a job
Improve my work skills
Design nice-looking docs
Getting Started
Smartphones & Tablets
Typing Tutorial
Online Learning
Basic Internet Skills
Online Safety
Social Media
Zoom Basics
Google Docs
Google Sheets
Career Planning
Resume Writing
Cover Letters
Job Search and Networking
Business Communication
Entrepreneurship 101
Careers without College
Job Hunt for Today
3D Printing
Freelancing 101
Personal Finance
Sharing Economy
Decision-Making
Graphic Design
Photography
Image Editing
Learning WordPress
Language Learning
Critical Thinking
For Educators
Translations
Staff Picks
English expand_more expand_less
Business Communication - How to Write a Powerful Business Report
Business communication -, how to write a powerful business report, business communication how to write a powerful business report.

Business Communication: How to Write a Powerful Business Report
Lesson 8: how to write a powerful business report.
/en/business-communication/how-to-write-a-formal-business-letter/content/
How to write a powerful business report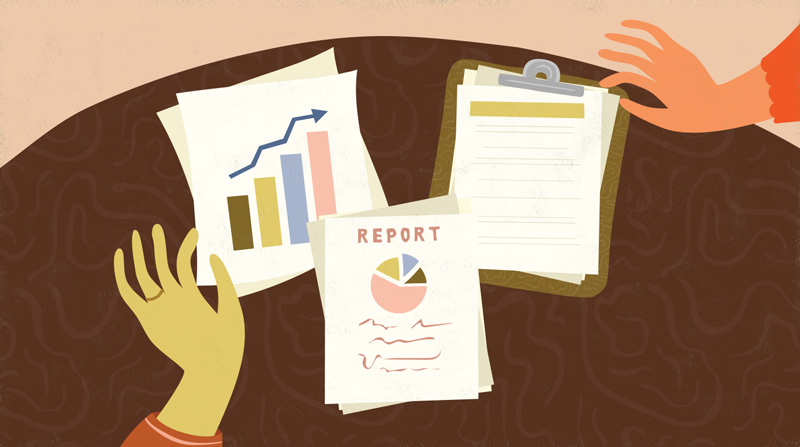 When a company needs to make an informed decision, it can create a business report to guide its leaders. Business reports use facts and research to study data, analyze performance, and provide recommendations on a company's future.
Watch the video below to learn how to write and format a business report.
The basics of a business report
Business reports are always formal , objective , and heavily researched . Every fact must be clear and verifiable, regardless of whether the report focuses on a single situation or examines the overall performance of an entire company.
Because objectivity is crucial in a business report, avoid subjective descriptions that tell the reader how to feel. For instance, if sales were down last quarter, don't say "Sales were terrible last quarter," but rather let the sales data speak for itself. There should also be no personal pronouns, such as "I think we should invest more capital." A business report should remain impersonal and framed from the company's perspective.
The structure of a business report
Although the size of a report can range from one page to 100, structure is always important because it allows readers to navigate the document easily. While this structure can vary due to report length or company standards, we've listed a common, reliable structure below:
Front matter : List your name, job title, contact information, and the date of submission. You can also create a title for the report.
Background : State the background of the topic you'll be addressing, along with the purpose of the report itself.
Key findings : Provide facts , data , and key findings that are relevant to the purpose stated in the background. Be clear and specific, especially because the entire report depends on the information in this section.
Conclusion : Summarize and interpret the key findings, identify issues found within the data, and answer questions raised by the purpose.
Recommendations : Recommend solutions to any problems mentioned in the conclusion, and summarize how these solutions would work. Although you're providing your own opinion in this section, avoid using personal pronouns and keep everything framed through the company's perspective.
References : List the sources for all the data you've cited throughout the report. This allows people to see where you got your information and investigate these same sources.
Some companies may also require an executive summary after the front matter section, which is a complete summary that includes the report's background, key findings, and recommendations. This section lets people learn the highlights quickly without having to read the entire document. The size of an executive summary can range from a paragraph to multiple pages, depending on the length of the report.
As mentioned in Business Writing Essentials , revision is key to producing an effective document. Review your writing to keep it focused and free of proofreading errors, and ensure your factual information is correct and presented objectively. We also recommend you get feedback from a colleague before submitting your work because they can spot errors you missed or find new opportunities for analysis or discussion.
Once you've revised your content, think about the report's appearance . Consider turning your front matter section into a cover page to add some visual polish. You can also create a table of contents if the report is lengthy. If you're printing it out, use quality paper and a folder or binder to hold the report together. To diversify the presentation of your data, try using bulleted lists, graphics, and charts.
Example of a business report
To demonstrate the principles of this lesson, we've created a brief business report for you to review.
Let's start by looking at the first page of this two-page report.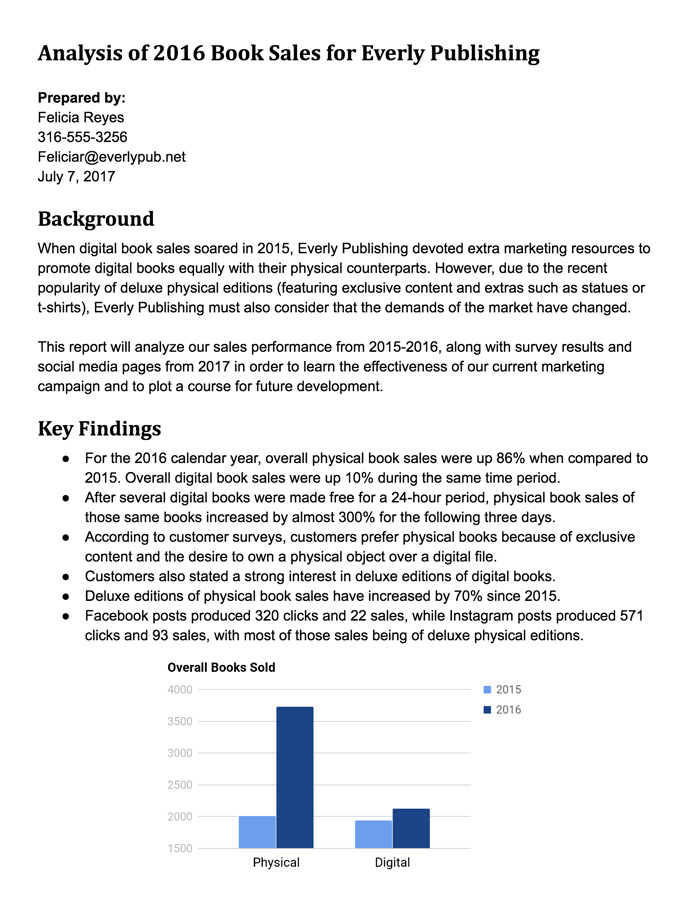 The layout of the front matter is simple and effective, while the background sets the stage in a quick, specific manner. The key findings provide the main takeaways that warrant further investigation, along with a chart to add emphasis and visual variety.
Now let's look at the following page.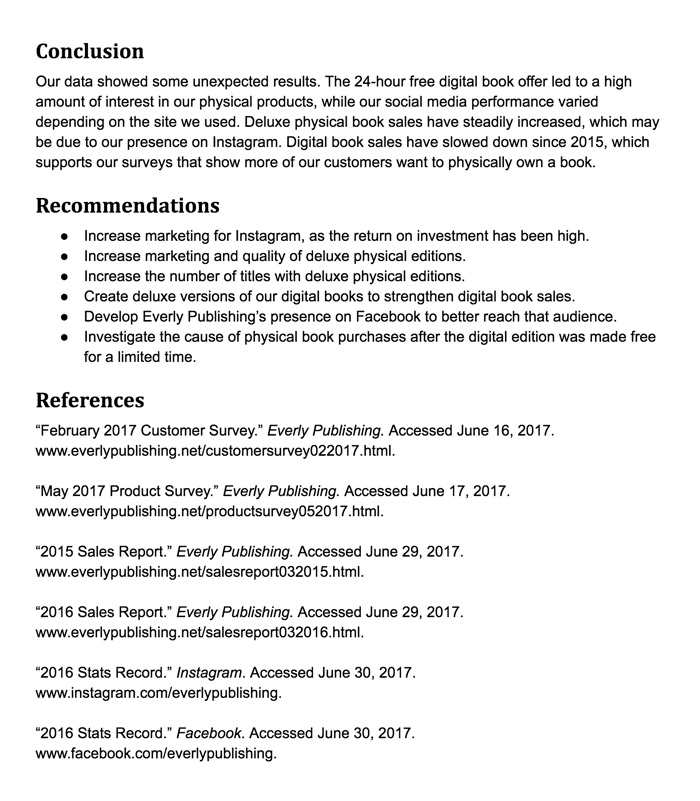 The conclusion features a little of the writer's opinion on the key findings, although the writing is still centered around the company's perspective. The recommendations are clear and supported by the data, while the references are thorough.
While business reports may seem intimidating, you have the ability to create a thorough, informative document through practice and careful research. Collect the facts and present them in an organized, objective manner, and you'll help your business make informed decisions.

/en/business-communication/how-to-write-an-effective-business-email/content/
How to Write a Business Report: A Step By Step Guide with Examples
Table of contents
With so much experience under your belt, you already know a lot about business reporting.
So, we don't want to waste your time pointing out the obvious because we know what you need.
Secrets. Tricks. Best practices.
The answer to how to write a mind-blowing business report that you don't need to spend hours and days writing.
A business report that will immediately allow you to identify your strengths and weaknesses.
A report that'll help you learn more about your business and do more accurate forecasting and planning for the future.
We believe we have just that right here.
With this comprehensive guide, you'll create effective sales, analytical, and informative business reports (and business dashboards ) that will help you improve your strategies, achieve your goals, and grow your business.
So, let's dive in.
What Is a Business Report?
Importance of creating business reports, types of business reports, what should be included in a business report, how to write a business report: an 11-step guide.
Although there's a variety of business reports that differ in many aspects, in short, a business report definition would be the following:
A business report is an informative document that contains important data such as facts, analyses, research findings, and statistics about a business with the goal to make this information accessible to people within a company.
Their main purpose is to facilitate the decision-making process related to the future of the business, as well as to maintain effective communication between people who create the reports and those they report to.
A good business report is concise and well-organized, looks professional, and displays the relevant data you can act on. The point is to reflect upon what you've achieved so far (typically, over the past month, quarter or year) and to use the data to create a new strategy or adjust the current one to reach even more business goals.
Business reports should be objective and based on the data. When stating the facts, people rely on numbers rather than giving descriptions. For instance, instead of saying "our conversion rate skyrocketed", you would display the exact percentages that back up that claim.
Business reporting matters for several reasons, among which the most important ones are:
Recognizing Opportunities to Grow
Detecting issues and solving them quickly, evaluating a potential partner, having a paper trail, keeping things transparent for the stakeholders, setting new company goals.
In fact, over half of the companies that contributed to Databox's state of business reporting research confirmed that regular monitoring and reporting brought them significant concrete benefits.
If you never look back at what you've achieved, you can't figure out what you've done well and what you can leverage in the future for even better results.
When you analyze a specific aspect of your business over a specific time period and present the data you gathered in a report, you can detect an opportunity to grow more easily because you have all the information in one place and organized neatly.
Is it time to introduce new products or services? Is there a way to enhance your marketing strategy? Prepare a report. Can you optimize your finances? Write a financial business report . Whatever decision you need to make, it's easier when you base it on a report.
Reports are essential for crisis management because they can introduce a sense of calmness into your team. Putting everything on paper makes it easier to encompass all the relevant information and when you know all the facts, you can make a more accurate and effective decision about what to do next.
Writing business reports regularly will also help you identify potential issues or risks and act timely to prevent damage and stop it from escalating. That's why monthly reporting is better than doing it only once a year.
Having an insight into your finances , operations and other business aspects more regularly allows you to have better control over them and mitigate potential risks more effectively.
Different types of business reports may be accessible to the general public. And if they're not, specific situations may require a company to send them over to the person requesting them. That may happen if you're considering a partnership with another company. Before making the final decision, you should learn about their financial health as every partnership poses a certain risk for your finances and/or reputation. Will this decision be profitable?
Having an insight into a company's business report helps you establish vital business relationships. And it goes the other way around – any potential partner can request that you pull a business report for them to see, so writing business reports can help you prove you're a suitable business partner.
In business, and especially in large companies, it's easy to misplace information when it's communicated verbally. Having a written report about any aspect of your business doesn't only prevent you from losing important data, but it also helps you keep records so you can return to them at any given moment and use them in the future.
That's why it's always good to have a paper trail of anything important you want to share with colleagues, managers, clients, or investors. Nowadays, of course, it doesn't have to literally be a paper trail, since we keep the data in electronic form.
Writing business reports helps you keep things transparent for the stakeholders, which is the foundation of efficient communication between these two sides.
You typically need to report to different people – sometimes they're your managers, sometimes they're a client. But your company's stakeholders will also require an insight into the performance of your business, and relying on reports will help you maintain favorable business relationships. A business report shows you clearly how your company is performing and there isn't room for manipulation.
Once you set business goals and the KPIs that help you track your progress towards them, you should remember they're not set in stone. From time to time, you'll need to revisit your goals and critical metrics and determine whether they're still relevant.
When you write a business report and go through it with your team members or managers, you have a chance to do just that and determine if you're efficient in reaching your goals. Sometimes, new insights will come up while writing these reports and help you identify new objectives that may have emerged.
Depending on your goals and needs, you'll be writing different types of business reports. Here are five basic types of business reports .
Informational Report
Analytical report, research report, explanatory report, progress report.
Informational reports provide you with strictly objective data without getting into the details, such as explaining why something happened or what the result may be – just pure facts.
An example of this type of business report is a statement where you describe a department within your company: the report contains the list of people working in this department, what their titles are, and what they're responsible for.
Another example related to a company's website could look like this Google Analytics website traffic engagement report . As we explained above, this report shows objective data without getting too much into the details, so in this case, just the most important website engagement metrics such as average session duration, bounce rate, sessions, sessions by channel, and so on. Overall, you can use this report to monitor your website traffic, see which keywords are most successful, or how many returning users you have, but without further, in-depth analysis.
Analytical reports help you understand the data you've collected and plan for the future based on these insights. You can't make business decisions based on facts only, so analytical reports are crucial for the decision-making process.
This type of business report is commonly used for sales forecasting. For instance, if you write a report where you identify a drop or an increase in sales, you'll want to find out why it happened. This HubSpot's sales analytics report is a good example of what metrics should be included in such a report, like average revenue per new client or average time to close the deal. You can find more web analytics dashboard examples here.
From these business reports, you can find out if you will reach your goals by implementing your current strategy or if you need to make adjustments.
Research is critical when you're about to introduce a change to your business. Whether it's a new strategy or a new partner, you need an extensive report to have an overview of all important details. These reports usually analyze new target markets and competition, and contain a lot of statistical data.
While not the same, here is an example of an ecommerce dashboard that could help track each part of a campaign in detail, no matter whether you are launching a new product, testing a new strategy, and similar. Similar to a research report, it contains key data on your audience (target market), shows your top-selling products, conversion rate and more. If you are an online store owner who is using paid ads, you can rely on this report to monitor key online sales stats in line with Facebook Ads and Google Analytics. See more ecommerce dashboards here.
As you might guess from its name, you write the explanatory report when it's necessary for you to explain a specific situation or a project you've done to your team members. It's important to write this report in a way that everyone will be able to understand.
Explanatory reports include elements like research results, reasons and goals of the research, facts, methodology, and more. While not exactly an explanatory report, this example of a HubSpot marketing drilldown report is the closest thing to it, as it helps marketers drill into an individual landing page performance, and identify how good their best landing pages are at converting, or which ones have the best performance.
A progress report is actually an update for your manager or client – it informs them about where you stand at the moment and how things are going. It's like a checkpoint on your way towards your goal.
These reports may be the least demanding to write since you don't need to do comprehensive research before submitting them. You just need to sum up your progress up to the point when the report was requested. This business report may include your current results, the strategy you're implementing, the obstacles you've come across, etc. If this is a marketing progress report you can use marketing report templates to provide a more comprehensive overview.
In many companies, progress reports are done on a weekly or even daily basis. Here is an example of a daily sales report from Databox. HubSpot users can rely on this sales rep drilldown business report to see how individual each sales rep is performing and measure performance against goals. Browse through all our KPI dashboards here.
What does a great business report look like? If you're not sure what sections your report should have, you'll learn what to include in the following lines.
Business Report Formatting
Different types of reports require different lengths and structures, so your business report format may depend on what elements your report needs to have. For example, progress reports are typically pretty simple, while analytical or explanatory reports are a different story.
However, most reports will start with a title and a table of contents, so the person reading the report knows what to expect. Then, add a summary and move on to the introduction. After you've written the body and the conclusion, don't forget to include suggestions based on your findings that will help your team create an actionable plan as you move forward.
After that, list the references you used while creating the report, and attach any additional documents or images that can help the person reading the report understand it better.
This outline may vary depending on what kind of report you're writing. Short business reports may not need a table of contents, and informative reports won't contain any analyses. Also, less formal reports don't need to follow a strict structure in every situation.
Business Report Contents
When it comes to the contents of your report, keep in mind the person who's going to read it and try to balance between including all the relevant information, but not overwhelming the reader with too many details.
The introduction to the report should state the reason why you're writing it, and what its main goal is. Also, mention what methodology and reporting software you've used, if applicable.
The body of the report is where you'll expose all your key findings, explain your methodology, share the important data and statistics, and present your results and conclusion.
The conclusion , similarly to the summary you'll add at the beginning of the report, briefly singles out the most important points and findings of the report.
If you decide to include more sections like recommendations, this is where you'll suggest the next steps your team or the company may want to take to improve the results or take advantage of them if they're favorable.
PRO TIP: Are You Tracking the Right Metrics for Your SaaS Company?
As a SaaS business leader, there's no shortage of metrics you could be monitoring, but the real question is, which metrics should you be paying most attention to? To monitor the health of your SaaS business, you want to identify any obstacles to growth and determine which elements of your growth strategy require improvements. To do that, you can track the following key metrics in a convenient dashboard with data from Profitwell:
Recurring Revenue. See the portion of your company's revenue that is expected to grow month-over-month.
MRR overview. View the different contributions to and losses from MRR from different kinds of customer engagements.
Customer overview . View the total number of clients your company has at any given point in time and the gains and losses from different customer transactions.
Growth Overview . Summarize all of the different kinds of customer transactions and their impact on revenue growth.
Churn overview. Measure the number and percentage of customers or subscribers you lost during a given time period.
If you want to track these in ProfitWell, you can do it easily by building a plug-and-play dashboard that takes your customer data from ProfitWell and automatically visualizes the right metrics to allow you to monitor your SaaS revenue performance at a glance.
You can easily set it up in just a few clicks – no coding required.
To set up the dashboard, follow these 3 simple steps:
Step 1: Get the template
Step 2: Connect your Profitwell account with Databox.
Step 3: Watch your dashboard populate in seconds.
Note : Other than text, make sure you include images, graphs, charts, and tables. These elements will make your report more readable and illustrate your points.
Whether you're writing a specific type of business report for the first time or you simply want to improve the quality of your reports, make sure you follow this comprehensive guide to writing an effective business report.
Do Your Research
Create an Outline
Determine Formatting Guidelines
Think of an Engaging Title
Write the Introduction
Divide the Body of the Report into Sections
Choose Illustrations
Conclude Effectively
Gather Additional Documentation
Add a Summary
Proofread Your Work
Step 1: Do Your Research
A well-planned report is a job half done. That means you need to do research before you start writing: you need to know who you're writing for and how much they know about the topic of your report. You need to explore the best business dashboard software and templates you can use for your report.
Also, if you believe you will need additional resources and documents to add in the appendix, you should do it during this phase of report writing.
Step 2: Create an Outline
Once you've gathered the resources, it's time to plan the report. Before you start writing, create an outline that will help you stick to the right structure. A business report is complex writing in which you can get lost very easily if you don't have a clear plan.
Moreover, the report shouldn't be complicated to read, so sticking to a plan will allow you to keep it concise and clear, without straying from the topic.
Step 3: Determine Formatting Guidelines
Most companies have their in-house formatting that every official document has to follow. If you're not sure if such rules exist in your company, it's time you checked with your managers.
If there arent' any guidelines regarding formatting, make sure you set your own rules to make the report look professional. Choose a simple and readable format and make sure it supports all the symbols you may need to use in the report. Set up proper headings, spacing, and all the other elements you may need in Word or Google Docs.
Pro tip: Google Docs may be easier to share with people who are supposed to read your business report.
Step 4: Think of an Engaging Title
Even if you're writing a formal business report, the title should be clear and engaging. Reports are typically considered dull as they're a part of official business documentation, but there's no reason why you can't make them interesting to read. Your title should suit the report topic and be in different font size so the reader can recognize it's a title. Underneath the title, you should add the name of the author of the report.
Step 5: Write the Introduction
A good introductory paragraph for a business report should explain to the reader why you've written the report. Use the introduction to provide a bit of background on the report's topic and mention the past results if there's been a significant improvement since your last report.
Step 6: Divide the Body of the Report into Sections
As this will be the most comprehensive part of your report, make sure you separate the data into logical sections. Your report is supposed to tell a story about your business, and these sections (such as methodology, hypothesis, survey, findings, and more) will help the data look well-organized and easy to read.
Step 7: Choose Illustrations
Of course, each of these sections should be followed with charts, graphs, tables, or other illustrations that help you make a point. Survey results are typically best displayed in pie charts and graphs, and these enable the reader to visualize the data better. From the formatting point of view, breaking the long text sections with illustrations makes the report more readable.
Pro tip: Using centralized dashboard solutions like Databox can bring your reporting game to the next level. Sign up for a forever-free trial now to see how you can use Databox to track and visualize performance easier than ever before .
Step 8: Conclude Effectively
Finish your report with a to-the-point conclusion that will highlight all the main data from the report. Make sure it's not too long, as it's supposed to be a summary of the body of the report. In case you don't want to add a specific section for recommendations, this is where you can include them, along with your assessments.
Step 9: Gather Additional Documentation
If you've determined what additional documents, images, surveys, or other attachments you may need for your report, now is the time to collect them. Request access to those you may not be able to get on time, so you have everything you need by the deadline. Copy the documents you can use in the original form, and scan the documents you need in electronic format.
Step 10: Add a Summary
The summary is usually at the top of the report, but it's actually something you should write after your report is completed. Only then will you know exactly what your most relevant information and findings are, so you can include them in this brief paragraph that summarizes your report's main points.
The summary should tell the reader about the objective of the report, the methodology used, and even mention some of the key findings and conclusions.
Step 11: Proofread Your Work
It may seem like common sense, but this final step of the process is often overlooked. Proofreading your work is how you make sure your report will look professional because errors can ruin the overall impression the reader will form about your work, no matter how great the report is.
Look for any spelling or grammatical mistakes you can fix, and if you're not sure about specific expressions or terminology, use Google to double-check it. Make sure your writing is to-the-point and clear, especially if you're writing for people who may not know the industry so well. Also, double-check the facts and numbers you've included in the report before you send it out or start your reporting meeting.
Business Report Examples (with Ready-to-Use Templates)
Here, we're sharing a few business reporting examples that you can copy, along with ready-to-use and free-to-download templates. If you don't know where to start and what to include in different types of business reports, these business report examples are a great way to get started or at least get some inspiration to create yours.
Activity Report Example
Annual report example, project status report example, financial report example, sales report example, marketing report example.
Note : Each of the business report templates shared below can be customized to fit your individual needs with our DIY Dashboard Designer . No coding or design skills are necessary.
For reporting on sales activity, HubSpot users can rely this streamlined sales activity report that includes key sales metrics, such as calls, meetings, or emails logged by owner. This way, you can easily track the number of calls, meetings, and emails for each sales rep and identify potential leaks in your sales funnel. Check all our sales team activity dashboards here. Or if you are looking for dashboards that track general sales performance, browse through all Databox sales dashboards here.
If you're preparing for annual reporting, you will benefit from choosing this HubSpot annual performance report . It contains all the relevant metrics, such as email and landing page performance, new contacts, top blog posts by page views, and more. See all our performance dashboard templates here.
Project status reports can be very similar to progress reports. If you're in need of one of those, here's an example of a Project overview dashboard from Harvest that shows that can help you create simple, but well-organized report based on metrics that matter: hours tracked, billable hours, billable amount split by team members., and more. Check out more project management dashboard templates we offer here.
Are you creating a financial report? You will find this QuickBooks + HubSpot integration a great choice for a financial performance dashboard that makes creating a report simple. This dashboard focuses on the essential financial report
ting metrics and answers all your revenue-related questions. See all Databox financial dashboards here.
If you're tracking your sales team's monthly performance, this sales report template will help you prepare an outstanding report. Check out all the vital productivity KPIs, track your progress towards your goals, and understand well how your current sales pipeline is performing. See all sales performance dashboards we have available here.
Marketing reports can be easily prepared by using this monthly marketing report template . With HubSpot's reporting, you can determine where your website traffic is coming from, how your landing pages and specific blog posts are performing, and how successful your email campaigns are. Browse all Databox marketing dashboards or marketing report examples here.
Create a Professional Business Report in No Time with Databox
Does creating a business report still sound like a daunting task? It doesn't have to be with Databox.
In times when we're all trying to save our time and energy for things that matter rather than scattering valuable resources on tedious, repetitive tasks, it's critical to optimize your business process. And we want to help you do just that.
Using a business reporting dashboard enables you to track data from all the different tools you're using – but in one place. With Databox, you can monitor and report on performance in a single dashboard that is optimized for all your favorite devices and you can create streamlined and beautiful dashboards even if you are not that tech-savvy. (no coding or design skills are required).
Automating business reporting has never been easier. And with Databox, you can do exactly that in just a few clicks. Sign up now and get your first 3 business dashboards for free.
Get practical strategies that drive consistent growth
How to Write Data Analysis Reports in 9 Easy Steps
How to write an informal business report.
How to Do an SEO Competitive Analysis: A Step-by-Step Guide
Latest from our blog
Top 11 Most-Tracked Metrics in Google Analytics and GA4 December 5, 2023
Lead Nurturing Strategy – Definition, Tips and How-tos December 4, 2023
Popular Blog Posts
What is a KPI?
SMART Goal Tracker
Marketing Report Templates
Google Analytics Dashboards
Google Search Console SEO
Website Performance Metrics
SaaS Metrics
Google Analytics KPIs
Business Dashboards
Dashboard Integrations
Dashboard Examples
Calculate Metrics
Build Dashboards
Dashboard Reporting
Metric Tracking
Goal Tracking
KPI Scorecards
Desktop, Mobile & TV
More Features
TV Dashboards
Mobile Dashboards
Dashboard Snapshots in Slack
White Label Dashboards
Client Reporting
POPULAR DASHBOARD EXAMPLES & TEMPLATES
Marketing Dashboards
Sales Dashboards
Customer Support Dashboards
Ecommerce Dashboards
Project Management Dashboards
Financial Dashboards
SaaS Dashboards
Software Development Dashboards
Databox vs. Tableau
Databox vs. Google Looker Studio
Databox vs. Klipfolio Klips
Databox vs. Power BI
Databox vs. Whatagraph
Databox vs. AgencyAnalytics
Culture & Careers
Product & Engineering teams
Junior Playmaker Internship
Talent Resource Center
We're Hiring!
Affiliate Program
System status
Case studies
Help Center
API Documentation
Start a Chat