How Do I Assign a Commercial Lease in the UK?
By Clare Farmer
Updated on 27/06/2023 Reading time: 5 minutes
Deed of Assignment
What happens after the lease is assigned, other ways to end your lease agreement, key takeaways, frequently asked questions.
As a commercial tenant, you may not be able to honour your commercial lease for the entire lease term. The lease term refers to the time period in which you occupy the property. This property may be your business' HQ, warehouse or distribution centre. There are various reasons as to why you may want to terminate your lease early and assign the lease. This article will explain the three critical instructions for assigning a UK commercial lease.
Assignment is a property transfer by the 'assignor' (the holder of the property) to the 'assignee' (the person receiving the property). As the commercial tenant, you are also the 'assignor' and, as such, may effectively assign your lease to another business owner. At this point, they become the new commercial tenant. This means that the new tenant is liable for the lease obligations in the commercial lease, such as rent payments and repair obligations.
The effect of an assignment is that you are now no longer a party to the lease. However, you will still be liable for the lease obligations if your landlord requires you to guarantee the new tenant's lease obligations. This will be where an Authorised Guarantee Agreement (AGA) is put in place.
Whilst some commercial leases may not allow lease assignment, those which do will generally have conditions attached for the assignment to be valid. The assignment provision may detail whether there are conditions you must satisfy.
If you want to assign your commercial lease, you must know how to do so. Below, we detail three essential instructions to assign a UK commercial lease.
1. Find an Assignee
If you wish to assign your commercial lease, the first step will be to find a suitable business owner. They will be the assignee. A potential assignee will want first to inspect the lease terms in your commercial lease agreement before they agree to take on the lease. One term they will specifically look for is the permitted use of the commercial premises. This is because they will need to ensure that their business activities can occur on the commercial premises.
They may also want to carry out checks on, for example:
the local authority;
utility companies; and
environmental issues.
It is not just your prospective assignee who will carry out checks when you assign the lease. You also will want to carry out checks on your prospective assignee, as will your commercial landlord. It is best to pre-empt the checks your landlord will carry out to ensure you select an assignee who can meet them satisfactorily. For example, you will need to check your assignee's:
financial status; and
previous lease references.
2. Landlord Consent
Once you are satisfied you have found a suitable assignee for your lease assignment, you will likely need to get your commercial landlord's consent before you assign your commercial lease. You should do this as soon as possible. UK law states that your landlord must respond to your request without unreasonable delay and should not unreasonably refuse to give consent for the lease assignment. It is advisable to get a solicitor to assist you with this.
Other Consent Considerations
Before you assign the lease to a specific business owner, you will also have to get your landlord's consent that you may indeed assign the lease to this person. A landlord may include conditions in the commercial lease agreement as to who the assignee can be to ensure that the prospective tenant:
can pay the rent;
will look after the landlord's commercial property; and
will behave well on the commercial premises to avoid disturbing other businesses and tainting the landlord's name.
Your landlord has the right to ask you to provide documents and information about the assignee. Your landlord may require information about your assignee's position, such as their financial status, which you should have previously checked.
Once your landlord agrees to assign the lease, they will give you a document which is a licence to assign. They may also require you to sign an Authorised Guarantee Agreement. Your solicitor will typically review both documents before the documents are finalised and thereafter become binding.
If your commercial lease details no conditions surrounding the assignment of a lease, such as the need to get your landlord's consent, you will not need a licence to assign the lease.
3. Assign the Lease
Once you have found a business owner to be the assignee for your commercial lease and your landlord consents to them being the new commercial tenant, you can start the lease transfer process and assign the lease.
As the tenant, you are responsible for assigning the lease. The process might vary depending on the lease term. If the lease is for seven years or more, you should use a Land Registry form which is a TR1. This method involves a simple transfer of the lease and is suitable where your lease is a registered lease. Where your commercial lease is less than seven years, you can assign it with a deed of assignment. This method is suitable where the commercial lease is unregistered.
Once the landlord consents to the proposed new tenant, the landlord and the new tenant will enter into a deed of assignment. This is the formal document that transfers your lease to the new tenant. It ends your duties concerning the lease, which the new tenant then takes over and agrees to be bound by. Since this is a legal document that all parties will need legal advice on, you and the new tenant must decide who will pay for the landlord's legal fees.
Provided you did not enter into an authorised guarantee agreement with your now ex-landlord, you are released from any responsibility concerning the commercial premises you leased. The new tenant takes those responsibilities on. If you had to enter into an authorised guarantee agreement to secure the landlord's agreement to the new tenant, that new tenant is still responsible for abiding by the terms of the original commercial lease. However, you are still potentially liable for the new tenant's breach of that lease.
Before you ask your landlord if you can assign your lease to someone else, note that there are other ways to end your lease agreement early. These include:
taking advantage of a 'break clause' (also known as an early termination clause ) in your lease agreement;
asking your landlord to agree to let you terminate your lease early; and
asking your landlord if you can find a subtenant for the property you rent.
This cheat sheet outlines what you should be aware of in your lease agreement.
Assigning a lease allows a tenant to terminate a commercial lease before it comes to an end. It allows you to end your lease obligations and pass these on to another business owner. If you wish to assign your lease, there are three key instructions on how to assign your commercial lease. The first is to find a suitable assignee (a new tenant) for your commercial premises. The new tenant will need, for example, to carry on a business similar to yours. The second is to gain consent to assign your lease from your commercial landlord, which may require you to obtain a licence to assign. Your landlord must also agree to the new commercial tenant you propose as the assignee. It is likely your landlord will carry out financial checks to confirm the proposed commercial tenant's financial health. Finally, you can assign the lease with a land registry form or deed of assignment.
If you need help understanding the key instructions to assign a commercial lease in the UK, contact our experienced leasing lawyers as part of our LegalVision membership. For a low monthly fee, you will have unlimited access to lawyers to answer your questions and draft and review your documents. Call us today on 0808 196 8584 or visit our membership page .
Lease assignment is when a commercial tenant transfers their lease to a third party. The third party will then take on the lease obligations and be the new tenant in a commercial lease.
The first key instruction when you want to assign a commercial lease is to find a suitable assignee; this is a third party that becomes the new tenant and is bound by the commercial lease.
We appreciate your feedback – your submission has been successfully received.
Contact us now
Fill out the form and we will contact you within one business day
Related articles
4 Ways to End Your Commercial Lease Early in the UK
5 Tips When Purchasing a Business in England and Wales
Can My Landlord Terminate My Commercial Lease in the UK?
Commercial Rent Reviews in England and Wales
We're an award-winning law firm
2023 Economic Innovator of the Year Finalist - The Spectator
2023 Law Company of the Year Finalist - The Lawyer Awards
2023 Future of Legal Services Innovation - Legal Innovation Awards
2021 Fastest Growing Law Firm in APAC - Financial Times
Assignment of commercial lease with landlord consent — How to guide
Ready to start your business? Plans start at $0 + filing fees.
updated September 1, 2023 · 11min read
1. Overview
Occasionally, tenants want to leave a rental property before the end of their lease. Individuals may take new jobs in new cities, and companies may go out of business or sell their enterprise to a third party. Whatever the reason, tenants can transfer their lease interests to new parties by completing an assignment of the lease.
An assignment is the transfer of one party's entire interest in and obligations under a lease to another party. The new tenant takes on the lease responsibilities, including rent and property maintenance, and the original tenant is released from most (if not all) of its duties.
Successful property management begins with good documentation, and a properly-drafted and executed assignment will ensure that all parties – new and old – understand the obligations that are being transferred and the responsibilities that each will have under the new arrangement. In every way, this lays the foundation for a great (and long-lasting) landlord/new tenant relationship. 
2. Dos & don'ts checklist
An assignment is the complete transfer of one party's interest in an agreement to a third party. In this case, the original tenant is giving all of his or her interest to a new tenant. That new tenant steps into the shoes of your old tenant, and your old tenant is released from most of his or her obligations under the lease (although this can be changed by agreement). This is not the same as a sublease. Under a sublease, a third party is granted only those specific rights provided in the sublease. The original tenant still remains ultimately liable for residual obligations under the lease, or any failures of the new tenant to meet his or her obligations. This means that the original tenant will be responsible (in equal measure with the new tenant) for any skipped rent payments or damage to the property.
Be sure the Assignee gets a copy of the original lease. He or she will be bound by its terms, and should know what his or her new obligations and rights are. A copy should be attached to the Assignment as Exhibit A. 
The original tenant cannot assign more rights than it has under the original lease. For example, if the term of the lease is 1 year, the term of the assignment cannot be 2 years. 
Most leases will require the landlord's written consent before an assignment becomes effective. Review the original lease agreement for additional information, and to see if there are other requirements that must be met to make the transfer valid.
Although a landlord is not required to consent to a lease assignment, in some cases your lease will state that a landlord's consent will not be "unreasonably" withheld. This is more common in commercial leases. What is considered unreasonable varies from jurisdiction to jurisdiction and you should review the laws in your area (and the language in your original lease agreement) for additional information. On the other hand, if the lease states that the landlord may use his or her "sole discretion" to evaluate the new tenant, he or she can veto this assignment without any reason.
Depending on your jurisdiction or the terms of your original lease, a landlord's failure to respond to your request for consent to assignment within a certain time may itself be deemed consent. In some cases, it may give a tenant grounds to terminate the lease. Review the original lease and your state's laws for additional details.
A landlord may consider only proper factors when deciding whether or not to consent to an assignment. Some criteria will be considered impermissible by courts (e.g., refusal is based on race or sex of the proposed new tenant). If your landlord does not consent to your attempted assignment, make sure he or she gives you clear written reasons for the decision. Failure to provide such reasons can itself be deemed unreasonable.
Sign three copies of the assignment, one for you, the other party, and the landlord.
Depending on the nature of its terms, you may decide to have the document witnessed or notarized. This will limit later challenges to the validity of a party's signature. 
State laws governing real estate, renting, leasing, and assignments vary widely, and can have a tremendous effect on your arrangement. In some cases, specific information must be included in the assignment and in others, language must be excluded form your agreement. Review your state and local laws for additional information about what is required in your area.
If your agreement is complicated, do not use the enclosed form. Contact an attorney to help you draft a document that will meet your specific needs. 
3. Assignment of commercial lease (with landlord consent) instructions
The following provision-by-provision instructions will help you understand the terms of your assignment. The numbers below (e.g., Section 1, Section 2, etc.) correspond to provisions in the form. Please review the entire document before starting your step-by-step process.
Introduction. Identifies the document as an assignment of lease. Write in the date on which the assignment will become effective (often the date on which it is signed). Identify the parties and, if applicable, what type of organization(s) they are. Note that each party is given a name (e.g., "Assignor") that will be used throughout the agreement. The current tenant is called the "Assignor," because he or she is the person who is assigning the interest. The new tenant is called the "Assignee."
Recitals. The "whereas" clauses, referred to as recitals, define the world of the agreement and offer key background information about the parties. In this Assignment, the recitals include a simple statement of the parties' intent to assign the Assignor's interest in the Lease and the Assignee's intent to assume it. Provide a brief description of the property being rented, and the name of the landlord under the Lease. Attach a copy of the Lease to the Assignment as Exhibit A. Describe the property that is being assigned. You don't need to include a full legal description, but provide enough information so it can be clearly identified. For individual houses, the address will usually be sufficient. If the property has a specific name (e.g., "Lincoln Towers"), include that as well. If only a section of the Premises is being assigned, make that clear in this description. 
Section 1: Assignment. The Assignor's assignment of its right and interest in the Lease to the Assignee. This paragraph allows you to determine whether all of the Assignor's interest in the Lease is being assigned, or only part of it. For example, if interest in only one half of the Premises is being assigned, this should be clearly noted in the space provided. Delete the bracketed phrase that does not apply to your arrangement.
Section 2: Assumption of rights and duties. Provides that the Assignor is no longer responsible for the duties listed under the Lease (e.g., rent, maintenance of property, etc.). There are two options provided regarding the continuing liability of the Assignor. In the first, the Assignor is completely released from any liability it had under the Lease. If the Assignee defaults, for example, the Landlord cannot seek payment from the Assignor. In the second, the Assignor will be liable to the Landlord if the Assignee defaults. Select the option that best suits your arrangement, and delete the other. Note that, in any event, the Assignor will remain responsible for any obligations that occurred before the assignment. In other words, if damage happened to the apartment before the transfer, or if the Assignor did not fulfill another obligation under the Lease, the Assignor remains responsible.
Section 3: Reimbursement. In many rental relationships, amounts are paid in advance or deposited as security for the landlord. At the end of the lease, this money (with deductions subtracted or interest added) is returned to the tenant. If a lease interest is assigned, the lease does not end and the assigning party cannot get this money back. This paragraph requires the Assignee to pay those amounts to the Assignor, and any later return of that money by the Landlord will be made to the Assignee.
Section 4: Indemnification. The Assignee's promise to bear the financial cost of any injury the Assignor suffers as a result of its assignment, and any lawsuits that may arise from its activities on the Premises. Note that there is an exception carved out for things done by the Assignor before the Effective Date of the Assignment – the Assignor remains responsible for those actions.
Section 5: Continuing effectiveness of lease. Emphasizes that except for the assignment, the original terms of the Lease are still effective. 
Section 6: Assignor's representations and warranties. Lists the Assignor's promises under the Assignment. Note that this is not a detailed list of services to be provided. Rather, this is the Assignor's assurance that the Lease and the rental interest it's providing is useful (i.e., no one else lives or has an interest in the place, the lease is still in effect, the Assignor is not behind in rental payments, etc.). If there are additional representations you think the Assignor should be making, feel free to include those here.
Section 7: Condition of premises. Notes that the Premises are not being warranted to be perfect or useful in a particular way. Rather, the Assignee is taking the rented property for what it is, and is accepting it in that state.
(Optional) Section 8: Additional terms of assignment. An optional provision allowing the Assignor and the Assignee to include any representations, warranties, or other provisions particular to their situation. If you remove this section, correct the section numbers and the references in the document.
Section 9: Interpretation. Provides that both Parties were on equal footing in the negotiation of the consent to assignment. In many cases, contracts are interpreted in favor of the individual who did not draft it. This clause makes clear that both Parties were involved in the drafting, and so the document should not be read in favor of (or against) either.
Section 10: Notice. Lists the addresses to which all official or legal correspondence should be delivered. Write in a mailing address for both the Assignor and the Assignee. 
Section 11: Modification. Indicates that any changes to the document are ineffective unless they are made in writing and signed by both Parties.
Section 12: Governing law. Allows the parties to choose the state laws that will be used to interpret the document. Note that this is not a venue provision. The included language will not impact where a potential claim can be brought. Write in the applicable state law in the blanks provided. The governing law will almost always be that of the place where the apartment or rental building is located. It's generally a bad idea to attempt to use a different location.
Section 13: Counterparts/electronic signatures. The title of this provision sounds complicated, but it is simple to explain: it says that even if the Parties sign the Assignment in different locations, or use electronic devices to transmit signatures (e.g., fax machines or computers), all of the separate pieces will be considered part of the same agreement. In a modern world where signing parties are often not in the same city — much less the same room — this provision ensures that business can be transacted efficiently, without sacrificing the validity of the agreement as a whole.
Section 14: Entire agreement. The Parties' agreement that the document they're signing is "the agreement" about the issues involved. Unfortunately, the inclusion of this provision will not prevent a Party from arguing that other enforceable promises exist, but it will provide you some protection from these claims.
Landlord's consent [and release]. Review the terms of the original lease agreement to determine whether or not the Landlord's consent is required to make the assignment effective. This is usually the case. If so, have the Landlord sign the document in the space provided. Note that there are two options provided at the end of the consent. You may choose only one of these and should delete the one that you do not use. The first option corresponds to the brackets in Section 2 of the Assignment. If the Assignor will remain responsible under the Lease, even after the Assignment, include this first bracketed language in the consent. For example, if the Assignee doesn't make rent payments, the Landlord will be able to get these payments from the Assignor. Delete the phrase "and Release" from the title of this paragraph if you choose this option. If the Assignor will not be responsible under the Lease, select the second bracketed phrase, which releases the Assignor from any remaining liability. In other words, the Landlord cannot look to the Assignor for damages or rental payments if the Assignee doesn't perform any of its obligations under the Lease. If you include this clause, you can keep the bracketed language in the title of the paragraph (i.e., the title will be "Landlord's Consent and Release"). 
Read more...
You may also like
Why do I need to conduct a trademark search?
By knowing what other trademarks are out there, you will understand if there is room for the mark that you want to protect. It is better to find out early, so you can find a mark that will be easier to protect.
October 4, 2023 · 4min read
How to talk to your family about estate planning
Want to talk to your parents or grandparents about estate planning, but feel like the topic is taboo? You're not alone. Discussions about estate planning are difficult for many families. Use our tips to broach the subject with sensitivity.
May 17, 2023 · 2min read
How to write a will
Writing a will is one of the most important things you can do for yourself and for your loved ones, and it can be done in just minutes. Are you ready to get started?
May 11, 2023 · 4min read
Business Legal Services
Banking & Finance Law
Business Disputes
Business Immigration Law
Commercial Law
Commercial Property Law
Construction Law
Corporate Law
Data Protection & Privacy Law
Employee Share Schemes
Employment Law
Financial Services Regulation
Funding & Investment
Insolvency & Corporate Recovery
Intellectual Property
IT & Commercial Technology Law
Overview 
Acquisition & Leveraged Debt 
Asset Finance & Asset Based Lending 
Construction & Development Finance 
Debt Finance 
Financial Services Regulation 
Funding & Investment 
Trade Finance 
Alternative Dispute Resolution 
Business Dispute Case Assessment 
Commercial Contract Disputes 
Commercial Property Disputes 
Construction & Engineering Disputes 
Defending Employment Tribunal claims 
Shareholder Disputes 
Intellectual Property Disputes 
Litigation & Arbitration 
Partnership Disputes 
Professional Negligence Claims 
Public Procurement Challenges 
Agency Agreements 
Commercial Contracts 
Confidentiality & Non-Disclosure Agreements 
Franchise Law 
Intellectual Property in Commercial Contracts 
Joint Venture Agreements 
Sale & Distribution Agreements 
Service Agreements 
Subcontractor Agreements 
Supply of Goods Agreements 
Terms of Business 
Commercial Leases 
Corporate Transactions 
Property Development 
Property Finance 
Sale and Purchase 
Unregistered Land 
Construction & Engineering Contracts 
Banking & Finance Law 
B Corp Conversion Lawyers 
Cap Table Creation and Management 
Corporate Governance 
Corporate Restructuring 
Employee Share Schemes 
Exits & Disposals 
LLP Agreements 
Mergers & Acquisitions (M&A) 
Share Capital 
Cybersecurity 
Data Breaches & Incident Management 
Data Governance 
Data Protection Health Check 
Data Protection Impact Assessments 
GDPR Compliance 
GDPR Training 
Outsourced DPO 
Support for DPOs 
EMI Share Options 
Employee Ownership Trusts (EOTs) 
Flowering Shares 
Growth Shares 
Hurdle Shares 
Phantom Share Schemes 
Non Tax-Advantaged Share Plans 
Absence & Sickness Management 
Discipline & Grievance Procedures 
Discrimination Claims 
Employee Share Schemes and Equity Incentives Solicitors 
Employment Contracts 
Employment Status and IR35 
HR Audit 
Redundancies and Business Reorganisations 
Senior Employee Exits 
Settlement Agreements 
Transactions and TUPE 
Consumer Credit & Hire 
Payment Services 
Regulated Banking & Finance Activities 
Crowdfunding 
EIS & SEIS 
Investment Agreements 
Pre-Seed & Seed Funding 
Private Equity 
Series A, B & C Funding 
Term Sheets 
Venture Capital 
Director Disqualification Solicitors 
Copyright Lawyers 
Design Rights 
Intellectual Property Audits 
Intellectual Property Licensing 
Intellectual Property Strategy 
Patent Litigation 
Patent Protection & Management 
Trade Marks 
Utility Models 
Cloud Service Agreements 
SaaS Agreements 
Software Licence Agreements 
The big idea 
Getting started 
Getting on with it 
Scaling up 
Looking to exit 
Creative Industries
Energy, Utilities & Environment
Life Sciences
Manufacturing & Engineering
Public Sector
Retail & Luxury Brands
Enterprise Plan
On-demand Plan
Fixed Fee Products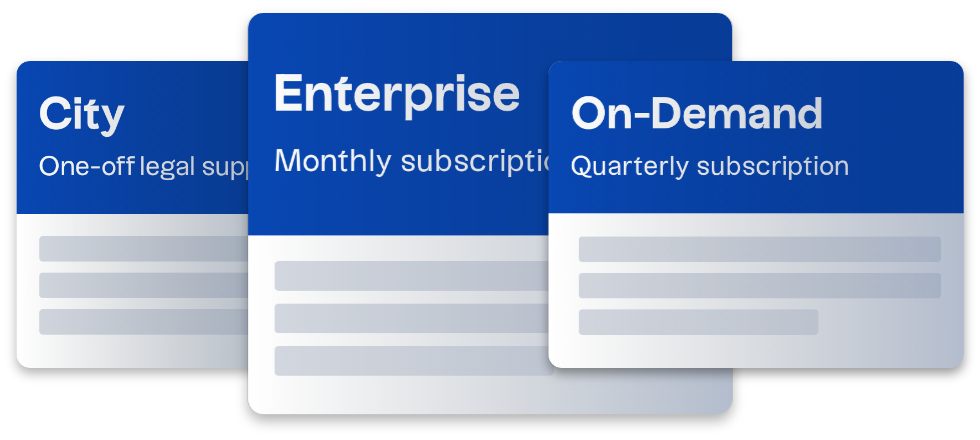 Meet Our Team
Press & Media
What Our Clients Say
Company News
Client Stories
Thoughts and Opinions
Podcasts and Videos
Knowledge Hub
Make An Enquiry
Request A Call Back
Birmingham 
Cambridge 
London 
Manchester 
Oxford 
Sheffield 
Knowledge Hub for Growth
Assigning a commercial property lease to another business.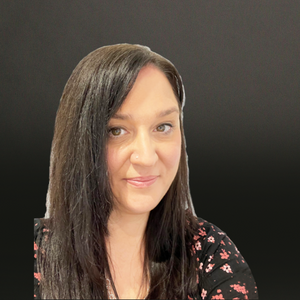 In order to grow or react to market conditions your business may need to quickly leave its current premises. If your business rents the premises but there is still time left to run on the lease, what can you do?
A common solution is to transfer your lease to someone else. This process is called 'assigning a lease'. In this article, we describe how this process operates and what potential problems you may need to overcome. If you need help in this area, our friendly commercial property experts can help.
Traps for the Unwary
How to assign a lease.
'Assigning' a lease simply means transferring your lease to another person so that they become the new tenant. Once the assignment has taken place the lease continues to exist and the new tenant becomes liable for all of the tenant's obligations in the lease.
The first step is to find someone who may want to take over the lease (they are known as 'the assignee'). Aside from being happy with the rent that is being charged, the assignee will want to review the lease to ensure that it does not contain any onerous or unacceptable terms. This process will be very similar to the one your solicitor carried out when you negotiated the lease in the first place, except that as the assignee will be taking over the existing lease they will have little or no opportunity to change its terms and will therefore have to be happy with it as it stands.
If the lease contains terms which are generally unacceptable in commercial property leases or specifically adversely affect the ability of the new tenant to use the property as they wish, you may have problems in assigning the property. It is therefore worth knowing before you start marketing your lease just what it does or does not allow. For example, it is no good marketing a warehouse to factory owners if it specifically forbids industrial use.
In addition, most tenants will want to carry out the same due diligence process as if it were purchasing a commercial property or negotiating the lease at outset. This usually involves raising queries with the local authority and utility companies as well as finding out about environmental and similar issues. This takes time so do not expect to be able to transfer the lease instantly.
The second step, once an assignee is found and they are happy to take on the lease, is to actually transfer ('assign') the lease. Generally this will be done using a Land Registry form known as a TR1 . If the lease is for less than 7 years, then the lease can be assigned by using a deed of assignment. Both these documents have the same effect and will generally be executed by both you as the current tenant and the assignee.
In theory, you can assign your lease to whoever and whenever you like. However, most landlords are not willing to allow the tenant such freedom and therefore write into the lease restrictions on to whom a lease can be assigned and on what basis. In most cases, the landlord will be required to consent to the assignment before it can go ahead. This is where most of the practical problems arise as we explore in more detail below.
When and why to assign a lease
A tenant will generally look to assign its lease when it no longer requires use of the property but there is still some time before the lease comes to an end. For example, your business may have taken a five-year lease, but after two years you need to move. Unless the lease includes break clauses , you would have to continue to pay the rents and comply with the lease terms for the remaining three years of the lease term. By assigning the lease you can dispose or at the very least reduce that liability.
If there is less than a year remaining of the lease to run, it may be more difficult to find someone who wants to take the lease for a short period of time, so in those circumstances it may be worth continuing to trade from the existing property until the lease comes to an end itself.
A few common examples of why you may wish to assign your lease are that:
You may have agreed to sell your business and the structure of the transaction requires the lease to be assigned to the purchasers;
Your business may not be trading as well as hoped and you are unable to keep up with rent payments or you may simply need smaller premises;
You may find that the property is no longer situated in a convenient place and may wish therefore to relocate the business; or
Your business may have grown faster than anticipated and requires bigger premises from which to trade.
Is a licence to assign needed?
Most landlords are primarily concerned with the income they earn from the properties they rent out. It is important to them that the tenants they rent to:
Are able to pay the rent in full and on time;
Keep the property in a good state of repair so that the property can be easily relet when the tenant leaves; and
Behave in such a way as not to adversely affect the landlord's ability to rent other properties it may own nearby.
It is for this reason that most landlords will seek to control who you can assign your lease to and prevent you from assigning your lease without your landlord's consent.
Whether your landlord's consent to an assignment (by way of a licence to assign) is required depends on the terms of the lease you are seeking to assign. Most leases will have some restrictions. It is only if the lease does not include any restriction on assignment, or includes restrictions but no requirement to obtain the landlord's consent to an assignment, that no licence to assign will be required.
Although the detailed provisions can look intimidating, most assignment clauses simply require the landlord to agree that it believes the assignee to be able to meet its obligations and if it does so to formally consent to the assignment. The landlord is also usually required by statute not to unreasonably withhold or delay giving that consent. A licence to assign is the document used to evidence that the landlord has granted its consent to an assignment as required.
Note: if you feel your landlord is not co-operating, you should explore the options for tenants in our article on landlords unreasonably withholding consent .
You should ask for the landlord's consent as soon as possible so as not to delay matters, as the landlord only has to deal with your request within a reasonable time and even then only once you have provided all the information the landlord needs in order to reach its decision on whether or not to give its consent. This may evidence of your assignee's good standing such as bank and previous landlord references, and copies of audited accounts and bank statements.
If your proposed assignee is not of sufficient standing to satisfy the landlord consent may be granted if the assignee agrees to provide a guarantor for its liabilities or a rent deposit that can then be used if it fails to pay. What the landlord is permitted to insist on will depend on the specific wording of the lease and the specific set of circumstances.
You should also be aware that most landlords will insist that whatever the financial state of the assignee, you, as the outgoing tenant, will be required to guarantee the assignee's obligations under the lease by what is called an authorised guarantee agreement. You should not make the error of assuming that by assigning your lease you can just walk away from any responsibility. The one thing that the law requires you to is to find someone who can pay the rent and comply with the lease terms. If you do not do this, then the landlord will most probably be able to recover any arrears from you.
If your lease expressly prohibits assignments without containing a requirement for consent to be given by the Landlord, then the starting point is that you cannot assign it at all. However, the landlord may still agree to an assignment taking place. This would still be documented by way of a licence to assign but in this case, the landlord would be under no obligation to grant its consent even if it would be reasonable to do so or to act promptly when considering your request to give that consent.
Actual assignments and virtual assignments
Most transfers of the ownership of a lease are carried out by an 'actual assignment' where the tenant assigns its interest in the lease to an assignee as explained above.
In a few cases you may seek to use a virtual assignment whereby you remain liable under the terms of the lease, but enter into a contract with a third-party transferring the economic benefits and burdens of the lease, without actually assigning the lease itself. These can be used when the lease contains overly restrictive assignment clauses. You could, for example, declare a trust or enter into a contract in favour of a third-party, effectively transferring the economic benefits and burdens of the lease to them. However, beware of clauses in the lease which prevent this sort of arrangement.
If a tenant is a company and the shares in that company are transferred to someone else, then the lease would remain unaffected and the tenant would still be the company. Although not strictly a virtual assignment this change of ownership can be a concern to some landlords and as a result, some leases include express provisions restricting changes in the shareholding of the tenant company. However, they are unusual and arguably onerous.
Registering an assignment
If the lease is registered at the Land Registry or has more than 7 years of its term remaining, and you are the assignee, you must register the assignment at the Land Registry. The Land Registry will then process the application and update the title register for the lease so that it is in your name.
It is very important that the assignee does indeed register the lease as, until it does, the assignment is not fully complete and legally you have not yet become the tenant. This has practical implications as, depending on the wording of the lease, you may not be able to serve a valid break notice until it is registered at the Land Registry. As registration can in some circumstances take a long time, you may find yourself unable to end the lease when you expected. If you forget to register you are unlikely to complete your registration in time to take the steps you need to take.
If you do not apply for registration within 2 months of the date of completion of the lease, the lease becomes void and can only be registered is the Land Registrar agrees to make an order extending the 2 month period.
In addition to registering the lease with the Land Registry most leases include an obligation to notify the landlord that an assignment has taken place and to send them a copy of the assignment document and pay them a fee for noting the transaction. Sometimes the lease sets out the specific notice fee, but more often than not the lease merely sets out a minimum fee. In theat case, you should ask the landlord to confirm the notice fee before completing the assignment.
Access legal support from just £140 per hour
Speak to our commercial property solicitors if you need practical legal advice on drafting, negotiating or terminating a lease agreement.
Get in touch
The effect of an assignment on a lease
In most cases, once a lease has been assigned, the assignee steps into the shoes of the tenant and all the rights and duties that the previous tenant had pass over to the new tenant. Occasionally there are rights in the lease which are personal to the original tenant. Again, this often affects the break clause. If the right to end the lease early is personal to the original tenant, you cannot do so if the lease is assigned. In such circumstances it may be better to sublet the property rather than assign the lease itself.
As most leases require the previous tenant to guarantee the performance of the new tenant, the assignment also has the effect of rearranging the liabilities for payment of the rent. Any previous guarantor under an authorised guarantee agreement will have been automatically released by the assignment and rent deposits may become repayable by the landlord.
Assignment v sub-letting
Is it preferable to assign a lease or sub-let it (retain your lease but grant a lease of the property for a slightly shorter term to another party)? The answer very much depends on your specific requirements and the particular circumstances.
Assigning the lease means that you no longer have any interest in the property. It is quite common that a tenant will still remain 'on the hook' for the lease obligations after an assignment, as the landlord will likely have insisted that they enter into an authorised guarantee agreement to guarantee the assignee complies with the lease. However, a landlord will not always insist on an authorised guarantee agreement and, even if one is in place, the obligations on it cease if/when the assignee assigns the lease itself to another party. Therefore, most tenants regard an assignment as the best option where they have no current use or interest in the property and do not think they will do at any point in the future.
As already noted you may have to keep the lease in your name if you wish to rely on any personal rights in the lease by granting a sub-lease. This will allow you to retain your interest in the lease, but it also means that you are still liable to pay the rents due under the lease and comply with all of the lease obligations. As the sub-tenant is likely to be in occupation of all or part of the property, you must manage them to ensure that the sub-tenant does not place you in breach of your duties under the lease.
Other reasons for sub-letting include:
Using the sub-lease as an income stream.
If you think you may wish to use the property later.
If you want to dispose of only part of the property and keep the rest for your own use (most landlords are extremely unlikely to allow you to assign part only of your lease).
Transfer of the landlord's interest in the building
Only a tenant can assign the lease. If the landlord wishes to dispose of its interest in the lease it does so by selling the freehold interest in the building to a new party who then automatically becomes the landlord. Subject to your receiving proper notification you are then required to pay the rent to the new building owner. If you intend to serve a notice (e.g. bringing the lease to an end or requesting a new lease) make sure that you serve the title on the legal owner otherwise you may find your notice to be of no effect. Beware the registration gap mentioned above. You may think that your apparent landlord is the legal owner but legally he may not be.
In addition to the points set out above that relate to the terms of the lease, there are other issues which can cause difficulties when trying to assign it. These include:
In any circumstance where the landlord is required to consent to a transaction, make sure that all your rent and similar payments are up to date as often leases state that no consent will be given if payments are outstanding.
The Minimum Energy Efficiency Standards (MEES) Regulations mean that you cannot assign your lease (or sublet it) if the Energy Performance Certificate (EPC) (most likely provided by your landlord when you took the lease) has expired. You cannot even market the property without providing an EPC.
While they may not actually prevent an assignment, breaches of health and safety law or fire safety regulations or the rules around monitoring and managing asbestos may cause delays or scare your assignee away. If compliance with the rules is your responsibility under the lease, your landlord may refuse to consent to the assignment until you do so.
About our expert
Samantha Paxton
Areas of expertise, recent content.
If you have any questions about assigning a lease, or would like our expert commercial property solicitors to help you through the process, please get in touch.
Call us on 0800 689 1700 , or fill out the short form and we'll contact you to discuss your situation and legal requirements. There's no charge for your initial consultation, and no obligation to instruct us. We aim to respond to all messages received within 24 hours.
First name *
Last name *
Telephone *
Your enquiry - how can we help you?
Yes, I'd like to receive updates (you can unsubscribe at any time)
Name This field is for validation purposes and should be left unchanged.
Your data will only be used by Harper James Solicitors. We will never sell your data and promise to keep it secure. You can find further information in our Privacy Policy .
Explore related resources
Our offices, a national law firm.
Our commercial lawyers are based in or close to major cities across the UK, providing expert legal advice to clients both locally and nationally.
We mainly work remotely, so we can work with you wherever you are. But we can arrange face-to-face meeting at our offices or a location of your choosing.
Like what you're reading?
Get new articles delivered to your inbox.
Join 8,153 entrepreneurs reading our latest news, guides and insights.
How can we help?
To access legal support from just £140 per hour arrange your no-obligation initial consultation to discuss your business requirements.
Make an enquiry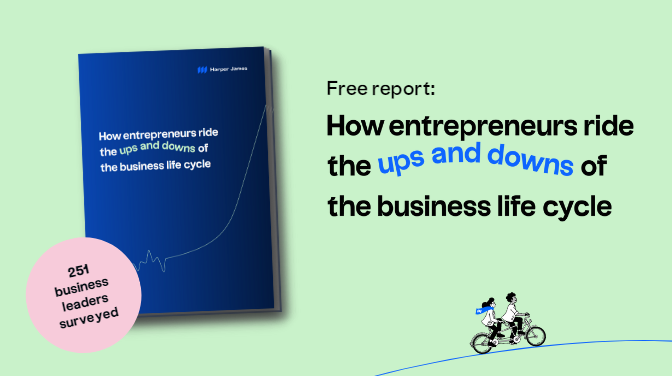 Business life cycle report
Founders, where are you in your business journey?
Use our latest report as a moment of reflection and reassurance that others are going through similar ups and downs at each life cycle stage.
What Is a Commercial Lease Assignment?
A commercial lease assignment happens when a tenant transfers all of the rights to a lease to someone else but remains liable for rent payments to the landlord. 4 min read
A commercial lease assignment happens when a tenant transfers all of his or her rights to a lease to someone else but remains liable for rent payments to the landlord.
A Tenant's Right to Assign or Sublet a Commercial Lease
Due to difficult financial times, businesses have been forced to downsize.
Often these businesses find themselves in commercial leases for more space than they need. In order to save money, these businesses will consider a commercial lease assignment or subletting the extra space. Both options have pros and cons, but the first step is examining the current lease in order to figure out whether there are any restrictions on assignment or subletting.
Commercial leases are contracts and, as such, are subject to their terms. Thus, the language of the lease will dictate whether or not the tenant is able to assign the lease to someone else or sublet the space.
If a lease doesn't contain any rules against assignment or transfer, then a tenant is allowed to assign or sublet. Unless your lease says otherwise, you do not have to get your landlord's consent to sublet or assign your lease.
Businesses might sublet or assign office or retail space to help with costs or to avoid a penalty if they need to end their commercial lease earlier than their contract stipulates. Sometimes, this may be their only option, regardless of their financial position.
Legal Considerations
When considering your options, you should be aware of the legal differences between assignment and subletting.
There are also several legal and practical aspects to consider when negotiating an assignment or sublease. This includes any legal consequences the tenant may face if the landlord ends the lease.
It is in your best interest to consult an experienced real estate attorney so that you can protect yourself and understand all of your options . Whether you sublet or assign your lease, you will need to find a new tenant. However, there are still differences between the two.
Before subletting or assigning your lease, you should review your lease agreement and talk about your options with your landlord.
It is also important to check your state's laws regarding subleases and assignment because some states require the landlord's consent in order to complete this transfer.
What Happens If I Breach the Lease by Subleasing or Assignment?
Breaching your lease can carry severe consequences, including the following:
Paying damages to your landlord
Termination of the lease agreement
What Is an Assignment of Lease?
A lease assignment happens when the tenant transfers all of his or her rights and interest in a lease to another party. Although the new tenant takes on these rights and interests, the assigning tenant is still liable to the landlord.
If the new tenant breaches the lease, the landlord can enforce the terms of the lease on both the new tenant and old tenant. The former, or assigning, tenant is still liable to the landlord according to the original commercial lease agreement.
A lease assignment can also be called:
A lease transfer
Assignment agreement
Assignment of lease
Lease assignment
Sometimes, a tenant has to leave before their lease is up. In this case, they might be allowed to assign, or transfer, their lease to a new tenant. The old tenant, or assignor, transfers his rights to a new tenant, the assignee.
You can assign both residential and commercial leases. In an assignment, the assignor transfers their lease to a new tenant using a lease assignment agreement. The new tenant then takes the place of the assignor, but the former tenant is still responsible for missed rent checks and damages.
What Does a Lease Assignment Agreement Contain?
A lease assignment agreement is a document that transfers a commercial or residential lease from one party to another. When a tenant needs to break a lease and has a new tenant lined up, they can use a lease assignment agreement.
A lease assignment agreement contains basic information:
Identifying information
Assignment start date
Landlord name
Lease assignment agreements are pretty simple because they reference the original lease. This means that all of the terms in the old lease are automatically included in the new agreement.
A lease assignment agreement transfers the entire lease, whereas sublease agreement does not. Assignments transfer the whole lease from one tenant to another.
The most important thing to know about lease assignment agreements is that they usually need the landlord's permission. If you're considering assigning your lease, you should make absolutely sure that your landlord agrees to the arrangement because you are transferring your lease to a new party.
If you need help with commercial lease assignment, you can post your legal need on UpCounsel's marketplace. UpCounsel accepts only the top 5 percent of lawyers to its site. Lawyers on UpCounsel come from law schools such as Harvard Law and Yale Law and average 14 years of legal experience, including work with or on behalf of companies like Google, Menlo Ventures, and Airbnb.
Hire the top business lawyers and save up to 60% on legal fees
Content Approved by UpCounsel
Commercial Lease Contract
Office Space Rental Agreement
Commercial Lease Early Termination Clause
Addendum to Commercial Lease Agreement Extension
Lease Contracts
Commercial Lease
Commercial Lease Eviction
Negotiating a Commercial Lease Buyout
What Is a Restaurant Lease Agreement PDF?
Commercial Lease Agreement
Choose Your Legal Category:
Online Law Library
Bankruptcy Law
Business Law
Civil Law
Criminal Law
Employment Law
Family Law
Finance Law
Government Law
Immigration Law
Insurance Law
Intellectual Property Law
Personal Injury Law
Products & Services Law
Real Estate Law
Wills, Trusts & Estates Law
Attorney Referral Services
Top 10 Most Popular Articles
Legal Dictionary
How It Works - Clients
Legal Center
About LegalMatch
Consumer Satisfaction
Editorial Policy
Attorneys Market Your Law Practice Attorney Login Schedule a Demo Now Did LegalMatch Call You Recently? How It Works - Attorneys Attorney Resources Attorney Success Stories Attorney Success Story Videos Compare Legal Marketing Services View Cases
LegalMatch Resources
Find a Lawyer
Legal Topics
Real Estate Law
Commercial Real Estate
Assigning a Commercial Lease
(This may not be the same place you live)
What Is an Assignment of a Commercial Lease?
A commercial lease is a written contract that is used when a commercial tenant rents space from a landlord. Commercial real estate law is the area of law that governs commercial leases and commercial tenant and landlord rights.
Similar to other types of leases, a commercial lease gives a commercial tenant the right to occupy the space and conduct business activities for a specified period of time. These commercial tenant rights are in exchange for the commercial tenant making monthly rent payments to the landlord.
A commercial lease also guides both parties regarding their legal rights and responsibilities associated with the commercial real estate transaction.
The most common example of a commercial lease would be when a tenant leases business property, such as:
An office space;
A standalone retail space;
A restaurant;
A retail store located in a mall or other similar shopping center.
Depending on the specific type of commercial lease that the parties enter into, the lease agreement will provide instructions, such as which party is responsible for making repairs and which party is liable for paying real property taxes on the space.
An assignment of a commercial lease refers to when one commercial party of the lease transfers all the interest and obligations of their lease to another third party. Generally, in a commercial setting, a commercial tenant will assign their interest in their commercial lease to another commercial tenant. Similarly, a landlord to a commercial lease may also assign their interest in the lease to another landlord.
It is important to note that many commercial leases will include restrictions on the ability of a commercial tenant to assign their lease. As such, it is important that commercial tenants review their lease in order to determine if assigning their lease is possible. A commercial lease will note all of the rights that the commercial tenant maintains over the commercial property, including assignability of the lease.
Additionally, it is also important to note that most consumer protection laws that apply to residential leases do not apply to commercial leases. However, depending on the state laws in which the commercial lease was entered into, restrictions on assignment of commercial leases may be valid if such restrictions are deemed "reasonable."
What Is a Sublease of a Commercial Lease?
A sublease of a commercial lease occurs when a commercial tenant transfers a portion of their lease rights to a third party for a temporary period. A commercial tenant may either sublet a portion of their commercial space while they continue to work in the same space or sublet the entire commercial location until the end of the lease or a period of time.
For example, suppose that a company is a seasonal commercial business, such as a Halloween or firework store. If such a company has signed a year-long fixed lease term, they may seek to sublet their commercial property for the 8 months in which their store is not operational in order to generate income to pay rent on the commercial space.
It is important to note that when subletting, the original commercial tenant, known as the "sublessor," is still obligated to the landlord for the original terms of the commercial lease. This means the sublessor maintains "privity of estate" and "privity of contract" with the landlord. The sublessee, or the person that intends to utilize the lease for a temporary period of time, is only liable to the original commercial tenant for the lease, not the landlord.
In other words, the original lease between the original commercial tenant and the landlord remains in full effect throughout the sublease period. Additionally, the original commercial tenant is now responsible for the new tenant. This means that the sublessee would go to the original tenant with any concerns they had regarding the rental property, as well as pay rent directly to them.
Subleases have become increasingly popular for big box retail stores that seek to lease corners of their commercial space to smaller retail stores. They are also popular for startups that do not have enough capital to lease an entire commercial space and prefer to cut costs by sharing a commercial space with other companies.
For instance, in grocery stores or shopping centers , you may see nail salons, ophthalmology services, cell phone repair shops, banks, or even food vendors that are subleasing from the main big box store.
Other common reasons a company may seek out a sublease include:
Lower Rental Rates: Rates for commercial subleases, especially short-term subleases, are typically less than standard commercial lease rates;
Flat Rental Payment Structure: Commercial subleases often have a flat rental payment structure with no unusual surprises;
Fewer Obligations: In a commercial sublease, the sublessee usually has limited obligations to repair and maintain common areas;
Less Complex Lease: Commercial subleases are usually not as complex as original commercial leases; or
Additional Income: As noted above, the most common reason for subleasing is for the original commercial tenant to gain an additional source of rental income in order to make or lessen their lease payments.
Can a Commercial Lease Be Assigned or Subleased?
As mentioned above, whether a commercial tenant may sublease or assign a commercial lease will be governed by the original commercial lease that was entered into by the commercial tenant and the landlord. Once again, the terms of the commercial lease may expressly prohibit the commercial tenant from subletting or assigning their lease entirely.
The lease terms may also allow the tenant to sublease or assign their commercial lease only with the landlord's consent or if certain conditions have been met. Many states and local jurisdictions prohibit a landlord from withholding consent to assign or sublease a property if the reason is unreasonable.
In the absence of a provision in the executed commercial lease stating otherwise, a commercial lease can generally be assigned or subleased. As such, the ability of a commercial tenant to sublease or assign a commercial lease should always be discussed and negotiated prior to signing or renewing a commercial lease.
What Happens if I Breach the Lease Through Subletting or Assignment?
Similar to a commercial tenant's ability to assign or sublet their lease, the penalties for breaching the lease will typically be governed by the terms of the commercial lease that was entered into by the tenant and landlord.
In addition to any legal remedies for breaching the lease, the landlord or tenant may also recover any contractual damages caused by the other party's breach of the original lease terms. The non-breaching party may also seek to terminate the lease agreement altogether.
Do I Need a Lawyer for My Commercial Sublease or Assignment Issue?
As can be seen, assigning or subletting a commercial lease may be a great option for companies seeking to move away from their commercial location permanently or to generate income.
However, commercial lease agreements and contracts can be very complex. As such, it may be in your best interests to consult with an experienced real estate lawyer to help you understand your legal options for assigning or subletting a lease. An experienced real estate lawyer will be able to guide you through the process of assigning or subletting your commercial lease and ensure that your legal position is protected.
Finally, an attorney will also be able to represent you in court, as necessary, should a dispute arise regarding assigning a commercial lease.
Need a Real Estate Lawyer in your Area?
Connecticut
Massachusetts
Mississippi
New Hampshire
North Carolina
North Dakota
Pennsylvania
Rhode Island
South Carolina
South Dakota
West Virginia
Travis Peeler
LegalMatch Legal Writer
Updating Author
Travis earned his J.D. in 2017 from the University of Houston Law Center and his B.A. with honors from the University of Texas in 2014. Travis has written about numerous legal topics ranging from articles tracking every Supreme Court decision in Texas to the law of virtual reality. In his spare time off from the legal world and quest for knowledge, this 3rd degree black belt and certified instructor aspires to work with various charities geared towards bringing access to entertainment and gaming to all persons.
Ken LaMance
Senior Editor
Original Author
Jose Rivera
Managing Editor
Law Library Disclaimer
16 people have successfully posted their cases
5 people have successfully posted their cases
10 people have successfully posted their cases
6 people have successfully posted their cases
20 people have successfully posted their cases
7 people have successfully posted their cases
9 people have successfully posted their cases
Can't find your category? Click here
Other categories
Choose the category that best fits your case.
Abuse (Child, Domestic, Sexual)
Agencies & Administration
Automobile (DUI, Crimes, Speeding)
Automobiles (Accidents, Insurance)
Banking (Business, Consumer, Mortgage)
Bankruptcy (Business, Consumer)
Bars & Restaurants
Business Formation & Dissolution
Children (Adoption, Custody, Support)
Class Actions (Bad Drugs, Products)
Commercial Law and Contracts
Constitutional Law
Construction (Disputes, Liens)
Credit (Collections, Rights)
Criminal Defense (General/Other)
Discrimination/Harassment (Age, Sex)
Eminent Domain or Condemnation
Employment Contracts
Entertainment & Media
Environmental Law/Zoning Regulation
Family Law (General/Other)
Faulty/Defective Products/Services (Auto, Drug)
Financing & Taxes
Government (General/Other)
Health Care & Insurance
House or Condominium
Husband & Wife
Injuries (Personal, Workers Comp)
Injury Accidents (Auto, Wrongful Death)
Insurance (Auto, Health, Life, Property)
Intentional Injuries (Assault, Bites)
Investments (Annuities, Securities, IPOs)
Landlord/Tenant
Malpractice (Medical, Professional)
Parents (Elder Law/Care, Medicare, SSI)
Patents, Copyrights, Trademarks, etc.
Pay and Benefits
Personal Crimes
Police, Prosecutors and Government
Probate & Contested Wills
Property Crimes
Real Estate/Property (General/Other)
Social Security
Transportation (Air, Rail, Sea, Truck)
Unfair Competition
Visas, Citizenship, Deportation, etc.
White Collar Crime
Workers' Compensation
Wrongful Termination
Need a Lawyer?
Submit your case to start resolving your legal issue.
Follow us on Social Media.
Assignments of Business Leases
How to assign a lease, more commercial occupiers.